CHATEAU D'AUNOY
Description
The Château d'Aunoy is a listed historical monument dating from 1750 and boasts the first English landscape garden to be designed in France. Its luscious forest spreads over 70 hectares within the property itself and is located near the famous domain of Vaux le Vicomte.
Just one hour away from Paris by car and 40 minutes by train from Mormant station (5 minutes by car).
The chateau is privately owned and in very good condition, perfectly suited to accommodate up to 14 people.
The owner takes pride in welcoming and offering you an authentic experience of castle life, including all the modern comfort and amenities,  amid ancient and contemporary pieces of art.
In addition to organizing lunches and dinners in the greenhouse gardens, the large dining room, the terrace facing the park, he can also organize a tailored program of visits of interest in the region such as: the medieval city of Provins, Barbizon, a village famous for its painters, the Bourdelle garden museum, Moret-sur-loing, a town which was a source of inspiration for impressionists (Monet, Sisley, Renoir), the citadel of Blandy-les-Tours, and of course last but not least, the castles of Fontainebleau and Vaux-le-Vicomte.
Meal per person: 25 euros breakfast and 60 euros lunch or dinner.
Video presentation of Château d'Aunoy on Youtube:
http://www.youtube..com/watch?v=oMini9LrGB4
Aunoy has five suites which can accommodate 10 adults, 4 children as follows:
First floor:
Butterfly Suite or Aunoy Suite: 2 adults (extra king size bed, bath, dressing room, terrace)
Second floor:
Yellow Suite or Chabert Suite: 2 adults (king size bed, desk, shower)
Flower Suite or Gerbier Suite: 2 adults, 1 child (queen size bed, single bed, bathtub)
Family Suite or Motte Suite: 2 adults, 2 children (queen size bed, 2 single beds, bathtub)
Mezzanine:
De Broglie Suite: 2 adults, 1 child (queen size bed, single bed, shower).
…………………………………
One night option/package with exclusive privatization of the domain from Monday to Thursday evening included except from August 9 to 31, and from December 15 to January 15.
Includes: greeting by the owner, visit and history of Château d'Aunoy, discovery of the first English-style garden designed in France, aperitif (champagne), candlelit dinner (starter, main course of your choice of meat or fish, cheese, dessert , non-alcoholic drinks and wine, possibility of a children's menu), breakfast (hot drinks, fresh orange juice, eggs, croissants, bread, fruit salad) either in the large dining room, on the terrace or in the gardens of the greenhouse, accommodation in one of the suites. After breakfast, you can either relax while enjoying the garden, the rooms, or visit the nearby medieval fortress of Blandy les Tours, the collegiate church of Champeaux or the castle of Vaux le Vicomte (5 kms).
Two-night package: after the first night, your choice of excursions with outdoor lunch: Château de Vaux le Vicomte, Château de Fontainebleau, medieval city of Provins, Village of painters of Barbizon.
Price: 900 euros for 2 adults for the first night including accommodation in suite, aperitif, dinner, breakfast. (supplement of 50 euros per child).
10% reduction for privatization of the five suites or 10% reduction on the second night.
https://www.google.fr/amp/s/www.nytimes.com/2019/09/11/t-magazine/chateau-daunoy.amp.html
Photos


Array
(
    [title] => 
    [caption] => 
    [url] => https://www.parisvacationapartments.com/wp-content/uploads/2021/02/IMG_1472-scaled.jpg
    [alt] => 
    [src] => https://www.parisvacationapartments.com/wp-content/uploads/2021/02/IMG_1472-scaled.jpg?v=1651582873
    [srcset] => https://www.parisvacationapartments.com/wp-content/uploads/2021/02/IMG_1472-scaled.jpg?v=1651582873 2560w, https://www.parisvacationapartments.com/wp-content/uploads/2021/02/IMG_1472-scaled-720x480.jpg?v=1651582873 720w
    [sizes] => (max-width: 1350px) 100vw, 1350px
    [full_src] => https://www.parisvacationapartments.com/wp-content/uploads/2021/02/IMG_1472-scaled.jpg?v=1651582873
    [full_src_w] => 2560
    [full_src_h] => 1707
    [gallery_thumbnail_src] => https://www.parisvacationapartments.com/wp-content/uploads/2021/02/IMG_1472-scaled-100x100.jpg?v=1651582873
    [gallery_thumbnail_src_w] => 100
    [gallery_thumbnail_src_h] => 100
    [thumb_src] => https://www.parisvacationapartments.com/wp-content/uploads/2021/02/IMG_1472-scaled-720x480.jpg?v=1651582873
    [thumb_src_w] => 720
    [thumb_src_h] => 480
    [src_w] => 1350
    [src_h] => 900
)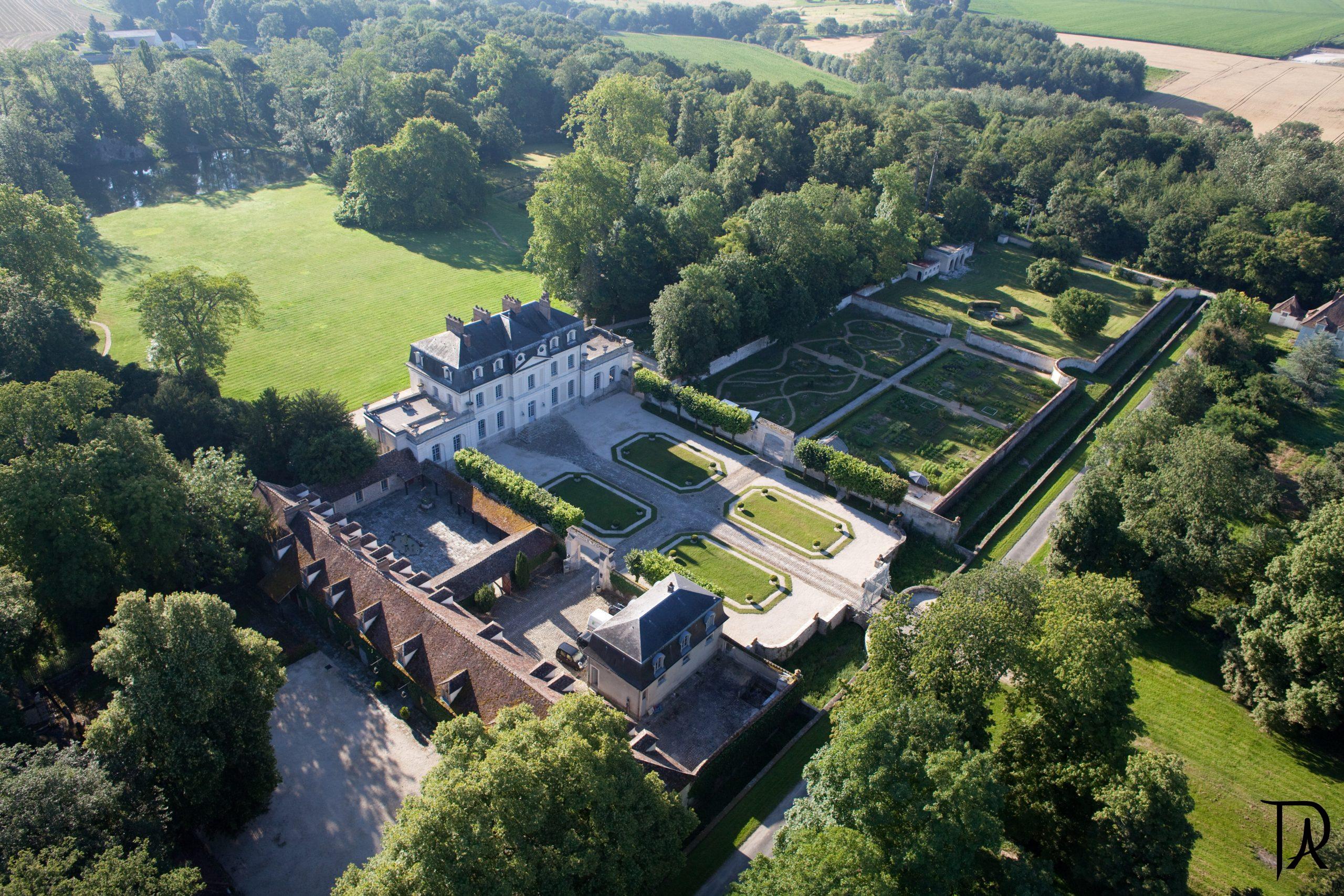 Array
(
    [title] => 
    [caption] => 
    [url] => https://www.parisvacationapartments.com/wp-content/uploads/2021/02/IMG_1622-scaled.jpg
    [alt] => 
    [src] => https://www.parisvacationapartments.com/wp-content/uploads/2021/02/IMG_1622-scaled.jpg
    [srcset] => https://www.parisvacationapartments.com/wp-content/uploads/2021/02/IMG_1622-scaled.jpg 2560w, https://www.parisvacationapartments.com/wp-content/uploads/2021/02/IMG_1622-scaled-720x480.jpg 720w
    [sizes] => (max-width: 1350px) 100vw, 1350px
    [full_src] => https://www.parisvacationapartments.com/wp-content/uploads/2021/02/IMG_1622-scaled.jpg
    [full_src_w] => 2560
    [full_src_h] => 1707
    [gallery_thumbnail_src] => https://www.parisvacationapartments.com/wp-content/uploads/2021/02/IMG_1622-scaled.jpg
    [gallery_thumbnail_src_w] => 100
    [gallery_thumbnail_src_h] => 67
    [thumb_src] => https://www.parisvacationapartments.com/wp-content/uploads/2021/02/IMG_1622-scaled-720x480.jpg
    [thumb_src_w] => 720
    [thumb_src_h] => 480
    [src_w] => 1350
    [src_h] => 900
)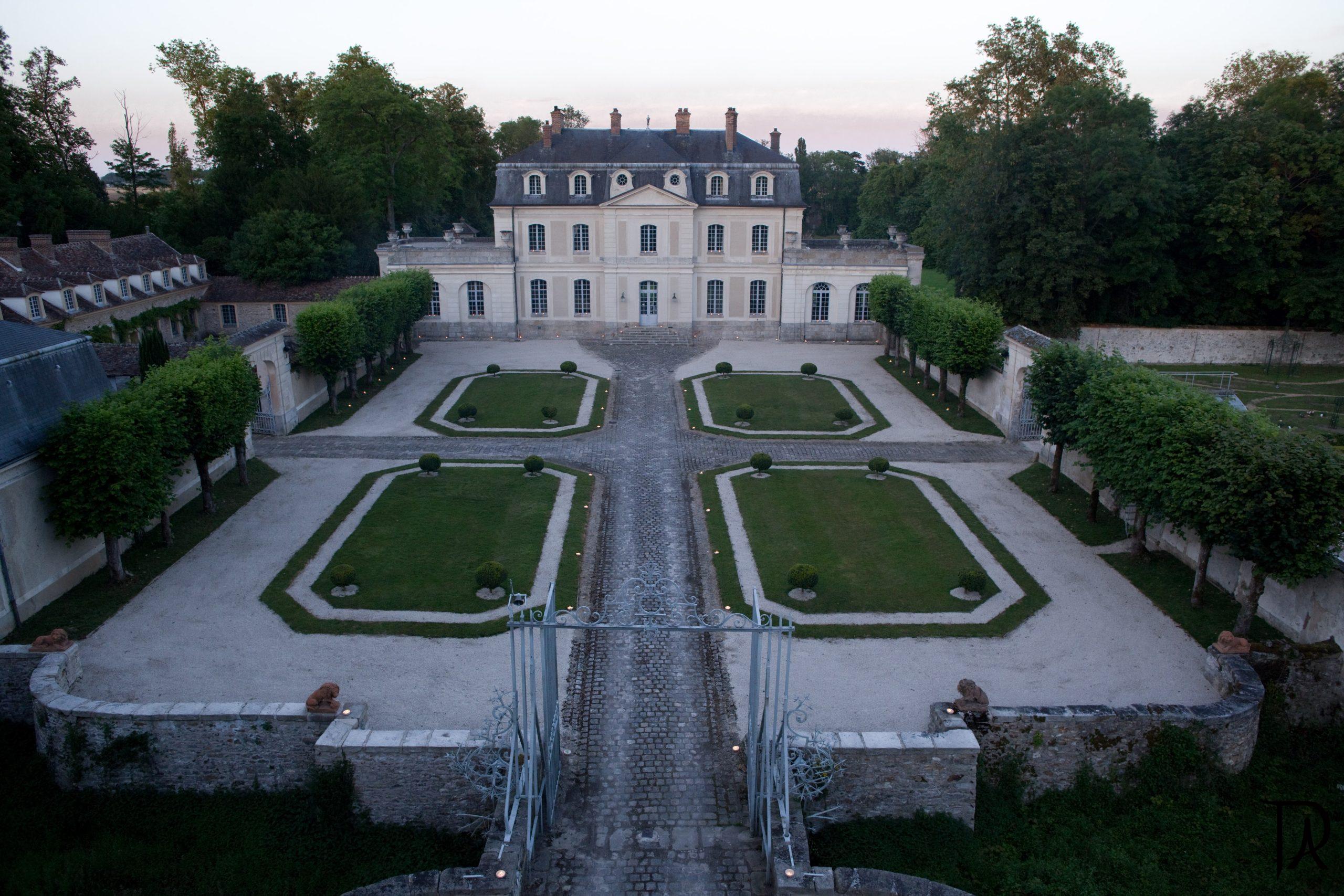 Array
(
    [title] => 
    [caption] => 
    [url] => https://www.parisvacationapartments.com/wp-content/uploads/2021/02/MG_2290.jpg
    [alt] => 
    [src] => https://www.parisvacationapartments.com/wp-content/uploads/2021/02/MG_2290.jpg
    [srcset] => https://www.parisvacationapartments.com/wp-content/uploads/2021/02/MG_2290.jpg 2400w, https://www.parisvacationapartments.com/wp-content/uploads/2021/02/MG_2290-720x480.jpg 720w
    [sizes] => (max-width: 1350px) 100vw, 1350px
    [full_src] => https://www.parisvacationapartments.com/wp-content/uploads/2021/02/MG_2290.jpg
    [full_src_w] => 2400
    [full_src_h] => 1600
    [gallery_thumbnail_src] => https://www.parisvacationapartments.com/wp-content/uploads/2021/02/MG_2290.jpg
    [gallery_thumbnail_src_w] => 100
    [gallery_thumbnail_src_h] => 67
    [thumb_src] => https://www.parisvacationapartments.com/wp-content/uploads/2021/02/MG_2290-720x480.jpg
    [thumb_src_w] => 720
    [thumb_src_h] => 480
    [src_w] => 1350
    [src_h] => 900
)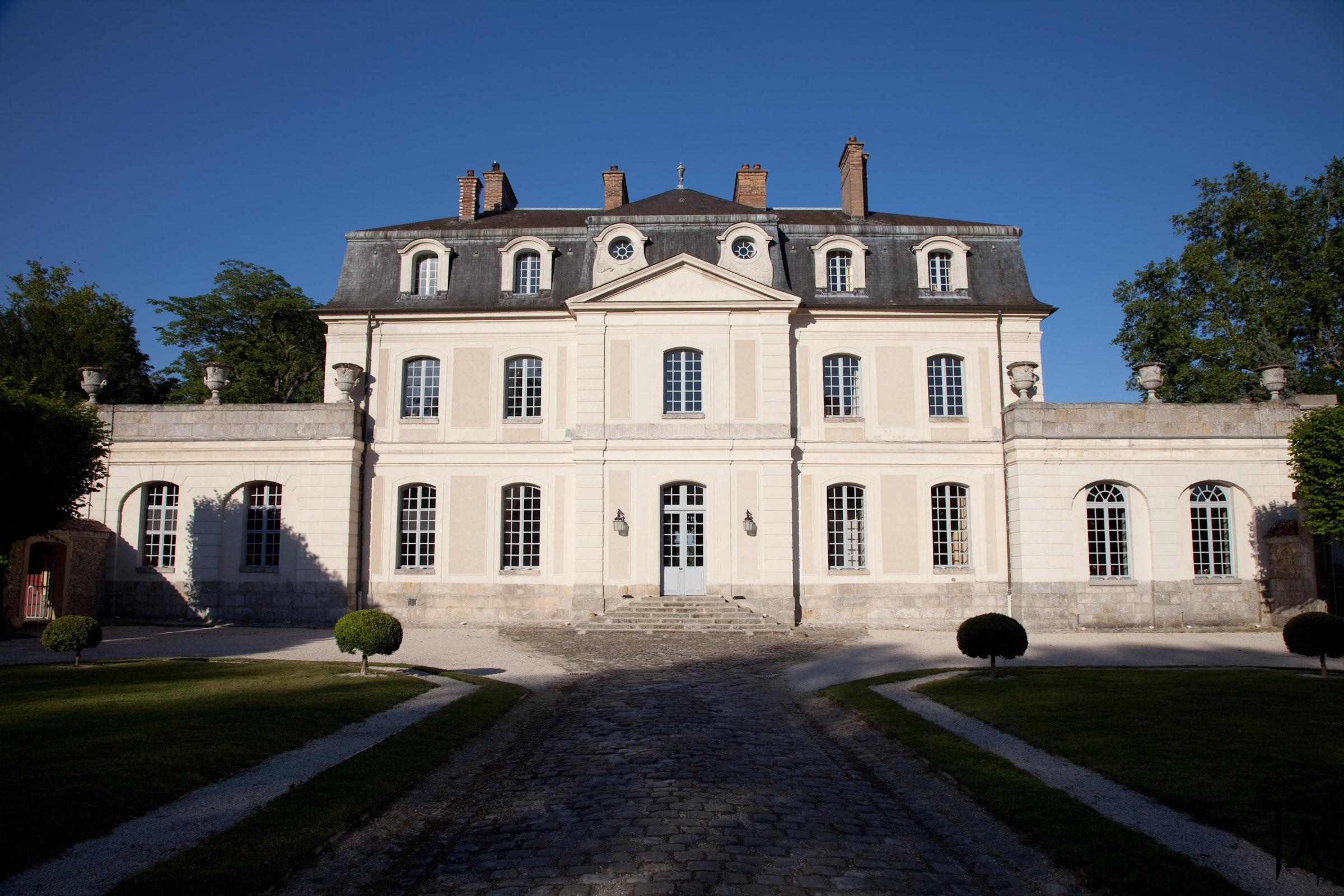 Array
(
    [title] => 
    [caption] => 
    [url] => https://www.parisvacationapartments.com/wp-content/uploads/2021/02/4H9A3147-scaled.jpg
    [alt] => 
    [src] => https://www.parisvacationapartments.com/wp-content/uploads/2021/02/4H9A3147-scaled.jpg
    [srcset] => https://www.parisvacationapartments.com/wp-content/uploads/2021/02/4H9A3147-scaled.jpg 2560w, https://www.parisvacationapartments.com/wp-content/uploads/2021/02/4H9A3147-scaled-720x480.jpg 720w
    [sizes] => (max-width: 1350px) 100vw, 1350px
    [full_src] => https://www.parisvacationapartments.com/wp-content/uploads/2021/02/4H9A3147-scaled.jpg
    [full_src_w] => 2560
    [full_src_h] => 1707
    [gallery_thumbnail_src] => https://www.parisvacationapartments.com/wp-content/uploads/2021/02/4H9A3147-scaled.jpg
    [gallery_thumbnail_src_w] => 100
    [gallery_thumbnail_src_h] => 67
    [thumb_src] => https://www.parisvacationapartments.com/wp-content/uploads/2021/02/4H9A3147-scaled-720x480.jpg
    [thumb_src_w] => 720
    [thumb_src_h] => 480
    [src_w] => 1350
    [src_h] => 900
)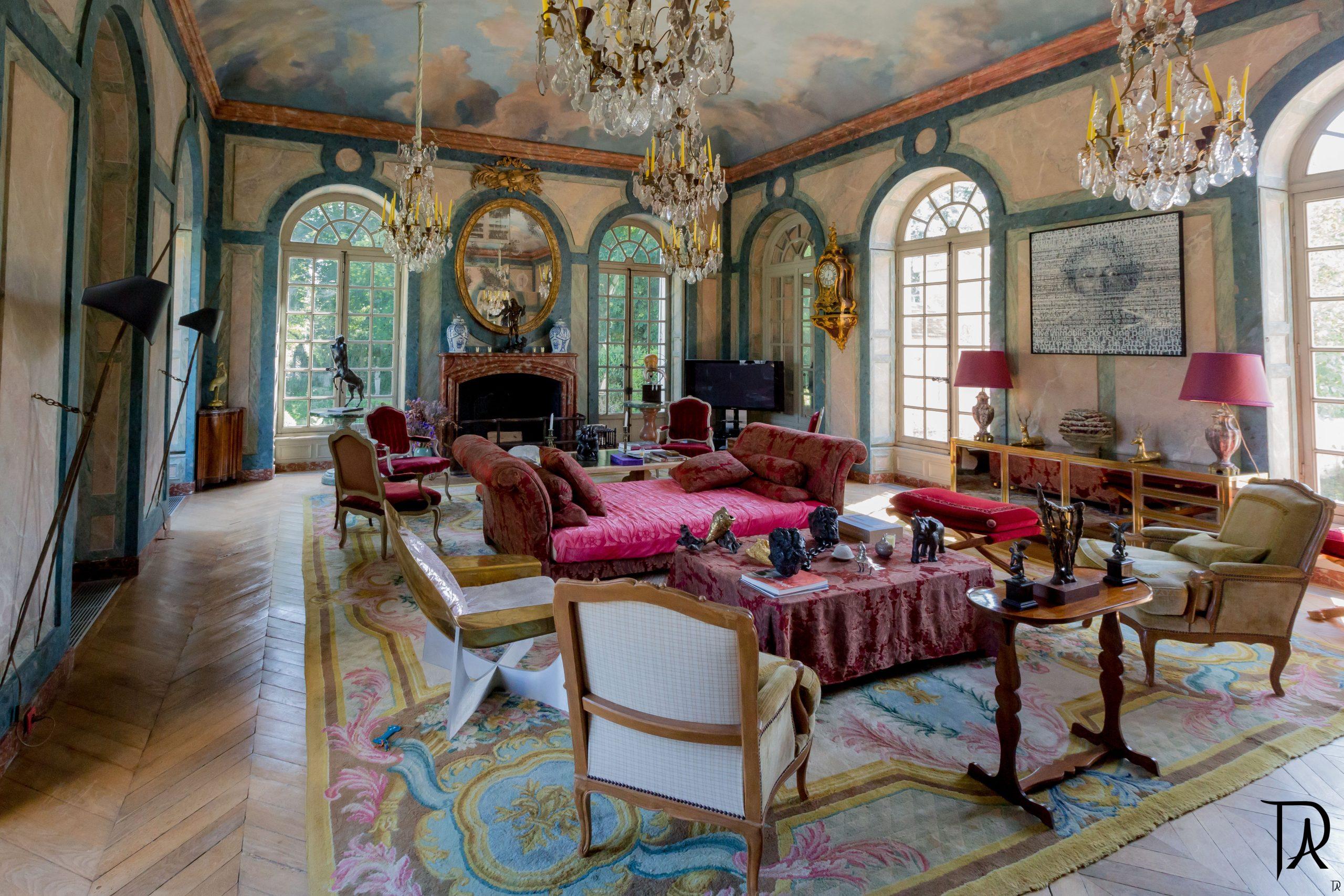 Array
(
    [title] => 
    [caption] => 
    [url] => https://www.parisvacationapartments.com/wp-content/uploads/2021/02/MG_1869-scaled.jpg
    [alt] => 
    [src] => https://www.parisvacationapartments.com/wp-content/uploads/2021/02/MG_1869-scaled.jpg
    [srcset] => https://www.parisvacationapartments.com/wp-content/uploads/2021/02/MG_1869-scaled.jpg 2560w, https://www.parisvacationapartments.com/wp-content/uploads/2021/02/MG_1869-scaled-720x480.jpg 720w
    [sizes] => (max-width: 1350px) 100vw, 1350px
    [full_src] => https://www.parisvacationapartments.com/wp-content/uploads/2021/02/MG_1869-scaled.jpg
    [full_src_w] => 2560
    [full_src_h] => 1707
    [gallery_thumbnail_src] => https://www.parisvacationapartments.com/wp-content/uploads/2021/02/MG_1869-scaled.jpg
    [gallery_thumbnail_src_w] => 100
    [gallery_thumbnail_src_h] => 67
    [thumb_src] => https://www.parisvacationapartments.com/wp-content/uploads/2021/02/MG_1869-scaled-720x480.jpg
    [thumb_src_w] => 720
    [thumb_src_h] => 480
    [src_w] => 1350
    [src_h] => 900
)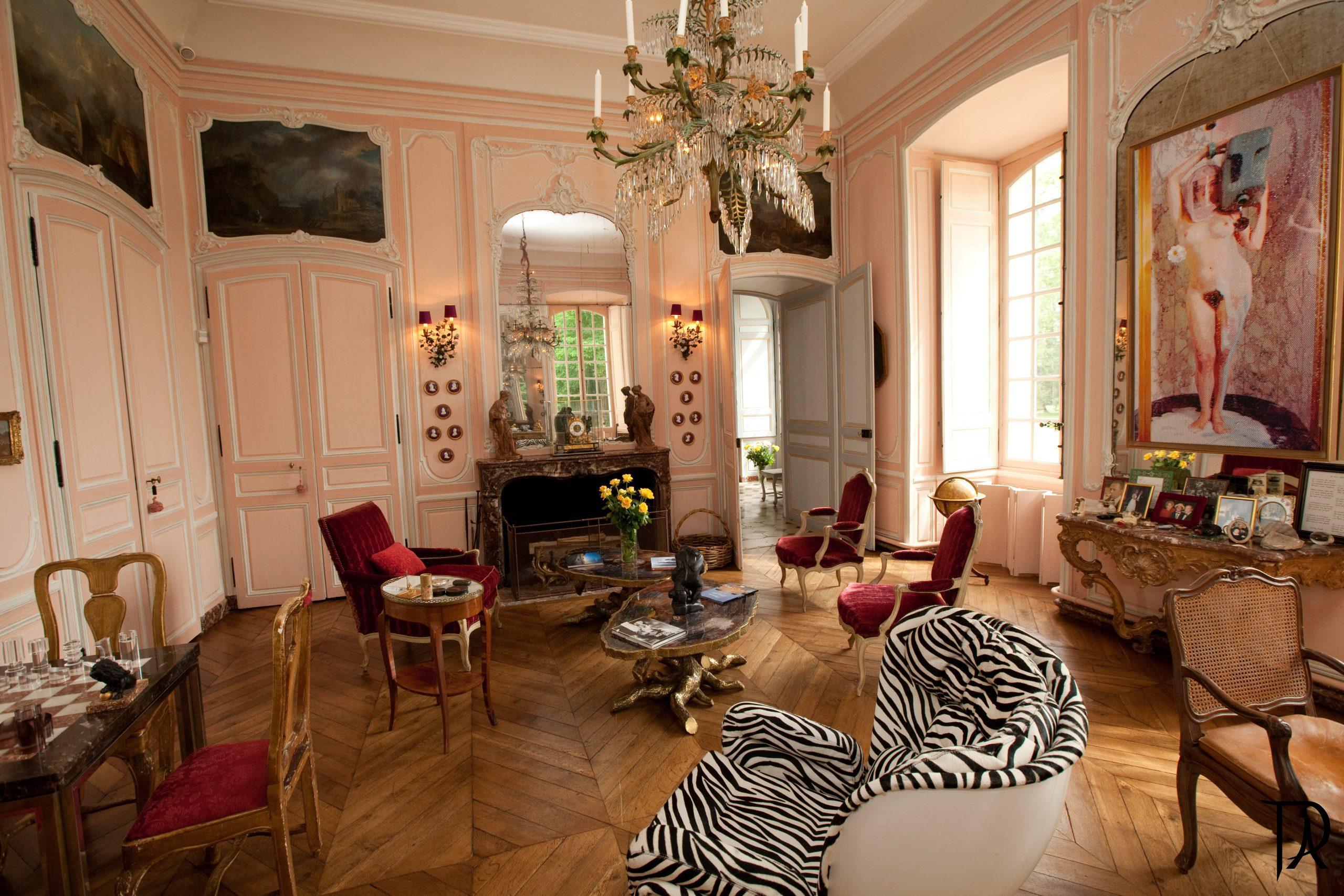 Array
(
    [title] => 
    [caption] => 
    [url] => https://www.parisvacationapartments.com/wp-content/uploads/2021/02/4H9A3249-scaled.jpg
    [alt] => 
    [src] => https://www.parisvacationapartments.com/wp-content/uploads/2021/02/4H9A3249-scaled.jpg
    [srcset] => https://www.parisvacationapartments.com/wp-content/uploads/2021/02/4H9A3249-scaled.jpg 2560w, https://www.parisvacationapartments.com/wp-content/uploads/2021/02/4H9A3249-scaled-720x480.jpg 720w
    [sizes] => (max-width: 1350px) 100vw, 1350px
    [full_src] => https://www.parisvacationapartments.com/wp-content/uploads/2021/02/4H9A3249-scaled.jpg
    [full_src_w] => 2560
    [full_src_h] => 1707
    [gallery_thumbnail_src] => https://www.parisvacationapartments.com/wp-content/uploads/2021/02/4H9A3249-scaled.jpg
    [gallery_thumbnail_src_w] => 100
    [gallery_thumbnail_src_h] => 67
    [thumb_src] => https://www.parisvacationapartments.com/wp-content/uploads/2021/02/4H9A3249-scaled-720x480.jpg
    [thumb_src_w] => 720
    [thumb_src_h] => 480
    [src_w] => 1350
    [src_h] => 900
)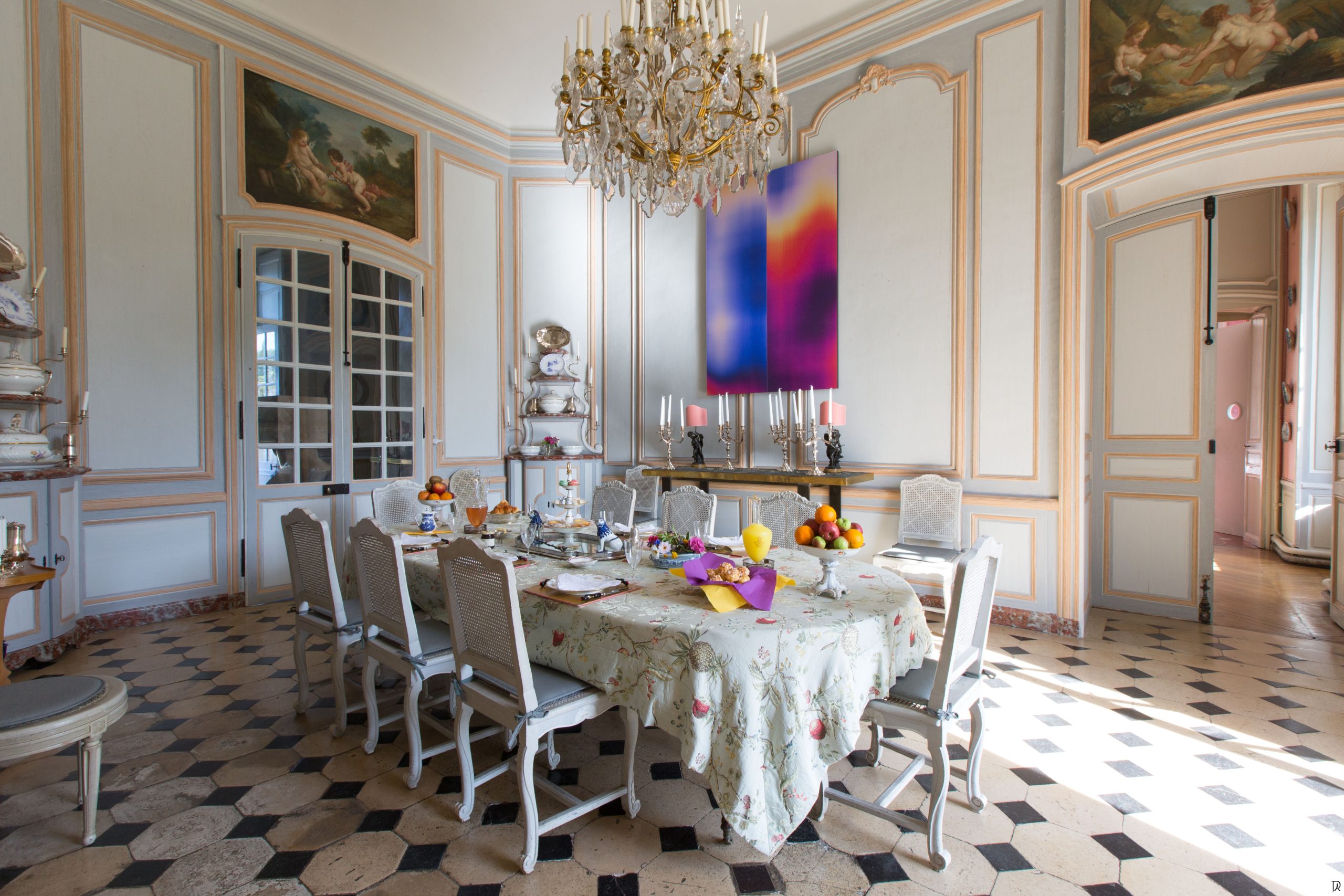 Array
(
    [title] => 
    [caption] => 
    [url] => https://www.parisvacationapartments.com/wp-content/uploads/2021/02/4H9A3293-scaled.jpg
    [alt] => 
    [src] => https://www.parisvacationapartments.com/wp-content/uploads/2021/02/4H9A3293-scaled.jpg
    [srcset] => https://www.parisvacationapartments.com/wp-content/uploads/2021/02/4H9A3293-scaled.jpg 2560w, https://www.parisvacationapartments.com/wp-content/uploads/2021/02/4H9A3293-scaled-720x480.jpg 720w
    [sizes] => (max-width: 1350px) 100vw, 1350px
    [full_src] => https://www.parisvacationapartments.com/wp-content/uploads/2021/02/4H9A3293-scaled.jpg
    [full_src_w] => 2560
    [full_src_h] => 1707
    [gallery_thumbnail_src] => https://www.parisvacationapartments.com/wp-content/uploads/2021/02/4H9A3293-scaled.jpg
    [gallery_thumbnail_src_w] => 100
    [gallery_thumbnail_src_h] => 67
    [thumb_src] => https://www.parisvacationapartments.com/wp-content/uploads/2021/02/4H9A3293-scaled-720x480.jpg
    [thumb_src_w] => 720
    [thumb_src_h] => 480
    [src_w] => 1350
    [src_h] => 900
)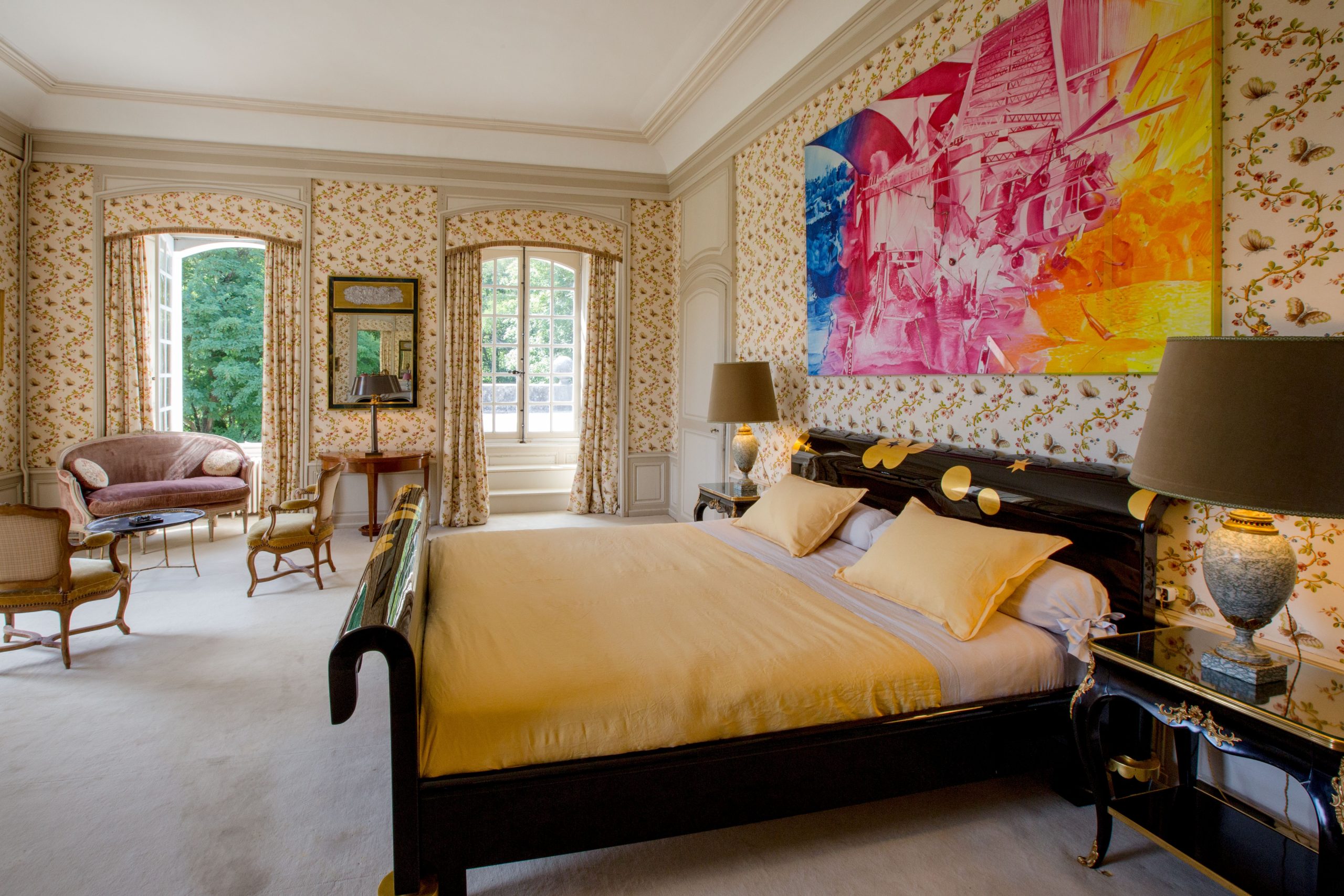 Array
(
    [title] => 
    [caption] => 
    [url] => https://www.parisvacationapartments.com/wp-content/uploads/2021/02/4H9A3357-scaled.jpg
    [alt] => 
    [src] => https://www.parisvacationapartments.com/wp-content/uploads/2021/02/4H9A3357-scaled.jpg
    [srcset] => https://www.parisvacationapartments.com/wp-content/uploads/2021/02/4H9A3357-scaled.jpg 2560w, https://www.parisvacationapartments.com/wp-content/uploads/2021/02/4H9A3357-scaled-720x480.jpg 720w
    [sizes] => (max-width: 1350px) 100vw, 1350px
    [full_src] => https://www.parisvacationapartments.com/wp-content/uploads/2021/02/4H9A3357-scaled.jpg
    [full_src_w] => 2560
    [full_src_h] => 1707
    [gallery_thumbnail_src] => https://www.parisvacationapartments.com/wp-content/uploads/2021/02/4H9A3357-scaled.jpg
    [gallery_thumbnail_src_w] => 100
    [gallery_thumbnail_src_h] => 67
    [thumb_src] => https://www.parisvacationapartments.com/wp-content/uploads/2021/02/4H9A3357-scaled-720x480.jpg
    [thumb_src_w] => 720
    [thumb_src_h] => 480
    [src_w] => 1350
    [src_h] => 900
)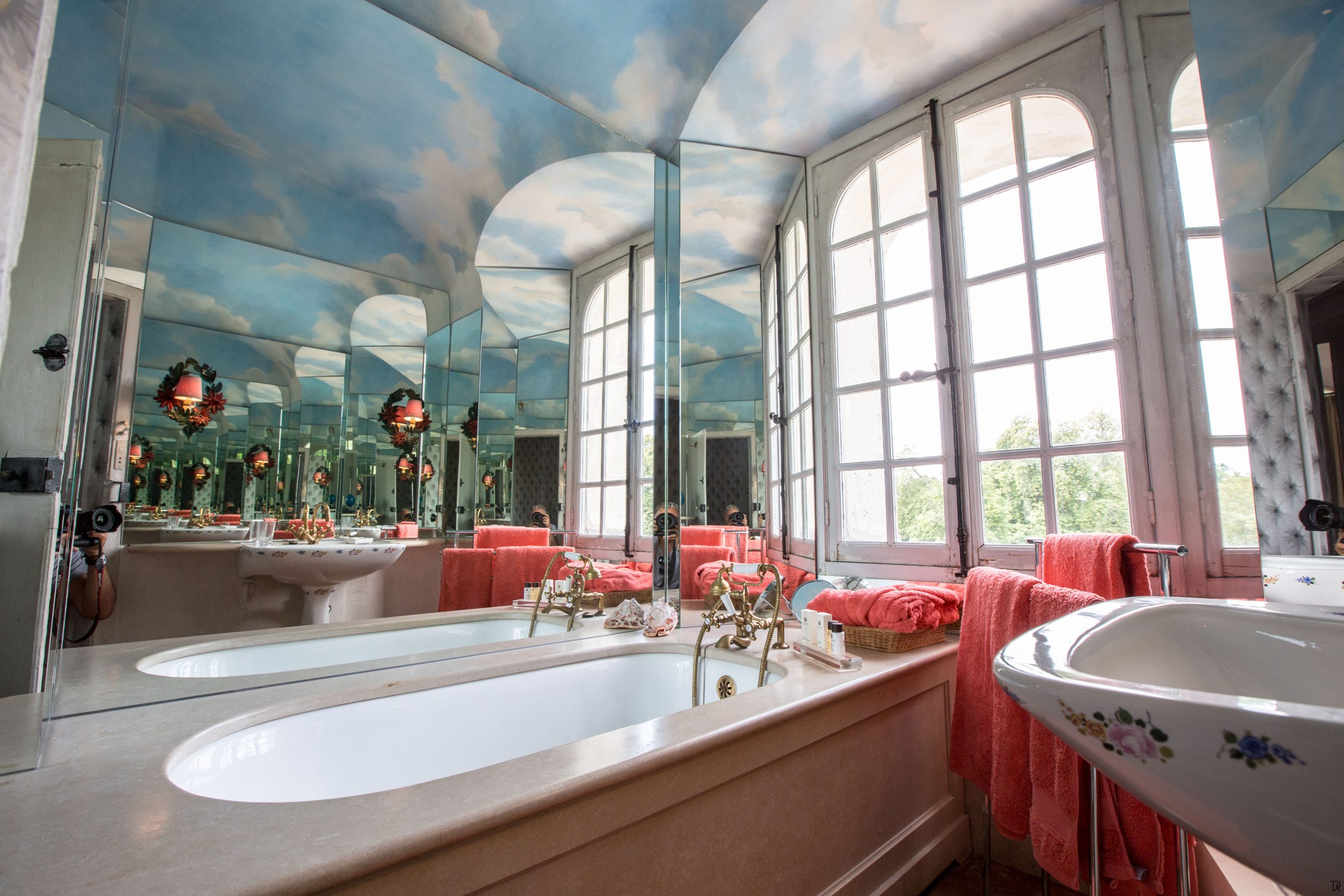 Array
(
    [title] => 
    [caption] => 
    [url] => https://www.parisvacationapartments.com/wp-content/uploads/2021/02/4H9A3361-scaled.jpg
    [alt] => 
    [src] => https://www.parisvacationapartments.com/wp-content/uploads/2021/02/4H9A3361-scaled.jpg
    [srcset] => https://www.parisvacationapartments.com/wp-content/uploads/2021/02/4H9A3361-scaled.jpg 2560w, https://www.parisvacationapartments.com/wp-content/uploads/2021/02/4H9A3361-scaled-720x480.jpg 720w
    [sizes] => (max-width: 1350px) 100vw, 1350px
    [full_src] => https://www.parisvacationapartments.com/wp-content/uploads/2021/02/4H9A3361-scaled.jpg
    [full_src_w] => 2560
    [full_src_h] => 1707
    [gallery_thumbnail_src] => https://www.parisvacationapartments.com/wp-content/uploads/2021/02/4H9A3361-scaled.jpg
    [gallery_thumbnail_src_w] => 100
    [gallery_thumbnail_src_h] => 67
    [thumb_src] => https://www.parisvacationapartments.com/wp-content/uploads/2021/02/4H9A3361-scaled-720x480.jpg
    [thumb_src_w] => 720
    [thumb_src_h] => 480
    [src_w] => 1350
    [src_h] => 900
)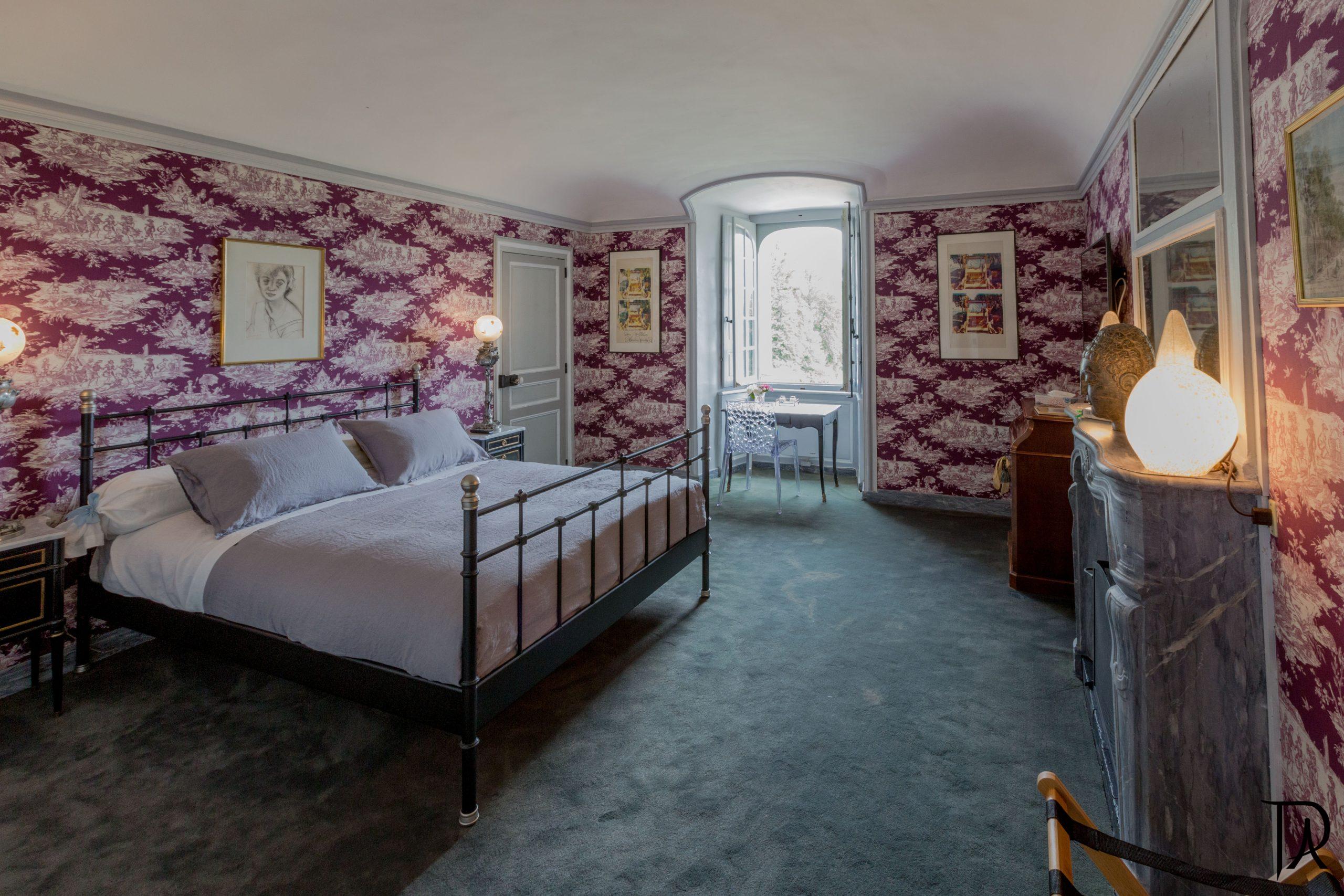 Array
(
    [title] => 
    [caption] => 
    [url] => https://www.parisvacationapartments.com/wp-content/uploads/2021/02/4H9A3348-scaled.jpg
    [alt] => 
    [src] => https://www.parisvacationapartments.com/wp-content/uploads/2021/02/4H9A3348-scaled.jpg
    [srcset] => https://www.parisvacationapartments.com/wp-content/uploads/2021/02/4H9A3348-scaled.jpg 2560w, https://www.parisvacationapartments.com/wp-content/uploads/2021/02/4H9A3348-scaled-720x480.jpg 720w
    [sizes] => (max-width: 1350px) 100vw, 1350px
    [full_src] => https://www.parisvacationapartments.com/wp-content/uploads/2021/02/4H9A3348-scaled.jpg
    [full_src_w] => 2560
    [full_src_h] => 1707
    [gallery_thumbnail_src] => https://www.parisvacationapartments.com/wp-content/uploads/2021/02/4H9A3348-scaled.jpg
    [gallery_thumbnail_src_w] => 100
    [gallery_thumbnail_src_h] => 67
    [thumb_src] => https://www.parisvacationapartments.com/wp-content/uploads/2021/02/4H9A3348-scaled-720x480.jpg
    [thumb_src_w] => 720
    [thumb_src_h] => 480
    [src_w] => 1350
    [src_h] => 900
)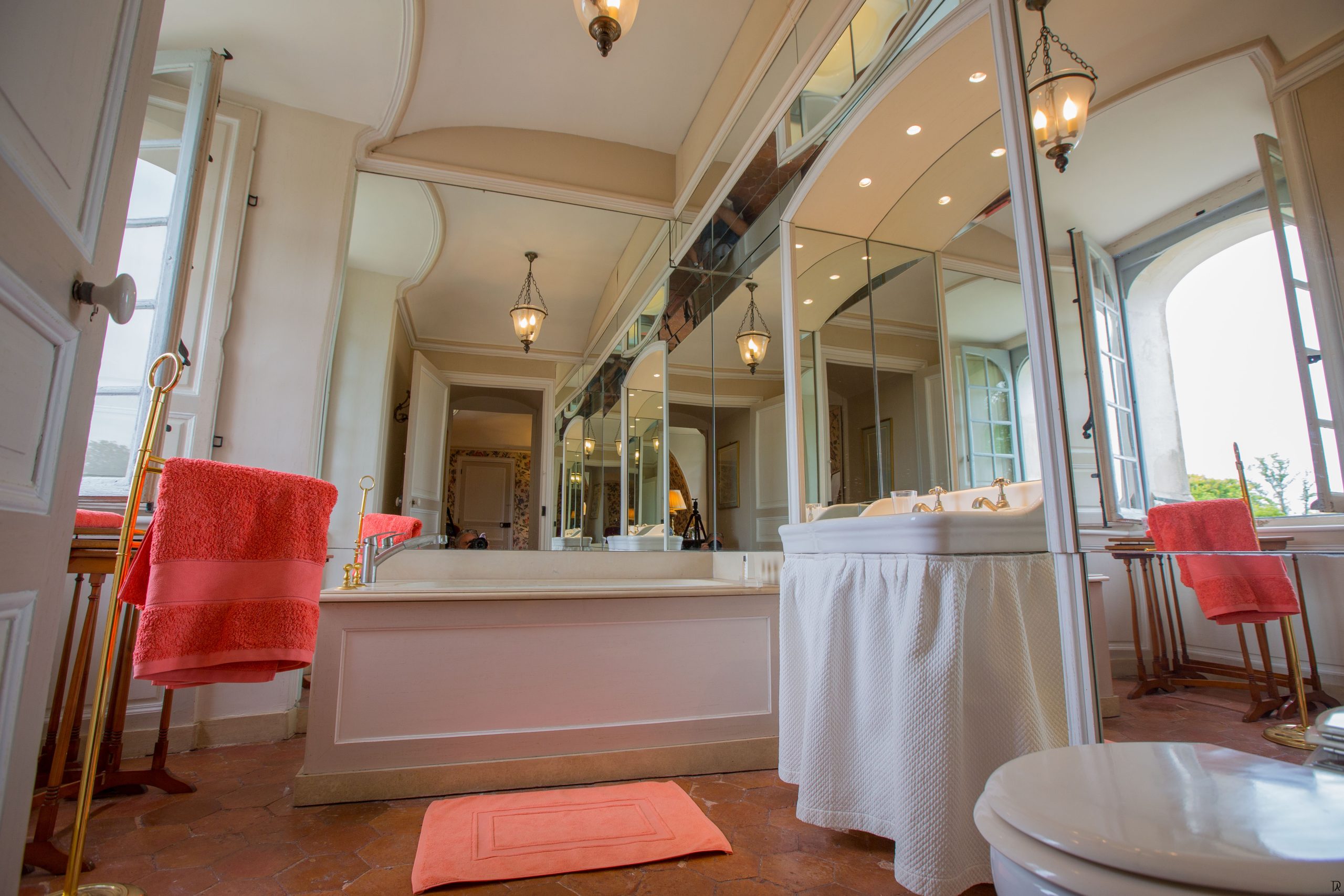 Array
(
    [title] => 
    [caption] => 
    [url] => https://www.parisvacationapartments.com/wp-content/uploads/2021/02/4H9A3198-scaled.jpg
    [alt] => 
    [src] => https://www.parisvacationapartments.com/wp-content/uploads/2021/02/4H9A3198-scaled.jpg
    [srcset] => https://www.parisvacationapartments.com/wp-content/uploads/2021/02/4H9A3198-scaled.jpg 2560w, https://www.parisvacationapartments.com/wp-content/uploads/2021/02/4H9A3198-scaled-720x480.jpg 720w
    [sizes] => (max-width: 1350px) 100vw, 1350px
    [full_src] => https://www.parisvacationapartments.com/wp-content/uploads/2021/02/4H9A3198-scaled.jpg
    [full_src_w] => 2560
    [full_src_h] => 1707
    [gallery_thumbnail_src] => https://www.parisvacationapartments.com/wp-content/uploads/2021/02/4H9A3198-scaled.jpg
    [gallery_thumbnail_src_w] => 100
    [gallery_thumbnail_src_h] => 67
    [thumb_src] => https://www.parisvacationapartments.com/wp-content/uploads/2021/02/4H9A3198-scaled-720x480.jpg
    [thumb_src_w] => 720
    [thumb_src_h] => 480
    [src_w] => 1350
    [src_h] => 900
)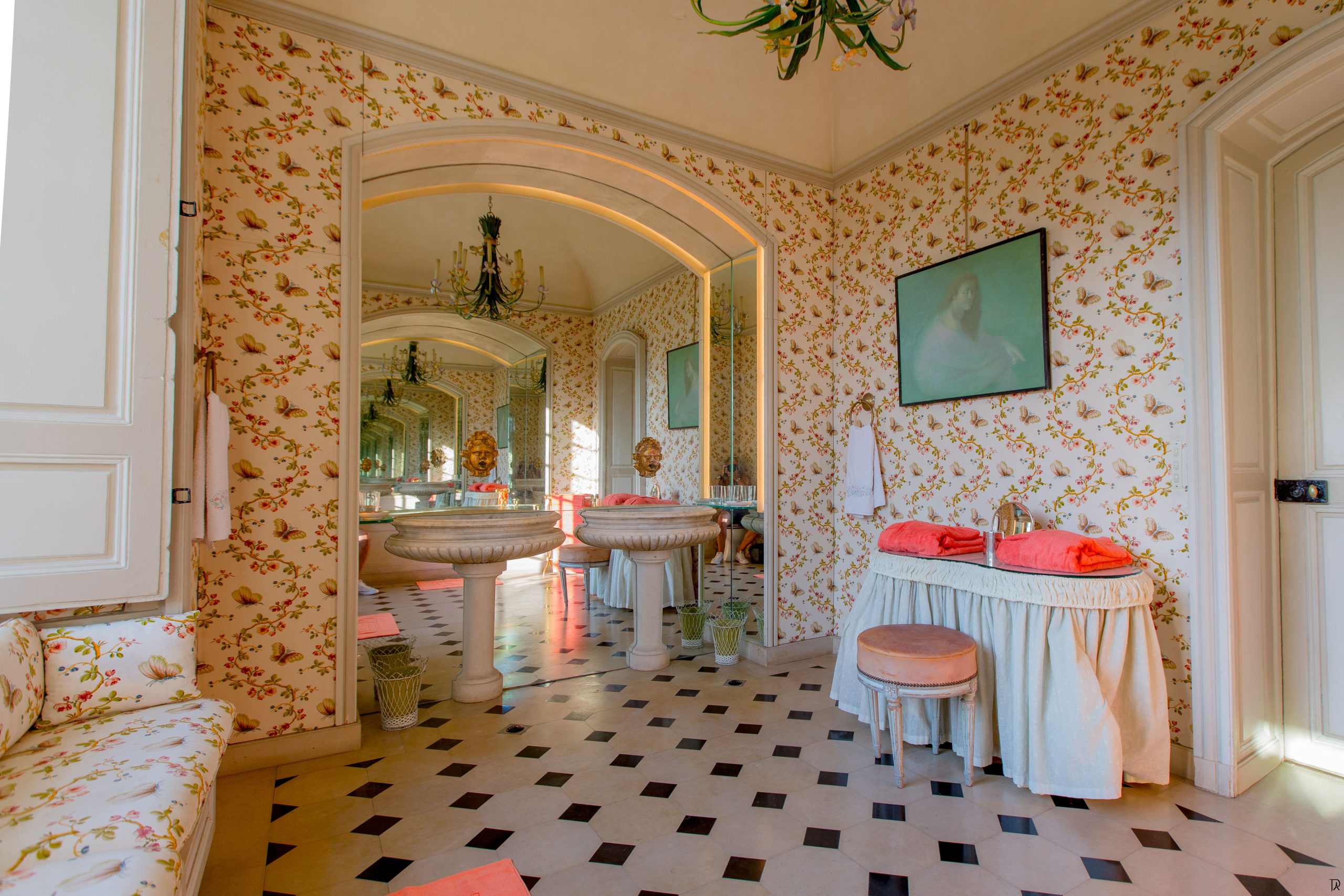 Array
(
    [title] => 
    [caption] => 
    [url] => https://www.parisvacationapartments.com/wp-content/uploads/2021/02/4H9A3337-scaled.jpg
    [alt] => 
    [src] => https://www.parisvacationapartments.com/wp-content/uploads/2021/02/4H9A3337-scaled.jpg
    [srcset] => https://www.parisvacationapartments.com/wp-content/uploads/2021/02/4H9A3337-scaled.jpg 2560w, https://www.parisvacationapartments.com/wp-content/uploads/2021/02/4H9A3337-scaled-720x480.jpg 720w
    [sizes] => (max-width: 1350px) 100vw, 1350px
    [full_src] => https://www.parisvacationapartments.com/wp-content/uploads/2021/02/4H9A3337-scaled.jpg
    [full_src_w] => 2560
    [full_src_h] => 1707
    [gallery_thumbnail_src] => https://www.parisvacationapartments.com/wp-content/uploads/2021/02/4H9A3337-scaled.jpg
    [gallery_thumbnail_src_w] => 100
    [gallery_thumbnail_src_h] => 67
    [thumb_src] => https://www.parisvacationapartments.com/wp-content/uploads/2021/02/4H9A3337-scaled-720x480.jpg
    [thumb_src_w] => 720
    [thumb_src_h] => 480
    [src_w] => 1350
    [src_h] => 900
)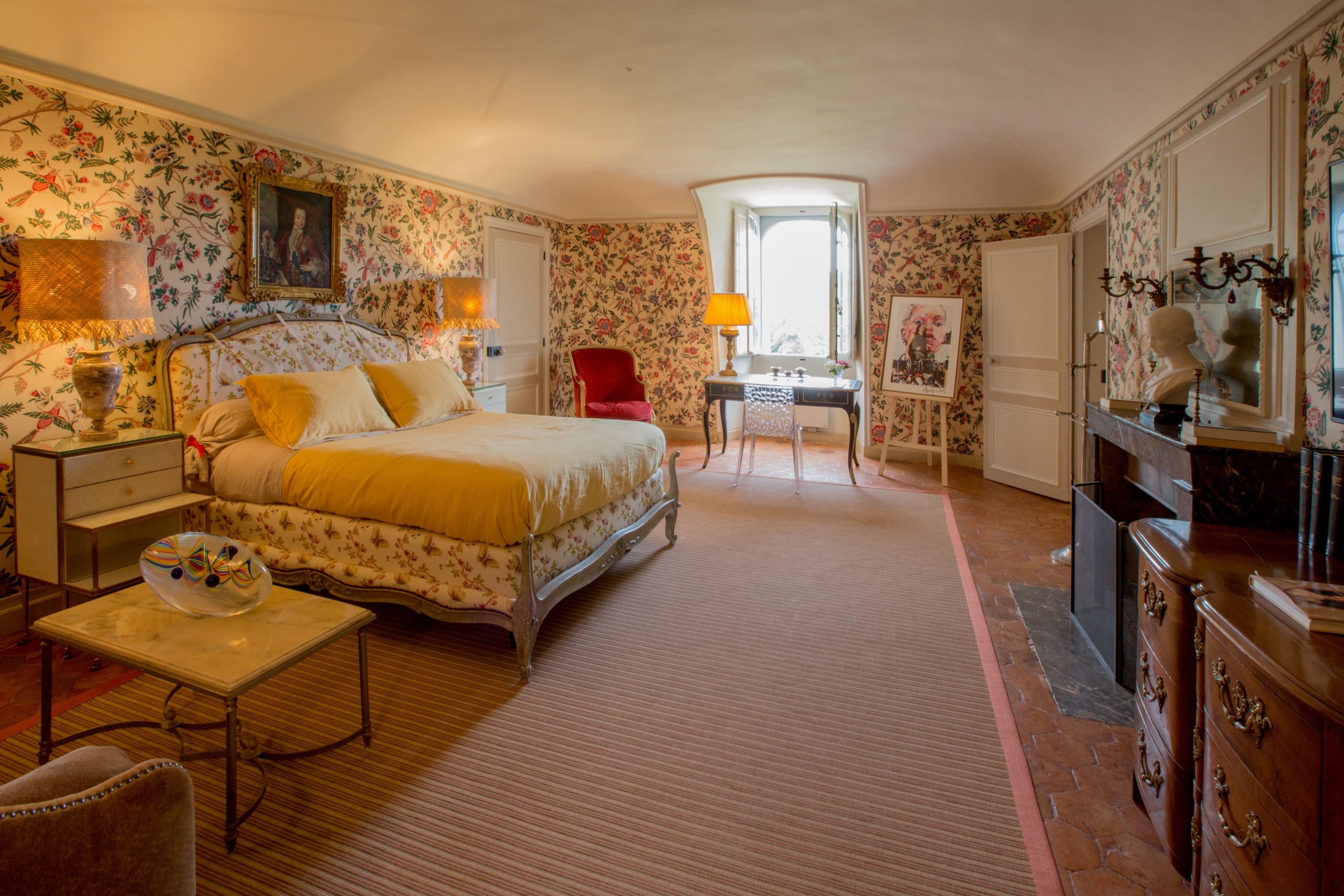 Array
(
    [title] => 
    [caption] => 
    [url] => https://www.parisvacationapartments.com/wp-content/uploads/2021/02/4H9A3318-scaled.jpg
    [alt] => 
    [src] => https://www.parisvacationapartments.com/wp-content/uploads/2021/02/4H9A3318-scaled.jpg
    [srcset] => https://www.parisvacationapartments.com/wp-content/uploads/2021/02/4H9A3318-scaled.jpg 2560w, https://www.parisvacationapartments.com/wp-content/uploads/2021/02/4H9A3318-scaled-720x480.jpg 720w
    [sizes] => (max-width: 1350px) 100vw, 1350px
    [full_src] => https://www.parisvacationapartments.com/wp-content/uploads/2021/02/4H9A3318-scaled.jpg
    [full_src_w] => 2560
    [full_src_h] => 1707
    [gallery_thumbnail_src] => https://www.parisvacationapartments.com/wp-content/uploads/2021/02/4H9A3318-scaled.jpg
    [gallery_thumbnail_src_w] => 100
    [gallery_thumbnail_src_h] => 67
    [thumb_src] => https://www.parisvacationapartments.com/wp-content/uploads/2021/02/4H9A3318-scaled-720x480.jpg
    [thumb_src_w] => 720
    [thumb_src_h] => 480
    [src_w] => 1350
    [src_h] => 900
)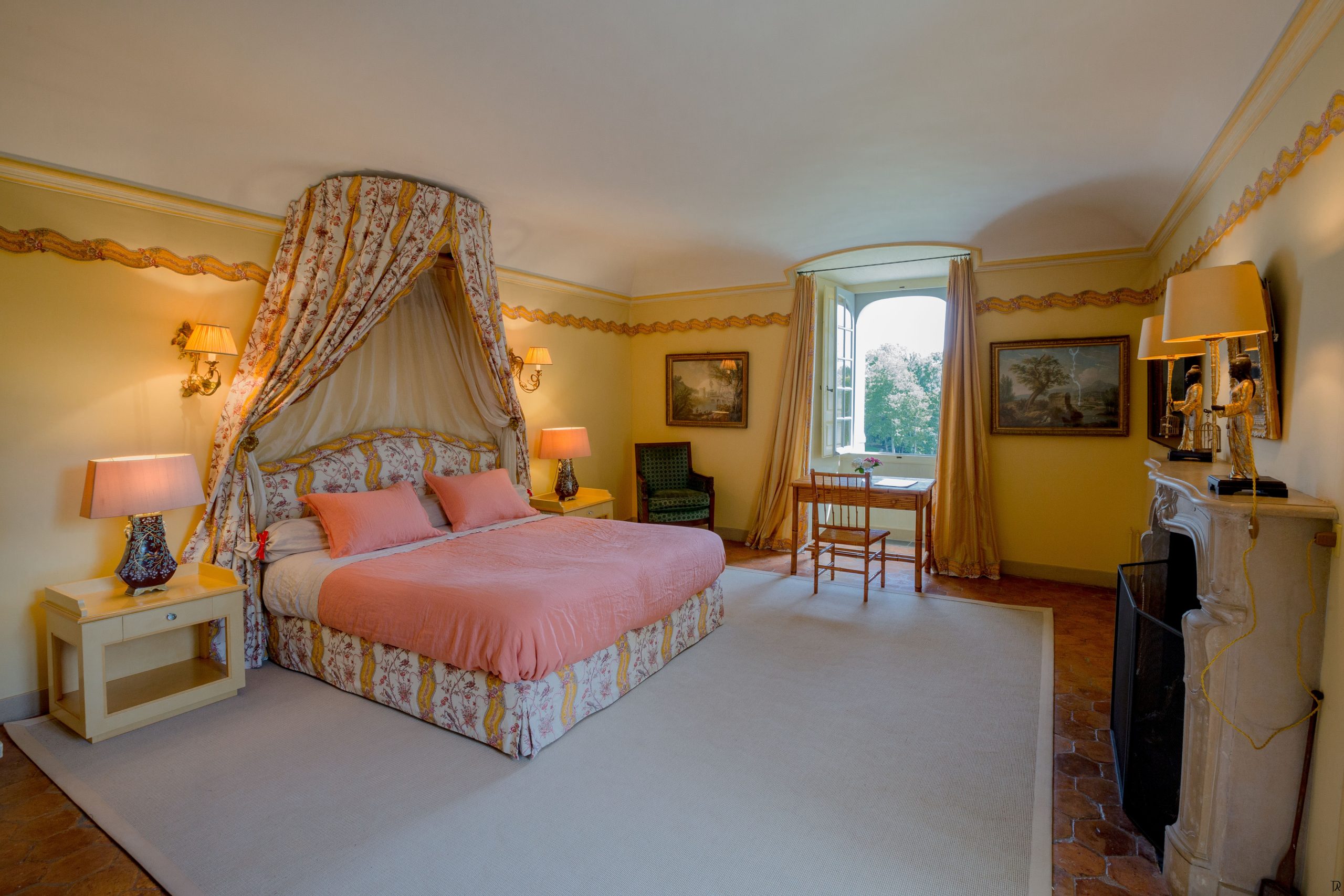 Array
(
    [title] => 
    [caption] => 
    [url] => https://www.parisvacationapartments.com/wp-content/uploads/2021/02/4H9A3331-scaled.jpg
    [alt] => 
    [src] => https://www.parisvacationapartments.com/wp-content/uploads/2021/02/4H9A3331-scaled.jpg
    [srcset] => https://www.parisvacationapartments.com/wp-content/uploads/2021/02/4H9A3331-scaled.jpg 2560w, https://www.parisvacationapartments.com/wp-content/uploads/2021/02/4H9A3331-scaled-720x480.jpg 720w
    [sizes] => (max-width: 1350px) 100vw, 1350px
    [full_src] => https://www.parisvacationapartments.com/wp-content/uploads/2021/02/4H9A3331-scaled.jpg
    [full_src_w] => 2560
    [full_src_h] => 1707
    [gallery_thumbnail_src] => https://www.parisvacationapartments.com/wp-content/uploads/2021/02/4H9A3331-scaled.jpg
    [gallery_thumbnail_src_w] => 100
    [gallery_thumbnail_src_h] => 67
    [thumb_src] => https://www.parisvacationapartments.com/wp-content/uploads/2021/02/4H9A3331-scaled-720x480.jpg
    [thumb_src_w] => 720
    [thumb_src_h] => 480
    [src_w] => 1350
    [src_h] => 900
)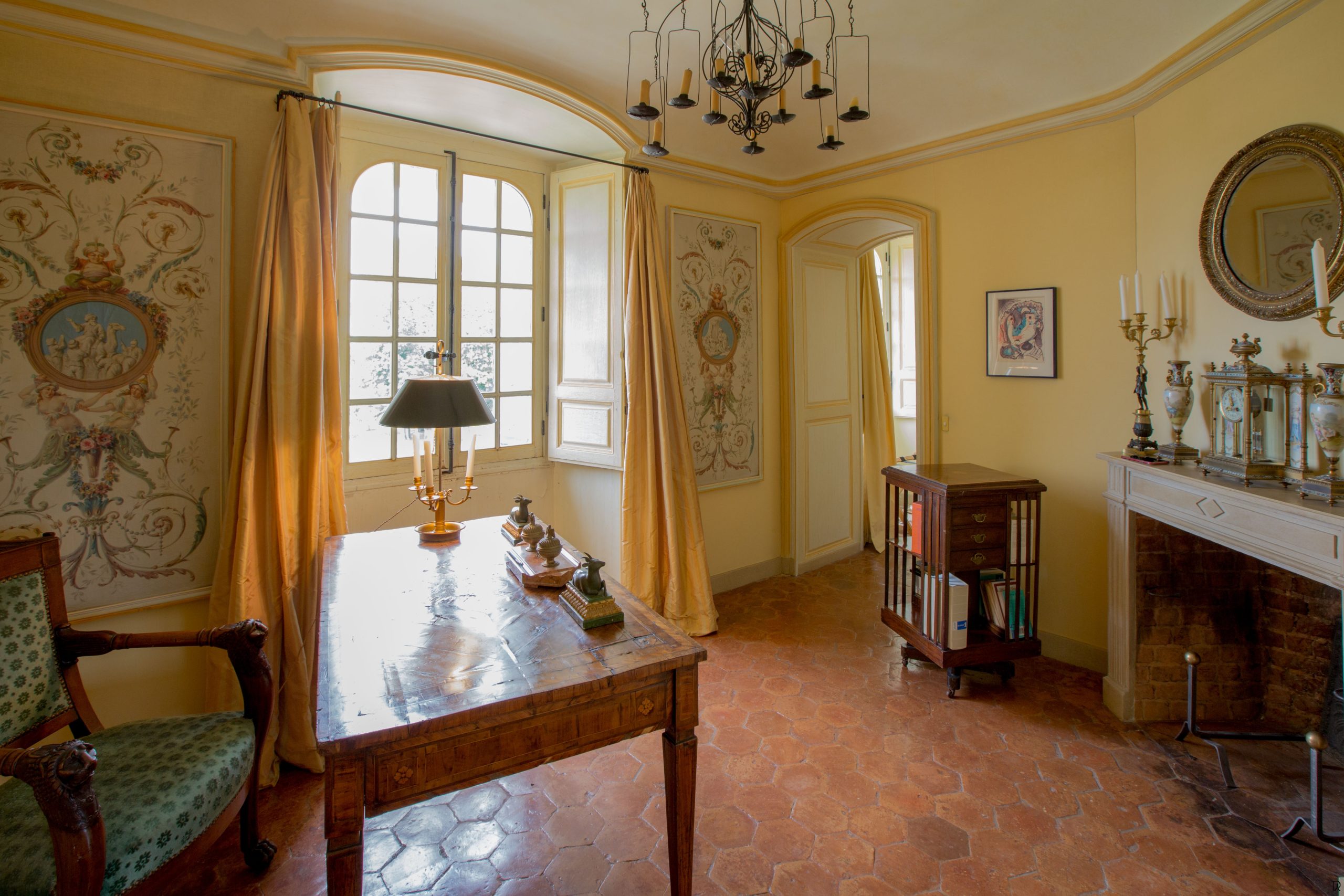 Array
(
    [title] => 
    [caption] => 
    [url] => https://www.parisvacationapartments.com/wp-content/uploads/2021/02/4H9A3328-scaled.jpg
    [alt] => 
    [src] => https://www.parisvacationapartments.com/wp-content/uploads/2021/02/4H9A3328-scaled.jpg
    [srcset] => https://www.parisvacationapartments.com/wp-content/uploads/2021/02/4H9A3328-scaled.jpg 2560w, https://www.parisvacationapartments.com/wp-content/uploads/2021/02/4H9A3328-scaled-720x480.jpg 720w
    [sizes] => (max-width: 1350px) 100vw, 1350px
    [full_src] => https://www.parisvacationapartments.com/wp-content/uploads/2021/02/4H9A3328-scaled.jpg
    [full_src_w] => 2560
    [full_src_h] => 1707
    [gallery_thumbnail_src] => https://www.parisvacationapartments.com/wp-content/uploads/2021/02/4H9A3328-scaled.jpg
    [gallery_thumbnail_src_w] => 100
    [gallery_thumbnail_src_h] => 67
    [thumb_src] => https://www.parisvacationapartments.com/wp-content/uploads/2021/02/4H9A3328-scaled-720x480.jpg
    [thumb_src_w] => 720
    [thumb_src_h] => 480
    [src_w] => 1350
    [src_h] => 900
)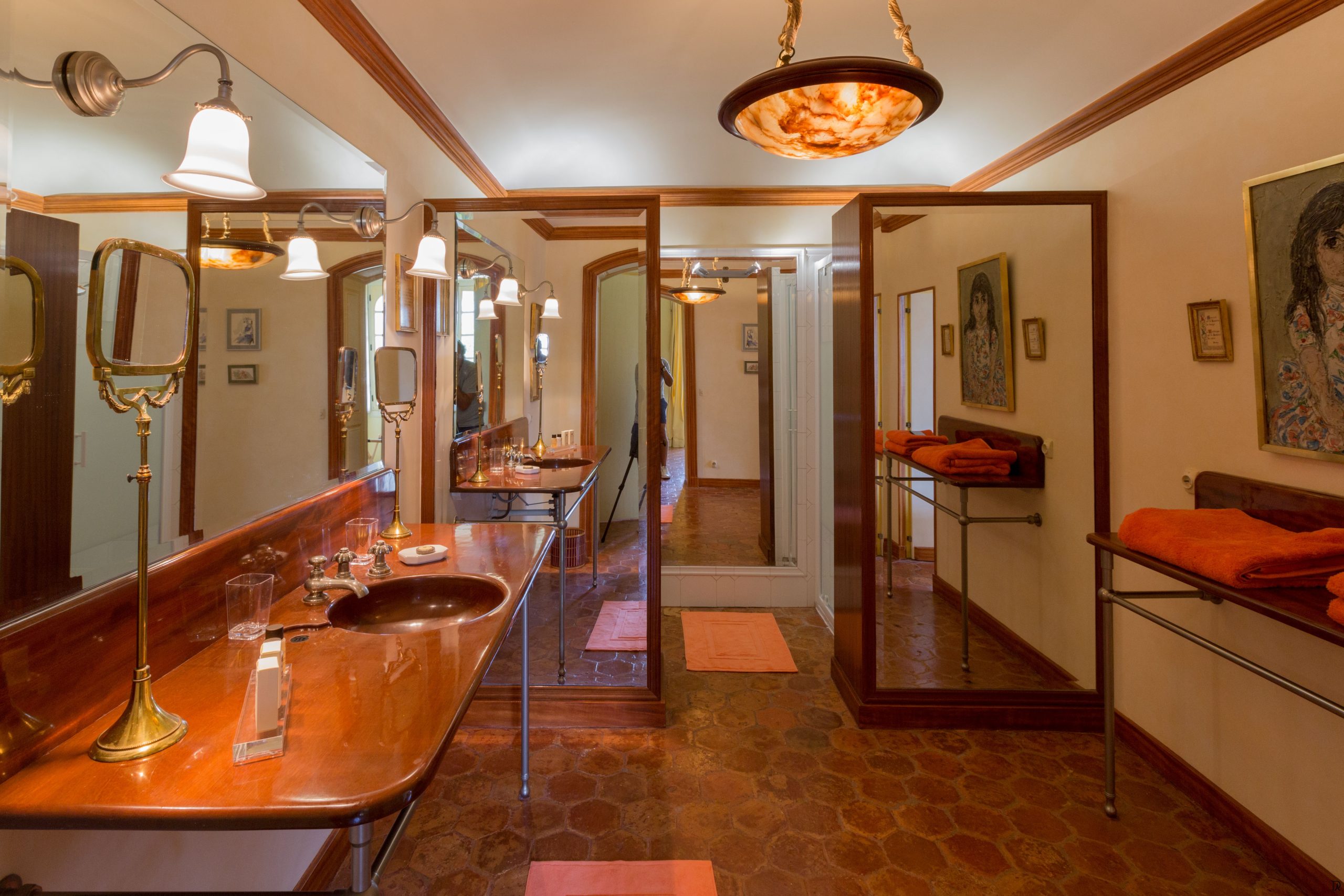 Array
(
    [title] => 
    [caption] => 
    [url] => https://www.parisvacationapartments.com/wp-content/uploads/2021/02/4H9A3372-scaled.jpg
    [alt] => 
    [src] => https://www.parisvacationapartments.com/wp-content/uploads/2021/02/4H9A3372-scaled.jpg
    [srcset] => https://www.parisvacationapartments.com/wp-content/uploads/2021/02/4H9A3372-scaled.jpg 2560w, https://www.parisvacationapartments.com/wp-content/uploads/2021/02/4H9A3372-scaled-720x480.jpg 720w
    [sizes] => (max-width: 1350px) 100vw, 1350px
    [full_src] => https://www.parisvacationapartments.com/wp-content/uploads/2021/02/4H9A3372-scaled.jpg
    [full_src_w] => 2560
    [full_src_h] => 1707
    [gallery_thumbnail_src] => https://www.parisvacationapartments.com/wp-content/uploads/2021/02/4H9A3372-scaled.jpg
    [gallery_thumbnail_src_w] => 100
    [gallery_thumbnail_src_h] => 67
    [thumb_src] => https://www.parisvacationapartments.com/wp-content/uploads/2021/02/4H9A3372-scaled-720x480.jpg
    [thumb_src_w] => 720
    [thumb_src_h] => 480
    [src_w] => 1350
    [src_h] => 900
)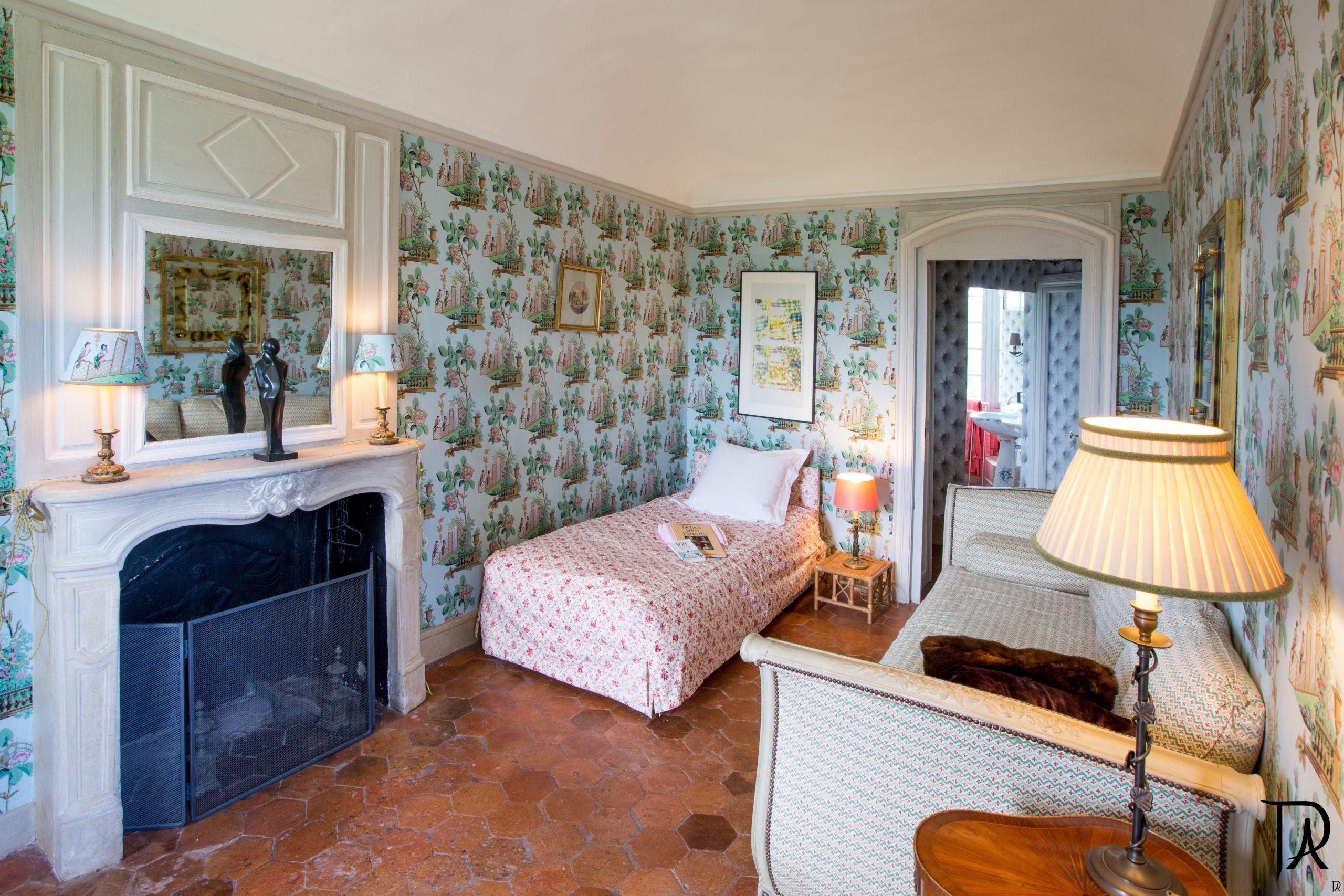 Array
(
    [title] => 
    [caption] => 
    [url] => https://www.parisvacationapartments.com/wp-content/uploads/2021/02/4H9A3374-scaled.jpg
    [alt] => 
    [src] => https://www.parisvacationapartments.com/wp-content/uploads/2021/02/4H9A3374-scaled.jpg
    [srcset] => https://www.parisvacationapartments.com/wp-content/uploads/2021/02/4H9A3374-scaled.jpg 2560w, https://www.parisvacationapartments.com/wp-content/uploads/2021/02/4H9A3374-scaled-720x480.jpg 720w
    [sizes] => (max-width: 1350px) 100vw, 1350px
    [full_src] => https://www.parisvacationapartments.com/wp-content/uploads/2021/02/4H9A3374-scaled.jpg
    [full_src_w] => 2560
    [full_src_h] => 1707
    [gallery_thumbnail_src] => https://www.parisvacationapartments.com/wp-content/uploads/2021/02/4H9A3374-scaled.jpg
    [gallery_thumbnail_src_w] => 100
    [gallery_thumbnail_src_h] => 67
    [thumb_src] => https://www.parisvacationapartments.com/wp-content/uploads/2021/02/4H9A3374-scaled-720x480.jpg
    [thumb_src_w] => 720
    [thumb_src_h] => 480
    [src_w] => 1350
    [src_h] => 900
)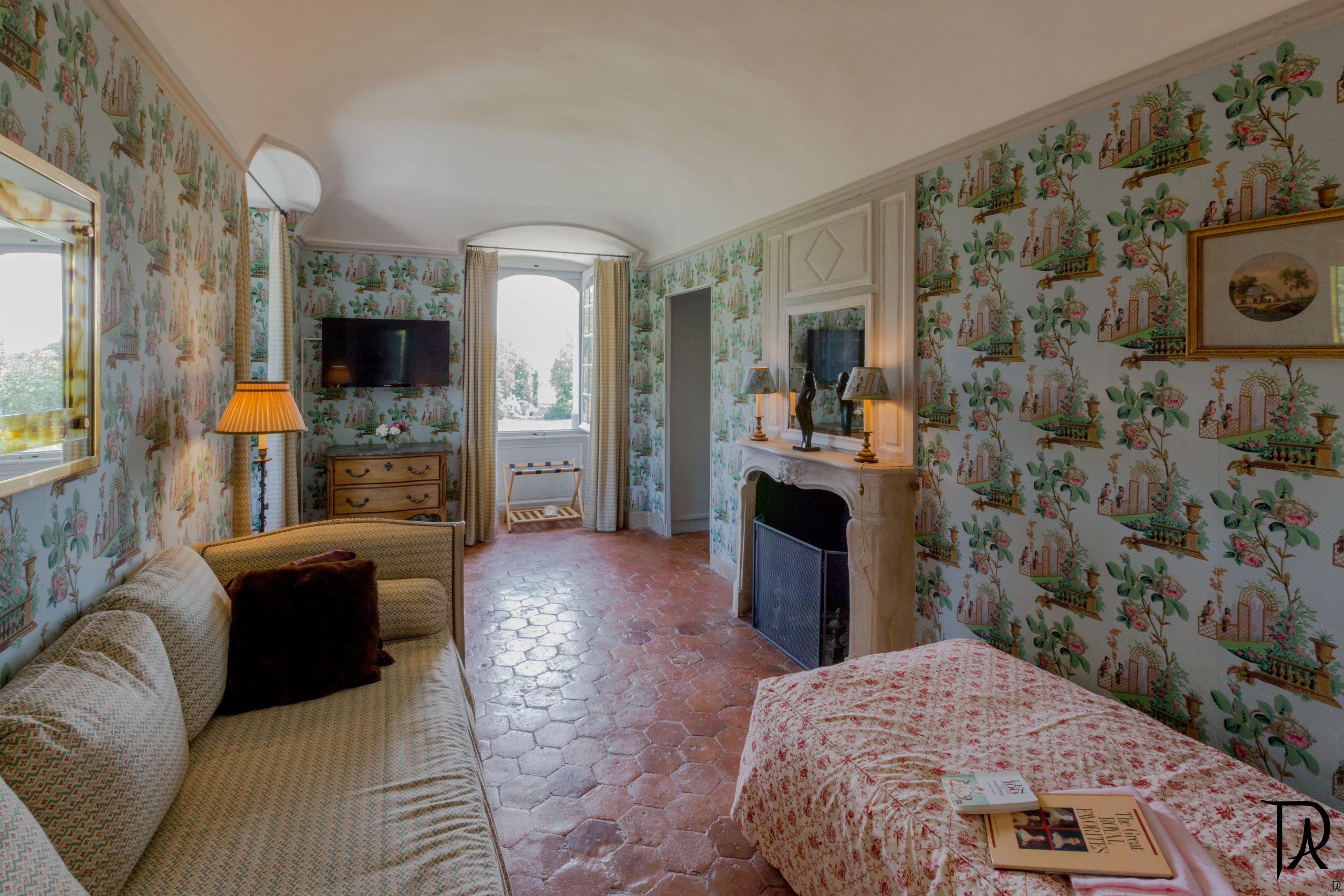 Array
(
    [title] => 
    [caption] => 
    [url] => https://www.parisvacationapartments.com/wp-content/uploads/2021/02/4H9A3313-scaled.jpg
    [alt] => 
    [src] => https://www.parisvacationapartments.com/wp-content/uploads/2021/02/4H9A3313-scaled.jpg
    [srcset] => https://www.parisvacationapartments.com/wp-content/uploads/2021/02/4H9A3313-scaled.jpg 2560w, https://www.parisvacationapartments.com/wp-content/uploads/2021/02/4H9A3313-scaled-720x480.jpg 720w
    [sizes] => (max-width: 1350px) 100vw, 1350px
    [full_src] => https://www.parisvacationapartments.com/wp-content/uploads/2021/02/4H9A3313-scaled.jpg
    [full_src_w] => 2560
    [full_src_h] => 1707
    [gallery_thumbnail_src] => https://www.parisvacationapartments.com/wp-content/uploads/2021/02/4H9A3313-scaled.jpg
    [gallery_thumbnail_src_w] => 100
    [gallery_thumbnail_src_h] => 67
    [thumb_src] => https://www.parisvacationapartments.com/wp-content/uploads/2021/02/4H9A3313-scaled-720x480.jpg
    [thumb_src_w] => 720
    [thumb_src_h] => 480
    [src_w] => 1350
    [src_h] => 900
)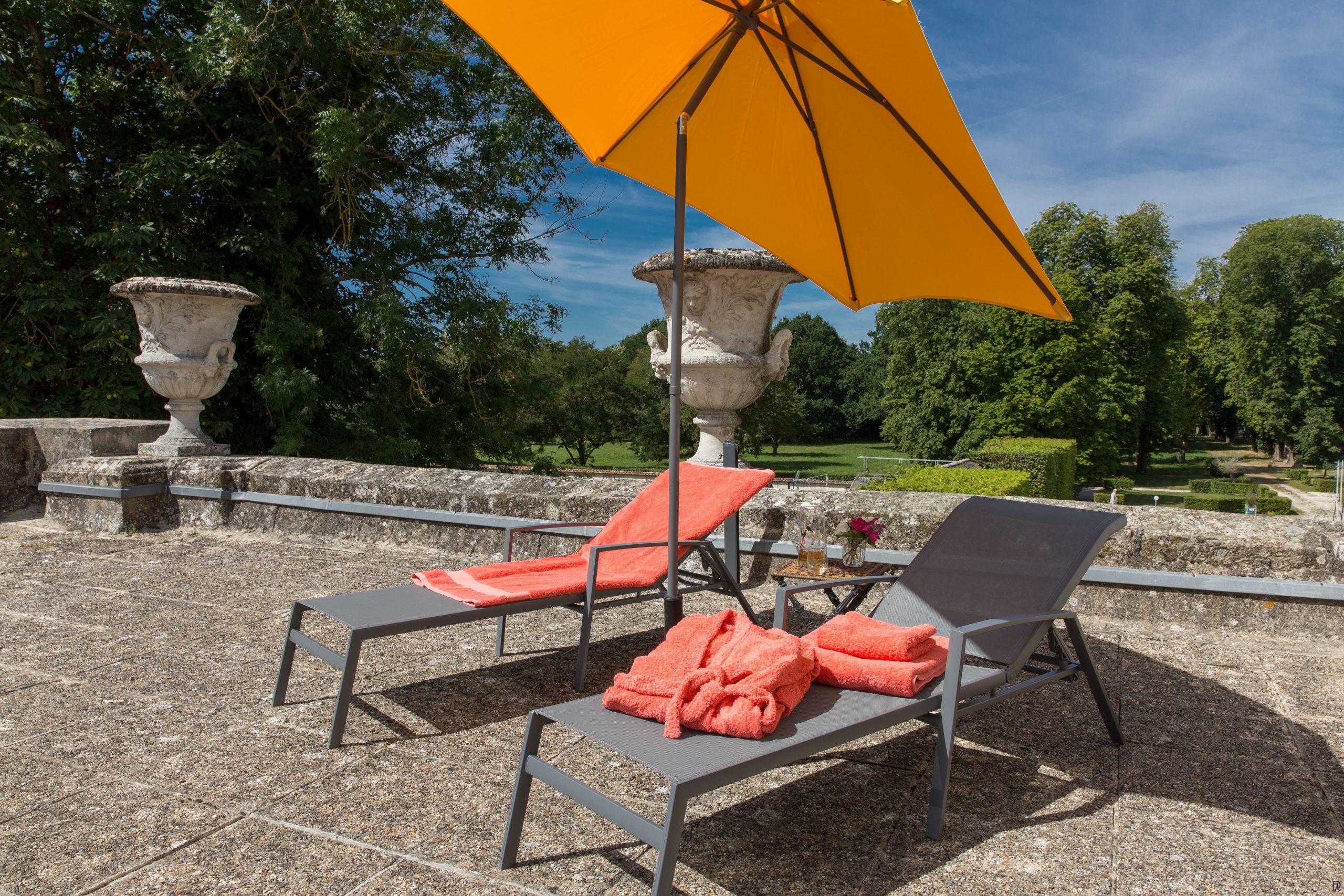 Array
(
    [title] => 
    [caption] => 
    [url] => https://www.parisvacationapartments.com/wp-content/uploads/2021/02/MG_1961-scaled.jpg
    [alt] => 
    [src] => https://www.parisvacationapartments.com/wp-content/uploads/2021/02/MG_1961-scaled.jpg
    [srcset] => https://www.parisvacationapartments.com/wp-content/uploads/2021/02/MG_1961-scaled.jpg 2560w, https://www.parisvacationapartments.com/wp-content/uploads/2021/02/MG_1961-scaled-720x480.jpg 720w
    [sizes] => (max-width: 1350px) 100vw, 1350px
    [full_src] => https://www.parisvacationapartments.com/wp-content/uploads/2021/02/MG_1961-scaled.jpg
    [full_src_w] => 2560
    [full_src_h] => 1707
    [gallery_thumbnail_src] => https://www.parisvacationapartments.com/wp-content/uploads/2021/02/MG_1961-scaled.jpg
    [gallery_thumbnail_src_w] => 100
    [gallery_thumbnail_src_h] => 67
    [thumb_src] => https://www.parisvacationapartments.com/wp-content/uploads/2021/02/MG_1961-scaled-720x480.jpg
    [thumb_src_w] => 720
    [thumb_src_h] => 480
    [src_w] => 1350
    [src_h] => 900
)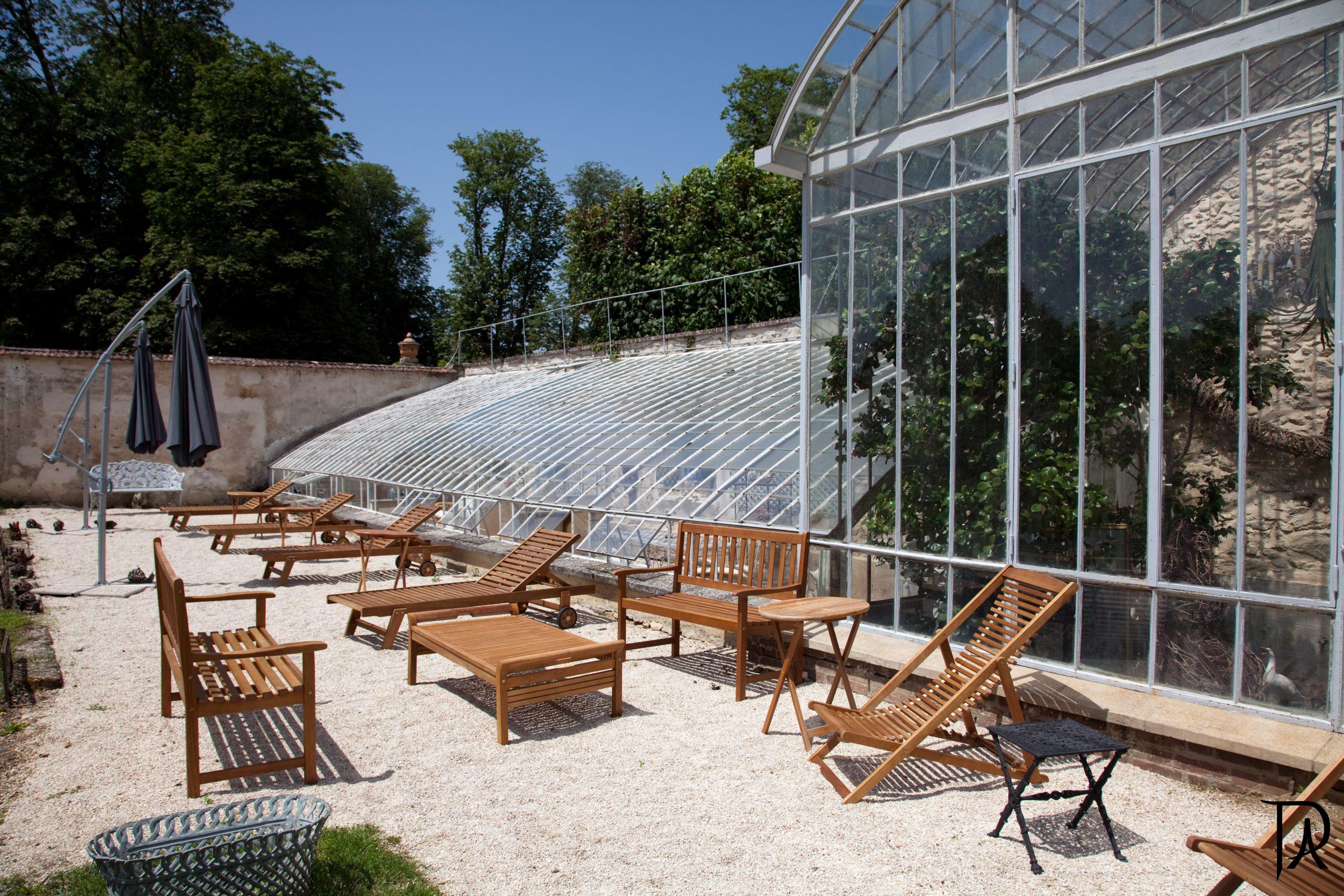 Array
(
    [title] => 
    [caption] => 
    [url] => https://www.parisvacationapartments.com/wp-content/uploads/2021/02/IMG_1584-scaled.jpg
    [alt] => 
    [src] => https://www.parisvacationapartments.com/wp-content/uploads/2021/02/IMG_1584-scaled.jpg
    [srcset] => https://www.parisvacationapartments.com/wp-content/uploads/2021/02/IMG_1584-scaled.jpg 2560w, https://www.parisvacationapartments.com/wp-content/uploads/2021/02/IMG_1584-scaled-720x480.jpg 720w
    [sizes] => (max-width: 1350px) 100vw, 1350px
    [full_src] => https://www.parisvacationapartments.com/wp-content/uploads/2021/02/IMG_1584-scaled.jpg
    [full_src_w] => 2560
    [full_src_h] => 1707
    [gallery_thumbnail_src] => https://www.parisvacationapartments.com/wp-content/uploads/2021/02/IMG_1584-scaled.jpg
    [gallery_thumbnail_src_w] => 100
    [gallery_thumbnail_src_h] => 67
    [thumb_src] => https://www.parisvacationapartments.com/wp-content/uploads/2021/02/IMG_1584-scaled-720x480.jpg
    [thumb_src_w] => 720
    [thumb_src_h] => 480
    [src_w] => 1350
    [src_h] => 900
)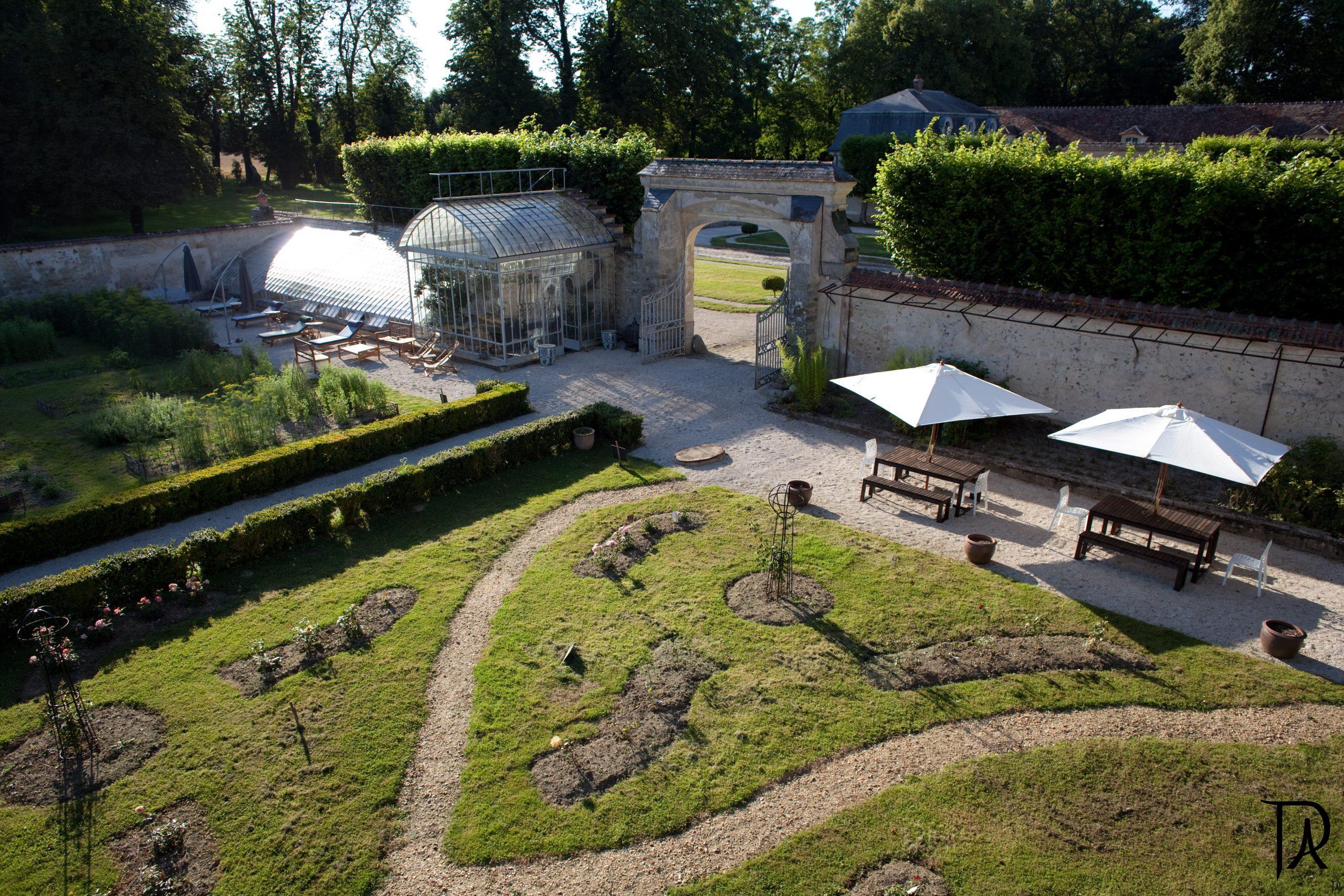 Array
(
    [title] => 
    [caption] => 
    [url] => https://www.parisvacationapartments.com/wp-content/uploads/2021/02/IMG_1553-scaled.jpg
    [alt] => 
    [src] => https://www.parisvacationapartments.com/wp-content/uploads/2021/02/IMG_1553-scaled.jpg
    [srcset] => https://www.parisvacationapartments.com/wp-content/uploads/2021/02/IMG_1553-scaled.jpg 2560w, https://www.parisvacationapartments.com/wp-content/uploads/2021/02/IMG_1553-scaled-720x480.jpg 720w
    [sizes] => (max-width: 1350px) 100vw, 1350px
    [full_src] => https://www.parisvacationapartments.com/wp-content/uploads/2021/02/IMG_1553-scaled.jpg
    [full_src_w] => 2560
    [full_src_h] => 1707
    [gallery_thumbnail_src] => https://www.parisvacationapartments.com/wp-content/uploads/2021/02/IMG_1553-scaled.jpg
    [gallery_thumbnail_src_w] => 100
    [gallery_thumbnail_src_h] => 67
    [thumb_src] => https://www.parisvacationapartments.com/wp-content/uploads/2021/02/IMG_1553-scaled-720x480.jpg
    [thumb_src_w] => 720
    [thumb_src_h] => 480
    [src_w] => 1350
    [src_h] => 900
)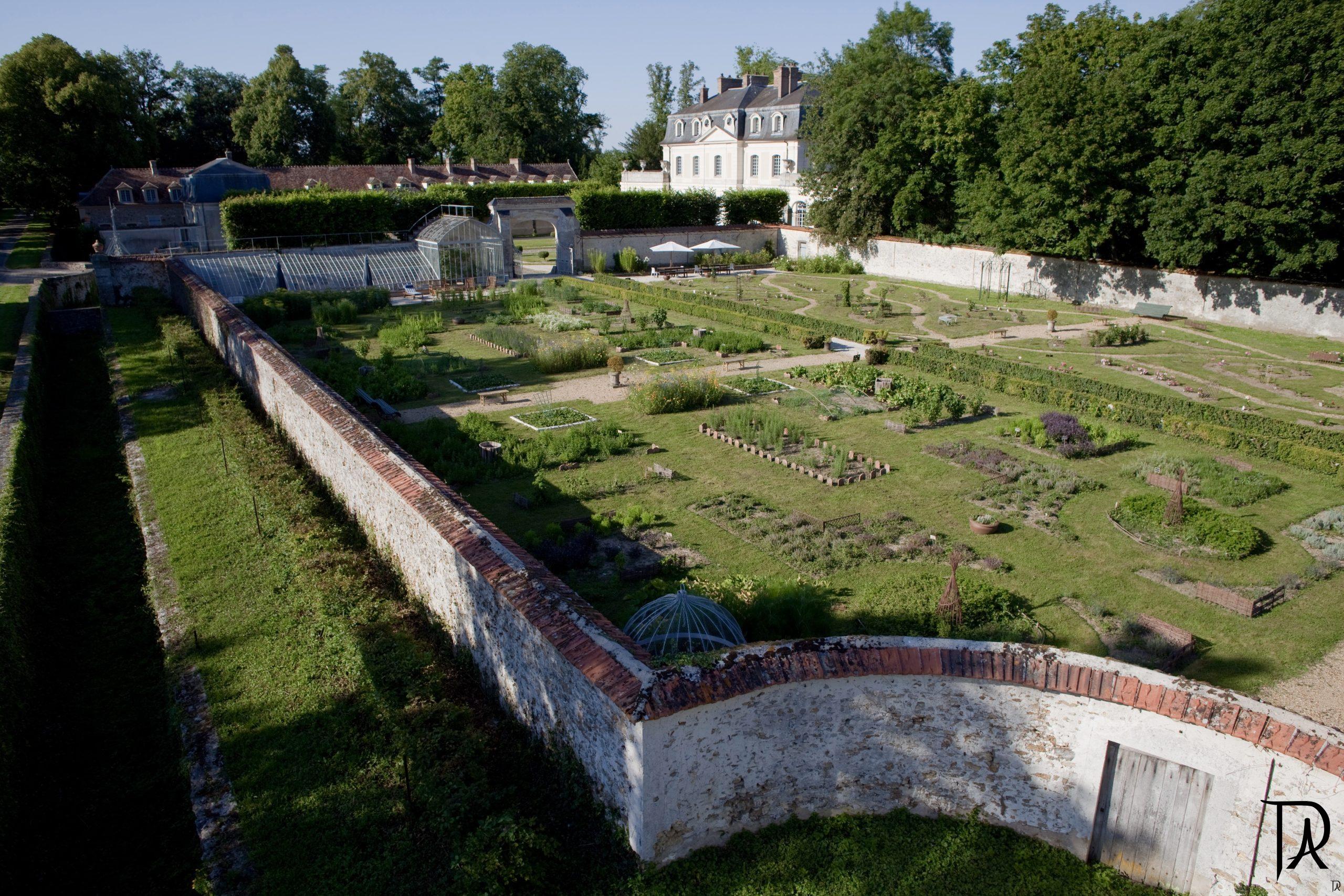 Array
(
    [title] => 
    [caption] => 
    [url] => https://www.parisvacationapartments.com/wp-content/uploads/2021/02/4H9A3179-scaled.jpg
    [alt] => 
    [src] => https://www.parisvacationapartments.com/wp-content/uploads/2021/02/4H9A3179-scaled.jpg
    [srcset] => 
    [sizes] => (max-width: 1350px) 100vw, 1350px
    [full_src] => https://www.parisvacationapartments.com/wp-content/uploads/2021/02/4H9A3179-scaled.jpg
    [full_src_w] => 5760
    [full_src_h] => 3840
    [gallery_thumbnail_src] => https://www.parisvacationapartments.com/wp-content/uploads/2021/02/4H9A3179-280x280.jpg
    [gallery_thumbnail_src_w] => 100
    [gallery_thumbnail_src_h] => 100
    [thumb_src] => https://www.parisvacationapartments.com/wp-content/uploads/2021/02/4H9A3179-scaled-720x480.jpg
    [thumb_src_w] => 720
    [thumb_src_h] => 480
    [src_w] => 1350
    [src_h] => 900
)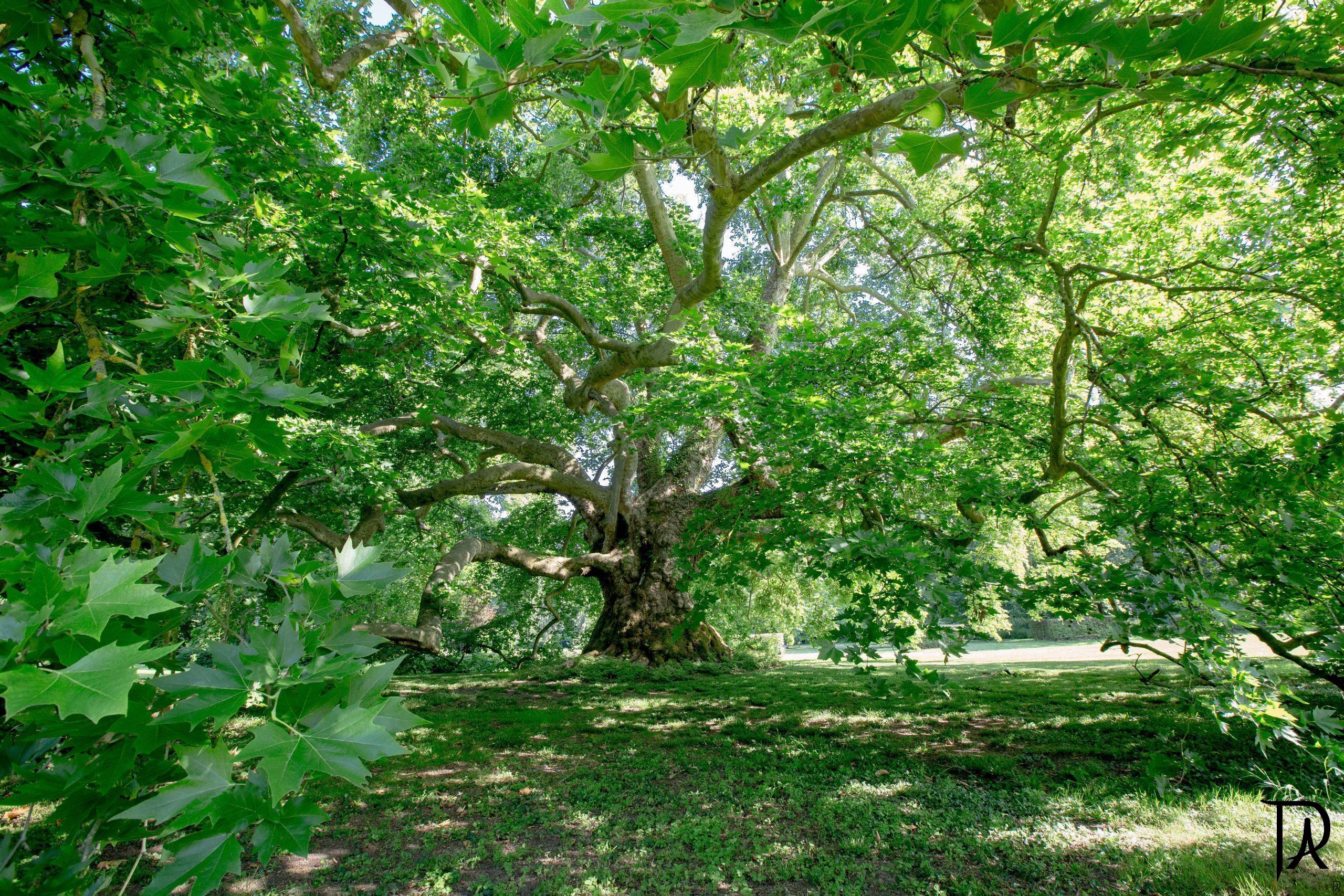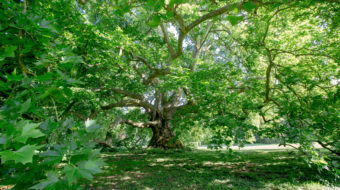 Array
(
    [title] => CHATEAU D'AUNOY
    [caption] => 
    [url] => https://www.parisvacationapartments.com/wp-content/uploads/2021/02/Parc_deco-scaled.jpg
    [alt] => CHATEAU D'AUNOY
    [src] => https://www.parisvacationapartments.com/wp-content/uploads/2021/02/Parc_deco-scaled.jpg
    [srcset] => 
    [sizes] => (max-width: 1350px) 100vw, 1350px
    [full_src] => https://www.parisvacationapartments.com/wp-content/uploads/2021/02/Parc_deco-scaled.jpg
    [full_src_w] => 3360
    [full_src_h] => 2592
    [gallery_thumbnail_src] => https://www.parisvacationapartments.com/wp-content/uploads/2021/02/Parc_deco-280x280.jpg
    [gallery_thumbnail_src_w] => 100
    [gallery_thumbnail_src_h] => 100
    [thumb_src] => https://www.parisvacationapartments.com/wp-content/uploads/2021/02/Parc_deco-scaled-720x480.jpg
    [thumb_src_w] => 720
    [thumb_src_h] => 480
    [src_w] => 1350
    [src_h] => 1041
)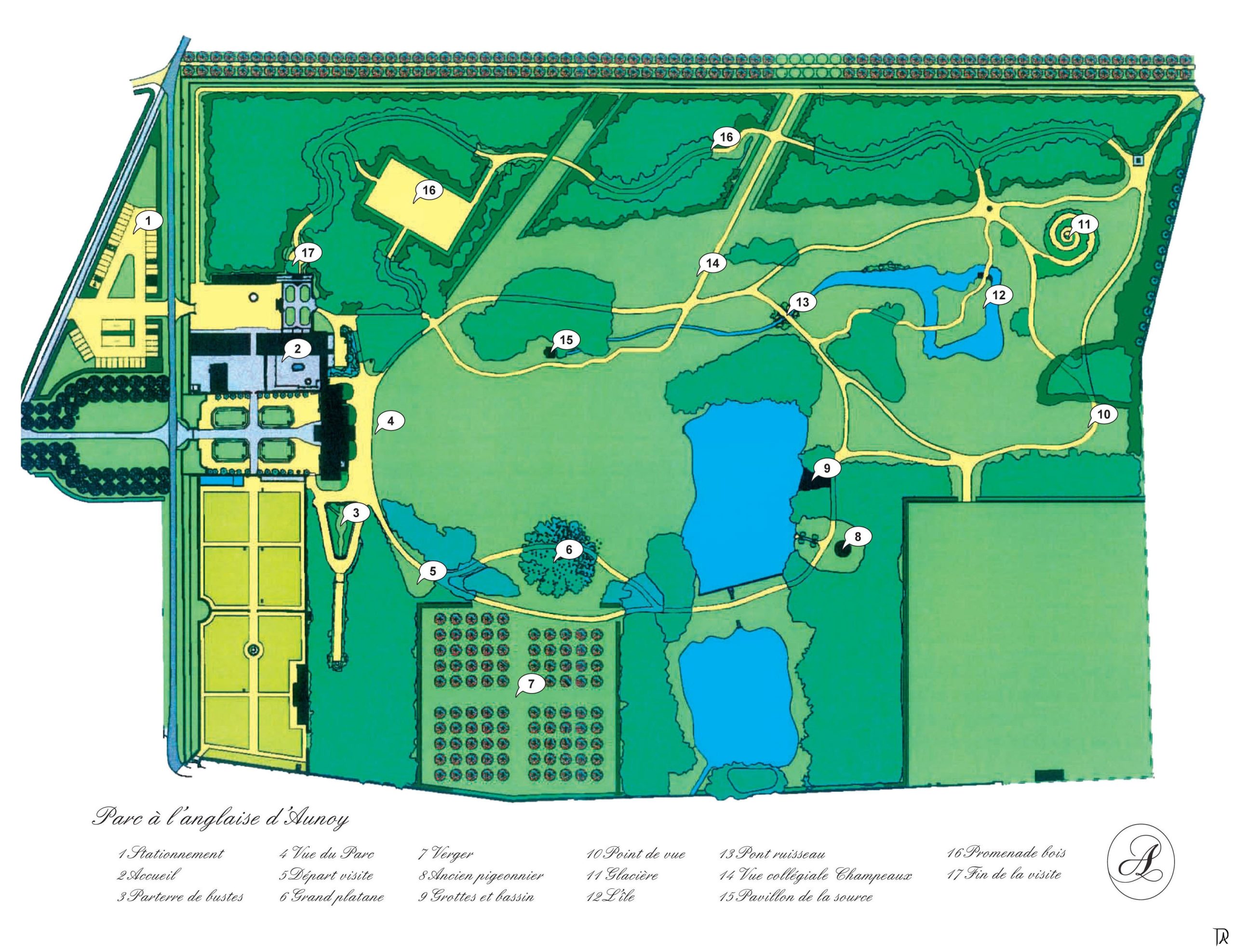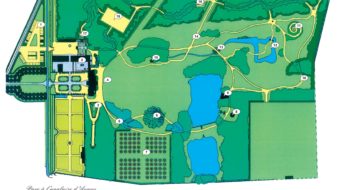 Videos
Accomodation
American shower
Bathroom with shower (No bathtub)
Bathroom with bathtub
Bathtub
Bathtub with Shower
Full bathrooms
King size beds
Queen size beds
Sofas
Terrace
Amenities
Set of towels
Set of sheets
Appliance
Burners
Cable TV (CNN/BBC)
Dishes & Cutlery
Free wifi
High-speed internet
Pricing
From 900 Euros per night
Location
en