ILE SAINT-LOUIS MAGNIFIQUE DEUX CHAMBRES
ILE SAINT-LOUIS MAGNIFIQUE
DEUX CHAMBRES
Description
Veuillez noter que tous nos appartements ont un numéro d'enregistrement de la ville de Paris. Il peut vous être envoyé sur demande. 
Avis important
Le gouvernement français a officiellement annoncé qu'il interdirait tous les systèmes de climatisation fonctionnant à l'eau d'ici au 1er octobre 2024 car il s'agit évidemment d'un énorme gaspillage d'eau et nous devons tous agir sur ce problème environnemental du mieux que nous pouvons.
Par conséquent, comme la quasi-totalité de nos installations sont concernées par cette nouvelle loi, nous arrêterons l'utilisation de ces unités (à ce jour, ce sont les seuls systèmes que nous sommes en mesure d'installer dans les anciens immeubles parisiens) à la date légale. En ce qui concerne le confort de nos clients, nous fournirons des climatiseurs mobiles portables, des ventilateurs ou des refroidisseurs d'air en fonction des configurations de nos appartements.
SOUS LE CHARME DE LA MAGNIFIQUE ILE SAINT LOUIS (75 m² – 807 sq ft)
Un superbe emplacement au cœur de Paris sur l'Ile Saint Louis juste à côté de la célèbre cathédrale Notre-Dame. C'est un endroit idéal pour flâner dans les petites rues et passages tortueux de ce quartier et voyager dans le temps. L'île Saint-Louis est l'une des deux îles naturelles de la Seine, à Paris, (l'autre île naturelle est l'île de la Cité). Elle est reliée du reste de Paris par quatre ponts aux deux rives du fleuve et à l'île de la Cité par le pont Saint-Louis. Aujourd'hui, l'île Saint-Louis est l'un des quartiers les plus authentiques et les plus préservés des XVIIe et XVIIIe siècles de Paris. Cette petite île est comme une oasis dans l'agitation de la ville. On peut assimiler l'Ile Saint Louis à un petit village français dans le centre de Paris, car il y a  des marchés, des boulangeries, des fromageries et des cafés. 
Cet appartement est situé dans un immeuble construit en 1643 et entouré par la Seine et à quelques pas de Notre Dame.Il est composé de deux chambres avec des lits king-size divisibles, deux salles de bains attenantes, dont une en suite, un magnifique salon / salle à manger avec une très grande hauteur sous plafond, ainsi qu'une cuisine ouverte. L'appartement est au premier étage et a été entièrement et élégamment rénové pour créer un espace parfait pour les familles ou les groupes d'amis.
Photos
Array
(
    [title] => Living room view three
    [caption] => 
    [url] => https://www.parisvacationapartments.com/wp-content/uploads/2017/03/03-living-room-view-three-2.jpg
    [alt] => Living room view three
)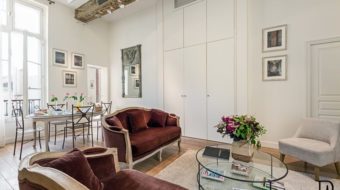 Array
(
    [title] => Living room view two
    [caption] => 
    [url] => https://www.parisvacationapartments.com/wp-content/uploads/2017/03/Living-room-view-two.jpg
    [alt] => Living room view two
)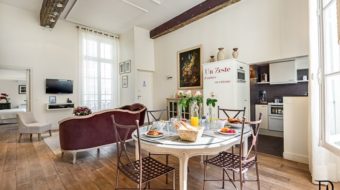 Array
(
    [title] => Living room view three
    [caption] => 
    [url] => https://www.parisvacationapartments.com/wp-content/uploads/2017/03/03-living-room-view-three-2.jpg
    [alt] => Living room view three
)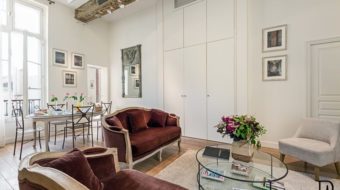 Array
(
    [title] => A view on the kitchen
    [caption] => 
    [url] => https://www.parisvacationapartments.com/wp-content/uploads/2017/03/04-a-view-on-the-kitchen.jpg
    [alt] => A view on the kitchen
)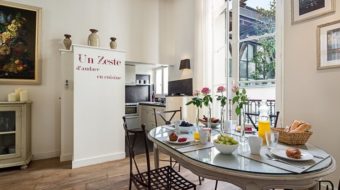 Array
(
    [title] => Breakfast
    [caption] => 
    [url] => https://www.parisvacationapartments.com/wp-content/uploads/2017/03/05-breakfast-2.jpg
    [alt] => Breakfast
)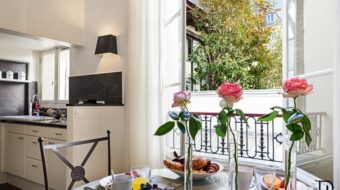 Array
(
    [title] => Kitchen
    [caption] => 
    [url] => https://www.parisvacationapartments.com/wp-content/uploads/2017/03/06-kitchen.jpg
    [alt] => Kitchen
)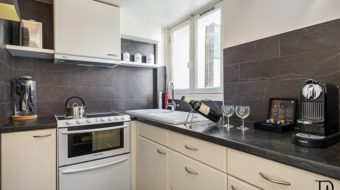 Array
(
    [title] => Bedroom one view one
    [caption] => 
    [url] => https://www.parisvacationapartments.com/wp-content/uploads/2017/03/07-bedroom-one-view-one.jpg
    [alt] => Bedroom one view one
)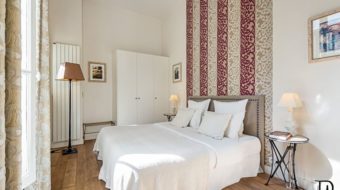 Array
(
    [title] => Bedroom one view two
    [caption] => 
    [url] => https://www.parisvacationapartments.com/wp-content/uploads/2017/03/08-bedroom-one-view-two.jpg
    [alt] => Bedroom one view two
)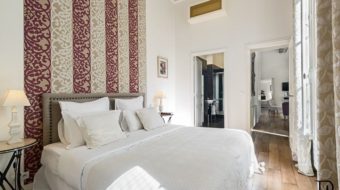 Array
(
    [title] => Bedroom one view three
    [caption] => 
    [url] => https://www.parisvacationapartments.com/wp-content/uploads/2017/03/09-bedroom-one-view-three.jpg
    [alt] => Bedroom one view three
)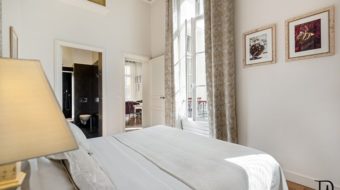 Array
(
    [title] => Bathroom one view one
    [caption] => 
    [url] => https://www.parisvacationapartments.com/wp-content/uploads/2017/03/10-bathroom-one-view-one.jpg
    [alt] => Bathroom one view one
)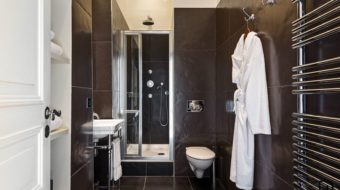 Array
(
    [title] => Bathroom one view two
    [caption] => 
    [url] => https://www.parisvacationapartments.com/wp-content/uploads/2017/03/11-bathroom-one-view-two.jpg
    [alt] => Bathroom one view two
)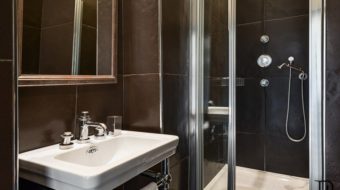 Array
(
    [title] => Bedroom two view one
    [caption] => 
    [url] => https://www.parisvacationapartments.com/wp-content/uploads/2017/03/Bedroom-two-view-one.jpg
    [alt] => Bedroom two view one
)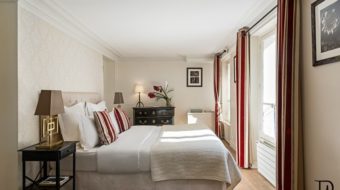 Array
(
    [title] => Bedroom two view two
    [caption] => 
    [url] => https://www.parisvacationapartments.com/wp-content/uploads/2017/03/13-bedroom-two-view-two-1.jpg
    [alt] => Bedroom two view two
)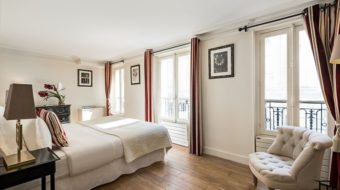 Array
(
    [title] => Bedroom two view three
    [caption] => 
    [url] => https://www.parisvacationapartments.com/wp-content/uploads/2017/03/14-bedroom-two-view-two.jpg
    [alt] => Bedroom two view three
)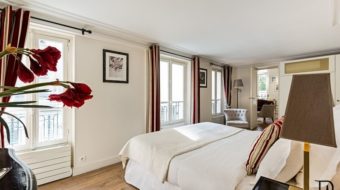 Array
(
    [title] => Bathroom two
    [caption] => 
    [url] => https://www.parisvacationapartments.com/wp-content/uploads/2017/03/15-bathroom-two.jpg
    [alt] => Bathroom two
)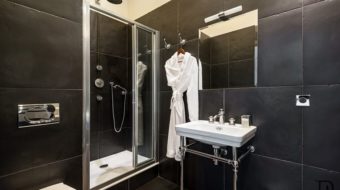 Array
(
    [title] => A view of your building
    [caption] => 
    [url] => https://www.parisvacationapartments.com/wp-content/uploads/2017/03/17-a-view-of-your-building.jpg
    [alt] => A view of your building
)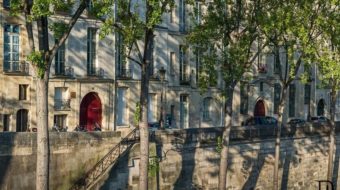 Array
(
    [title] => Your building
    [caption] => 
    [url] => https://www.parisvacationapartments.com/wp-content/uploads/2017/03/18-your-building.jpg
    [alt] => Your building
)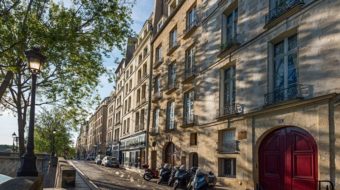 Array
(
    [title] => Outside your building
    [caption] => 
    [url] => https://www.parisvacationapartments.com/wp-content/uploads/2017/03/16-outside-your-building.jpg
    [alt] => Outside your building
)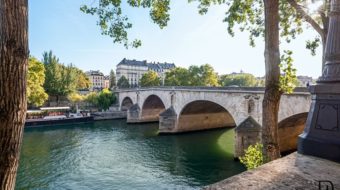 Accomodation
American shower
Full bathrooms
King size beds
Sofas
Twin beds on demand
Amenities
Bathrobes
Bottle of water
Dish washer tabs
French wine upon arrival
Fresh cut flowers
Laundry detergent
Nespresso pod
Trash bags
Set of Occitane toiletries
Set of towels
Set of sheets
Softener
Kitchen roll
Sugar
Tea
Umbrellas
Appliance
Air conditioning
Bose Bluetooth Speaker
Burners
Cable TV (CNN/BBC)
Central Heating
Coffee press
Coffee maker
Dishes & Cutlery
Dishwasher
Drying rack
Dryer
Free calls to French cells
Free calls to land lines
Free wifi
Hair dryer
High-speed internet
Iron & ironing board
Microwave
Nespresso Machine
Oven
Refrigerator
Washing machine
Pricing
Du 01 mars au 07 novembre
3130 € / semaine
Du 08 janvier au 29 février
2650 € / semaine
Du 8 novembre au 17 décembre
2650 € / semaine
Du 18 décembre au 7 janvier
3340 € / semaine
Tarif basé sur une occupation de 4 personnes. 250 euros par semaine par personne pour les personnes supplémentaires.
Pour la fashion week, prix sur demande.
Location
Pont Marie or Saint-Paul
67 - Ile Saint-Louis
Personnalisez votre séjour
Nous serions heureux de vous proposer certains de nos services supplémentaires. Si vous êtes intéressé, veuillez nous le faire savoir et nous vous enverrons un devis par courrier électronique.
See more reviews
Having stayed with PVA at the Palais Royale a couple of times and with friends, I did not think anything could be better. The apartment of Isle de St Louis was PERFECT. Beautifully done with all of the conveniences and made us feel like home. Wish we could have stayed a month. Love the "village" location in the heart of beautiful Paris. Very special finds on the isle and some very special people who took care of us in 3 of the restaurants and #1 Restaurant for everything was not on the isle but across the bridge, Chez Julian. We went to many well known but it always won. Perfect apartment, perfect location. MERCI!!!!
03/2023
I cannot say enough about the support that was provided by the rental agency. They went above and beyond to help us get settled in. The apartment was exactly as pictured. Spotlessly clean. A great location to see all of the Paris sights. There is no river view but being in a courtyard, it was very quiet. The kitchen was small but very adequate as we cooked in every night after shopping at all the local food stores. I definitely would recommend this apartment.
03/2023
An excellent apartment – exactly as described in the listing. Great location in quiet courtyard setting, yet near all amenities. A wonderful place to stay.
01/2023
Absolutely perfect apartment for our family of four. This place has all the Parisian charm with beautiful wood floors, high ceilings and lovely decor, but with the added comfort of updated kitchens, bathrooms and appliances. The location is wonderful and we will truly miss walking out our front door and being right on the Seine.
11/2022
We were thoroughly impressed with our Paris apartment. Everything was as described, and the location is fantastic. The PVA management team was exceptional, and they went above and beyond to make our visit very enjoyable.
01/2022
Highly recommend this listing. The location can't be beat – central Paris! The apartment is as pictured, quaintly decorated with comfortable beds.
09/2021
Beautiful space tucked in a courtyard right next to the Seine on Ile Saint-Louis. Great location for quick walks to St. Germain, Notre Dame, Marais. Fanny was professional and courteous. The kids had an excellent time as well.
02/2020
Luxurious hotel-like bedroom/bathroom setup (including amenities!) with all the comforts of apartment living. Fantastic location, easy check-in. A wonderful home base from which to explore all Paris has to offer. Comfortable (real) king size beds with plenty of pillows, large bathrooms, tall showers with good water pressure, hotel style amentities, AND all the benefits of a simple kitchen/living room/washer dryer set up. Location is perfectly central. Quiet for sleeping but walkable to many sights/restaurants/bakeries etc. Loved the extensive book of recommendations and information. Spend a week pretending you live – luxuriously – in Paris! Can suggest this rental without hesitation.
12/2019
The apartment was perfect for the four of us. The bedrooms and bathrooms are large and comfortable. The neighborhood is quiet, which we appreciated. There are good restaurants and a great bakery nearby! Check-in was simple. The apartment was very clean. We enjoyed our stay!
12/2019
This lovely apartment is comfortable and convenient: a joy to wake up in and a delight to return to after a day of Paris activity. The bathrooms are exceptionally well-planned, with great showers and shelves for all your toiletries, towel bars to warm and dry your towels, and plenty of space for getting ready in the morning. Staying on Ile St. Louis is quiet and offers beautiful views down the quai every day when you're out and about. Being close to the #1 Metro line was very helpful during the strike! Thank you, PVA staff, for your kindness and making everything work for us.
12/2019
Why would you stay anywhere else in Paris? This elegant and comfortable apartment is perfectly located: Notre Dame is a few minutes walk away, as are several Metro stops, the Marais, Saint Germain. The Ile itself has everything you need: multiple restaurants, a couple of grocery stores, a couple of bakeries, wine stores, cheese shops, and other general merchandise stores. The people we met were all friendly and the Ile had a small-town feel in the very heart of Paris. The service provided by Paris Vacation Apartments was great – we took advantage of the limo service they arranged (highly recommended) and were allowed to store our luggage at the apartment early, which was a great convenience. We were shown all the details of the flat, including the much-appreciated washer and dryer and they checked in on us via email a couple days later to see how things were going. This remarkable apartment contributed greatly to our enjoyment of Paris – highly recommended (5 stars).
12/2019
We loved the apartment at 11 Quai de Bourbon! spacious, quiet, comfortable, and filled with conveniences! I highly recommend it for a family or two couples. We will definitely want to stay there when we return.
10/2019
For the second time, my wife and I spent two weeks in this lovely apartment on the island of Ile Saint Louis in the middle of the river Seine. This time our favorite Parisian apartment was the perfect romantic backdrop to our 25th wedding anniversary. It was a beautiful, restful place to use as a base for our explorations of the city, and the PVA staff were friendly, helpful and attentive. The beds were comfortable, the furniture and decor enchanting, the kitchen met the few demands we put on it, and the shower was amazing. Having a washer and dryer was handy. The ceilings are stunningly high, creating a sense of great space, with beautiful details. The location put all of central Paris within walking (or Metro-ing) distance. We will stay here again the next time we're in Paris.
10/2019
We had a fabulous time staying at this apartment. It is conveniently located to walk around the city. We were two couples and it had enough privacy by having bedrooms at either end of the apartment. While only one bathroom is en-suite the other is conveniently located next to the other bedroom so it wasn't a problem. The apartment has a dishwasher as well as a washer/dryer which was much appreciated for cleaning some clothes before travelling on in France. Louis was there to great us on arrival and provided a bottle of wine, fresh flowers and croissants which was a nice touch. Communication was prompt and efficient. Overall a very nice spot for your visit in Paris. And they had a Nespresso machine, which made the start of each day a pleasure !!
09/2019
This is a splendid apartment in a terrific location. Two large bedrooms and a lovely living space gave us lots of room, and the bathrooms and toiletries were excellent (including very good showers). My husband cooked several meals in the kitchen which was set up well. In terms of location, it's brilliant – right on the Seine, on delightful Ile Saint Louis. It's only a few minutes walk to the great cafes and shops in Saint Paul in the Marais, similarly close to the Latin Quarter, and only 25 mins walk from the amazing Jardin du Luxembourg. And several metro lines are very close by, which is extremely convenient. We had a wonderful stay here. And thank you to Carina and Pierre for the warm welcome and the responsive communications during our visit.
08/2019
This apartment is perfectly placed for all the sights in Paris, yet a quiet haven. It is very comfortable and well equipped and the team responds quickly to all enquiries. I would definitely rent here again
08/2019
Thank you for a wonderful stay! The apartment was very spacious and comfortable for 4 adults. Quiet location close to everything.. Affordable restaurants nearby. Fabulous shower! Everything we could have wanted was there. Next time I want to stay for a month!
08/2019
We loved the location. The communication and meeting for check in and out with Fred were very smooth and he was very accommodating of our schedule. Nice welcome and thorough introduction to the apartment. The apartment itself is very nice – particularly the bedrooms and large bathrooms. The furniture in the living room and chairs at dining table look nice but are not really very comfortable.
07/2019
A gorgeous apartment, steeped in history, in the centre of Paris.
06/2019
This was our fourth apartment rented with Paris Vacation Apartments and we have never been disappointed. We loved the location of this apartment. It is large with beautiful, large arched windows overlooking Palais-Royal gardens. Everything you need, food, wine, restaurants, cafes and more are close by. A wonderful location to walk anywhere from. We have always been met by friendly greeters and if we need anything, contacting someone for help is easy. We highly recommend PVA and this apartment.
05/2019
This is the second time we have rented an apartment from Paris Vacation Apartments, and both times we have been very happy. And this time we especially loved the location. It was perfect for us. Hope to be back again next year.
05/2019
We spent a fantastic week in Paris with this apartment as our headquarters. At the beginning of the trip, Fanny met us at the apartment, explained all the little things that are slightly different (like the washer and dryer) and told us about the neighborhood. She insisted we call her if we had any questions or concerns (we didn't). At the end of the trip, she arranged for a taxi to pick us up at 4:30 am for our early flight home. The apartment itself was bright, airy and huge. The bedrooms and bathrooms were big and beautifully appointed. The kitchen was small but very efficiently laid out. Everything was spotless when we This apartment is close to everything. Walk 5-10 minutes north and you're in the middle of the Marais. Or go 10 minutes south and west and you're in the Latin Quarter. The Pont Marie Metro stop is a quick walk We would happily stay here on our next visit to Paris.
04/2019
This was a wonderful apartment in a great location. Large, bright bedrooms, plenty of storage space in the bedrooms and bathrooms, and everything that is needed in the kitchen. Pierre-Louis greeted us and showed us how everything worked in the apartment. This is our fourth apartment with PVA and each one is wonderful. This one is different in being very old and rustic in its look. You step outside the front door and you are on the Seine! Please note that as an older building, it is not soundproofed and you will hear sounds from neighbors in the building. That would not prevent us from staying here again.
04/2019
This apartment is well located in the heart of Paris, close to several Metro and RER lines, allowing for easy access to the many areas of the city. It is impeccably clean and has all the amenities anyone may need. Just overall a great place to call home for the time you spend in Paris.
04/2019
Outstanding location. The apartment had everything we needed.
03/2019
Alexandre was a wonderful host. We had a great time in his apartment, everything was well thought of -clean, tasteful. He was attentive, present, overall a outstanding experience. We were in good hands!
03/2019
El departamento es perfecto y tal cual está descripto … tiene una muy buena ubicación y está rodeado de muy lindos mercados , panaderías fruterías etc etc que hacen una estadía típicamente francesa … nos vemos pronto por Paris nuevamente
02/2019
Such a great apartment! You'll love it and the host gets back to you quickly and communicates well before and throughout the stay. My husband and I were there with another couple and it was the perfect space. We were there in the winter and because it's an old Building it takes a little bit of time for the rooms to warm up but once they do it was perfect the rest of our stay. There are a few basic spices in the kitchen so if you like to cook you might bring a few others. The amenities are lovely and the attention to detail is really first class. The area is really great because you're on a small island so you feel like a bit of a local and you're close to everything you want to walk to. There's a cheese shop, a butcher, a florist, a wine store right with in walking distance. And lots of great restaurants too. We would definitely recommend this apartment and would stay in others by the same host.
02/2019
It was such a delight to stay in this beautiful and spotlessly clean apartment. The location on Ile Saint-Louis is wonderfully central and the island has everything you need. The whole service including communication from Alexander and her team was exceptional and I would highly recommend to others. I would definitely stay again.
01/2019
The apartment is lovely and the hosts are incredibly accommodating. I have nothing but great things to say about our experience. The location is perfect — a short walk from the Marais, Notre Dame, the Hotel de Ville, very close to multiple metro stops, and right on the Seine. The bedrooms were beautiful and the king beds made it easy for us as a group of friends traveling together. The two bathrooms were also great — totally modern amenities. The team that welcomed us were all extremely helpful and responsive. The building is charming and emanates a sense of history through every detail including the beautiful wooden entryway and staircase. And being on the first floor (French style) we only had to carry our bags up one flight of stairs which made things even easier. Plus many surprising details like the plaque that let us know that Camille Claudel lived just a few doors down. I would highly recommend!
01/2019
This is a lovely flat right in the heart of Paris. Notre Dame, the Latin Quarter, the Marais, and Saint Germain are all within a short walk, and there are a few metro lines close by as well. The communication throughout the process was always prompt and helpful. Check in and check out were easy. The flat was cosy but had plenty of room for 3 of us. Be aware that only one of the two bathrooms is en suite. The other is located directly off the living room area outside the bedroom, so let's just say you need to be comfortable with being near your flatmates' bathroom habits. The flat was stocked with the essentials: linens, towels, soap, shampoo (L'Occitane, so quite nice), some coffee, dishes, cookware, glassware. A nice touch was the fresh flowers and bottle of wine upon arrival. All in all, absolutely no hesitation to recommend this flat. The location was unbelievable. Everywhere we went, when people asked where we were staying and we said on the Ile Saint Louis, you could tell how impressed they were. Thanks so much for the wonderful stay
08/2018
This is a beautiful light filled apartment conveniently located on a quiet part of Île Saint-Louis facing the Right Bank. The dishwasher, washer and dryer are easy to operate and the air conditioning is excellent. Great beds, linens, and many other amenities. It is one floor above street level and very quiet. We loved our stay and the hosts were excellent. Many thanks to Carla for meeting us. The flowers, coffee supplies, plenty of toilet tissue and detergent were little things that were very much appreciated and made our stay care free. We really had a wonderful time and we will be back! I had a hard time getting the water hot in the en suite shower. My brother in law was able to adjust it but you might want to have someone look at it. Again, thank you for a great week!
07/2018
My daughter and I have visited Paris several times but this was the first time to stay in an apartment. So much more comfortable than an hotel. We definitely felt like Parisians rather than tourists. After staying in an apartment I don't think we could go back to staying at a hotel. I would highly recommend PVA. Their website is very user friendly, communication was very good throughout the entire process. We were met at the apartment and provided all information needed regarding the apartment and how to reach on PVA point of contact while we were in Paris. The apartment was exactly as described on the listing and was perfect. The apartment was comfortably furnished, spacious, quiet and Ile Saint Louis is a wonderful location. I wouldn't hesitate to stay in this apartment again. Flowers, a bottle of wine and croissants were a nice welcoming touch. I will definitely use PVA again for our next visit to Paris. Would like to thank Daria for meeting us at the apartment. My daughter and I enjoyed the apartment very much. Very impressed with PVA. Will definitely use PVA for our next visit to Paris
05/2018
What a wonderful experience. Apartment is unbelievably central to everything. Clean and every amenity one needs. Comfortable and spacious. Highly recommend staying here to feel like a true local.
05/2018
Simply amazing!! I was ready to write this review the moment we opened the door to the building, the courtyard or the door to the apartment-take your pick!! This was a last minute trip to Paris for our kids spring break and the apartment made it a memorable visit for all of us. You know what they say…..location, location, location. The apartment and its location is an oasis to a busy Paris-elegant, large and safe . My wife and I plan to come back Paris walk the streets, discover new restaurants, drink lots of wine and will definitely stay here again . Fred thank you for all of your help!!! The apartment was a dream come true!!!
04/2018
We spent a week in this lovely apartment. The location is fantastic, (the walk through a charming courtyard to arrive at the apartment gives a feeling of privacy) and close to multiple Metro stations, restaurants and local shops, boulangerie, Notre Dame and other sites. It is pristine and provides every amenity you need including washer/dryer, dishwasher, microwave, coffee maker and many more. The linens and toiletries provided are very high quality. The Airbnb team quickly responded to any questions we had and was helpful in arranging airport transportation. Excellent, personal welcome to the apartment and a binder full of very helpful local information. The fresh flowers, croissants and a delicious bottle of wine upon arrival were above and beyond a traditional greeting. Fantastic stay in every way and highly recommended
03/2018
"Daria was communicating with me multiple times prior to our arrival
08/2017
We loved this apartment, in a charming building with lots of character. The location is perfect, in the center of Paris, walking distance to everything, and the neighborhood has lots to offer! Will definitely stay here again.
08/2017
Daria and the team were simply amazing. From arrival to departure, we were impressed with their professionalism and for taking everything into consideration. We were greeted with beautiful fresh flowers, wine, and croissants that added a very thoughtful touch topped off with an incredible apartment with all amenities that you could think of, thanks again!
05/2017
Stunning and spacious apartment on a most charming street and incredible neighborhood. I couldn't ask for anything more. If you're looking to stay in a central location, away from noisy crowds and traffic, this is the place for you. Ile Saint Louis is a very special neighborhood in the middle of Paris. Amazing restaurants and shops right around the corner and all the best parts of Paris only a short walk or metro ride away. Can't believe how lucky I was to find this wonderful not-so-little gem in my favorite city
03/2017
« Magic place, scenic,clean,comfortable and beautifully placed.Communication and support from Daria excellent.Would highly recommend this place. wonderful stay, organization and support superb, communication and friendly assistance very much appreciated .Would absolutely recommend to others and stay again.Thankyou»
01/2017
Magic place, scenic,clean,comfortable and beautifully placed.Communication and support from Daria excellent.Would highly recommend this place.
01/2017
The apartment is lovely and well maintained – perfect for two couples. Everything was in excellent condition and good working order. The location on the Ile St. Louis is superb. The service provided by PVA both prior to and during our visit was excellent – very attentive and responsive. Our representative brought us croissants and flowers upon our arrival and followed up during our stay to be sure we were enjoying the apartment and to see if we needed anything. She arranged our return airport transportation which worked very well. We will work always work with PVA if we return to Paris!
09/2016
"Daria was communicating with me multiple times prior to our arrival
08/2016
"The apartment was exactly as represented in the VRBO web site (or maybe better!).  Alexandre Mony's staff met us at the apartment at the appointed time.  She was very good at going over everything we needed to know about our ""Paris home for a week"".  It was extremely well appointed with very large bedrooms (with comfortable beds) and beautifully up-scale bathrooms with fantastic showers.  The kitchen, although small, had everything we needed.  We even had a full sized washer and dryer.  Be aware though that you need to be able to navigate stairs.  The apartment is on the second floor and there is no elevator.  That was certainly no problem for us.  The apartment location was perfect – central to many attractions but very quiet (windows looked into the inner courtyard).  We walked almost everywhere.  We did use the subway a little bit.  The nearest stop was just outside our building door and across the bridge.  We found our stay on Ile Saint Louis most enjoyable.  We woul
04/2013
We could not believe our good fortune to find this apartment for our first visit to Paris. It was gorgeous, just as it looked in the pictures on the website. The location was excellent, and we enjoyed our little island very much. We had an easy walk to lots of boutiques, bakeries, cafes and restaurants as well as to many tourist attractions. Notre Dame was practically in our backyard, and we also walked to the Louvre, the Latin Quarter, St Germain de Pres, Luxembourg Gardens. We also were very close to a metro stop for other places further away.  We felt that for the location, the size, and the amenities (AC, washer/dryer, 2 bathrooms, kitchen) this was an amazing value! We could highly recommend the apartment and dream about using it again in the future!
02/2013
Our family of four loved the apartment on Ile St. Louis.   Pierre met us with a beautiful bouquet of flowers in hand and thoroughly showed us around the flat. The croissants he brought were also wonderful. The apartment itself was perfect. We have teen-age daughters and it was so nice to have 2 full bathrooms. The island is quiet, but still walking distance to many sights, lovely restaurants, and shops. Everything was clean and worked well. The beds were very comfortable and the neighbors were quiet. We would rent this apartment again!
07/2012
"I stayed at the apartment on the Ille Saint Louis with my husband and two teenage children in June/ July 2012. I had been liaising with the team at Paris Vacation Apartments for 12 months prior to our trip and found their service to be courteous, prompt and relaible. This service was further experienced on our arrival in Paris where we were met by Pierre Louis and presented with coffee, pastries, wine and flowers. We were oriented to the apartment and to the city and Pierre Louis provided us with contact details should we require assistance during our stay. The apartment was just as the photographs portrayed
06/2012
Perfect location, perfect ammenities, True Paris experience. Can't wait to go back.
04/2012
We had a wonderful time staying here in January. From the greeting by Dominique at the apartment in the evening everything was done to make us comfortable. The floor plan is convenient with the bedrooms off each end of the open common space. Everything is modern and well designed, We loved the little dishwasher. Not only is there WiFi, but a computer for guest use. It is on Isle St. Louie, a quiet part of Paris. Within a block are all of the things you need restaurants, shops, new stands and a wonderful grocery. A quick walk off the island leads to the Maris or St. Germain or Notre Dame as well as the underground. Some bus lines cross the island. The apartment was well presented with everything we could possibly need, very clean and in a great location. It accommodated a family of 5 very comfortably. There was everything we needed and we could not believe how spacious it was and it helped to make our stay in Paris perfect. The meet and greet staff were very helpful, even org
01/2012
Our experience with the apartment and with the company Paris Apartments 2 Rent was excellent. From the first contact with the company months before our trip, Alex, Clara and Karina could not have been more helpful. We were showered with useful information about the apartment, about Ile St Louis and Paris in general. The helpful staff was happy to recommend a half dozen restaurants and ultimately made dinner reservations for us. Our flight to Paris was delayed 14 hours and we arrived at the apartment at 0300. Our suitcases were on the sidewalk and we had a single phone number. No problem: In 15 minutes a fully awake and charming Pierre Louis appeared, a bouquet of flowers in hand, to open up the door. A bottle of champagne was on the table. He welcomed us completely and competently briefed us on the entire apartment. The two-bedroom apartment itself was comfortable for a family of four. The living room had two couches and track lighting. Bathrooms and a small kitchen we re modern and clean. Radiators in all the rooms kept us comfortably warm. We appreciated the laptop for internet connectivity and the cable television for news programs. A small washer and dryer hidden in a cabinet was a welcome convenience. A universal electric plug adaptor and a small 110/220v transformer were provided. The apartment itself was quiet and private, with windows looking out onto an interior courtyard. We saw only one resident of the building and heard no one above or below our second-floor apartment (this may have been a function of the Christmas holidays.) Security note: The multiple-bolt, armored apartment door and advanced cruciform key went a long way to making us feel safe leaving valuables in the apartment when we were out. The apartment was equipped with a complete collection of guide books, restaurant guides and other tourist information that was extremely helpful. The company also has compiled an information binder with specific information about nearby grocery stores, pharmacies, met
12/2011
Outstanding ($3000A is a lot of money but compared to a hotel where a family needs 2 rooms this provides a level of space and comfort that can't be beaten) Best Best We had previously stayed in a lovely apartment on Place des Vosges, also arranged through PVAbut on this occasion it was unavailable.  So we were recommended the apartment on Ile St Louis.  To say we were happy with this apartment is an understatement!  We loved this apartment, it was perfect for our family (2 adults/2 kids 12 and 14).  The location was really great, central and convenient to everything we love in Paris.  The apartment was beautifully renovated, spacious, bright and warm.  The bathrooms and bedrooms were huge and luxurious and it had all the mod cons like washer/dryer, satellite TV, laptop and wifi.  From the minute we arrived, to be greeted by Fred, until we left a week later, farewelled by Clara – we were extremely comfortable and happy. Loved it !
12/2011
Wonderful experience.  Apartment was everything I had hoped it would be.  Charming courtyard gave a true sense of security and more quiet than I expected from a city apartment.  Amenities like washer and dryer and dishwasher were handy.  Apartment was well stocked with necessities like washing powder.  The staff was friendly and always available (but not intrusive).  They were prompt and more than helpful — far exceding my expectations.  Location is amazing.  Heart of Paris.  Fantastic local restaurants and bakeries where we felt like we were at home — truly friendly people.  Internet worked well.  Telephone included free calls to land lines in the US.  What a great additional benefit.  Linens were nice.  Apartment is beautiful.  As a family of 4, we were perfectly comfortable and at home.  I would not hesitate to stay with them again.
11/2011
The apartment was exactly as described and depicted in the photos.  It was very spacious and clean with all the mod cons of home.  It was very quiet & provided a pleasant retreat after long days exploring & sightseeing in Paris.  The staff were very helpful from the time of booking right up to our departure day.  I would use Paris Vacation Apartments again, without a doubt.
11/2011
Best We are regular visitors to Paris but this is the first time we rented from this company.  The apartment was in pristine condition and beautifully decorated  and the location on the Ile St. Louis is central to everything.  It was spacious and had all the appliances and conveniences we needed.  We enjoyed the flat screen television and having the computer to look up websites and check email.  The best part, however, was the service provided by the staff.  Many apartment rentals do not provide such close contact and helpful people.
11/2011
Our party of six thoroughly enjoyed our weeklong stay at 11 Quai Bourbon.  The fresh flowers and croissants that greeted us, along with the representative from PVA, were by far the most professional welcome we have received throughout our travels.  Our numerous trips to Europe have included extended stays in apartments/villas as they provide more flexibility and comfort…and more of an "actual living experience" in that city.  On this particular trip, my elderly parents were with us and the location could not have been better.  Walking throughout Paris and visiting all the sites with my 88-year old father…location was very important.  You are close to the metro, easy access for taxis, and most of the major sites are within walking distance.  We would definitely rent from Paris Vacation Apartments again…the apartment was spotless and they offered many amenities and personal assistance to make our stay a wonderful vacation.  We will definitely use PVA to book our ne
11/2011
The apartment was exactly as it looked on the website – gorgeous & really comfortable to stay in. Staying in such a convenient  lovely location really made our time in Paris special & helped us feel more like a local than a tourist. We shopped for food locally which was all fantastic – cheese, bread, meat, fruit & vegetables –all beautiful shops & great quality. Ile Saint Louis also has great art galleries, gift shops & restaurants as well – a fabulous location. We were met by a lovely fellow – Pierre I think (?), who was waiting for us even though we had arrived very early in the morning. He was very helpful & made us feel really welcome. A great way to visit Paris.
10/2011
My husband and I stayed in this apartment with our two adult daughters.  We found it to be a perfect size for 4 adults and both bedrooms were well furnished with comfortable mattresses and nice linens.  The apartment faces a courtyard so was very quiet.  The bathrooms were large and were supplied with lots of good quality towels and bathrobes.  The washer and dryer were separate and in a common area so all could access them easily.  The floor plan was open with very high ceilings and was quite comfortable and tastefully decorated.  We appreciated the use of a laptop and free wifi and would definitely stay here again. The service was excellent both checking in and out.  We had no reason to contact the staff during our stay.All of us would rate our stay a 10 for service, value, and attractiveness. 
09/2011
"This apartment is just as it is advertised. It was impeccably clean and spacious. We traveled with 2 families and the separate bedrooms and bathrooms made this so easy. We were greeted by a lovely young lady with fresh croissants and wine. We took a taxi from the airport and it was incredibly easy.   We loved the wireless internet service, the lap top for our use and the free phone calls to the United States and the air conditioning! The location of this apartment is spectacular, the Metro, restaurants, shopping, Notre Dame are a short walk and it was fun to see the impressed expressions of Parisians when we responded ""We are staying at Ile Saint-Louis"". We also used the tour service suggested, Ciao Bella Tours. We booked a day long excursion to the Champagne region, this was amazing! Gonzague Descamps picked us up in the morning with a Mercedes van and arranged private tastings at 3 locations, our lunch and some site seeing. Very impressive. We will rent an apartment f
08/2011
We absolutely loved the apartment, it was spacious and bright and comfortable.  We loved the fact that the people who we rented from met us when we got there.  They explained everything to us about the apartment.  We loved the location because it was close to a metro station, and lots of wonderful places to walk to , to shop , eat .  I would absolutely rent from this agency again, in fact, I will only call them when I go back to Paris, as we were extremely pleased.
04/2011
We have traveled extensively and stayed in exquisite accomodations.  This was our second experience staying in an apartment rental (the first being 10 years ago) and it could not have been more elegant and comfortable!  The renovations were bright and modern,  and both bedrooms and baths were spacious and elegant.  The kitchen had everything one might need for everyday living and there was plenty of seating in the dining area and living room.  Location was an absolute 10 since we could roll out of our apartment, and be down the street from Notre Dame and numerous restaurants, shops and museums.   We had only one minor problem and that was with the drain in the master shower.  It didn't work well and we should have contacted pva but managed despite it.  Five people lived extremely well in this very airy and pleasant space and we would use your service again, and this apartment would definitely be on the top of the list.  Thank you.
03/2011
The apartment and service completely exceeded our expectations. Emily greeted us with warm croissants, flowers,and wine. But more importantly she spent a great deal of time sharing her knowledge of Paris with us…..especially great restaurant recommendations. The apartment was immaculate, every appliance worked perfectly. There was even soap for the washing machine! It was so perfect that we travel to Paris often and will never stay at a hotel again. We hope to try another PVA apartment next year simply to try out a different location…just for fun.
01/2011
Best The apartment was beyond our expectations. We were late arriving on the Eurostar due to the snow, but there was no problem, and we were met at the apartment by a very charming helpful young man (whose name I have unfortunately forgotten). He carried our bags up and showed us around, and had flowers and croissants and wine waiting for us. What a wonderful introduction to one of our favourite cities for our two daughters! We were well supplied with local information and after 1 week felt almost like locals ourselves. It was a lovely quiet location a couple of minutes walk to the Metro and very central. There were plenty of shops and restaurants, and all of the locals kindly put up with my poor command of the French language. And it was wonderful to have a phone number to call in case of difficulties, and when we did call to be responded to with no difficulty. It was the best apartment that we stayed in over our 6 week holiday. We have told all our friends.S
12/2010
Best   : . We spent a great week in your apartment on the Ile Saint Louis.  The location was perfect.  The apartment was extremely comfortable with modern updates.  It had everything we needed.  Our experience was outstanding.  Your staff, especially our contact, Karina, was very helpful in making our stay wonderful.  They responded immediately to any question or request.  Thank you.  We will definitely contact you when we travel to Europe again.  I hope that you consider expanding to other cities.
10/2010
"Best Comme un parisien!  That's exactly how I felt while staying on Ile St. Louis.  The apartment exceeded expectations: fabulous bathrooms, well-appointed, all the modern conveniences including wifi, air-conditioning, washer dryer.  Emily was welcoming and helpful.  Location was brilliant.  We walked nearly everywhere and always returned to our ""sanctuary"" in the late afternoon to recover from a busy day.  Staying on Ile St Louis was perfect: made nearly everything we wanted to do easily accessible.  My son wanted to stay another week!  and he is normally ready to go home after 5 days. I would definte rent this apartment again and work with Alexandre and team again.  They made the entire process so easy and stress-free, leaving me to simply enjoy. Leslie Bonner, Merced, California Dates: September 17-30.2010.This is the second apartment we have rented from Paris Vacation Apartments. We loved this apartment's location on the Ile St. Louis. The island has everything ries. restaurants, boutiques, wine, cheese and pate shops. We ate at several of the restaurants and enjoyed them very much. Although the island is known for its excellent ice cream, there is a gelato shop, Amarino, which was fantastic. We went there many times. The apartment also had everything. I must admit we did no cooking although the kitchen was completely equipped. The apartment was spacious and well lite. Although we had neighbors all around us they were very quiet and there was no street noise. The bathrooms were newly done. I loved the shower head fixture and the heated towel racks. We appreciated having the free Internet and the flat screen TV for time when we were resting between outings. There was plenty of closet space and the beds were comfortable (my husband liked the extra pillows). Because there is a washer and dryer in the apartment we were able to do our laundry there which was wonderful. Since this apartment has two bedrooms and two baths it was ideal for our small group of two couples. We
08/2010
Best We rented the apartment on Ile St Louis fo r the first week in August. It was absolutely wonderful from start to finish. The apartment was great and well stocked. The area itself is perfect.within easy walking distance of any place you want to go. I would give everything a 10 and I would give Isis a 10+. She went above and beyond the call of duty and did everything she could to make our stay perfect. She is truly a gem. I think what impressed us the most was that everything was as pictured – there were no surprises. I would not hesitate to recommend this agency to anyone so you may certainly use us as a reference.
07/2010
"Best he best of 2 worlds!!  A modern, renovated apartment with conveniences in a historic neighborhood.  Spacious bedrooms, attractive furnishings, useful appliances.  Isis and Karina were attentive and helpful throughout our stay, not only at check-in and check-out.  I have already recommended this apartment and rental agency to others and I would not hesitate to contact them again in the future. It was such a lovely location
07/2010
See less reviews
en