INVALIDES / SAINT-GERMAIN LUXUEUX DEUX CHAMBRES
INVALIDES / SAINT-GERMAIN LUXUEUX
DEUX CHAMBRES
Description
Veuillez noter que tous nos appartements ont un numéro d'enregistrement de la ville de Paris. Il peut vous être envoyé sur demande. 
Avis important
Le gouvernement français a officiellement annoncé qu'il interdirait tous les systèmes de climatisation fonctionnant à l'eau d'ici au 1er octobre 2024 car il s'agit évidemment d'un énorme gaspillage d'eau et nous devons tous agir sur ce problème environnemental du mieux que nous pouvons.
Par conséquent, comme la quasi-totalité de nos installations sont concernées par cette nouvelle loi, nous arrêterons l'utilisation de ces unités (à ce jour, ce sont les seuls systèmes que nous sommes en mesure d'installer dans les anciens immeubles parisiens) à la date légale. En ce qui concerne le confort de nos clients, nous fournirons des climatiseurs mobiles portables, des ventilateurs ou des refroidisseurs d'air en fonction des configurations de nos appartements.
TRANQUILLITÉ ET ÉLÉGANCE SUR L'ESPLANADE DES INVALIDES (95 m² – 1023 sq ft)
Un appartement calme et élégant dans cet immeuble du début du XXème siècle qui donne sur l'Esplanade des Invalides. Une jolie vue sur la Tour Eiffel au coin de la rue Saint Dominique vous rappellera que vous êtes à quelques pas seulement de la Dame de Fer, mais aussi à quelques minutes du cœur de Saint-Germain-des-Prés. Vous rejoindrez la fameuse rue Cler (piétonne) et son marché quotidien (commerces de bouche, restaurant, terrasses) en 5 minutes. Vous vous trouverez à quelques pas du Musée d'Orsay, du Grand Palais et de la place de la Concorde.
Cet appartement est situé entre le l'hôtel des Invalides et le pont Alexandre III dans un immeuble calme et élégant qui vous permettra de profiter d'intimité et de calme tout en étant au cœur de Paris. L'appartement donne sur une cour et dispose de deux chambres avec lits king-size séparables, de deux salles de bains, une avec douche et une avec baignoire et un WC séparé. L'appartement est parfait pour une famille ou des amis qui veulent vivre une belle expérience parisienne et passer un séjour serein fait de longues visites la journée et de délicieux moments de repos dans cette alcôve de bien-être.
Photos
Array
(
    [title] => Esplanade at Invalides
    [caption] => 
    [url] => https://www.parisvacationapartments.com/wp-content/uploads/2017/03/01-The-Esplanade-at-Invalides.jpg
    [alt] => Esplanade at Invalides
)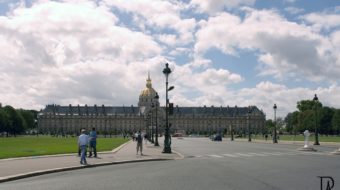 Array
(
    [title] => View of the building
    [caption] => 
    [url] => https://www.parisvacationapartments.com/wp-content/uploads/2017/03/View-of-the-building.jpg
    [alt] => View of the building
)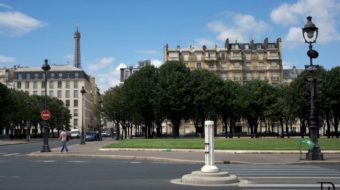 Array
(
    [title] => Entrance of the apartment
    [caption] => 
    [url] => https://www.parisvacationapartments.com/wp-content/uploads/2017/03/fgu4533.jpg
    [alt] => Entrance of the apartment
)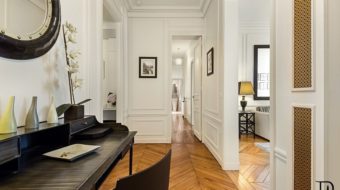 Array
(
    [title] => Living room view one
    [caption] => 
    [url] => https://www.parisvacationapartments.com/wp-content/uploads/2017/03/fgu4629.jpg
    [alt] => Living room view one
)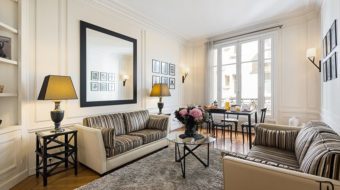 Array
(
    [title] => Living room view two
    [caption] => 
    [url] => https://www.parisvacationapartments.com/wp-content/uploads/2017/03/fgu4650.jpg
    [alt] => Living room view two
)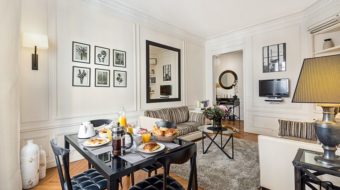 Array
(
    [title] => Living room view three
    [caption] => 
    [url] => https://www.parisvacationapartments.com/wp-content/uploads/2017/03/fgu4638.jpg
    [alt] => Living room view three
)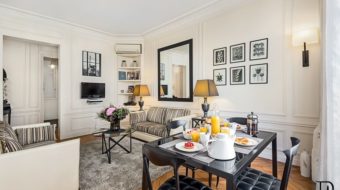 Array
(
    [title] => Bedroom one view one
    [caption] => 
    [url] => https://www.parisvacationapartments.com/wp-content/uploads/2017/03/fgu4529.jpg
    [alt] => Bedroom one view one
)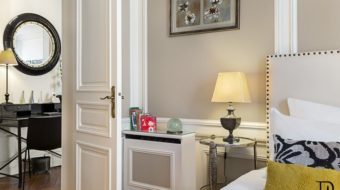 Array
(
    [title] => Bedroom one view two
    [caption] => 
    [url] => https://www.parisvacationapartments.com/wp-content/uploads/2017/03/fgu4502.jpg
    [alt] => Bedroom one view two
)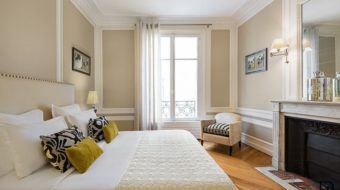 Array
(
    [title] => Bedroom one view three
    [caption] => 
    [url] => https://www.parisvacationapartments.com/wp-content/uploads/2017/03/fgu4504.jpg
    [alt] => Bedroom one view three
)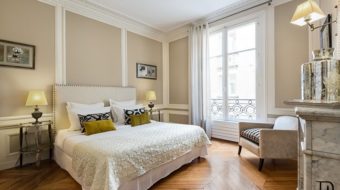 Array
(
    [title] => Bedroom two view one
    [caption] => 
    [url] => https://www.parisvacationapartments.com/wp-content/uploads/2017/03/fgu4495.jpg
    [alt] => Bedroom two view one
)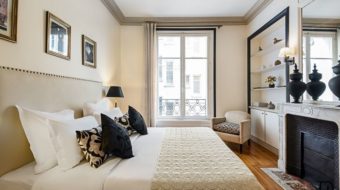 Array
(
    [title] => Bedroom two view two
    [caption] => 
    [url] => https://www.parisvacationapartments.com/wp-content/uploads/2017/03/fgu4482.jpg
    [alt] => Bedroom two view two
)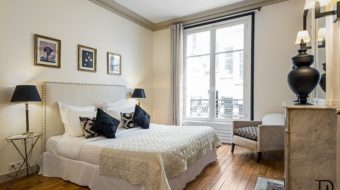 Array
(
    [title] => Bedroom two view three
    [caption] => 
    [url] => https://www.parisvacationapartments.com/wp-content/uploads/2017/03/fgu4484.jpg
    [alt] => Bedroom two view three
)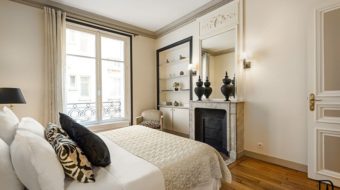 Array
(
    [title] => Bathroom one view one
    [caption] => 
    [url] => https://www.parisvacationapartments.com/wp-content/uploads/2017/03/fgu4580.jpg
    [alt] => Bathroom one view one
)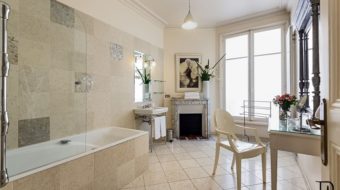 Array
(
    [title] => Bathroom one view two
    [caption] => 
    [url] => https://www.parisvacationapartments.com/wp-content/uploads/2017/03/fgu4610.jpg
    [alt] => Bathroom one view two
)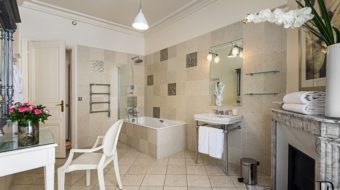 Array
(
    [title] => Bathroom one view three
    [caption] => 
    [url] => https://www.parisvacationapartments.com/wp-content/uploads/2017/03/fgu4598.jpg
    [alt] => Bathroom one view three
)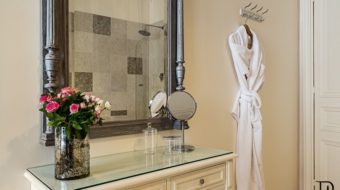 Array
(
    [title] => Bathroom two
    [caption] => 
    [url] => https://www.parisvacationapartments.com/wp-content/uploads/2017/03/fgu4573.jpg
    [alt] => Bathroom two
)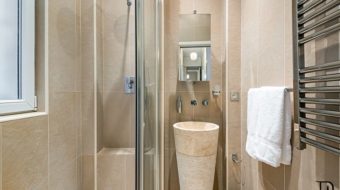 Array
(
    [title] => Kitchen view one
    [caption] => 
    [url] => https://www.parisvacationapartments.com/wp-content/uploads/2017/03/fgu4545.jpg
    [alt] => Kitchen view one
)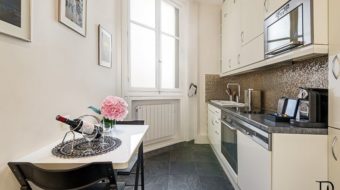 Array
(
    [title] => Kitchen view two
    [caption] => 
    [url] => https://www.parisvacationapartments.com/wp-content/uploads/2017/03/fgu4560.jpg
    [alt] => Kitchen view two
)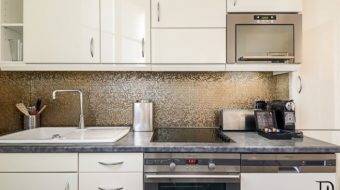 Accomodation
American shower
Bathtub with Shower
King size beds
Sofas
Twin beds on demand
Amenities
Bathrobes
Bottle of water
Coffee for the coffee press
Dish washer tabs
French wine upon arrival
Fresh cut flowers
Laundry detergent
Nespresso pod
Trash bags
Set of Occitane toiletries
Set of towels
Set of sheets
Softener
Kitchen roll
Sugar
Tea
Umbrellas
Appliance
Air conditioning
Bose Bluetooth Speaker
Burners
Cable TV (CNN/BBC)
Central Heating
Coffee press
Coffee maker
Dishes & Cutlery
Dishwasher
Drying rack
Dryer
Free calls to French cells
Free calls to land lines
Free wifi
Freezer
Hair dryer
High-speed internet
Iron & ironing board
Microwave
Nespresso Machine
Oven
Refrigerator
Toaster
Washing machine
Pricing
Du 01 mars au 07 novembre
3130 € / semaine
Du 08 janvier au 29 février
2650 € / semaine
Du 8 novembre au 17 décembre
2650 € / semaine
Du 18 décembre au 7 janvier
3340 € / semaine
Tarif basé sur une occupation de 4 personnes. 250 euros par semaine par personne pour les personnes supplémentaires.
Pour la fashion week, prix sur demande.
Location
Invalides or La Tour Maubourg
28 - La Tour Maubourg / Saint-Dominique
Personnalisez votre séjour
Nous serions heureux de vous proposer certains de nos services supplémentaires. Si vous êtes intéressé, veuillez nous le faire savoir et nous vous enverrons un devis par courrier électronique.
See more reviews
This apartment was truly like living like a Parisian. This apt is over 100 years old and had the most amazing detail. The high ceilings, beautifully designed herringbone hardwood floors, crown molding, wainscoting all made this feel like up an upscale vacation spot. The only thing I would say is we traveled with our three young children so we have a little different perspective for those that want to travel to Paris with young kids. The hardwood floors are creaky so we were constantly telling the kids to stop running or to walk quietly. They had to be careful not to be too loud as well. I mention this just in case you have loud kids and you don't want to be paranoid about your being so loud your neighbors can hear you. Nobody ever said anything and honestly, I don't think we saw anyone at all the whole time except Stephan when we checked in! Another great aspect with children was having the double locked entrances. This made us feel very safe. We loved the old elevator. The kids thought it was so cool. No view from the windows except the concrete courtyard which of course is great at night because you didn't hear the noise from the street. Another great aspect, you turn the corner down Rue Saint Dominique and the Eiffel Tower is right there! The location was just perfect! You are right next to everything- Franprix (the grocery) was right there, the pharmacy for Covid tests and health passes was right there, and so many great boulangeries and brasseries. This apartment really put us in the middle of living like a Parisian. We loved it and enjoyed our time in this apartment so much! Highly recommend! One more thing – this company did a great job communicating with us before checking in, during our stay, and checking out. They are so professional and so friendly. They allowed us to put our bags in the apt when we got there so we didn't have to carry them around town until check in. That was a HUGE help! Especially with kids! Thank you to everyone!
01/2022
We've stayed in a lot of Air B&Bs over the years and this one has been the best! The location is unbeatable with tons of restaurants, bakeries, and grocery stores within 5-10 minute walk. The area feels incredibly safe and clean so I never worried about walking by myself. There's a bus stop around the corner that goes straight to the Lourve and the Marias which was so convenient, along with a couple metro stops and RER station within few minutes walk. The Orsay and the Eiffel Tower are walkable by foot but there's a velib bike station near by as well. Going out for dinner at night was so romantic with seeing the Eiffel tower lit up right in front of us. As for the apartment, it is over the top charming. The entry way and courtyard are just so cute (and feel so incredibly safe). You can't hear the city from inside the apartment since it faces a courtyard although if you're a light sleeper, bring earplugs since the floors creak quite a bit (which we thought added to the charm of it all). Having bathrobes was such a sweet touch and felt so cozy to get into after a long day, not to mention the incredible bathtub. Wow! We put on music using their Bluetooth speaker and just soaked away in the hot bath at the end of the day. The shower and toilet are both in separate rooms from the tub which was lovely as well. The apartment is stocked with everything we needed (umbrellas, iron, shampoo/conditioner, etc) and Fred was incredibly thorough and adorably friendly at check in. The rooms are impeccably clean and the decor is stunning. The high ceilings and windows make the space feel even bigger than is already is. My adult daughter took one room and we took the other giving us plenty of space. We didn't cook anything (who comes to Paris to cook? 😉 But the kitchen was stocked with the necessities. The washer and dryer were fantastic for a mid week wash so no need to over pack. All in all, we had an incredible visit to Paris because this flat was perfectly located, filled with everything we needed, and added so much charm and romance to the trip. Thank you for a wonderful stay!
11/2021
Beautifully updated 2-bedroom apartment. In Paris, space is a premium. But here you truly have space where it counts. Lovely living room, bedrooms, large bathroom and seperate shower. And everything decorated with style. We also appreciated out help checking in. Fred was wonderful, even when a light bulb went out!! Thank you. Thank you!
11/2021
Great location. Management met us at the apartment and allowed us to drop off luggage before the cleaning crew arrived.
10/2021
My friend and I were staying in Paris (in a different apartment that was awful) and needed to make an emergency change. This place was miraculously available and within two hours, Clara met us and checked us in. It's gorgeous, perfectly located, quiet, spacious, and fully equipped. The Wifi and AC were excellent. There are two bathrooms (each with a shower and sink) and a single toilet/water closet. The kitchen is lovely with a stacked washer and dryer. The building is very secure. We felt so safe! There's also an elevator. Comfortable beds, tons of room, and even umbrellas provided by the host. Lastly, the communication and customer service was excellent. The company had put together a very helpful binder full of information for guests AND they left us a bottle of wine and some cookies. 10/10 experience. My parents are planning to stay here during their trip next spring and I will book it again.
09/2021
Beautiful apartment, comfortable, quiet. Perfect location, very close to Paris center, shops, groceries, cafés very close by. Property manager was extremely efficient, friendly and professional
06/2021
Ils en auront pour leur argent
02/2021
A very nice and clean place at a very good location but could be a bit noisy due to neighbours in the courtyard. Great communication and quick responding
07/2020
I wish I could give more stars! Pierre saved our trip. We had such an awful experience up until we walked into our new air b n b. Pierre was so thoughtful- he checked us in early at 10 AM with a bag of croissants, a bottle of wine, made us espresso, showed us how everything worked in the apartment- he even offered us local tips in the area. I will most definitely rent from them again every time I return to Paris. Thank you so very much!
03/2020
This is a beautiful, elegant apartment conveniently situated for exploring the central sites of Paris on foot and those farther afield by easily accessible metro. There are many fabulous restaurants nearby. Highlights for us were Cléo and Savarin la Table. There is a small grocery store within a block and more gourmet options in walking distance. The hosts bring some of the touches of a luxury hotel to your apartment stay with a generous supply of luxury bath products, fresh flowers, wine, coffee, and croissants to welcome you. The design elements are elegant and refined. The apartment provides ample space, especially for a Paris apartment. You are protected from city noise with its inner courtyard location. Communication was great. Highly recommend!
02/2020
Fantastic apartment. Check in was simple and helpful. Location is prime. I will definitely stay here again.
02/2020
The apartment is clean, stylish, quiet, and beautifully located. It suited our needs perfectly. Our hosts were very helpful and made everything easy. We would love to stay there again our next trip.
01/2020
We loved staying here for New Years in Paris. The location is convenient to many of the must see attractions, most of them walkable. The space is very comfortable for 4 people. It had every thing we needed for the week, plus some special touches like fresh croissants, fresh flowers, red wine, and champagne for New Years. I would definitely recommend this apartment while visiting Paris.
01/2020
We loved everything about this apartment. From the hosts greeting with fresh flowers, wine and pasties. The location is central to all the sites but removed just enough that you have quiet nights and a big open green space outside the apartment entrance. Turn the corner and there is a view of the Eiffel Tower and rows of shops for all your market needs, clothing and dining. Just loved this place. Five stars plus! I just want to personally thank your team for all the work you've done at creating a haven for your guests. This was a true 5 star Airbnb plus so much more.
12/2019
We felt like royalty staying here – it was a HUGE apartment, and incredibly beautiful. The building was very safe/secure, and it felt like a very high-end French experience. Our kids loved it as well – they had their own large bedroom, as did we. The check-in was very smooth, with someone actually meeting us at the door and explaining how everything worked, making suggestions for restaurants, etc. It is also very well-situated – an easy walk to Invalides, museums, Eiffel Tower. Lots of cute bistros, cafes and grocery stores within a block and even a lovely Sunday market where we picked up vegetables and croissants. Definitely stay here!
12/2019
Great location to explore Paris with our children (ages 7 and 9).Thanks for a great stay. We've loved the place and the proximity to our plans around the city.
10/2019
Hello to all, A sincere thank you for a wonderful apartment in the 7th arrondissmont. 26 Rue Fabert was the perfect two bedroom accommodation with all the amenities to enhance the beauty of Paris. And oh when we turned the corner onto Rue St Dominique, the Joy we felt. Fabulous restaurants and shopping and of course, Rue Cler. Many thanks. Regards Maureen
10/2019
This apartment is so well done. It had wonderful amenities such as flowers and pastry when we arrived. It was spotless and had everything we needed and more. The location was wonderful it was very close to the metro, seine, museums and the Eiffel Tower. The hosts were very attentive and helpful. We would definitely stay again and I would highly recommend it
10/2019
Wonderful location and apartment
08/2019
This is your perfect Paris residential flat. A Place where people live yet great shopping restaurants and museums are all within easy walking as well as good tube and buses and Le jardin du Luxembourg. Décorations are wonderfully tasty and relaxing modern classical. Spotlessly clean comfortable beds. Large kitchen for lasy breakfast and bathrooms. Nice and light. Loved my stay.
08/2019
The location is fantastic and the apartment is pristine and beautifully decorated. Our host kindly brought us a bouquet of flowers and basket of delicious croissants shortly after check-in. Everything from the amenities to customer service was flawless. We would love to stay here again!
08/2019
Dianne Bobko
More than met our expectations. We were very comfortable, beds were wonderful and as all the linens. Our greeter, Fred, gave us all the information we needed so we had no questions or issues at all. Enjoyed the neighborhood and the convenience to so many places we visited. The internet access was fine. It made our week in Paris very pleasant.
08/2019
The apartment was beautiful and it was in excellent condition. The location is amazing. You are near everything! We recomend PVA and I am sure we will return to Paris and we will stay in the same apartment! Thank you!
07/2019
Beautiful, clean and inviting. Lovely location and hosts were easy to work with and accommodating on my arrival. Place was very clean and they had lovely flowers, a bottle of wine and some amazing pastries waiting for us at check in. It was the perfect place for myself and my two daughters for a long weekend in Paris. We would definitely stay again.
07/2019
What can I say that hasn't already been written? The apartment is absolutely fantastic! It is exactly as advertised. Very close to two metro stations and wonderful restaurants and shops along rue Saint Dominique and rue Cler. I would absolutely recommend this property to anyone wishing to stay in the 7th arr. I am 100% satisfied!
07/2019
Perfect for a visit to the museums and parks of Paris. We are so happy with our experience on Rue Fabert. Fanny was a great support.
06/2019
Very nice apartment, great location (lots of restaurants, cafes & amenities around the apartment), helpful local host. Do note that there's only 1 toilet (but 2 separate bathrooms – 1 shower and 1 bath tub). We had a great stay!!
06/2019
Fabulous apartment in the heart of it all. Steps away from Eiffel Tower, rue Cler, walking distance to Orsay, Tuileries, easy access to metro and ubers And Starbucks 🙂 Hosts were amazing Apartment beautiful, huge and spotless. We loved it!!!
05/2019
The apartment is perfect. Arrival and stay was flawless. Hope to return.
04/2019
A charming Parisienne apartment, eminently walkable to all ammenitites, museums and shops.
04/2019
We thoroughly enjoyed our Paris trip living like locals
04/2019
A beautiful, stylish, extremely comfortable flat with every amenity. The location is excellent — great shops and restaurants nearby including a well known market street. The fact that it is off an inner courtyard means no views from the windows, but it also means perfect quiet at night. Fresh flowers, wine and comfy robes met us on arrival. There is even a rolling grocery cart to take with to Rue Cler for market finds!
03/2019
This apartment made our first trip to Paris so memorable. From the moment we walked across the very Parisian courtyard, we knew we had picked the right spot. The apartment was spotless and we were greeted by Karina who was so kind and knowledgeable. There was a wonderful bottle of wine and a bag of croissants waiting. The few times I had minor questions Pierre-Louis' response was almost immediate! The neighborhood is beyond amazing and we could have spent days on Rue Saint Dominique and Rue Cler- the food and shopping were amazing and we felt right at home. I wouldn't change a thing and would recommend this flat to anyone coming to Paris. Thank you for a wonderful family memory.
03/2019
Staying at Alexandre's place made our combo work/pleasure trip as perfect as we could have imagined. The location is unbeatable – extremely easy access to all of center city and to public transportation to access farther reaches of Paris. It is important to realize that due to proximity to the center city, political demonstrations or large events may affect ease of access at times, however the immediate neighborhood around the apartment is quite nice and felt safe. There are markets, bakeries, cafes, restaurants, and national monuments all within a few minutes' walk. The host is incredibly responsive and was kindly flexible with some last minute plan adjustments I requested. When we noted some issues with TV/internet it was fixed very quickly. The apartment itself is absolutely gorgeous – high ceilings, fresh paint, wood floors, beautiful trim, and all necessary amenities for a short or long stay. The floors make a bit of noise when walking around just due to age of the building, but that would likely only affect light sleepers. We had a baby with us and rooms are insulated enough that I really did not notice night wakenings from the second bedroom. Overall the building is quiet and comfortable with good security for access to the courtyard/apartment. I would absolutely try to stay here again next time I have an opportunity to come to Paris!
03/2019
The location was great , beds where amazing so comfortable , clean … very beautifully decorated . Thank you again everything was perfect.
03/2019
This townhouse is in the perfect location for all your restaurants and shopping needs. The home was very clean, the host was amazing and everything was with in walking distance, no need to rent a vehicle. I will definitely stay there again
02/2019
Amazing apartment and great location, really close from restaurants and supermarkets. Thank you for everything! We loved the apartment!
01/2019
The apartment is even better than advertised. it is big (by Parisian standards). it is ideal for two couples or a small family. it is ideally located, is calm and very comfortable. would definitely come again. than you so much!
01/2019
The apartment was exactly as advertised and pictured. It was beautiful and clean. Every detail from the start was perfect and seamless. Communication was thorough and easy. Fred was waiting in the apartment when we arrived to show us around and give us all the details to make our stay easy. We had wine, plus Champagne and chocolate (since it was Christmas) waiting for us in the apartment upon arrival. This apartment is close to the metro and so many sights that you'll want to visit in Paris. Even though it's a very central location, the street was very quiet and you could hear no outside noise at night. I would definitely stay in this apartment again without hesitation, and I would absolutely recommend renting from Paris Vacation Apartments!
01/2019
My sister, 2 daughters, and I enjoyed our week in this lovely apartment. It is exactly as depicted on the website – elegant, spacious, safe, and exceptionally clean. The bathrobes, and l'occitane bath products are a nice touch and the kitchen is well-equipped, including a washer and dryer in the unit. The location is perfect for getting around Paris on foot, by bus, or by Metro and there are patisseries and grocery stores just up the street. Our hostess, Fanny, gave us some fantastic suggestions for restaurants and sites. She even set up an early morning taxi for our return to the airport at the end of our stay. We appreciated the binder of information on Paris and the lovely bottle of wine! We look forward to another visit soon and will also recommend this beautiful apartment to our friends!
12/2018
Very nice home. Quiet neighborhood nearby tourist attractions. A perfect size for two couples (four people)
11/2018
We really enjoyed the place. It was comfortable, clean, quiet, and convenient to a lot of places we wanted to visit. We would definitely stay there again.
09/2018
Perfect location, walking distance to all major Paris sites. Great restaurants nearby, nice stroll to and from dinner every night. Quieter pace than the Vendôme area, which is nice. Apartment is on second floor of a quiet building, good size rooms, clean. Great so have working AC, kitchen appliances and washer, dryer. Would definitely book again in future, highly recommend. Thank you for the quick responses to all our questions. Host meeting in person for check in was very helpful, thank you. Lovely space in perfect location. We all had a great stay, hope to visit Paris again soon
09/2018
Perfect location, beautiful apartment, great hosts Thank you. Your apartment and your hospitality made our Paris vacation the best.
08/2018
Very good for family to stay
02/2018
"I would rate this apartment as EXCELLENT. Pierre-Louis was very welcoming and gave me excellent instructions about all appliances, etc. And he helped set up my iPad and electronic devices and answered all my questions about the neighborhood. The apartment itself was very clean, beautifully furnished and provided a cozy home away from home. It is ideally situated for walking to all the famous museums, parks and monuments — a five to fifteen minute walk to the Eiffel Tower, Musée d'Orsay, Petit Palace, Grand Palais, l'Orangerie, Musée Rodin, l'hôpital des Invalides, le Louvre et Musée d'Arts Décoratifs, Jardin de Luxembourg, Le Bon Marché, St. Germain de Près area and others. Too tired to walk? The Metro station is just two blocks away as is the taxi stand. There are fabulous boulangeries, chocolatiers, cafés, bistros, brasseries and gourmet restaurants within easy walking distance and lovely little shops all along rue St. Dominique. Grocery shopping is just several blocks away, with a new grocery store about to open soon just around the corner.
11/2017
Excellent location and a great apartment. Our greeter was wonderful. It exceeded our expectations.
09/2017
My husband, daughter, and my parents stayed at the apartment for about 5 nights in August. Prior to the trip the communication with the host was great and they were helpful in letting us know the best travel ways from the airport to apartment with our young daughter. The apartment is very clean, and seemed spacious for our two families. The apartment seemed actually larger than in the photos and the beds were large and very comfortable. When we arrived Pierre L. met us with a warm greeting and showed us the ins and outs of the apartment. They were very kind to bring breakfast pastries and wine as a welcoming after our long flight. He had lots of great tips about Paris in general as well as the neighborhoods. The neighborhood was safe, and had lots of great walkable places to eat/drink. It seemed like a good area for families, very easy to get to metro or also walkable to museums and parks. We had such a lovely time we would definitely book this apartment again when we come back to Paris
08/2017
This location was perfect to walk or use public transportation to see the sights! Beautiful decor with all the amenities. Daria met us early and took care of us every step of the way. Wonderful, just wonderful!
08/2017
We stayed as 3 guests for 5 nights in this amazingly located apartment. With easy access by walking or metro to everything Paris has to offer, this apartment is very quiet. There many bistros, coffee shops, bakeries, pharmacies and supermarkets within a 5 minutes walk of the apartment. We found everything we needed in the apartment including an iron and board, hairdryer, lovely toiletries and even bath robes. The apartment is as shown in the pictures. We were welcomed by our host Alexandre with lovely wine, croissants and flowers and she showed us around the apartment. There was a large folder for us containing loads of information about the apartment and surrounding area which was every helpful. The apartment is very secure and we felt very safe here. The building has an elevator to the apartment so my elderly mother could easily catch this rather than take the stairs. Rooms are large, the beds are comfortable, the showers are great and there is loads of hanging space. If you are looking
08/2017
What a great experience we had here! Great communication, location, and value. The apartment is beautiful, and you really feel like a Parisian staying there. Highly recommended!
07/2017
Excellent, Five Star Stay! We had a wonderful week in this beautiful apartment. It is a very convenient location, with many sites, shops and restaurants right around the corner, but it is still a peaceful haven in the heart of the city. It is the perfect location for exploring Paris. We walked everywhere. No need to take the Metro. The rooms are a very good size, the apartment is very well maintained and it is a nice, quiet building. It is so nice to have breakfast in your apartment before heading out for the day. And it is a cozy spot in which to relax between a day of site seeing and heading out for the night. We have already recommended it to friends who are planning a trip this winter. The PVA team was very helpful in selecting this apartment among our options prior to our stay and they were spot on in their recommendation. It was perfect for our group of three adults. They were also very easy to work with and helpful with ground transportation for arrival and departur
07/2017
On vient de passer une excellente semaine à Paris dans le logement d'Alexandre. L'appartement est très bien situé. Il est à côté de plusieurs attractions tel que la Tour Eiffel, le musée d'Orsay, la grande roue…etc. Il est aussi à côté de plusieurs restaurants, supermarché, station de taxi…. Il est joliement décoré, spacieux et propre. On y retrouve tout ce dont on a besoin (Wifi, cable TV, café,guides,parapluie,fer à repasser….etc). L'accueil est chaleureux (des fleurs, du chocolat..) Un grand merci à Daria qui nous a attendu dans l'appartement malgré notre retard à l'aéroport et qui nous a assisté tout le long de notre séjour! Un grand bravo pour un excellent service, un bel appartement dans une belle adresse! Je reviendrai loger dans cet appartement avec grand plaisir!
05/2017
The place was perfect! A must 5 stars all the way!!
03/2017
Overall : This is our second stay in this apartment, we love it and it is amazingly comfortable. Thank you for the upgrade on the beds, it was worth it. Thank you for the extra hangers, they are very welcomed. Living in this apartment is pure pleasure, the upgrade on the beds was very much welcomed and enjoyed. An amazing location and one we enjoyed tremendously
03/2017
« The place was perfect! A must 5 stars all the way!
02/2017
Awesome Apartment. This apartment is ideally situated to explore Paris sitting between the Eiffel Tower and St Germain. Our host Daria was brilliant. We had wine and fresh crossiants on arrival. The apartment is beautiful and the decor is comfortable and very stylish. It has everything you need and more! There is even a Bluetooth speaker and an iPad! We had a wonderful time in Paris. There are shops, restaurants and everything you need nearby. I would highly recommend this apartment for anyone wanting an awesome Parisian adventure.
01/2017
Awesome Apartment. This apartment is ideally situated to explore Paris sitting between the Eiffel Tower and St Germain. Our host Daria was brilliant. We had wine and fresh crossiants on arrival. The apartment is beautiful and the decor is comfortable and very stylish. It has everything you need and more! There is even a Bluetooth speaker and an iPad! We had a wonderful time in Paris. There are shops, restaurants and everything you need nearby. I would highly recommend this apartment for anyone wanting an awesome Parisian adventure.
12/2016
This apartment is in an amazing location, being within walking distance of so many tourist attractions and the Seine. We arrived on Saturday and had no need to use the Metro until Thursday as we walked everywhere. The neighbourhood is lovely and close to the rue Cler market. Fresh croissants, wine, cheese, etc. can be found close by. The apartment is elegant, spacious and very comfortable. It has everything one needs to truly experience the Parisienne lifestyle. It's the second time we've booked through Paris Vacation Apartments and would do so again. A most enjoyable experience!
10/2016
Francois met us at the airport as promised. He was very kind and helpful. He helped us upstairs with our bags where we met Fanny. What a lovely gal!! She was upbeat and so friendly. The two of them got us all situated and even gave us a few suggestions for our week in Paris. Our location was perfect. The apartment was darling and included all of the things (pots, coffee, washer/dryer, etc.) that we needed. We would most definitely rent this apartment again. Thank you to all.
09/2015
"I have rented repeatedly though your service because the apartments are top quality, clean, enjoy the touch of the fresh flowers and croissants, having a taxi to take us to the airport, knowing that someone in the office is just a phone call away and the generally excellent condition of the apartments.  I also find that the writeup regarding the surrounding neighborhood is extremely helpful. In addition, the suggested auxiliary services, i.e. touring company (Ciao Bella tours) was excellent and we used them for tours to Giverny and Versailles.  Our guide was wonderful.  I highly recommend using this service. The value for the apartments has been excellent.  It is nice to have a home base with the feeling of a home rather than just a hotel room.  It is great to be able to have breakfast in the apartment, venture out for the day and be able to either go out for dinner or cook in.   Duck breast is a fantastic bargain in Paris and we enjoyed having a duck dinner in the apartment. 
05/2013
We were looking so forward to our vacation in Paris. From the minute we stepped off the plane and arrived at the apartment, everything was perfect. The apartment is absolutely fabulous. The apartment looks just like the pictures, but it is even better in person. It is beautiful, while being very comfortable. The kitchen is well equipped with anything you may need if you want to cook. Attention has been given to every detail to make sure visitors have everything they need including extra pillows and towels. They also provide detailed information about restaurants, tourist attractions, shopping, emergency information, etc. that is very helpful. The Invalides location is great with many delicious restaurants and shops at our doorstep. We loved exploring the neighborhood and finding great cafes and chocolate shops. The views from the street of the Eiffel Tower in the background made the Invalides apartment even more special. This is a great location since we were able to walk to
07/2012
The apartment and location is excellent. It is very enjoyable to be in the middle of Paris in a quiet, clear, and well equipped apartment. For a family with small kids this place was a dream as it allowed us to enjoy the city and relax. The staff was very helpful and knowledgeable.
07/2012
" Best  We were very excited about our holiday in Paris and it was so wonderful to arrive at the apartment to find that it was just as we had seen it in the website photographs. It is a bit scary booking over the internet and communicating by email, but everyone at Paris Vacation Apartments made the process so easy and there were no problems at all. Emily was there to meet us and give us all of the necessary information to help us settle in, plus the welcome touches of a basket of delicious croissants, flowers and a bottle of red wine. The WiFi access was great and we were able to connect to the internet and email without any problems. The apartment was quiet and well equipped, in a good neighbourhood with supermarkets, restaurants, markets, TGV outlet and specialty shops all close by.  We walked almost everywhere – 10 min to the Eiffel Tower, 20 min to the Louvre, 10 min to Rodin's sculpture garden. We can recommend Cafe Constant and Les Cocotte for a good meal on Rue St Dominiqu
08/2011
Outstanding The apartment was spotlessly clean, well equipped with modern appliances, well-located and came with unexpected extras including extra sheets, towels and helpful French guide books.  Your local expertise on helping to decide on restaurants was invaluable in creating life-long memories of our time in Paris. Fred was a wealth of knowledge and nothing was too much trouble.  Thanks for the late check-in and thorough explanation of how everything worked.  Our stay in Paris a wonderful experience and I credit your services and the wonderful apartment for contributing to these memories.  I am happy to recommend your apartments to others and will highlight the service provided by all the PVA staff.
04/2011
"Beyond expectations, comfortable beds, comfortable sofas, very convenient to stores, restaurants etc.  Beautifully decorated apartment.  Karina was amazing!! she gave us suggestions for places to eat etc, we had her cell number and she told us to call her anytime
04/2011
This apartment was beautiful, well appointed, and spotless. The location is superb: within walking distance of many sights, and very close to the Metroand train. It was very quiet and peaceful, next to a lovely park. There were many excellent restaurants within blocks, as well as a grocery, pharmacy, and other shops. We can't say enough about the people running the rental units. We received superb communication before we arrived, including extensive information about sights, local restaurants and shops, and the neighborhood. We were met at the apartment when we arrived and received a thorough orientation to the apartment and the neighborhood. They even helped us with reservations later in our stay. They were all very polite and accessible. We would definitely work with them again and recommend them very highly.
03/2011
Service: 10 Value: 9 Attractiveness: 10 Overall: 9 Our stay in the  apartment was one of the best places we have ever rented in our Travel history. Location was Amazing Safe, Clean and Friendly. You could walk to grocery stores, shops, bakeries, restaurants, cafes, parks, metro, museums, monuments, the Eiffel Tower, D'orsay and the Siene.   The apartment it self was beyond our expectation everything was as the description stated on the web site and more. Absolutely Gorgeous, Huge size for an apartment in Europe.Very clean felt at home right away.  Easy to pay for they take Credit Card. We had to do money transfers for our Germany stay which the fees on both ends were large. Totally appreciated that everything was included in one price. Other rental places have lots of hidden costs like bed sheets, towels, food you use, power, water etc.  The people that met us at the apartment were fantastic they helped us with everything from making reservations to the mundane l
03/2011
Our stay was a complete success. We chose the apartment for its appearance on the web site and its location… we were not disappointed. The apartment was perfect, and our introduction to the apartment by Fred was everything that we needed. In fact Fred's advice was so concise that we did not have the need to ask any questions of PVA staff during our stay. Location was as we had hoped, with everything nearby that we needed. Fred's advice regarding Paris Public Transport was very helpful. I would not hesitate to recommend a stay with PVA to anyone. The only difficult thing is that you will just need to choose the apartment that best suits your needs… rest assured that your choice will look just like that portrayed on the PVA  web site. We look forward to our next visit to Paris…..
02/2011
We have been visiting Paris and other areas of France for almost 20 years. In all of our prior stays at rental properties we have never experienced the level of service and professionalism that we enjoyed with your company. From the very beginning when we signed the contract to the day we left in a taxi that you ordered, it was nothing but ease and enjoyment, which is what a vacation should be! It was very helpful having the names and locations of the neighborhood stores, etc. The property itself was wonderful….clean, well equipped, quiet and a joy to spend time in. Being welcomed by Clara and walking into a room with fresh flowers, wine and croissants was a great start and the week there convinced us that we would never rent another property without first contacting you! We look forward to seeing you again in December of this year! 
10/2010
We thoroughly enjoyed our stay in the apartment on Rue Fabert. The apartment is completely appointed, spotlessly clean and very convenient to many places. The washer and dryer in the apartment were a wonderful surprise and we really appreciated the computer being available. The bedrooms were spacious and light and the bathrooms were well designed with plenty of water pressure. We felt very comfortable and really at home in the apartment. We will be in contact when we come back to Paris and look forward to renting from you again. We were thrilled with our stay at your apartment.
09/2010
"My husband and I rented the Invalides/Saint Germain two bedroom apartment in July 2010. We had previously rented from Paris Vacation Apartments and had been totally delighted and satisfied with the location (Monmartre) and service. The Invalides/Saint Germain apartment, although in a totally different area of Paris, was also a wonderful adventure for us. Alex, Isis and Karina are very easy to work with and answered all my questions and concerns prior to arrival. The service is outstanding and merits an unqualified ""10″".  The listing for the Invalides/Saint Germain apartment is exactly what you get.  It is spacious, elegant, well furnished and comfortable. The location is very central and transportation easily obtained. I would be glad to correspond with anyone wishing further information."
07/2010
We loved everything about this apartment. The apartment was absolutely beautiful and in a great area of Paris. Paris Vacation Apartments was easy to deal with, had a driver pick us up at the airport, a representative met us at the apartment upon arrival and departure, left us with a thick book with phone numbers and addresses of anything we could possibly need, ranging from restaurants and markets, to embassies and pediatricians. They let us know that if we had any kind of emergency to call them first. They also have a great range of English quide books for use in the apartment. We were there with our two adolescent sons, and all had a great time. Being able to walk to the Rue Cler market and cook and do laundry was great. We also appreciated the use of their laptop to keep up with email, etc. We highly recommend both Paris Vacation Apartments and this particular apartment, and wish we could go back very soon!
07/2010
Outstanding The apartment was roomy, clean and beautifully appointed. The location was fantastic. The service was perfect. Everything was as it had been described or better. It was an excellent value for Paris. Overall, it was a wonderful experience and I hope that someday I will be able to stay in that apartment again with friends or family.
07/2010
This was the first time we had booked accommodation ourselves over the internet so we were a bit hesitant but it turned out to be the best decision. We were able to choose where and when we wanted to stay and this apartment was far better than we could have imagined. The friendly staff were exceptional and the apartment was immaculately presented and perfectly located. We could not have been happier with it.
07/2010
Best This was our second trip to Paris however in a different much more upscale neighborhood. Alex and the staff at Paris Vacation Apartment Rentals were very professional at each stage of our rental transactions. Emails and updates went out regularly preparing us for the trip – this was very assuring. Karina, was waiting for us at our Paris apartment after a long trip over the pond with a beautiful bouquet of flowers, freshly baked croissants, a bottle of wine for later that evening and a smile. She was just adorable, very gracious, friendly and very helpful. Being a professional Chef, I followed all of Karina's restaurant recommendations and they were right on the money. One of my most memorable meals was right around the corner at Le Fountain de Mars, a place that she recommended highly (as did President Obama and the First Lady). Throughout the week I was able to call Karina and ask her advice on areas to visit. At one point mid-week, she is stopped by the apartmen
06/2010
Best We shared this apartment with another couple and we were all extremely happy with everything.  The location was fabulous, a short walk to the Rue Cler Markets, the metro and RER station.  We walked to many of the Paris sights ( e.g. Eifel Tower), from our apartment.  The apartment was spacious, clean, quiet, and extremely well appointed.  Although the bathrooms were not ensuite, this caused no inconvenience to either couple as we were aware of that when we booked.  All the appliances worked well.  Everything that was advertised was in the apartment.  The fact that Clara was there to greet us when we arrived was wonderful, she supplied us with croissants and wine, answered our questions and left us feeling as if we had truly "come home" to Paris.  She also helped us with restaurant bookings and our taxi back to the railway station when our wonderful week ended.  She was also there to say goodbye and make sure everything had lived up to our expectations.   It coul
06/2010
"Best We would rate the apartement and the services provided by Paris Vacation Apartments 10's (10 best) all across the board.  Isis, Alex and Karina were very professional, courteous and prompt in all our correspondences.  All e-mails were well written and understandable in English.  E-mail questions were immediately answered.  Someone was at the apartment waiting for us on time, and came on time when we left.  Both our greeter and our farewell individuals were extremely nice and thoughtful (even helped carry our bags).  The apartment was immaculate, nicely decorated in a classy, modern way.  Great appliances (top of the line).  Nicely furnished kitchen.  We cooked several meals just for the fun of it, and they went very smoothly.  The Rue Cler market, just a 15 minute walk, was an excellent source of meats, fish, cheese, produce and wine.  Excellent location.  Just a walk around the corner and there was the Eiffel Tower looming at the end of the street, only a 20 minute wal
05/2010
Outstanding Apartment was beautiful. Location was perfect. Alex, Isis and Karina were responsive and professional.
01/2010
Best I am so happy to write to you and anyone else about our stay in your vacation apartment in Paris this past December. As this was a new experience for us, being away at Christmas time, we could have been terribly homesick.  But the warm, welcoming and helpful greeting we received on our arrival quickly put that possibility to bed!  Even though it was the holiday there was always someone to answer any and all questions we had about the computer, the location, recommendations about where to eat, play or shop, etc.  We were even assisted in securing transportion to the airport on our departure as well.  All of you went out of your way to make us feel like very special guests.  The ultimate hosts. The apartment was so fantastic!  The location was even more fantastic!  The metro just steps away from our front door.  Some of Paris' s best restuarants were literally just around the corner as well as anything we could have needed or desired. But back to the wonderf ul apartment that was waiting for us at the end of each busy day and night.  It was immaculate and so comfortable.  It was appointed with taste and style.  The kitchen was modern and user friendly.  It was nice to be able to dine in when we wanted to.  The bathrooms were luxurious and in the cold winter the warm towels were excellent.  The beds were inviting and so comfortable after long days of touring the city sites.  The fresh flowers, candy, champagne and wine were enjoyed as well.  The apartment made us feel as if we were living in Paris and living quite nicely I might add!  The service we received, the value for our money, the attractiveness of the apartment  —  everything was a real ten…Five stars! This was our second time renting your apartments in Paris.  Previously, we stayed on the Palais Royale and loved that apartment/location equally as well.  You guys really have some fantastic locations and fantastic, comfortable, uptown accomodations! Anyone thinking of going the apartment route, do your
01/2010
Best  We were a family of four including two children aged 7 and 12 and two adults who thought the apartment was superb – it matched the internet pictures exactly – this was a pleasant surprise! We chose this particular apartment because of its location – and we were not disappointed – in actual fact, the location was so good we would reccommend first time visitors to Paris to choose this one! You could walk to most of the grand monuments and museums which we spent every day of our 14 days doing – often walking countless hours a day. Staying across the road from the Hotel des Invalides was amazing and the children had a number of parks to run around in (very important when you have children).The apartment did not have a view as it was within the central courtyard – so if you wanted a view or you wanted a quietly located apartment – the decision would have to be yours. We ate at L'Amis Jean nearby – it was superb and incredible value – by Paris's standards – v
12/2009
"Best   Beautifully decorated, spacious and very comfortable apartment, with high quality appliances and furnishings. The appartment suited our three children aged 17yrs, 14yrs and 11yrs just nicely. The apartment is located in a prestige area with the Eiffel Tower and Seine river near by. Professionally managed and hassel free service
12/2009
Outstanding Upon our arrival, after a warm welcome by Alex's team, we were shown around the lovely apartment. Nothing was too much trouble for the team and whilst we know Paris fairly well, the team were able to offer 1st class, up to date information with regard to the city, dining etc …. (Which only a discerning resident of a town, gets to know with time) The apartment was immaculately clean, beautifully and tastefully furnished. The perfect marriage of classical & contemporary design!! It somehow felt very homely to have new Miele laundry & kitchen appliances, satellite tv and an excellent wifi service in the apartment.The package included everthing we wanted, from freshly baked croissants, beautiful fresh flo wers, bath products, wine, plentiful supplies of all the basic household groceries and detergents etc ….It was everything and more than we had expected and will be return in a heartbeat!! We live between our homes in London and Antibes and rent various homes/
12/2009
We rented this apartment in Les Invalides, five girls, and all I can say it was outstanding! Fantastic, we all just adored it and already we are going back!!! We stayed in a two bedroom apartment in the 7th arrondisement in November 2009. To quality, service and area it was first class and I have no problem recommending it. Honestly is was wonderful. The apartment itself was better than any five star hotel everything so french and so tasteful. We were greeted with fresh flowers wine and crossiants, they had full internet service and all our calls to anywhere were free, imagine!
11/2009
Outstanding The Invalides apartment was a fantastic location to explore a part of Paris that, apart from the Eiffel Tower, we probably would have over looked. I was unsure of the location, but was assured by Alex that it would be a fabulous place for us to fossic around and we were not disappointed. We loved the area and the Rue Cler markets, and the fact that every time we turned the corner to the main street you had the Eiffel tower looking straight at us. Our children of 8, 10 and 13 felt they were really in Paris! The apartment itself was impeccable and beautifully furnished  with ample room to accommodate all 5 of us. We have booked apartments throughout Italy, France, Spain and London on our 9 week trip, and have had support and constant contact with Paris Vacation Apartments throughout that time and they have been very professional with a personal appeal, which far out ways some of the other companies we have dealt with. We would highly recommend any of the a
11/2009
See less reviews
en