LOUVRE / PALAIS ROYAL ELEGANT TWO BEDROOM
LOUVRE / PALAIS ROYAL ELEGANT
TWO BEDROOM
Description
Please note that all our apartments have a Paris official registration license number. It can be sent to you upon request. 
Important Notice
The French government has announced they will be banning all AC systems that run on water by October 1st 2024 as it is obviously a huge waste of water and we all have to act on this environmental problem the best we can.
Therefore, as nearly all of our installations are concerned with this new law, We will be stopping the use of such units (to this day they were the only systems we are able to install in old Parisian buildings.) by it's legal date. In regards to our guests comfort we will provide portable mobile AC units, fans and air coolers depending on the configurations of the apartment.
MODERN ELEGANCE IN A HISTORICAL MONUMENT (85 m² – 915 sq ft)
A truly unique experience. This very modern and elegant apartment within the Palais Royal is a real treat. The Palais Royal is a palace located opposite the Louvre and a few steps from Opera. A prime location in the very heart of historical Paris. Through time, it's inhabitants include prominent figures such as Cardinal Richelieu, King Louis XIII, Louis XIV and the Bonaparte family.
An extraordinary place to stay with it's arcade view from the apartment windows overlooking the charming gardens and fountain of Palais Royal. This superb apartment has a perfect layout comprised of two bedrooms with a king size bed and a splittable queen size bed and two ensuite bathrooms, a large modern living room and dinning area and a fully equipped kitchen. The apartment has been modernized to give maximum comfort and to make your stay so very elegant.
Please note that air conditionning is only for the two bedrooms. We provide a mobile air conditioning unit for the living room for the Summer. This does not replace an actual air conditioner but does help to make your stay more comfortable.
Photos
Array
(
    [title] => Living room view one
    [caption] => 
    [url] => https://www.parisvacationapartments.com/wp-content/uploads/2017/03/Living-room-view-one.jpg
    [alt] => Living room view one
)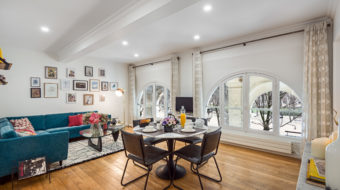 Array
(
    [title] => Living room view two
    [caption] => 
    [url] => https://www.parisvacationapartments.com/wp-content/uploads/2017/03/fgu2120.jpg
    [alt] => Living room view two
)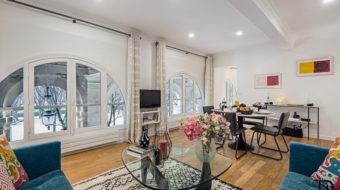 Array
(
    [title] => Living room view three
    [caption] => 
    [url] => https://www.parisvacationapartments.com/wp-content/uploads/2017/03/fgu2069.jpg
    [alt] => Living room view three
)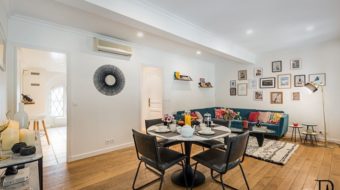 Array
(
    [title] => Living room view four
    [caption] => 
    [url] => https://www.parisvacationapartments.com/wp-content/uploads/2017/03/fgu2157.jpg
    [alt] => Living room view four
)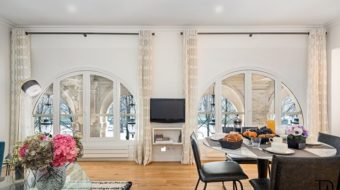 Array
(
    [title] => Breakfast
    [caption] => 
    [url] => https://www.parisvacationapartments.com/wp-content/uploads/2017/03/fgu2140.jpg
    [alt] => Breakfast
)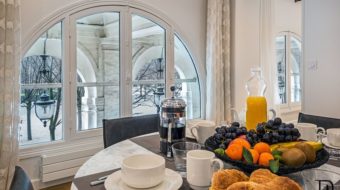 Array
(
    [title] => Living room view five
    [caption] => 
    [url] => https://www.parisvacationapartments.com/wp-content/uploads/2017/03/fgu2097.jpg
    [alt] => Living room view five
)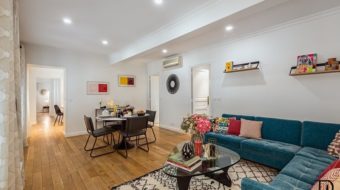 Array
(
    [title] => Living room view six
    [caption] => 
    [url] => https://www.parisvacationapartments.com/wp-content/uploads/2017/03/fgu2126.jpg
    [alt] => Living room view six
)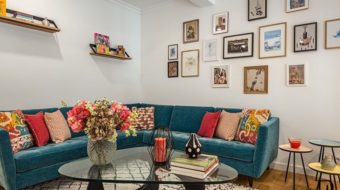 Array
(
    [title] => Corridor with office space
    [caption] => 
    [url] => https://www.parisvacationapartments.com/wp-content/uploads/2017/03/fgu2177.jpg
    [alt] => Corridor with office space
)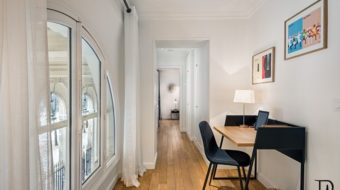 Array
(
    [title] => Bedroom one view one
    [caption] => 
    [url] => https://www.parisvacationapartments.com/wp-content/uploads/2017/03/fgu2280.jpg
    [alt] => Bedroom one view one
)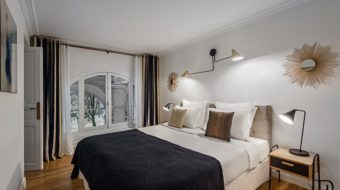 Array
(
    [title] => Bedroom one view two
    [caption] => 
    [url] => https://www.parisvacationapartments.com/wp-content/uploads/2017/03/fgu2302.jpg
    [alt] => Bedroom one view two
)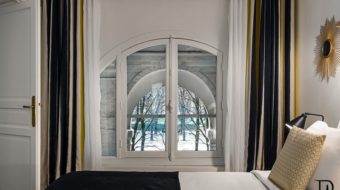 Array
(
    [title] => Bedroom one view three
    [caption] => 
    [url] => https://www.parisvacationapartments.com/wp-content/uploads/2017/03/fgu2269.jpg
    [alt] => Bedroom one view three
)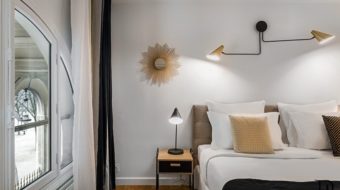 Array
(
    [title] => Bedroom one view four
    [caption] => 
    [url] => https://www.parisvacationapartments.com/wp-content/uploads/2017/03/fgu2252.jpg
    [alt] => Bedroom one view four
)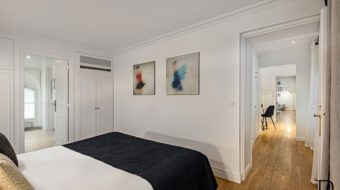 Array
(
    [title] => Bathroom one view one
    [caption] => 
    [url] => https://www.parisvacationapartments.com/wp-content/uploads/2017/03/Bathroom-one-view-one-1.jpg
    [alt] => Bathroom one view one
)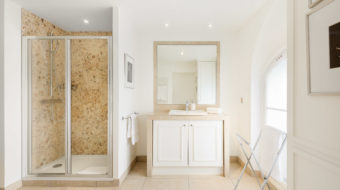 Array
(
    [title] => Bathroom one view two
    [caption] => 
    [url] => https://www.parisvacationapartments.com/wp-content/uploads/2017/03/Bathroom-one-view-two-1.jpg
    [alt] => Bathroom one view two
)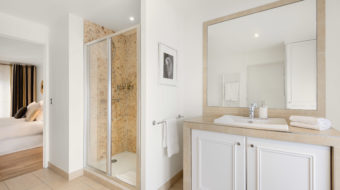 Array
(
    [title] => Bedroom two view one
    [caption] => 
    [url] => https://www.parisvacationapartments.com/wp-content/uploads/2017/03/fgu2039.jpg
    [alt] => Bedroom two view one
)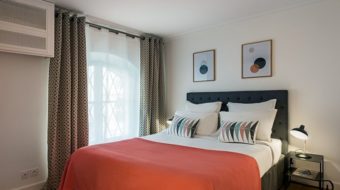 Array
(
    [title] => _fgu3089
    [caption] => 
    [url] => https://www.parisvacationapartments.com/wp-content/uploads/2017/03/fgu3089.jpg
    [alt] => _fgu3089
)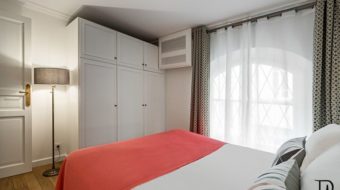 Array
(
    [title] => Bedroom two view three
    [caption] => 
    [url] => https://www.parisvacationapartments.com/wp-content/uploads/2017/03/fgu2050.jpg
    [alt] => Bedroom two view three
)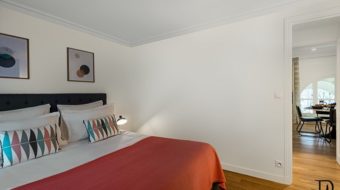 Array
(
    [title] => Bathroom two view one
    [caption] => 
    [url] => https://www.parisvacationapartments.com/wp-content/uploads/2017/03/fgu2054.jpg
    [alt] => Bathroom two view one
)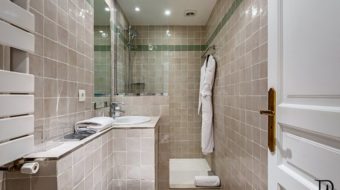 Array
(
    [title] => Bathroom two view two
    [caption] => 
    [url] => https://www.parisvacationapartments.com/wp-content/uploads/2017/03/fgu2057.jpg
    [alt] => Bathroom two view two
)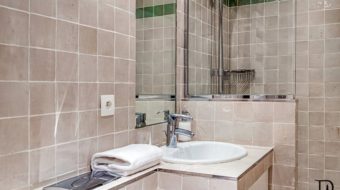 Array
(
    [title] => Kitchen view one
    [caption] => 
    [url] => https://www.parisvacationapartments.com/wp-content/uploads/2017/03/Kitchen-view-one-1.jpg
    [alt] => Kitchen view one
)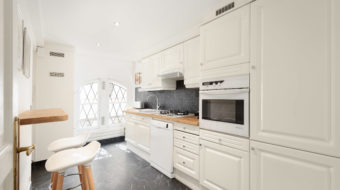 Array
(
    [title] => Kitchen view two
    [caption] => 
    [url] => https://www.parisvacationapartments.com/wp-content/uploads/2017/03/Kitchen-view-two-1.jpg
    [alt] => Kitchen view two
)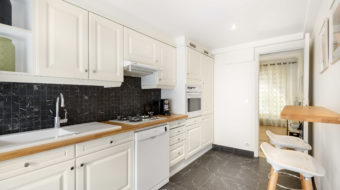 Array
(
    [title] => Kitchen view three
    [caption] => 
    [url] => https://www.parisvacationapartments.com/wp-content/uploads/2017/03/fgu2245.jpg
    [alt] => Kitchen view three
)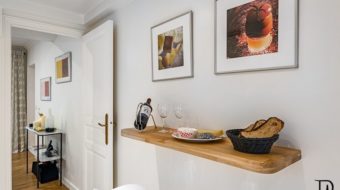 Array
(
    [title] => View of your building from the garden
    [caption] => 
    [url] => https://www.parisvacationapartments.com/wp-content/uploads/2017/03/view-of-your-building-from-the-garden-3.jpg
    [alt] => View of your building from the garden
)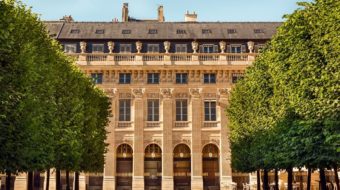 Array
(
    [title] => One view from the garden
    [caption] => 
    [url] => https://www.parisvacationapartments.com/wp-content/uploads/2017/03/one-view-from-the-garden-3.jpg
    [alt] => One view from the garden
)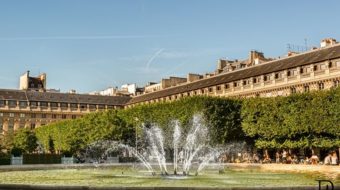 Array
(
    [title] => Under the arcade of the Palais Royal
    [caption] => 
    [url] => https://www.parisvacationapartments.com/wp-content/uploads/2017/03/under-the-arcade-of-the-palais-royal-3.jpg
    [alt] => Under the arcade of the Palais Royal
)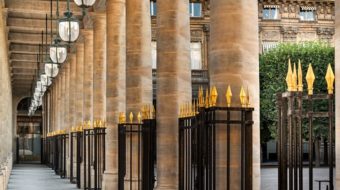 Accomodation
American shower
King size bed
Queen size bed
Sofa
Twin beds on demand
Amenities
Bathrobes
Bottle of water
Coffee for the coffee press
Dish washer tabs
French wine upon arrival
Fresh cut flowers
Laundry detergent
Nespresso pod
Trash bags
Set of Occitane toiletries
Set of towels
Set of sheets
Softener
Kitchen roll
Sugar
Tea
Umbrellas
Appliance
Air conditioning
Bose Bluetooth Speaker
Burners
Cable TV (CNN/BBC)
Central Heating
Coffee press
Coffee maker
Dishes & Cutlery
Dishwasher
Drying rack
Dryer
Free calls to French cells
Free calls to land lines
Free wifi
Freezer
Hair dryer
High-speed internet
Iron & ironing board
Microwave
Nespresso Machine
Oven
Refrigerator
Washing machine
Pricing
March 01 to November 07
3060 Euros / week
January 08 to February 29
2550 Euros / week
November 08 to December 17
2550 Euros / week
December 18 to January 07
3290 Euros / week
Rate based on 4 person occupancy. 250 Euros per week charge per person for extra people.
For fashion week, prices upon request.
Location
Palais Royal / Musée du Louvre or Pyramides
81 - Palais Royal / Comédie française
Personalise your stay
We would be happy to suggest some of our extra services. Please do let us know if you are interested and we will send you a quote by email.
See more reviews
The space is perfect for two couples with a great kitchen and dining area. The location at the royal palace is great for walking access wherever you want to go. Uber and taxis are easily accessible. For food, you won't have to go far. Excellent Madeline neighborhood, very close to the Louvre. We loved it.
03/2023
Grateful for the assistance with drivers from the airport and rail station (3 different arrivals), Marie's walk around the apartment. Cleanliness. Excellent information about the apartment and neighborhood.
12/2022
Paris Vacation Apartments does vacation rentals right. French apartment standards can be primitive to American travelers and Paris Vacation Apartments understands the needs of Americans. Large comfortable beds with quality linens, large bathrooms with big plush towels, large showers with glass enclosures and shower heads that don't need to be held. Perfect balance of bedroom and kitchen/dining space. After 5 weeks in Europe we were so grateful for showers that were larger than a telephone booth and comfortable beds. Add this this incredible white glove service with a bottle of wine, pastries and assistance with your transfers adeptly handled and provided by reliable drivers. Frankly, after staying in numerous Paris apartments I'd say Paris Vacation Apartments is the very best.
07/2022
The apartment was perfect: location, size, cleanliness, communication. Looking forward to come back again
09/2021
It is exceptionally situated. Close to so many sites, close to shops and food and transportation. The building is gorgeous, the garden is amazing, but it is very quiet in the evenings. It is very roomy, clean, and private between the two bedrooms. It also felt very secure. I loved this apartment and I can't imagine staying anywhere else.
08/2021
We really enjoyed our time here! The apartment was very clean and in the perfect location! Would definitely stay here again.
03/2020
We have rented from PVA many times and in fact even this same apartment before. I believe we've rented every one of the many PVA apartments in the Palais Royal and maybe most of them in their other areas. All are well run, always have a nice surprise or two, and always with a wish to return soon. This particular apartment might be my very favorite
02/2020
A great location for all sightseeing and great restaurants in the vicinity. Helpful meet and greet. Apartment has many amenities.
01/2020
Fantastic apartment for two couples with easy access on first floor. Clara, our host, introduced us to the amenities upon arrival and was available for contact all during our stay. Centrally located so walking to most sites daily including the Louvre grounds and gardens, the Seine, Marais, and Place de la Concorde. Apartment was very much as shown and more. It had lots of storage, easy door access, kitchen well stocked for any cooking. Christmas market at the Tuileries was fun, and so much to take in during our Christmas week stay. Groceries and restaurants all within easy walking distance.
01/2020
We loved this place. Very lively. Great location to all the sites. Right at the back side of the Louve. Can not wait to return. Staff was great at communicating. We were met at the apartment like planned. Thanks again….be back soon!!!
12/2019
There is not much to fault on this apartment. The only thing would be that it was VERY noisy until about 2am on 2 nights (of our 5 night stay) from (i think) the restaurant downstairs. Otherwise it was great. LOCATION, furnishing, cleanliness all very good. The management / agency also very good, very responsive / great communication (including in english). I'm very likely to book again….shame I cant book a 3 day long weekend (where presently they have 5 day minimum). Highly recommend.
11/2019
We loved this apartment. It is very well furnished and equipped. Everything the booking listed was as is. The location is so central to everything, the sights, the metro, the river, the restaurants. The attention to detail by the team at Paris Vacations was superb. Will definately love to come back here.
10/2019
We have rented from Paris Vacation Apartments for 7 years. We appreciate the service, from meeting us at the apartments and dealing quickly and easily with any concerns via email or phone. We have stayed in 4 different PVA locations, but love having the Palais Royal gardens as our backyard so have stayed in this particular apartment four times.We have rented through VRBO in other cities, but like having PVA to deal with, particularly in a country where we are not fluent in the language or customs. We appreciate that the apartments are well maintained, and in excellent locations. The Louvre is across the street!
10/2019
Fanny was very helpful and we loved this apartment. It is in a beautiful location with views of the activity in the Palais Royal. The AC worked during the hottest heat wave in Paris that we've ever experienced. As three adults, we were quite comfortable although the small bedroom and bath would be difficult for two people to share, storage of toiletries etc.
06/2019
It was fantastic rooms than I expected and I could very smoothly checked thanks to Fanny's kind hosting. Also, the location is great to be able to easily go to any key attractions, restaurants, and stores. I strongly recommend Fanny's rooms for your vacation. If I visit Paris again, I will surely choose her room once again!!
02/2019
The apartment was everything I expected – well laid out for two couples, with ensuite bedrooms at opposite ends of the unit – great view of the Palais Royal gardens and directly above an upscale patisserie – open the windows facing the gardens and the apartment would fill with the most intoxicating smell of fresh backed delicacies – you have to go down and sample! The PVA team were friendly and responsive – they arranged airport pickup at CDG and the driver coordinated with PVA to ensure someone was present at the apartment to greet us and explain how everything worked. Tons of great restaurants and shops in the vicinity – many major sights within walking distance and the Metro is closeby. I would highly recommend this apartment and will definitely rent through PVA on my next visit to Paris.
11/2018
We're 2 couples from the US and greatly enjoyed this apartment. Location is great! Beautiful view from the living room. 5-10 minutes walk to the Louvre. Lots of local (non-touristy) restaurants, groceries, pharmacy nearby. Apartment is clean, comfortable and it makes you feel like you're at home. Kitchen is well stocked and functional. Apartment has 2 bedrooms and 2 full bathrooms. Linen are clean and beds are very comfortable. Bathrooms are somewhat new and nicely done. Would definitely stay here again on our next Paris trip.
10/2018
This apartment is a hop, skip and jump away from the Louvre. There is a local metro stop a block away as well as great shopping located in the Palais Royal. You also have easy access to many additional restaurant and bars near the area. The apartment looked exactly like the pictures and better! We were a party of four and will definitely recommend this place to all our friends visiting Paris. The place also came with great local tips and recommendations on how to maneuver around the city. Great place!!! Thanks for such an amazing stay! We had a great time in Paris and will definitely stay at your beautiful residence when we return!
09/2018
This is my 3rd stay at this Apartment over the course of ten years. The apartment is comfortable, and outfitted with everything you might need. There are plenty of guide books available to help you plan your day. The beds are comfortable, and the linens are of good quality. (there are no wash cloths available. ) The location of the apartment is prime! The subway is practically right outside your door, which makes Transportation to all the sites a fast and easy. The apartment is convenient to grocery stores and bakeries… so you can live the Paris life. I would definitely recommend!
09/2018
This apartment is a hop, skip and jump away from the Louvre. There is a local metro stop a block away as well as great shopping located in the Palais Royal. You also have easy access to many additional restaurant and bars near the area. The apartment looked exactly like the pictures and better! We were a party of four and will definitely recommend this place to all our friends visiting Paris. The place also came with great local tips and recommendations on how to maneuver around the city. Great place!!!
08/2018
Great location + Perfect environment! We can enjoy the beautiful view of Le Palais Royal from the window and it only takes 1 minute walking to get there. The apartment has a cosy feel with modern decoration. Comfortble beds, clean bedding. As the weather of Pairs was extremely hot during our stay, it is very lucky that we can enjoy the strong air condition in every room. Fanny and Alexandre are super nice. Such a satisfactory experience
08/2018
This place was terrific in so many ways! It was spacious, so clean, stylishly decorated and furnished, with huge windows and great natural light, and excellent air-conditioning which we appreciated on super-hot days. Unbeatable location—just minutes from the Louvre and numerous excellent cafes and shops. Our host, our greeter and other Paris Vacations staff were helpful in answering questions both before and during our stay. We'd stay here again — no question! Thank you! We so enjoyed our stay! Your place was spacious and clean, with stylish decor, huge windows and great lighting, and in an unbeatable location to visit major Paris sites. Thanks for the delicious cookies, bottled water and wine, and the Paris vacations guide was hugely helpful. Also, the outside temperatures hit the mid-90s and we were thankful for the excellent air-conditioning system! Our greeter Clara was excellent at orienting us, and we appreciated her prompt response when we needed medical help on short notice
08/2018
It doesn't get any more accurate than this. We thoroughly enjoyed our stay. Felt right at home. Walking distance to many major sites. The neighborhood is quiet. Lots of amenities. Comfortable beds. Bathrooms were great. Kitchen was very clean. I stayed here with my mom, so the distance between bedrooms was perfect (I like my space). Our host was very responsive, on-time, and extremely helpful. I would love to stay here again when in Paris. Outstanding. I really enjoyed my stay. My mom was so happy with the flat as was I. Very quiet. Walking distance to all the major sites. Great cafes. Thank you so much
05/2018
Fanny, our greeter, was absolutely wonderful! The apartment was extremely comfortable, spotless and had everything one would need for a beautiful Paris visit. The kitchen was well-equipped and easy to navigate. We have been PVA clients for years and will continue to be so!
02/2018
Very nice place, perfect room, we can cook ourselves. The supermarket is near the room.
08/2017
"Wonderful place to stay!! Clean room with air conditioner, well equipped kitchen, and also welcome wine was quite delicious. I could go Palais Royal to walk everyday and feel paris enough. Very convenient to go any famous place by feet and subway both. And Fanny, who helped us to check in and explain everything about the flat, is nice and kind. She always said to us ""do not hesitate to ask anything"" it helps us feel safe in paris 🙂 thank you so much Fanny. I definitely recommend this house and will stay here again when I come back paris again."
08/2017
Amazing stay at another incredible apartment! This was my second stay with this management company and I'll never stay in another Parisian hotel again. Everything was wonderful, the full kitchen, the washer dryer, the two spacious bedrooms and bathrooms and the location couldn't be more central. Very clean, very comfortable. The only issue was the wifi, the signal was nearly non existent. I wouldn't have minded at all if I didn't have to check in at work. I've passed on your information to my other traveling friends, I can't say enough good things about your beautiful flats. I'll be back!
07/2017
We loved this place!!! Beautiful and comfortable and an amazing location. They provided yummy croissants and wine for us upon arrival. Truly was above our expectations. Below our place was one of the best coffee places we found in Paris too. Our host explained everything and was super helpful! We will definitely stay here again when we visit Paris again!
05/2017
Alexandre's place was much better than I expected. The unit was newly remodeled and the decor was very charming. I would definitely stay here again.
03/2017
This is a great apartment to stay in Paris. It's about 10 minutes to Louvre. The metro station is about 5 Minutes. The apartment is huge and very stylish and clean. We received a great bottle of red wine and croissants on arrival and they were amazing. Daria was super friendly and helpful and she was always very helpful and responsive. The only problem that we had, It was pretty noisy 8-5 M-F as they have renovation work going on. Overall It's a great apartment to stay while visiting Paris.
01/2017
The apartment was fantastic, I couldn't believe it when we walked in.  It was so clean and felt like home.  This apartment look exactly like it did in the ad, nothing was different, which was a real change to many of the other apartments we stayed at, so there were no unexpected issues. Everything from the beds, bathrooms, kitchen and loungeroom were wonderful and comfortable and there were an amazing quantity of towels and facewashers.  It was a great position as it wasn't very noisy and easily accessible to everything.  We like the fact it had cafes and restaurants close by, at our convience, especially after some of the long days we had visiting the attractions of Paris.  The supermarket close by was great to purchase urgent items, e.g milk and bread. Fanny was amazing, she explained every detail we needed to know in relation to the working of this apartment, e.g appliances.  Also she gave us a fabulous run down of restaurants, shops and supermarkets close by.  Also when we had di
10/2015
This apartment is great. My husband and I  travel a lot  and usually rent apartments because we have two kids (7 and 3 Yrs.), so it is a convenient and comfortable option. The service was excellent, location amazing, walking distance from many good restaurants, Monoprix, The Louvre, etc. We would definitely return to this charming  apartment!
12/2013
Deanna Maneker, Richmond, Virginia, and two other women stayed at this wonderful apartment for two weeks in the latter half of May, 2013.  This apartment was comparable to a 4.5 star hotel in location and amenities.  The location was absolutely perfect – a block from the Louvre and yet on a quiet street with restaurants and small shops (bakery, fruit market) nearby.  The gardens were outside our windows with shops and cafes lining the arcade.  We were three women in our mid-70's and felt comfortable walking in the neighborhood, regardless of time of day or night. The best part of renting this apartment was that everything that was advertised as being available was absolutely accurate.  And, there were many helpful pieces of information available in the book at the apartment that made our stay very pleasant.  The rental representative was extremely helpful in setting us up and explaining everything to us when we arrived – we never needed any additional help because of the thorough bri
05/2013
This was our fifth PVA apartment, and it was just as delightful as each of the others. The service is always thorough, efficient, and friendly. The apartment is always clean and thoughtfully furnished. And our stay as temporary Parisians always enhances our visit to the City of Light. From this stunning location, you are close to Metro, Monoprix, La Poste, and Le Grand Vefour! As a Palais Royal resident, you feel the history of this beautiful location—while enjoying all the modern conveniences. This apartment is very comfortable for two couples, with plenty of privacy as well as a big dining room table for relishing a shared evening meal from one of the nearby markets while reminiscing about the day's highlights. The washer and dryer are a great help for those of us who are traveling light, and the free WIFI and phone is a huge bonus. We love PVA!
05/2013
"The apartment is very suited for longer stays – we were there for three weeks.  It is large, comfortable and fully equipped.  We were three people, two of us fluent in French and we have visited France many times as well as lived there.  The size of the apartment is wonderful and it is largely quiet.  Location is excellent – a bit tourist heavy which I had not anticipated, but very central.  The market street, rue Montorgueil, is nearby and is an excellent place to shop.  A large Monoprix is also close, on the Avenue de l'Opera for more everyday supplies.  The manual in the apartment is very helpful in locating services, suppliers, etc., and for questions re: phone/appliances. The support services are very good.  Housekeeping is not included, but there are cleaning supplies in the apartment including a vacuum cleaner. Service: 10  – You are met by a very competent employee with croissants, wine, beautiful flowers and full instructions as to how to operate appliances etc – e
04/2013
We were in awe when we arrived to the apartment. It is very comfortable and well designed. It has every amenity you could want and we were delighted! Would definitely stay there again!! I took pictures and have shared them with friends!
11/2012
Beautifully appointed and the location was close to the Louvre, excellent restaurants and the metro.
04/2012
This is the second time we have rented an apartment with Parisvactionapartments.com. As always, the apartment was very comfortable and well appointed. The staff is always available and is very helpful. The location is perfect with many wonderful restaurants and shops nearby. There are metro stations nearby as well which makes getting around very easy. We will never stay in a hotel again thanks to them.
11/2011
We rented this apartment with another couple.  My husband and I are frequent travellers and usually rent apartments for our vacations.  The other couple are more of the guided tour type and we were able to convince them that this option of renting an apartment was the better way to go.From th e get go, we were very pleased with the entire reservation process.  Alex and other staff were very quick to reply to all of our enquiries.  We received quite a lot of information about the apartment in advance of our arrival and there were numerous guide books and an extensive folder with information about the area.  The apartment was exactly as depicted on their website.  It was clean and well-appointed.  We were met at the apartment when we arrived with fresh croissants, coffee and a nice bottle of wine.  We had a quick tour of the apartment  and an explanation of the use of the appliances and some recommended restaurants in the area.  This apartment is in a perfect area.  It is a
09/2011
Melbourne The apartment is ideally situated within walking distance of every Paris tourist attraction, except perhaps Montmartre and Sacre Cour, and is surrounded by excellent restaurants of every price range. The apartment itself is large and ideally appointed for two couples, with the wonderful Palais Royal gardens serving as its backyard!  And the bookshelves are well stocked with novels and local tourism and restaurant review books. The service provided by PVA, both during the booking period and during our stay, was totally professional/reliable/helpful and there were no hidden payments involved with the rental. I couldn't recommend this apartment more highly.
06/2011
Gainesville Our two week stay in this apartment in May of 2011 was very enjoyable. The location, if you wish to be in the center of activity, is ideal and well worth the rental price.The Louvre and a Metro stop are a five minute walk away. Nearby, a wide choice of bus routes on both rue de L'Opera and rue Rivoli connect you to anywhere in the city. Also, a few blocks down rue Etienne Marcel is the Montorgueil pedestrian-only market street, where you can shop for groceries, baked goods, flowers, or sit at your choice of outdoor cafes. Also on rue Etienne Marcel is a large post office (open 23 hours a day!) where you can buy sturdy, pre-paid boxes in which to safely mail home some of your belongings or purchases to avoid overweight baggage fees at the airport. The apartment overlooks the tree-lined Palais Royal garden. Below, is a cafe and it can be interesting to sit inside and listen to the conversations down there, to watch the diners enjoying their meals outdoors. Their no ise is not intrusive, it just makes you feel a part of Paris from the comfort of your living room sofa. The apartment is clean, spacious, and well furnished. The washer and dryer are separate, efficient appliances, not the endless combined washer/dryer found in other accommodations. The kitchen is extensively stocked with cookware, crockery, and lots of utensils. You'll find a good supply of dish and laundry detergents, paper towels and toilet paper. There is an elevator to the second floor floor apartment, but the stairs are easily negotiable, being wide, carpeted, and shallow. There are wall mounted air conditioners in the living room and each bedroom for individualized temperature control. The bedrooms and baths are at opposite ends of the apartment for total separation and privacy. There's a computer and free phone calls to land lines in the USA. We were met promptly on arrival by a member of the PVA staff, a friendly, knowledgeable woman named Dominique. When minor problems arose, we were able to call he
05/2011
"The ""Palais Royal Elegant Two Bedroom"" apartment was a wonderful way to stay in Paris. The two bedroom/two bathroom apartment and the ability to have a home away from home has spoiled us and we will think twice about staying in a hotel rather than a similar apartment. The clean and well appointed accommodations were exactly as shown on the website. The location proved to be ideal as we were a short walk to the Louvre and the Seine so in essence central to all we wanted to see and do. We would highly recommend Paris Vacation Apartments to anyone who is considering a vacation in Paris."
04/2011
Having stayed in Paris on 3 other occasions this turned out to be a real treat with an outstanding location, for ease of access to many of the major sites and metro. The place was extremely clean, comfortable and the 2 bathrooms made life easy for us all. We were greeted with fresh flowers and a delightful bottle of wine, what a great way to start our time in Paris. We found the apartment was a good size for the 4 of us with all our luggage, roomy ,bright and extremely well laid out. The ease of access to shops for general groceries and restaurants made life easy and relaxing. Between Clara, Alex and Karina they couldn't do enough for us, in accommodating my daughter's earlier arrival to Paris than my wife and I which was greatly appreciated this peace of mind. The apartment was recommended to us by good friends and we were not disappointed one bit, it's certainly one we would continually return to and highly recommend to all. It was a pleasure to know at the end of a long day yo
01/2011
San Clemente, CA mcmike2k@cox.net Dates: . This modern beautiful apartment is perfectly located for easy access to all Paris points of interest either by walking or via public transportation.  The various amenities including a washer and dryer, wi-fi, telephone and computer for research and restaurant reservations made you feel as if you were in your own residence!
09/2010
The apartment is perfectly located for tourists. For those who like to walk, many attractions in central Paris are less than an hour away. We walked in every direction to museums, restaurants, monuments and other sites. For longer trips, we only had to take a short walk to the Metro near the Louvre. Regarding service, the day we arrived we discovered there was no hot water. I called Karina before we left for dinner. By the time we returned to the apartment I found a note from her stating that she and the plumber had already been to the apartment and he had fixed the problem. That level of responsiveness was truly welcome. To all four of us, it demonstrated that Paris Vacation Apartments will do everything necessary to satisfy its customers.
07/2010
" The apartment was a dream come true. The description and photos on the website are very accurate.  4 adults rented this apartment during the Christmas holidays 2009. The bedrooms and bathrooms were of a nice size, very clean, efficient and comfortable. The layout of the apartment, with each bedroom separated on different ends allowed for privacy. The shared living spaces were pleasant and provided a nice home away from home. The living room was large with plenty of seating and the dining table provided plenty of room for 4 people.  We cooked in a couple times during our stay and had breakfast in the apartment every morning. There are plenty of markets nearby to purchase necessities. One of the most memorable parts of this trip was going to the butcher, the fishmonger, the vegetable stands and of course the boulangerie for pastries and bread. Staying at an apartment with cooking facilities gave us that unique experience that we wouldn't have if we stayed at a hotel. The ki tchen was a bit small but offered all the necessities including a dishwasher. Supplies (detergents, towels) were plentiful. The washer and dryer were full size and easy to use
12/2009
"We know there may be some hesitation about renting an apartment with only seeing the pictures on the internet…..that is the major reason we did not rent an apartment in Paris in 2007 through PVA (though we had been tempted) and instead found a lovely hotel for our eight night stay. When we returned in 2009 we thought we would ""take our chances"" and go for the apartment rental and we could not have been any happier with EVERYTHING! The Palais Royal two bedroom on the first floor had more than enough room and it was clean and very comfortable. We were met at the apartment with delicious croissants, wine, and two very nice staff members from PVA to go over any questions or concerns and how to get in touch with them if we needed anything during our stay. On this visit my parents, husband and I stayed for 10 nights and between us we saved half of what each of us had spent on the eight night hotel stay two years ago. For us it is not a question of ""IF"" we would re
09/2009
We stayed in the Palais Royal 2 bdrm apartment August 9-16 and thoroughly enjoyed it. The apartment is spacious and quite comfortable. We were met at the door by Marie after the car you arranged to pick us up at the train station from London arrived. Everyone was prompt and helpful. Marie took the time to show us how everything worked in the apartment, had the computer ready and fresh rolls and wine ready and waiting. The location is superb–right in the heart of Paris and it made it easy for us to stop in at the apartment during the day for a quick snack and/or rest. Again, the apartment was lovely and just as the pictures show. I would stay in this apartment again if we get back to Paris with no problems or worries that it would be anything but perfect. Many, many thanks. You even arranged a taxi for us to take us to the airport when we left. Again everything was prompt and convenient. My best to you all. Linda
08/2009
Finding an apartment can sometimes be a real challenge. Once we found paris vacation apartments, we had wonderful, prompt service. With every inquiry, we had a response within 24 hrs. They offer great choices and perfect locations, our task was just to find a date that worked for us. All the information mailed prior to our departure was comprehensive, accurate and easy to understand. We were greeted exactly as planned. The staff attended to every detail and they made us feel comfortable, secure, and welcome. I can't really tell you how great the staff are! The apartment was perfect for us. We were taking our niece on vacation, so the two bedroom/two bath was a requirement. I might add one that is hard to find in Paris. We appreciated the walk in showers and big bathrooms. We actually prepared a fairly sophisticated dinner one rainy night. It was great! The living/kitchen/eating areas gave us just the right space to relax. We actually liked overlooking the archway into the garden
06/2009
I stayed in this apartment with my 2 adult daughters and a friend. We all thought the apartment was wonderful. It was comfortable and well appointed. The furnishings were very nice and in good condition. We enjoyed the location and found metro and bus service very convenient. We did not require any service other than our check-in and check-out…..both were easy. Service: 10 – Best Value: 8 – Great Attractiveness: 8 – Great Overall: 8 – Great Sarah Hender Australia Dates: April 2009 We stayed in the Palais Royal apartment 1st floor in April of this year. We were travelling in a group of 13 so we needed 3 different apartments close to each other and so we booked the 2 bedroom Palais Royal 3rd floor and the Palais Royal triplex as well as our 1st floor one. We were thrilled with the location as it is a walk to all the main sights. We were also pleased with the high standard of each of the apartments. All comfortable with nice furniture and good kitchens. Our 1st floor apartmen
05/2009
We would stay in this apartment on all of our trips to Paris, if it were available.  There is no better location — one can walk everywhere if one likes to walk.  And there is easy access to the No 1 Metro line.  There are many good restaurants (even some great ones) within walking distance and a Monoprix (department store/grocery) less than 10 minutes away.  And the Grand Magasins (Printemps and Galeries Lafayette) are just slightly further.  The Gardens of the Palais Royale  are also wonderful — an inviting place to sit in the sun and read the paper or a book.  The apartment itself is quiet (at least after the restaurant below closes for the day (usually by 10:30 or so)) and very well appointed with internet access and a phone with free calls to the US.  It would be ideal for two couples since there are two bathrooms, each ensuite, as they say, though just the two of us have been there on our two visits.  The kitchen is large by European standards and is very serviceable.
04/2009
On our many trips to Paris, our visits have been not only trouble-free, but have been greatly enhanced by our hosts, Paris Vacation Apartments (Alex and Isis). From the moment of arrival, and throughout our stay, our attentive, charming and informative hosts have done everything possible to make us feel welcome in Paris. The apartments are beautifully appointed, the kitchens fully equipped (with needed coffee, tea, wine and bread–not to mention fresh flowers–awaiting your arrival), and extensive information re: Paris and the immediate vicinity, available in an attractive guide. If necessary, a representative from PVA is always available, 24/7. We cannot recommend PVA more highly!! Tres manifique!!
02/2009
"Best My brother and I and our wives stayed at this apartment during the last week of Oct. 2008. The apartment was everything that had been suggested through the photos and the description. We love the Palais Royal, its elegance, convenience, nearby facilities, and ambiance. This apartment is ideal for two couples
10/2008
"This is the second time we have stayed at one of Alex and Isis's apartments. We loved every minute. We love Paris and wish we could visit more often. We were so comfortable in the apartment. It really felt like home. The location is great, not only for all the places you can walk to, but also for all the public transportation close at hand. Not only is the apartment close to two metro stops, it is also close to many bus lines: 21, 27, 29, 39, 48, 67, 68, 69, 72, 81 and 95. We purchased ""Le passe Navigo Découverte"" for 5 Euros. This is a transportation pass that we can reuse for up to ten years. We loaded the pass with "Carte Orange Mensuel" for 55.1 Euros. That paid for all of our transportation in Zones 1 and 2 for the entire month. You can also load it with a week's worth of transportation if you are not staying a month. While the metro would whisk us to our destination quickly, we particularly enjoyed the buses. We could sightsee along the way and avoid the stairs i
09/2008
Our week in Paris was enhanced tremendously by our home base here. The location is perfect for walking or gaining access to the Metro. We enjoyed several good meals made right in the apartment. There were also many good restaurants nearby as well as grocery markets, patisseries, a poissonnerie, and a boucherie. The apartment itself was so comfortable and well provisioned. Our hostess, Clementine, made us welcome from the beginning, especially considering our early morning arrival, and was always available to offer assistance, if needed. Overall, we couldn't have had a better housing value in Paris and hope we can visit again soon.
04/2008
We just loved the apartment. It was a real change from the house we had in Provence, which was 3 levels & 5 bedrooms. I'm laughing when I say this, because no matter what the difference, we absolutely loved the apartment & the location. It couln't have been better. We were 4 adults & 3 children, so you can see what I mean. We had to learn how to dance around each other & do shifts for showers & dinner, but we worked it out just fine with no problems. What a lovely location…the Palais Royale. So much history, which we were all interested in…going all the way back to Cardinal Richelieu. The gardens were lovely & a great place to eat at the cafes, let the children run around & sit in the sun. We were so glad to have chosen the apatment & the location…so close to everything. We got the batobus tickets for 2 days and going up and down the Seine was a delight. Forget the metro…we were never in that much of a hurry. We loved the ambience, the architecture & everyt
10/2007
"We were delighted with our stay in the first floor Palais Royal location. In fact, the whole experience including arranging for the apartment was excellent. Communications were fast, clear and informative, and very friendly. I got the feeling that Alex, Isis and their associates really cared about making this a successful experience. The apartment is perfectly located in a building that is loaded with charm and history. The decor was very nice, with ""homey"" touches like books and a computer as part of the package. It easily accommodated four people. The welcoming wine, croissants and fresh flowers plus Marie-Laure's lessons on where the best boulangeries could be found were nice additions. I would unhesitatingly recommend this apartment and Paris Vacation Apartments to anyone looking for a great apartment at a fair price. (Speaking of price — I liked the clarity of the financial terms . . . one clearly stated price, one clearly stated deposit policy with no surprises in t
10/2007
My husband and I, along with our two young adult children, spent a week at the first floor Palais Royale apartment to celebrate the culmination of our daughter's college semester abroad, as well as an early Christmas. Everything in the apartment was exactly as advertised, and in addition to the flowers and wine, there was a warm brioche awaiting our arrival. The location was excellent–easy access to two Metro stops, steps from the Louvre, and in easy walking distance to an excellent market and a favorite bistro. We cooked a memorable dinner in our little kitchen, had wonderful coffee every morning, rested well, and enjoyed impeccably clean, well functioning bathrooms. We would absolutely recommend PVA to anyone (in fact, after our conversation yesterday, my friend Karen is going to try to get a last-minute apartment reservation and cancel her Marriott Champs Elysees reservations for next week), and we're already talking about when we can return. Thanks to Alex fo
07/2007
I cannot rave enough about how wonderful our whole experience was! Even before we arrived in Paris – Alex, Isis and Leila were so helpful providing so much information and incredible Paris travel tips. Leila greeted us at the apartment on arrival and answered all our questions. Whilst in Paris they also helped answer any questions that arose. The location is perfect! The Louvre is literally around the corner as well as Comedie Francaise and so many other wonderful places. We walked to the Eiffel Tower, up the Champs Elysees to the Arc de Triomphe and it was a quick Metro ride to Montmartre or RER to Versailles. The apartment is even prettier than in the pictures! Spacious and spotless and all the comforts of home! When we arrived we were welcomed with a beautiful vase of flowers, pastries and a very nice bottle of vin! I wish I could find those warming towel racks here! It was great to wake up and make coffee in the french press and walk to the boulangerie for fresh crois
11/2006
"As you approach the green door of this apartment you feel that Colette herself must be waiting to greet you. On this occasion Marie-Laure proved to be a worthy substitute. The website photos of this apartment accurately display it's geography and layout, but what no photograph can show is the wonderful ambience of the place. This apartment is a delight. Very Parisien and with all the facilities that you require for a week away from home plus a very useful laptop and Internet connection to keep in touch. And the location, WOW. Right next to the Louvre, the ""secret gardens"" of the Palais Royal at your doorstep and so quiet at night for such a central location. Walk in one direction and you are at rue Montorgueil, Sainte Chapelle and the Marais district. Walk in another and you have Cafe Flore, Saint Sulpice and Bon Marche. Still another and there's Angelinas, Laduree and the Ritz. And just around the corner on rue Vivian is the marvellous Le Grand Colbert restaurant. This apart
11/2006
We travelled overseas with our two children (age 8 and 5) for our tenth wedding anniversary. My wife and I have very high standards and our children have some awkward dietary restrictions. The apartment was perfect both in location and with ammenities. The Monoprix was a ten minute walk for all our basic needs. The subway entrance was a two minute walk from the apartment, however, we were able to walk to most attractions. The location was very safe and so family friendly. Our children especially enjoyed playing in the Palais Royale sculpture park, which was their highlight each night prior to going to sleep. We met with two other families while in Paris and they were both so impressed by your apartment. When we return to Paris, we will make sure to book your apartment well in advance. Sincerely, The Lees
08/2006
Our family of 4 rented this apartment for 1 week in the summer in order to enjoy more spread-out room during our stay (our daughters are ages 14 and 18). We couldn't have picked a better place to stay. The apartment is utterly charming. The space is just right. The beds are quite comfortable and I tend to be particular about that. The linens were all fresh and there were extras of everything. The bathrooms were equally clean and modern. We just had one shower that did not drain well. We enjoyed the many books in the living room shelves about traveling in Paris. I was able to look up the restaurant supply stores this way and visit them (I am a personal chef). They turned out to be within walking distance of the apartment. And the Palais Royal location was just fabulous. A real treat for an American since we don't have that kind of old world grandeur in our country. It was a perfect starting point for most destinations. We used the Metro mostly, walked a lot and took a few cabs when we were too tired to walk. We also appreciated having the air conditioning although we did not need this many days. We even used the umbrellas that hang in the hallway. Thank you Alex! The kitchen was useful and spotless. We could also do our laundry using the washer and dryer in the kitchen. Storage was excellent for clothes, and even for hanging up a few items of wet laundry to air-dry. We felt well taken care of by Alex's staff who met us on arrival at the apartment, introduced us to it and the surrounding area, made our first evening's dinner reservation for us (in French) and also arranged for our return taxi to the airport. Plus we blew a fuse during our stay which knocked out power to a few rooms and this was fixed quickly. We even had to call for a doctor to treat one of our daughters for an ear infection. The doctor came within 1 hour of our call. Amazing. We had to pay cash for this visit but the response time was much appreciated! All in all, one of the best homes away from home we have ever h
07/2006
Our stay at The Palais Royale apartment was really wonderful most especially as the park right out our door provided a bit of calm in an otherwise busy city. The location to the Metro and the Louvre, Jardin de Tuilerries and Opera was superb. Having a kitchen and laundry facilities made it easy on our family who didn't care to eat out every meal nor venture out to wash clothes. We were delivered a beautiful orchid on our arrival which made us feel very welcome. When we decide to visit Paris again, we know where we will stay
07/2006
Well maintained appartment in an excellent location. What an improvement over a hotel.
06/2006
Our stay in the Palais Royal first floor apartment was outstanding. The apartment was charming,immaculate and comfortable and so close to restaurants and museums. The apartment was perfect for my husband, myself, our daughter and niece. Marie Lauree met us and was always available for any questions and she arranged for our taxi to take us to the airport. We would like to return and rent again from Paris Vacation Apartments. It was a wonderful experience!
06/2006
We normally rent an apartment whenever we are in Paris. Our stay in the Palais Royal Two Bedroom First Floor apartment was one of our very best experiences ever, far exceeding our expectations for comfort, roominess, and service. It's also an excellent choice for two couples or a couple with children, because the bedrooms are located at opposite ends of the apartment and afford privacy. If you are seeking a quality, centrally-located Paris apartment with top-notch amenities and service, you won't go wrong here.
05/2006
Excellent location and well equiped. Close to providers and attractions. Alex and Isis were very attentive and responsive to our needs. Our stay met all our expectations (web descriptions were accurate and true) and we considered it very good value. Highly recommended.
04/2006
"This apartment and the service exhibited by Alex and his associates is fantastic. The location is excellent. We were able to walk anywhere we wanted. When we didn't want to walk there are 2 metro stops 2 minutes away. Rue Montpensier is a very quiet street by night and nicely busy during the day. The gardens of Palais Royal are used as a pedistrian walkway during the week and by joggers and other exercise enthusiasts on the weekends. The gardens and shopping areas are very quiet at night. The shops below the apartment, and surrounding the gardens, are all very interesting. The apartment is very close to many different eating establishments with various price ranges. We had breakfast the Louvre cafe 2 mornings (without touring the Louvre!). Banks and ATMs are very close by and there are a variety. There are several pharmacies in the area and a large supermarket in the basement of Monoprix on Avenue de l'Opera. Surrounding Rue Montpensier are several other well-known streets, R ue Richelieu, Rue des Petits Champs, Rue Vivienne, Rue St. Honore and Rue de Rivoli with many shops, restaurants, cafes, and small markets. We could walk, easily, from the apartment to Pont Neuf and cross to Ile de la Cite arrived and the promise of wine, water, coffee, fresh pastry, many condiments was kept (not that we doubted). We were met by Leila and shown the apartment, our internet connection was set up (very easily), she showed us how to use things, showed us the book with additional information (and multiple copies of this so we could take a map of the area away), and made sure we had all contact numbers. Alex called during the week to make sure that all was going well. Had we needed they would have made lunch, dinner or tour reservations for us. This trip was to celebrate a milestone birthday and it was definitely one of the best birthdays I've ever had, probably the best! I would stay here again with no hesitation or use one of their other apartments with no hesitation. In fact, I can't return to Paris unless I am staying for a week or longer so that I can rent this apartment again!! I found the price to be quite good and was very comparable to what my party would have spent had we stayed in 2 hotel rooms and believe
01/2006
This is the best apartment we have stayed in during our self catered vacations to Europe! Location is great, traffic sounds are at a minimum, furinture is comfortable and appealing, the kitchen is well equipped, bathrooms are new and work well, and the staff at Paris Vacation Apartments took tremendous care to ensure we were happy and comfortable. Congratulations to Alex and his staff for their quality efforts and success!
10/2005
We absolutely loved the apartment. It was spacious, lovely and in a great location. It couldn't have been nicer.
08/2005
"This is our 2nd time to stay with Alex in one of his Palais Royal apts. Again, expectations were exceeded! Everything, to the last detail, is thought of – brioche, wine, and flowers upon arrival
06/2005
We were two friends and loved it. We found it online and rented based on the reviews. It was just as represented by the reviewers and this site. So easy to arrange, emails answered quickly, and everything went perfectly from rental, arrival and departure. Right down to arranging for luggage storage and cab to the airport. Everything we needed was there, even the unexpected terry cloth robes, umbrella, coffee and flowers. Perfect location. Palais Royale gardens are peaceful and right out your door. Great restaurants and the Louvre are just steps away as is Metro. We loved returning from the hectic Marias and other excursions to our quiet retreat. It could be small for four adults with the only full bath shared (though still much better than comparable hotel space). Great for two friends, or families of up to four. And, there's always the larger apartments PVA rents in the same building, which we visted with future visits with a larger group in mind
05/2005
Apartment was very nice. Location is superb. Reservation process was smooth and easy. We would certainly recommend this apartment, and Alex and his staff, to everyone. We look forward to returning in the future!
02/2005
To say our stay in Paris in this particular apartment was outstanding would be a complete understatement. The apartment is absolutely beautiful. The amenities are superior. The location is the best. You can walk just about anywhere you would want to go. If walking is not an option there are Metro stations so close you could almost jump out a window and land on one. There are excellent restaraunts so close you can pick your menu By sticking your head out the window and taking a deep breath. The ease of the rental process is outstanding. We were met at the apartment by Cecile. She is extremely helpful and informative. I would highly suggest the option of being met at the airport by Carlos. It is slightly more expensive than a taxi but the ride is so much more enjoyable when you are not in fear of your life by the sometimes rather exciting driving tactics of a parisian taxi driver. Not to mention the fact that he knows exactly where you are going and gets you right to the front do
01/2005
We will be back for sure. Also if you want to use the ADSL broadband internet link make sure you bring a laptop, as there is no computer in the apartment. Cheers all, have fun. Lee & Nikki
12/2004
I cannot fully express how delighted we were with our stay in Paris. The building & apartment were gorgeous. Cecille was wonderful, giving us wonderful advice and even connecting our laptop to the high speed internet connection. The binder of information and maps were very useful. The five minute walk to the Louvre through the gardens of the Palais Royal never failed to delight each morning. I don't think I'll ever stay in a hotel in Paris again.
10/2004
Just returned from staying in this beautiful apartment and am so grateful for the experience, location and service. This was a reunion for three old friends. Alex was truly wonderful and incredibly generous in helping us meet up with each other, relaying messages about missed flights, helping us track down lost luggage and even arranging for the rental of a wheelchair. The apartment itself is tastefully furnished, very spacious and livable. Great bathrooms! (Especially the master bath which is bedroom sized!) The standout feature of the apartment is the location–incredibly close to everything and yet quiet and secluded feeling because of its location on the garden. This was our third stay with Paris Vacation Apartments. The first two times we stayed on Montmartre and we were a little concerned that we wouldn't have as many of the small restaurants, boutiques, and food shops this close to the center of town—we were very pleasantly surprised to find great bakeries, small restaur
10/2004
THE ROYAL TREATMENT…It s rare in this day and age when one s expectations are exceeded by exceptional reality. Our recent experience renting from Alex Mony at Paris Vacation Apartments was one of those realities. From the first correspondence with Alex and Isis to the final goodbye by Cecile in front of our apartment and follow-up by Alex once we were home, it was an incredible Parisian stay. Our apartment in the Palais Royal was one of comfort and luxury. The location is ideally located near the Louvre and the Rue de Rivoli, yet tucked away on a quiet side street with access to restaurants, shops and bakeries. The spacious, immaculate apartment can be described as rooms with a view as all the large living room and bedroom windows open onto the Palais Gardens. The living room was elegant, yet comfortable. The bedrooms were large, the beds firm. The bathrooms, as well as the rest of the apartment, have all been recently remodeled with the standard of excellence one wou
10/2004
The apartment was sooo welcoming (as was Alex!)when we arrived by taxi from the train as per their travel advice. He put our mind at ease, showed us how to use the appliances, made dinner reservations to get us going and made himself available if he was needed. He went over and above by trying to help us find the camera we left on the train. The apartment itself was more than we hoped it would be. It is in a perfect location for touristing. We were proud to say we were staying in the Palais Royale. The Louvre and Musee D'Orsay were our main attractions in easy walking distance. We even walked to the Arc de Triumph, Eiffle Tower, Sacre Coure, and Notre Dame Cathedral. We breakfasted in the apartment, lunched as we toured, and stopped at the super market each evening for the makings of our evening meal which we prepared in the perfect little kitchen and enjoyed in the dining area overlooking the gardens of the Palais Royale. We will always have
08/2004
See less reviews
en