LOUVRE / PALAIS ROYAL GARDEN TWO BEDROOM TRIPLEX
LOUVRE / PALAIS ROYAL GARDEN
TWO BEDROOM TRIPLEX
Description
Please note that all our apartments have a Paris official registration license number. It can be sent to you upon request. 
THE CHARM OF STAYING IN A HISTORICAL MONUMENT (65 m² – 700 sq ft)
A truly unique experience. This cosy apartment within the Palais Royal opens directly onto the gardens through the living-room. The Palais Royal is a palace located opposite the Louvre and a few steps from Opera. A prime location in the very heart of historical Paris. Through time, it's inhabitants include prominent figures such as Cardinal Richelieu, King Louis XIII, Louis XIV and the Bonaparte family. This charming apartment is situated directly on the gardens of the historic Palais Royal, just a stone's throw from the Louvre. Decorated with antique furniture, this flat is an ideal spot for a family, two couples or simply friends traveling together who want to experience living like "real" Parisians. The beautiful gardens outside your door are perfect for children to play in and adults to stroll in. The combination of antiques, French windows and stylish renovations create old-world charm with modern comforts. This cosy apartment has two bedrooms and one bathroom with two WCs, one of which is separate, a cute living room and a fully equipped kitchen. A perfect hideaway that has been modernized to give maximum comfort and to make your stay "très cosy". Settle in, relax and enjoy your stay in this romantic city.
Photos
Array
(
    [title] => Entrance of the apartment
    [caption] => 
    [url] => https://www.parisvacationapartments.com/wp-content/uploads/2017/03/fgu1504.jpg
    [alt] => Entrance of the apartment
)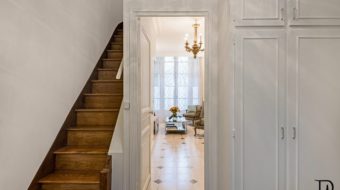 Array
(
    [title] => Living room view one
    [caption] => 
    [url] => https://www.parisvacationapartments.com/wp-content/uploads/2017/03/fgu1600.jpg
    [alt] => Living room view one
)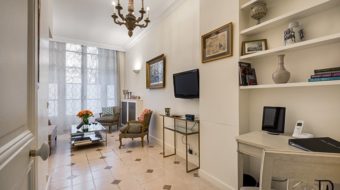 Array
(
    [title] => Living room view two
    [caption] => 
    [url] => https://www.parisvacationapartments.com/wp-content/uploads/2017/03/fgu1450.jpg
    [alt] => Living room view two
)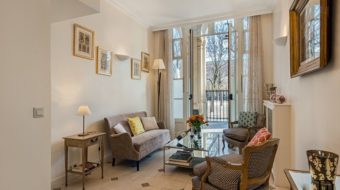 Array
(
    [title] => Living room view three
    [caption] => 
    [url] => https://www.parisvacationapartments.com/wp-content/uploads/2017/03/fgu1470.jpg
    [alt] => Living room view three
)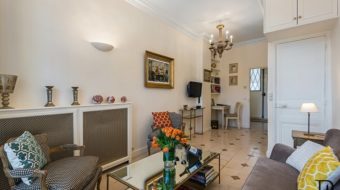 Array
(
    [title] => Living room view four
    [caption] => 
    [url] => https://www.parisvacationapartments.com/wp-content/uploads/2017/03/fgu1431.jpg
    [alt] => Living room view four
)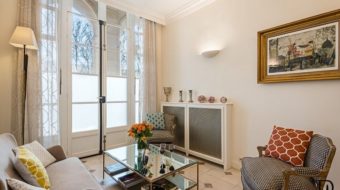 Array
(
    [title] => Living room view six
    [caption] => 
    [url] => https://www.parisvacationapartments.com/wp-content/uploads/2017/03/fgu1405.jpg
    [alt] => Living room view six
)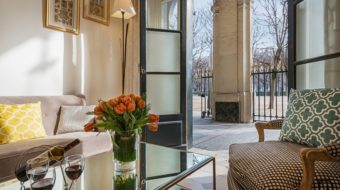 Array
(
    [title] => Living room view seven
    [caption] => 
    [url] => https://www.parisvacationapartments.com/wp-content/uploads/2017/03/fgu1497.jpg
    [alt] => Living room view seven
)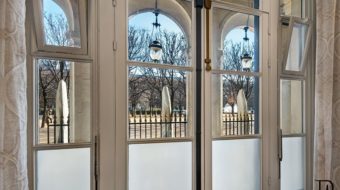 Array
(
    [title] => Bedroom one view one
    [caption] => 
    [url] => https://www.parisvacationapartments.com/wp-content/uploads/2017/03/fgu1541.jpg
    [alt] => Bedroom one view one
)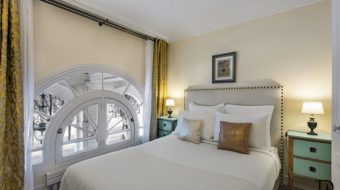 Array
(
    [title] => Bedroom one view two
    [caption] => 
    [url] => https://www.parisvacationapartments.com/wp-content/uploads/2017/03/fgu1583.jpg
    [alt] => Bedroom one view two
)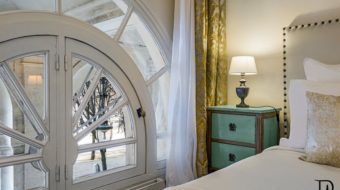 Array
(
    [title] => Bedroom one view three
    [caption] => 
    [url] => https://www.parisvacationapartments.com/wp-content/uploads/2017/03/fgu1557.jpg
    [alt] => Bedroom one view three
)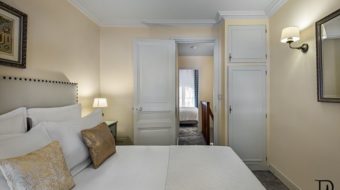 Array
(
    [title] => Bedroom two view one
    [caption] => 
    [url] => https://www.parisvacationapartments.com/wp-content/uploads/2017/03/fgu1570.jpg
    [alt] => Bedroom two view one
)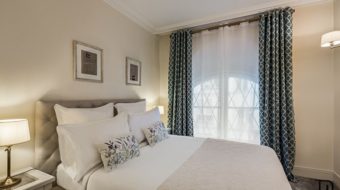 Array
(
    [title] => Bedroom two view two
    [caption] => 
    [url] => https://www.parisvacationapartments.com/wp-content/uploads/2017/03/fgu1577.jpg
    [alt] => Bedroom two view two
)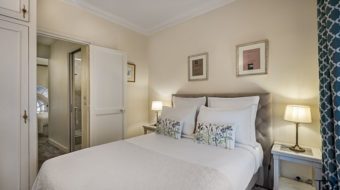 Array
(
    [title] => Bathroom view one
    [caption] => 
    [url] => https://www.parisvacationapartments.com/wp-content/uploads/2017/03/fgu1591.jpg
    [alt] => Bathroom view one
)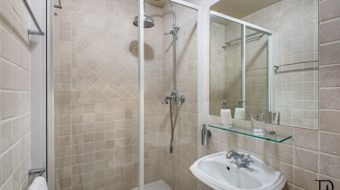 Array
(
    [title] => Bathroom view two
    [caption] => 
    [url] => https://www.parisvacationapartments.com/wp-content/uploads/2017/03/fgu1598.jpg
    [alt] => Bathroom view two
)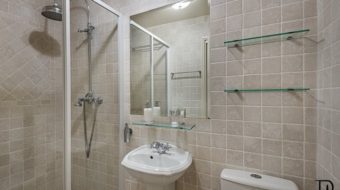 Array
(
    [title] => Kitchen view one
    [caption] => 
    [url] => https://www.parisvacationapartments.com/wp-content/uploads/2017/03/fgu1524.jpg
    [alt] => Kitchen view one
)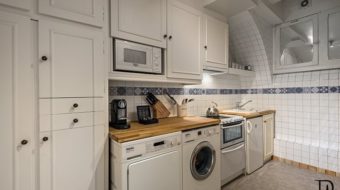 Array
(
    [title] => Kitchen view two
    [caption] => 
    [url] => https://www.parisvacationapartments.com/wp-content/uploads/2017/03/fgu1534.jpg
    [alt] => Kitchen view two
)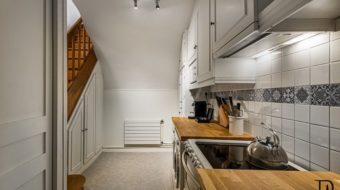 Array
(
    [title] => Entrance by the arcade
    [caption] => 
    [url] => https://www.parisvacationapartments.com/wp-content/uploads/2017/03/IMG_9931.jpg
    [alt] => Entrance by the arcade
)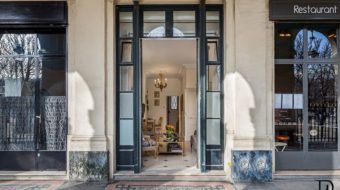 Array
(
    [title] => View of your building from the garden
    [caption] => 
    [url] => https://www.parisvacationapartments.com/wp-content/uploads/2017/03/view-of-your-building-from-the-garden-3.jpg
    [alt] => View of your building from the garden
)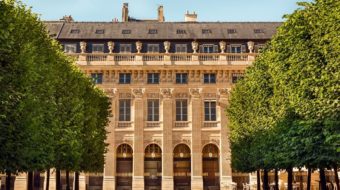 Array
(
    [title] => One view from the garden
    [caption] => 
    [url] => https://www.parisvacationapartments.com/wp-content/uploads/2017/03/one-view-from-the-garden-3.jpg
    [alt] => One view from the garden
)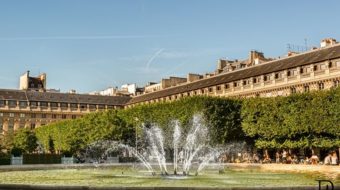 Array
(
    [title] => Under the arcade of the Palais Royal
    [caption] => 
    [url] => https://www.parisvacationapartments.com/wp-content/uploads/2017/03/under-the-arcade-of-the-palais-royal-3.jpg
    [alt] => Under the arcade of the Palais Royal
)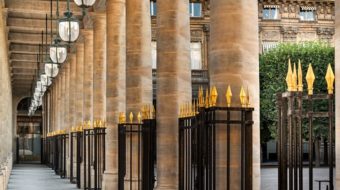 Accomodation
American shower
Double beds
Full bathroom
Sofa
Amenities
Bathrobes
Bottle of water
Coffee for the coffee press
Dish washer tabs
French wine upon arrival
Fresh cut flowers
Laundry detergent
Nespresso pod
Trash bags
Set of Occitane toiletries
Set of towels
Set of sheets
Softener
Kitchen roll
Sugar
Tea
Umbrellas
Appliance
Bose Bluetooth Speaker
Burners
Cable TV (CNN/BBC)
Central Heating
Coffee press
Coffee maker
Dishes & Cutlery
Dishwasher
Drying rack
Dryer
Fan in summer
Free calls to French cells
Free calls to land lines
Free wifi
Hair dryer
High-speed internet
Iron & ironing board
Microwave
Nespresso Machine
Oven
Refrigerator
Washing machine
Pricing
March 01 to November 07
1810 Euros / week
January 08 to February 29
1560 Euros / week
November 08 to December 17
1560 Euros / week
December 18 to January 07
2060 Euros / week
Rate based on 4 person occupancy.
For fashion week, prices upon request.
Location
Palais Royal / Musée du Louvre or Pyramides
81 - Palais Royal / Comédie française
Personalise your stay
We would be happy to suggest some of our extra services. Please do let us know if you are interested and we will send you a quote by email.
See more reviews
While the photos and description are accurate, they don't do this apartment justice. It's beautiful and bright, and the location can't be beat. The mattresses and pillows are super comfortable, and the kitchen is well-conceived and everything works. If stairs are an issue I wouldn't recommend – they're fairly narrow and steep – but chances are you'll spend most of your time on the ground floor anyway. Communication and check-in were perfect. Looking forward to my next stay!
04/2022
Everything was good: location, check in – check out, cleanness. The house has everything you need. Thanks!
01/2022
A true gem in the absolute centre of Paris, close to any place you want to go and explore. Charming and stylish decorations, all necessary amenities. The host made a special touch to great with a flower bouquet, wine bottle and a baguette, which was wonderful. The only minor downside is that the walls are very thin and during the daytime you can hear all the hustle and bustle of the streets and nextdoor restaurant. Still, for a week's visit in Paris, this is an unbeatable experience being able to live right in the Jardins du Palais Royal. Highly recommend!
10/2021
We experienced great communication and flexibility- from the time we first booked to get to France in March 2020 , throughout the continual changing of dates during the pandemic, until we finally got there this summer July 2021! The place is exactly as described and it is so perfectly situated to walk everywhere or take the metro it just couldn't be better for a week in Paris seeing all the sights. They are very clear that the stairs leading down to the kitchen and up to the bedrooms are too tricky for elderly folks but for anyone else this place can't be beat. It is luxurious and well-equipped. We loved our stay and we will return- we will recommend to friends, too!
07/2021
This apartment is all about the location. Open the front doors and you are in the gardens of the Palais Royal – what a fabulous experience!
01/2020
非常好,房子位于皇家公园的景点里面,交通非常便利,房主非常细心,房内设施特别的齐全,并且提供咖啡,红酒,音响等等,入住体验非常好。并且房东特别的友好,很及时的回复我们的消息。接待我们的人员也是非常友好的,仔细的跟我们讲解如何使用房内设备等等。非常好 Very good, the house is located in the attractions of the Royal Park, the transportation is very convenient, the owner is very careful, the room facilities are special, and the coffee, wine, sound, etc., the stay is very good. And the landlord is particularly friendly and responds to our news in a timely manner. The people who received us were also very friendly, carefully explaining how to use the in-room equipment and so on. very good!
11/2019
Super recommendable, disfrutamos absolutamente todo! La atención, el departamento, la zona, las amenidades.
10/2019
The apartment is a great space for two people. In the heart of everything, so many attractions are an easy walk. And our host was excellent. Highly recommended. The place was wonderful. Being in the heart of everything made our first visit to Paris very enjoyable. Pierre was so helpful. Thank you.
10/2019
Couldn't be better. Excellent location close to subway, restaurants, cafe, theatre, museums…
09/2019
My family had a very pleasant stay here.. the location was great and host was very friendly. Most of the key attractions(Louvre museum, Garnier.. etc) in Paris were located within walkable distance, so we didn't really have to take taxi or bus during our trip. Would love to visit here again:)!
08/2019
This place is a gem! It is spotlessly clean and beautifully presented. It is small but perfectly formed. You have to be able to negotiate the steep stairs, but they add to the charm. It is a real treat to be right in the cloisters of the Palais Royale. Restaurants and the gardens right outside the door and walking distance to everything. Highly recommend staying here.
06/2019
A wonderful apartment in absolutely a prime location, just minutes walk to the Lourvre, Seine River and so much more. We walked everywhere we wanted to visit. The apartment was nicely appointed and had everything we needed. As a French friend commented, "this is perfect!"
05/2019
This is a cute apartment in a great location.
05/2019
If you want Paris on your doorstep, then book this apartment now. The most wonderful location, right in the heart of the city. We had our coffee by a water fountain every morning, delicious from the cafe next door. Although a little noisy at night (bring earplugs!) we felt safe and slept well. Alexandre and his team were fantastic and we recommend to all. Thank you for having us! Thank you for your friendly welcome, and for letting us store our bags! We very much appreciated it!
04/2019
Can't beat the location, walkable everywhere or easy access to multiple metro stops. Very nice/safe neighborhood and house had everything we needed for two couples. Kitchen a little tight space wise but really wasn't a problem. We brought a few meals back with us to heat up and ate in the living room. One day trip recommendation we highly recommend is a trip to Sceaux which is just a short train ride away and you will feel like you've left Paris for a rural village with amazing bakeries, fruit shops and a nice Chateau to visit.
03/2019
We had a great stay at this 2 bedroom 2 bathroom apartment, in a wonderful location at the jardin du Palais Royale! The apartment was impeccably clean, and the beds were very comfortable. It was very kind to leave a bottle of wine and Madeleine's as well. We had a couple of maintenance issues during our stay, most of which were repaired quickly and without trouble. Would definitely recommend and stay again! Thank you!!
02/2019
Everything's good especially the location near to champ Elysees and Place Vendôme and Rue Cambon for luxury shopping . Those who loves cooking will satisfy with facilities provided in the kitchen. Two stairs in the apartment and those with extra luggage ie more than 2 , Pls be prepared to locate the luggage At the ground floor instead of in the bedroom.
12/2018
Excellent location, cute apartment, everything you need is there!
12/2018
The apartment is super close to the Louvre, so the location was excellent. There is also a very good restaurant next door. The apartment itself was amazing too. It was quite small, but clean and well-equipped. There was basically just the bed in the bedroom and no space for anything else, but that's all you need for a city-trip, right ? We really enjoyed our stay.
08/2018
Great location – a bit too hot no AC. – we will come back again.
08/2018
What a wonderful place! To start, the location is beautiful facing the Royal Palace Gardens. You can open the back doors directly to the arcade, gardens, and fountain making for a very quaint and relaxing environment. The Louvre is a 5-8mins walk and access to the Seine is about 10mins. Notre Dame and Musee D'Orsay are a bit further but easily walkable, about 15-20mins. Beyond those, you are looking at a 30+ min walk or metro ride to see the Eiffel Tower, Sacre Coeur, Luxembourg Gardens, Invalides, etc. Pierre-Louis met us right on time with great communication before arrival. The space was extremely clean with small bedrooms and very comfortable beds. The bedrooms are located upstairs with one full bath and the kitchen, washing machine, and a half bath are located in the basement.
05/2018
Great apartment! Our family (with 2 small children) stayed here for a week and loved every minute of it. Located right on the gardens of the Palais Royale in the heart of the city. The apartment had everything we could need. Lots of restaurants and cafes nearby, including next door. It does have steep stairs which wasn't a problem for us but worth considering. Overall a great experience
04/2018
This is an amazing apartment just for the location itself. You are literally a few minutes walk from the Louvre in the heart of the city. You step out you front door and are In the park at Palais Royal. It's frankly hard to believe that we were able to find a legitimate two bedroom apartment in this part of town for such a reasonable price. There are shops and restaurants all around – and you are only about 15 minutes from all the shops around Les Halles. The apartment is a bit of a tight squeeze, and the stairs are narrow and steep – but we thought it was more cozy and charming than it was crowded. It was very clean and really quite charming. We had enough room in the kitchen to cook for ourselves most days while we were there and a grocery store within a few blocks open until 12am every day (Opera Market…with the best dates we have ever seen!). The apartment is rather noisy as you have a theater down the street, a restaurant next door and shops all around. We could hear people wa
12/2017
Un lugar al que quieres volver cuando todavía no te has ido . Increíble.
12/2017
Truly a vibrant location and a nice place to stay!
10/2017
This apartment was perfect for my daughter and I for our week in Paris. Immaculate, convenient, great neighborhood. Very responsive communication.
08/2017
We had an excellent stay. From the moment we arrived to the apartment with the warm welcome, lovely flowers, wine and croissants. The apartment looks great with the new additions. We look forward to returning in December.
03/2017
Your comments (to be published): Excellent in every way. The apartment is beautiful, clean, and in a perfect location. Our expectations were met or exceeded in every way. The PVA staff are wonderful to work with. All our questions were answered and all our requests were fulfilled. We will definitely be returning to Palais Royal on our next trip to Paris.
10/2016
The location is perfect. The place is exactly as shown in the pictures. Promptly greeted by on arrival at 10am though the check-in time was at 4pm. Explained all the essentials and we unpacked and left while they cleaned the place making it tidy for us. Location is ideal to all places around Louvre and is a stones throw away from Louvre. On the last day they called in for a cab to drop us off at the CDG. Only point to note is that the place is on 3 levels with narrow stair cases so if you have little kids make sure you take this into account. We were a family of 4 with 2 little girls (5 and 3) so had to be extra careful while they were playing or running around on stairs. It worked for us as we were out most of the time !
10/2015
We arrived late to the apartment, but were warmly greeted by the PVA agent.  The apartment was spectacular! Clean, all of the advertised ammenities included, lovely decor and in the perfect location.  PVA even had a current library where we could research our area and many other Paris attractions.  I thought that everything was so thoughfully prepared for us.  When we return to Paris, we will definately stay with PVA.  If we travel to other locations, and they are available, we will definately stay with them.  Our experience with them really allowed us to relax and enjoy our time! We've stayed in the 1st arrondisement on previous trips to Paris, but at area hotels.  PVA was a much better option! We can't wait to go back!
08/2015
Fabulous location Clean Comfortable bed Well equipped Well furnished Computer and phone a plus We were met at apt by a member of your team who explained everything to us.same thing at checkout. Awesome service.
05/2013
After a somewhat an exhaustive arrival, train from London was wonderful, the 1 and half hour wait for a taxi, not so wonderful, We were greeted at the apartment by Pierre who was quite welcoming. He was smiling cheek to cheek and explained all the amenities that the apartment had to offer. After spending a week in London it was great to be able to do laundry and having the detergent on hand was great. (I would have never known to empty the water out of the dryer) Pierre went above and beyond in his explanations and arrange dinner reservations for us that evening at CafÈ Vivienne, my favorite meal of the trip! As we settled in he provided the most delicious croissants along with a beautiful floral arrangement that we enjoyed our entire visit. The apartment was quite comfortable for us but I feel the bedding may need to be updated as it sagged in the middle somewhat but having a queen size, great! The apartment was conveniently located which helped with being able to see all the sights of
06/2012
"My family and I stayed in your wonderful apartment the last week in April 2012. We loved the apartment which is in the very best location in Paris. The weather was rainly as often occurs in April, but having the covered walkway just outside our door allowed us to have access to the shops and easy walk to the museums. I especially appreciated the great service provided by your company, assisting us with travel from the airport and providing all kinds of information to make out stay exceptional. For us to stay in a hotel would have cost approximately three or four times more than our cost
04/2012
This is our fifth stay with PVA and our second stay in this property. This apartment could not be better located. Almost anything that the average leisure visitor to Paris would want to see is within reasonable walking distance. There are some excellent restaurants within a very short distance and the outstanding (but expensive) Grand Vefour  a matter of meters away. The apartment opens on to the gardens of the Palais Royal, which, on any view, is kind of special. This is a comfortable apartmnent for a couple on their own or with one or two children but might be a squeeze for two adult couples if you eat in a lot. The accommodation is distributed over three floors and that may not suit some couples (elderly or unfit)  but it does have the advantage that the kitchen is in the basement and any cooking aromas are contained there. The service from the PVA staff has always been courteous, excellent and warm on arrival and any guest should feel that while they have independence they also have s
12/2011
" I have stayed in the Palais Royal triplex the first week of December 2011 and am planning on going back May 20-27 2012. This will be my 24th trip to Paris. I prefer the 1st for location and if money were no object My dream pied a terre would be in the Palais Royal. I have rented six different apartments over the years in Paris and much prefer them to hotels for value. I would rate this apartment a 10/10 for service and location. An 8/10 for value, and 9/10 for attractiveness.   I have only stayed in one place more attractive and it was double the price per person per night and the location was not as convenient. The view was of an inner court yard!   The beds are comfortable( I usually carry an air mattress because I have back problems and I have no problems with these beds), and the access to the gardens in incredible. It is clean and has everything I require. The washing machine is the best I have ever encountered. The dryer actually dries instead of steaming one's clothing. I am
12/2011
If we had searched for a year, we could not have found a better place to stay.  The apartment was exactly as advertised, the location was incredible, and your staff attentive to the smallest details.  We really appreciated being able to walk to almost anywhere in the city.  Having free telephone access back to the US was wonderful.  Being able to prepare a few meals at home helped save money for some restaurant splurges.  And being able to do laundry in the apartment left room in our suitcases for some gifts and souvenirs.  Having a laptop computer available to help plan daily activities was fantastic — in fact it helped us keep tabs on the strike at the Musee D'Orsay and squeeze our visit in on the very last day of our stay and the very next day after the strike ended!
10/2011
This is in regards to Advice and Review of our stay with your Paris Vacation Apartments. We loved the place as soon as we entered.  The whole family was in awe and so happy at how lovely, spacious, and beautiful the apartment was. The outside grounds were spectacular with flowers, fountains and spacious areas for the kids to run in. My dealing with your company was very impressive.  Your response to any problems or questions were so prompt– not like other companies I've had to deal with.  AND I had many many questions on the e-mails that you have always answered. Your agents were a delight to speak to.  Everyone that I spoke to were friendly, efficient, professional and very understanding to some of my problems. We rented 2 units for our large family. One was Palais Royal 3 bdr and the other Palais Royal 2 bdr triplex.  Both apartments were beautifully appointed and very comfortable. The kitchens were very up to date and very well equipped. I would definitely rate this  10 f
08/2011
"We chose the triplex because of its central location in Paris, convenience to public transportation and being on the ground floor. Our party consisted of 4 adults (grandma, grandpa, mom and dad) an 11 year old and a 1 year old so being on the ground floor and having the park right outside our door was great for our toddler. This is our second stay with PVA and they are so easy to book through and work with. We've never had any problems with the reservations or the apartments. The apartment is more or less exactly like the pictures but I felt it was roomier than other reviewer had made it seem. Maybe because we were all one family it didn't seem crowded. We did quite a bit of cooking and the kitchen had everything we needed. All the appliances worked great and weren't too hard to figure out. On checkin they explained which cycles to use on the washer/dryer and dishwasher and how the stove/oven worked. I'm going to rate this apartment a ""10″" for everything because for the pric
06/2011
We had a wonderful time in the superb apartment overlooking the Jardin Palai Royal. It is a great view- makes you feel royal and it was great for the kids to run around in the gardens which are very protected. We could easy walk to all the sights and restaurants. Felt like you had a home in Paris.
03/2011
We would never think of staying anywhere else but at one of the Paris Vacation Apartments.  We have now stayed in 3 different apartments (2 in the Palais Royale and one up in Montmartre)  and all three were impeccably furnished, spotless and well-equipped.  The service is outstanding—charming, kind and patient hosts—even when dealing with confused, jet-lagged guests.  Highly recommended! Service:
02/2011
 The service was excellent.  We were there during a particularly ugly transit strike and the staff was able to help us understand what was going on and make alternate plans to allow us to enjoy our vacation.  The apartment was perfect, we were in Paris for a long time and it was nice to have a living room as well as a separate bedroom for the kids, something you don't get with a regular hotel.  The kitchen was sufficient and the neighbourhood was filled with great restaurants and bakeries all within walking distance.  It was a bit of a long walk but we did walk to Notre Dame as well as other famous sights.  Great value for our money.  When we come back we will definitely stay here or in one of their other properties again. 
10/2010
We (my travelling companion) and I really loved the apartment and especially the location.  We appreciated Fred meeting us and showing us how everything worked.  The instructions on how to locate the apartment were explicit and easy to follow.  The apartment itself was beautifully furnished and very French!  Being so close to the Metro,  The Louvre and  restaurants was very convenient.  The welcome roses, baguette and wine were a nice touch and very much appreciated.  The roses lasted the whole week.  The laptop was another bonus enabling me to book trips,  airport transfers as well as keeping in contact with friends and family.
09/2010
We had a great stay at the Palais Royale ground floor apartment.  We were met at the apartment after taking the train/metro from CDG by Chris who had impeccable English and had warm croissants waiting for us.  He spent ample time with us reviewing the apartment, local area, etc.  Checkout also was a breeze and although we had to checkout several hours before our train, we were able to store our luggage at the apartment (in the garage) and meet back later to grab everything before heading to the station. The apartments was well maintained and a perfect size for our family (2 adults and 2 children ages 6 and 8).  The location was fabulous.  Right on the Palais Royale courtyard / park and just a short walk to the Palais Royale-Louvre metro stop, the Metroprix (full service grocery), a smaller but closer neighbourhood grocery, great restaurants, yummy patisseries, and Starbucks.  The full kitchen was perfect for cooking meals, but the apartment doesn't have a real dining area where
06/2010
"Best  We recently had the pleasure of staying in the Palais Royal Triplex for four nights and loved it.  If you are interested in staying on the Right Bank, then the location can't be beat, as you will be close to many of the sights, and the metro stop at "Palais Royal-Musee Louvre" will take you to many of the other main areas of interest. The apartment was exactly as pictured and described – and was spotless.  As others have noted, the stairs are narrow, but we didn't find that to be an issue at all (I actually thought they added to the charm of the apartment).  The area is quite safe – we often came "home" around midnight, and had no concerns at all.  I also should add that we didn't think the restaurant next door was at all noisy – but then, as noted, often we didn't get back in the evenings until late.  Potential renters should be aware that the Palais Royal is an area where locals come to stroll, walk their dogs, jog, etc.  There is a lot of traffic through the area, and since this apartment's living room door opens to the walkway, there will be people walking by.  In fact, we had one man poke his head into our living room, thinking we were one of the shops!  The traffic slows quite a bit through the evening, but there are people walking in the area, even after midnight.  I could see where a light sleeper might have a problem with this, but none of us had any problem sleeping – my husband and I were in the garden side bedroom, with the window open
05/2010
This was our family's second stay with ParisVacationApartments (the first was in 2006) and we are already talking about the next time.Everything about the small, tightly knit group of people who run this organization is first class. Each one is very, very good at what they contribute to making everything run as personally and smoothly as it does, at every level.  Then, there are the properties.  All I can say is you can trust the pictures on the website.
03/2010
The service was excellent and efficient. The managers were happy to meet us on a holiday morning (Boxing Day) to show us around the unit. There were fresh flowers, bubbly, wine and chocolates to welcome us. They were also extremely accommodating when they allowed a 5th guest to stay for one night without extra charge and allowed a late checkout for a couple of us who had to catch a late train to Milano. There was a computer with internet for our use and the information file was very helpful. It was a perfect location where we could walk to the Opera Garnier for performances in the evening. The Louvre was a 2 min walk away and we could go in a side entrance thus avoiding the crowds. Supermarkets, breadshops, open air markets were all within a 10 min walk and excellent restaurants including a pretty good Ramen shop were all a stone throw away. Les Halles was only a few minutes away and it was possible to use the swimming pool,and gym there. The furniture and beds were comfort
12/2009
The apartment was exactly as was advertised. I was a little worried about the kitchen being in the basement, but it wasn't bad at all. Very well equipped, and beautifully furnished. The location of the Palais Royal can't be beat for easy access to all of Paris. Everyone at PVA is a true pleasure to work with. They go above your expectations in every way. We have booked several times with PVA and other apartment rental services in Paris, and PVA is the easiest to work with and the staff is superb! 
11/2009
"The apartment was perfect in every respect from arranging the rental to checking out.  It was clean, tidy, everything worked, and very well appointed/furnished.  The location was outstanding for our touring around downtown Paris.  The front door is at 30 rue Montpensier, an ordinary downtown street, but the back of the apartment opens onto the Palais Royal garden promenade
10/2009
Kansas City, USA Dates: The apartment was great. It was located in a perfect spot, just a block and a half from the Louvre. You can open your door, walk across the sidewalk, and be in the Palais Royale Gardens in less than 30 seconds. Alex and his staff were superb. We were met on arrival and given wine, flowers, bread and lots and lots of info. We were also given the greeters cell phone number in case we had any questions during our stay. We called her twice and in both cases our calls were returned in less than 5 minutes. Some reviews have complained about the noise, however, I don't think the apartment was any noisier than any other. I think Paris or any large city overall is a noisy place compared to the suburbs. It's true that the stairs are narrow and the lower-level kitchen was a little on the warm side, but, unless you are going to Paris to spend all day in an apartment, I would highly recommend this one as a very good value.
09/2009
Best Wonderful location – our tour guide was envious! *Walking distance to Louvre, metro, supermarket, delightful bakeries and more….much more. *Palais Royal Gardens at your convenience – great for children also for mum and dad to relax with a glass of wine. *Absolutely a true Parisian experience.
09/2009
"We just arrived back home from our second trip to Paris and stayed in this lovely, quaint, comfortable and well-located apartment. Staying here made the trip even more memorable. Isis, Alex, Karina and Marie-Laure were all fabulous with their information, tips and s. All e-mails prior to our trip were answered promptly and all our questions were answered completely. Karina was there to greet us when we arrived and explained everything we needed to know about the apartment. PVA provides a lovely ""Survival Guide"" to Paris which has probably all the information a visitor would need. On the day of our departure, Marie-Laure arrived promptly at the agreed time to assist us with the taxi to Gare de l'Est where we caught the TGV to Reims. The apartment is less than 5 minutes from the Louvre and metro and bus connections. The Jardin du Palais Royal is just outside one of the doors to the apartment and it a wonderful place to just sit, gaze at the fountain and experience Paris. Although this is a two bedroom apartment, we wanted the extra room and enjoyed it. There are restaurants on Rue de Montpensier as well as a market, which was quite convenient as we ate some meals in the apartment. There are also a couple of cozy bars within half a block. In the area were more restaurants and cafes than we could list here. Everything is literally ""at your door"". As far as value, we were more than happy. We stayed in a hotel during our 2007 trip and although it was nice, we DEFINITELY preferred this apartment because of more room, the ability to prepare a few meals at home and keep up with laundry. And we saved money over the cost of last trip's hotel. We would not hesitate to rent from PVA again and will do so when we make our next trip to Paris. You will not be sorry if you rent from PVA. They provide the best and wonderful apartments.
03/2009
Servie: 8 – Great Value: 6 – Good Attractiveness: 8 – Great Overall: 8 – Great  The 10 days we had in Paris were wonderful. After a long flight from Australia all directions that had been emailed to us from Alex were very helpful. We were greeted by Marie-Therese who is delightful and was very helpful. She detailed all shops and supermarkets for us. As we do not know very much French she also confirmed our booking at the Jules Verne resuarant for us. Any questions were answered fully which gave us more confidence to explore the city.. It was very reassuring that we had phone numbers so that if we were lost or in trouble we had some one to call. (we never had to use it) The apartment was very clean, warm and very well presented and the location was excellent. Bathroom and kitchen were modern and very clean (great shower). It was nice that towels and sheets were changed halfway through the stay and everything was cleaned. The kitchen was a little small and a little difficult to
12/2008
"Service: 10 – Best Value: 10 – Best Attractiveness: 10 – Best Overall: 10 – Best I am writing this review to wholeheartedly encourage any families with young children who might be considering renting this apartment, to do so. My husband and I and our four children, ages 5, 7, 9 and 11 years stayed here for a week in August. We travel to Europe every summer, being originally from there and have found that apartment rental is the best option for a family of our size. Economically it works out much better than paying for two hotel rooms. Also being able to cook ""kid-friendly"" food saves on restaurant billls. And the benefits of a washer/dryer cannot be overestated! Specifically what we enjoyed so much about this particular apartment was the location ries, thus we could trade off children who were tired and refuel those who were ready to keep going. Yet despite being in the middle of everything, the gardens of the Palais Royale are an oasis of quite. I loved the early morning peace as I sipped my coffee sitting on a bench. The childen could run outside and play by the fountain..I think they considered the grounds their own private palace gardens. Living for a week in such a historic building was as they would say ""awesome"". The apartment itself is small in the sense of cozy, but the six of us did just fine. We were not aware of any noise from the nearby restaurant, as we did stay out until 10pm most nights. Their is no A/C but the weather was not hot and the standing fans make the upstairs bedrooms very comfortable. What we appreciated most was the exceptional provided by the staff of Paris Vacation Apartments. They were available by phone 24/7. The brioche and wine on arrival was most appreciated. But it was even more than that
08/2008
"We had a wonderful week-long visit to Paris! The triplex was perfect for the three of us (my mother, my spouse, and I), since the two bedrooms are on opposite sides of the apartment, which provides sufficient privacy. The location of the apartment was ideal, especially for my Mom, who was a first-time visitor to Paris. She loved walking around the Palais Royal gardens, looking in the shops around the courtyard, and reading near the fountain. We were within easy walking distance of any and all amenities – grocery stores, banks/ATMs, pharmacies, Metro stations, taxi stands, boulangeries, fromageries, etc. I enjoyed my daily runs along the Seine, despite the rather chilly weather, and being able to wash my running clothes frequently along with our other laundary meant that we didn't have to pack too much, even for an entire week. we received was very warm and helpful, both prior to our visit and during our stay. The apartment was clean, comfortable, and well-stocked with linens
03/2008
" A With someone to meet us at our apartment, we transitioned easily into our home away from home. A charming and elegant apartment in a wonderful location near the best museums, sites, and shopping
10/2007
A fantastic location !! Easy walk through the Palais Royal gardens (where the children loved to play) to get to the Metro. Plenty of excellent restaurants within easy walking distance (we especially liked Le Grand Colbert just around the corner). The apartment was fantastic. It had everything we needed to make our stay enjoyable, with information and maps to help us find what we needed nearby. Alex was very helpful in finding a Taxi for us to get to the airport on departure and was contactable throughout our stay for any queries we had. David, Patti, Eloise & Rebecca
10/2007
Brisbane Australia Dates: My husband and I stayed in this apartment in September 2007 for 1 week with our 2 children aged 6 and 3. We also stayed in the Palais Royal 2 bedroom (1st Floor) and the Sacre Coeur 1 bedroom. See our other reviews of these apartments. This was the first apartment we stayed on our trip. This apartment reminds me of a London townhouse where, the kitchen is in the basement, the living area at street level and the bedrooms upstairs. All of the apartments we stayed in were beautifully furnished and my comments about the in my review of the Palais Royal 2 bedroom apartment (1st floor) apply equally here – the is exceptional, personal and welcoming. My comments about the area in that review apply eqully here as this aparment is located in the same building as the Palais Royal 2 bedroom (1st Floor) apartment. You cannot beat the location. In relation to the apartment itself, there are a couple of things to note about this apartment. The doo rs open straight onto the arcades of the Palais Royal just like a shop and there are may people walking along, shopping, eating at cafes etc. This means you cannot really leave the doors open and wander upstairs to go to the bedroom or downstairs to kitchen without closing the doors. We loved the accessibility to the outside as there were always people around and kids could go stright into the gardens in the centre of the Palais Royal. But some people might prefer the privacy of the rooms on the higher floors. The stairs in the apartment were steep but did not concern us or our children (once you carried the bags up on the first day). If you are travelling with kids, there is one other aspect you may want to consider and that is, there is only a small table to eat on in the kitchen – otherwise there is only a coffee table in the loungeroom. We did find the Palais Royal 2 bedroom (1st Floor) better in this regard as it had a dining table outside the kitchen which was great. Overall we thought the apartment was
09/2007
Palais Royal Triplex My wife, 16 year old daughter, and I stayed for 10 days in the Palais Royal Triplex apartment. We were impressed with both the and appearance of the apartment. It was more than we expected. To us, the advantages to staying in an apartment included but, were not limited to the opportunity to live in an historic building, the feeling of France of long ago, the ability to shop locally every morning for breakfast, the complete freedom to do as we wanted, the opportunity to speak French, even though we didn't do a great job at it, the chance to use French appliances and listen to French TV. The Metro, the Opera, the Streets, and the famous sites were most impressive. We loved every minute of our vacation. I have spent time in Paris at 20 year intervals. 1960's, 1980's and 2007. I have always loved Paris and I go back to places to see if things of changed. To me Paris gets better every trip. Finally, buy Metro and Museum Passes – You never ha
06/2007
This is a very charming apartment and convenient to all of Paris. It was great to leave or enter from either the street or garden side. The kitchen is small but the nearby restaurants are excellent so we didn't have to cook. The convenience of the Palais Royal Apartments cannot be beaten.
03/2007
Not only is this apartment utterly charming ( I have stayed in this one twice before and the 2 bedroom apartment upstairs once before), but the best part about it is the managemant company, Paris Vacation Apartments, especially Alex and Isis. They will go out of their way to ensure your trip is a complete success. They are true to their words. If they tell you there will be someone at the apartment to greet you upon arrival, there will be. If they tell you there will be a driver to meet you at the airport, there will be. They are always accessible by phone during your stay in Paris, should you have any questions or concerns. If you rent from Paris Vacation Apartments, you will have a wonderful experience. The only hesitation I have in posting this review, is that so many people will be renting from them that I may have to wait longer to reserve my apartment next time. But it is always worth the wait.
02/2007
Writing this review is just going to make me miss my little home in Paris but I do need to let you all know how terrific the place was and how it really made our stay special. First of all it is the perfect layout for two couples or people who want a bit of privacy and are travelling with others. There are two bedrooms on the top floor which will each accomodate two people. I believe the beds were doubles in each room. The two bedrooms were seperated by a bathroom which had a shower and a terrific hairdryer! The main floor has the street entrance and the garden entrance. There is a living room with and desk area as well as the entrance foyer. Everything is very tastefully decorated and the furnishings are all very comfortable and well maintained. The garden entrance is a source of entertainment for some as they may peek in when they realize someone is living there. Keep in mind you are the only ground floor residence at the Palace. The street, Montpensier is a real little fin d. There are several good restaurants and the bar, Le Caveau (I believe that is the name) as lovely. The bartender is a terrific girl from Victoria, BC, Canada so she can make the anglophones feel very comfortable. The website tells you that you are very close to the Louvre, two blocks I believe. You must understand that literally you walk to the end of the street and you can see it across the square. There is a metro station right there, cafe's, shopping and a grocery within easy walking distance. The neighbourhood is fabulous and really worth taking the time to wander around and explore. We went to a terrific outdoor market and ended up wandering our way up the hill to Monmarte before we had even realized. Staying here will really make you feel a part of Paris and for us it just made our stay. Staying in a hotel now would just be a disappointment. There is a kitchen in the basement with a two piece bathroom as well. The kitchen is well stocked with dishes, cutlery, pots and pans and even some of the staples
10/2006
This was not our first rental experience in Paris, but it was, without a doubt, the best. A trip to Paris is always special, but this one was even more so as we were travelling with our 18 year old niece on her first trip to Europe. We wanted everything to be perfect so I was somewhat worried based on previous rental experiences where what was on the internet was not actually what the suite looked like. I needn't have worried. The suite in which we stayed (Palais Royal Garden 2 bedroom) was beautiful…and even more lovely in person that it showed on the internet. It is very clear to us that PVA is interested, first and foremost, in the overall satisfaction of their guests. You can believe everything they say on their website. For instance, we were met promptly at the apartment by a PVA rep who took time to show us through the suite and explain how everything worked. She also provided us with an overview of the amenities of the neighbourhood. Waiting for us
09/2006
Fabulous location. A stone's throw to the Louvre, nice restaurants in the area, a good pastisserie about a block away. What more could you ask for! The apartment is accurately portrayed on the website. It was perfect for my wife, me and our teenage son. The weather was very hot in Paris when we arrived, but the fans and good cross-ventilation made it tolerable even for Americans used to having everything air-conditioned. Lovely flowers, wine and baguettes for our arrival. Nice people to do business with.
07/2006
"Service: 10 – Best Value: 10 – Best Attractiveness: 9 – Outstanding Overall: 9 – Outstanding We enjoyed a wonderful stay at the Palais Royal. The apartment was exactly as described and extremely clean and comfortable. We were warmly welcomed by Maire-Laure and made to feel right at home. The flowers were exquisite! Everything was explained and the welcome pack very informative
07/2006
"Service: 10 – Best Value: 10 – Best Attractiveness: 8 – Great Overall: 10 – Best I've been to Paris numerous times
05/2005
We have always stayed in hotels in Paris. This was the first time for an apartment since there were five of us. I can only say that this is the way to do it. Alex greeted us with flowers and wine, and was very thorough in explaining everything. There is a complete resource manual in addition to a small library of books on Paris. We were surprised that the apartment seemed much larger than we anticipated. Everything that we needed was furnished. The location is perfect. The stairs are steep, and were a bit of a problem for two of us, but we managed. The kitchen becomes very warm when one is cooking or doing laundry. We solved that by eating in the living room. Alex was there in 10 minutes when a light blew, and Isis was kind enough to arrange for taxis when we needed them. Everything was lovely including the surroundings. We would stay there again and again.
09/2004
"This is the second apartment I have rented fromn Paris Vacation Rentals, and the reason I keep coming back is that I am so satisfied with the and the quality of the apartments. The Charles Nodier 2-bedroom apartment is comfortable, perfectly located, and very well appointed– with a good shower and a very able kitchen. Most important of all, to me, however, is the s. Alex and Isis act as concierges, which is important when you have an apartment in a city where you have few other contacts and don't always speak the language well. Their help with bus and metro routes, good restaurants and shops, and their general willingness to make you feel welcome and comfortable greatly enhanced the quality of our visit. Best of all, Isis met us at the apartment when we arrived, half dead from jet-lag, with coffee and croissants. Who could ask for more than that?
04/2004
Paris is magical! Staying at the Palais Royal apartment, one block behind the Louvre, only adds to the experience. This was our second stay at the Palais Royal apartment and its central location makes visiting Paris a great experience. Wonderfull neighbor restaurants, (try L'Ipi D'Or on Jean Jacques Rousseau or Le Grand Colbert just a street away) the proximity to the Metro, shops, museums, etc. make everything so easy. The company personel work to make your stay go smoothly. All in all a great alternative to hotel living, offering the feel of actually owning your own Paris apartment.
01/2004
"This is the first time I've staying in this fabulous apartment, but the fourth time I've stayed in one of Alex and Isis' properties. Each have been terrific, but the 3 bedroom apartment overlooking the Palais Royal gardens is truly unique. I came with 3 friends, all of whom are very familiar with Paris, for a week of culture, shopping and general sightseeing. I knew what to expect, having seen the apartment when I was in Paris last year, and having stayed in other properties owned/managed by Alex and Isis, but my friends – despite the big build up I gave them – were totally overwhelmed by the apartment. This is a very spacious, gracious apartment. The furnishings are lovely and quite comfortable, the kitchen is well-stocked and the bathrooms are luxurious. We particularly enjoyed the style and creativity used in designing and renovating the space. Everything that one could think of to make for an enjoyable stay was in place. It's particularly wonderful having a washer and dr yer available – and we loved having the daily maid ! There is no better location than this to stay in Paris. Nearly every major tourist site is within walking distance, and the Metro is only 1 block away. We enjoyed walking to the Montorgueil market for food and wine, and exploring the lovely 'passages' throughout the area for their mix of unique shops and restaurants. For those who speak French, both the Comedie Francaise and the Palais Royal Theater are right next door. Beyond the charm and convenience of the apartment, we particularly appreciated the attention to detail provided by Alex, Isis and Cecile to make our stay flawless. They arranged for a car to meet us at the airport and to return us at the end of our stay
01/2004
"Lake Arrowhead, CA. USA Dates: The apartment, the location ,the reception and the welcome, were all more than we expected. As you probably understand, I was a little nervous about doing business like this, but all the dealings with Erica, Alex, and Isis were very professional and set my mind at ease. We were two hours late arriving in Paris due to a train strike in Italy. We tried to call you ahead of time but were unable to figure out the phone system in the train station. After a 13 and a half hour train ride, we got to the apt. and there was Cecile with a smile and a welcome. It was a wonderful sight. She was very patient and helpful in explaining everything about the apt. as well as answering questions about Paris. The notebook with all the info. and copies to carry around was very useful, and a terrific idea. Help in getting reservations for dinner was also greatly appreciated. The apt was very suitable for two couples traveling together, or a family. I don't kn
11/2003
We loved this apartment! The location could not be any better, especially as our party wanted to spend a lot of time in the Louvre. Everyone with Paris Vacation Apartmetns was extremely accommodating and helpful and we had a lovely stay. The garbage man comes early in the morning, which can make the second bedroom a bit noisy but as he was quite good looking, the girls in the group didn't seem to mind being woken up! Le Grand Vefour is an absolute treat–go there for a wonderful Parisian dining experience.
11/2003
"Our stay was the best we ever had in Paris! The location was tops, the was impeccable, and the apartment decorated in style and grace. All you could ever want in a Paris apartment!
06/2003
Five women friends (and relatives) rented the 3 bedroom apartment at the Palais Royal. Prior to our arrival, Alex, Erica and Isis were very prompt and courteous in answering questions and providing useful information for our arrival. After we arrived in Paris, Alex met us at the apartment and showed us how to use everything. He is a gracious host and we appreciated him. The apartment is lovely and spacious and has a great view of the Palais Royal Gardens. All appliances are modern which added to the convenience. In addition, we were actually able to save money by eating meals in (one of the women is a great cook and loves to do it.) Katy, our maid, is a sweetheart and went above and beyond the call of duty. The area surrounding Palais Royal could not have been more convenient. It is within walking distance of wonderful cafes, resturants and the grocery market. The Louvre and the Metro are within a city block. In summation, we had a grand time in Paris and a good part
04/2003
We have just completed our third stay in this apartment. A more detailed review was posted after our 3-week stay in 1999. Our views have not changed. This remains a remarkable apartment and the apartment to which we plan to return on our next trip to Paris. It is narrow and it has steep stairs. But for value and location, we prefer it to any hotel in which we have stayed in Paris. There is no other place of which we know where one can sip your coffee in a beautiful park in the morning, walk 2 minutes to the Louvre, zip to anywhere in Paris on the nearby M1 or M7 Metro lines and (with reservations made well in advance) walk for lunch or dinner 100 feet to the Grand Vefour. Splendid!
03/2003
This is a delightful, charming apartment. In a fabulous location. The shower is great, the beds are comfy. Erica and Isis, etc were wonderful hosts….even bringing fresh flowers to us upon our arrival there. Someone called us each night to see how we were doing. I can't wait to return.
03/2003
This is the 3rd time I have stayed in one of Alex and Erica's apartments and, as always, the experience was fabulous. In the past, we have stayed in one of the Montmartre apartments but we were curious to try a new location and the Palais Royal apartment was outstanding in every respect. The location is superb – so centrally located that nearly everything we wanted to see and experience was within walking distance. The apartment is quite small, but still very comfortable and beautifully furnished. There were 3 of us – myself and my two sisters – and we lived quite well in the space. Since both the living room and one of the bedrooms faces the gardens of the Palais Royal, there is quite a bit of foot traffic during the day and often into the evening, so expect to hear pedestrian noises and children playing. Beds were very comfortable and roomy and the pillows are great, as are the towels. We generally made a simple meal at night, splurging on beautiful lunches and good wine,
02/2003
This apartment is simply – fabulous. It is well-located, beautifully appointed and furnished and very comfortable. It has been thoughtfully conceived and this attention to detail results in a perfect place to stay. We plan to return often and have recommended this particular flat to a number of other people.
01/2003
Unbeatable location, especially for history buffs. The Palais Royal location was astounding for us ' the ability to step outside the door and walk through the gardens on the way to the St. Honore patisserie was worth the price of admission. Erica and her staff were pleasant and helpful. Etienne particularly charmed and put us at ease right away. Even the locataire added Parisian color. We'd move in for good if they'd allow it!
10/2002
My husband and I stayed for the 3 days (the only 3 days available between other reservations) after our wedding rather than staying at a hotel. It was very nice and romantic. The gardens are lovely and the location couldn't be better! We had a warm welcome and super easy checkout… what more could we want (except to stay longer!). The fresh flowers (white of course) were a wonderful touch. A great place to be! Highly recommended.
09/2002
"Our family had a wonderful week in Paris. Our grown children joined us, and the Palais Royal apartment was perfect for our family (5 adults). Etienne met us at the apartment upon our arrival. There was a beautiful bouquet of flowers on the coffee table to welcome us. Etienne was very helpful showing us around the apartment and giving us the lay of the land. The location is THE BEST- walking distance to the Louvre, Notre Dame, Tuileries Gardens, excellent restaurants, and great shopping. The only time we took a taxi was when we had luggage with us
09/2002
Perfect location. Clean apartment nicely decorated. Went with two other friends who also loved the apartment. The fountain in the gardens was a favorite place to relax by at the end of the day. The only negative was that the front bedroom was a little noisy in the early morning with street traffic. This was minor compared to location, location, location. We would rent again.
08/2002
"We had a spectacular time in Paris and enjoyed our stay at the Palais Royale 2 BR apartment! It is well-represented by the web site. This was the first time we had arranged for an apartment over the Internet, so I will admit some trepidation, but everything we encountered was exactly as represented or exceeded our expectations. It was a very pleasant experience. Alex, Erica and Etienne were professional and helpful. Arranging for the apartment and the subsequent contract ran smoothly. Upon arrival we were met at the apartment and received a ""walk-through"" on how to run the appliances and information about the neighborhood. Alex arrived with fresh flowers and suggestions about our stay. A resource book is present in the apartment. They arranged for transportation to the airport upon on our departure. This is a well-run organization with emphasis on personal"
07/2002
Very safe and convenient area of the loyal palace located very near Louvre. Sometime cigarette smoke from a side of restaurant, but it won't be a problem when windows are closed. It was a great pleasure for our family to stay in a safe and comfortable apartment. Thank you
08/0208
Great location, only a short walk from the Metro and the Louvre. We had 3 kids, 2 adults and it worked out fine. The kitchen is in the basement and the eating area is small but we usually only at breakfast there. Many good restuarants within walking distance. Overall, highly recommend.
11/-000
See less reviews
en