LOUVRE / PALAIS ROYAL LUXUEUX DEUX CHAMBRES
LOUVRE / PALAIS ROYAL LUXUEUX
DEUX CHAMBRES
Description
Veuillez noter que tous nos appartements ont un numéro d'enregistrement de la ville de Paris. Il peut vous être envoyé sur demande. 
Avis important
Le gouvernement français a officiellement annoncé qu'il interdirait tous les systèmes de climatisation fonctionnant à l'eau d'ici au 1er octobre 2024 car il s'agit évidemment d'un énorme gaspillage d'eau et nous devons tous agir sur ce problème environnemental du mieux que nous pouvons.
Par conséquent, comme la quasi-totalité de nos installations sont concernées par cette nouvelle loi, nous arrêterons l'utilisation de ces unités (à ce jour, ce sont les seuls systèmes que nous sommes en mesure d'installer dans les anciens immeubles parisiens) à la date légale. En ce qui concerne le confort de nos clients, nous fournirons des climatiseurs mobiles portables, des ventilateurs ou des refroidisseurs d'air en fonction des configurations de nos appartements.
UN SÉJOUR UNIQUE DANS UN CADRE HISTORIQUE (100 m² – 1076 sq ft)
Ce magnifique appartement situé sur les jardins du Palais Royal est un véritable trésor. Le Palais Royal est un jardin situé en face du Louvre et à quelques pas de l'Opéra de Paris. C'est aussi un emplacement privilégié en plein cœur du Paris historique. Au fil du temps et de son histoire, ses habitants furent d'illustres personnalités de l'histoire de France telles que le cardinal Richelieu, le roi Louis XIII, Louis XIV et la famille Bonaparte.
Un lieu magique où séjourner avec sa vue imprenable depuis les fenêtres de l'appartement donnant sur l'emblématique jardin et la fontaine du Palais Royal. 
Ce superbe appartement a un agencement comprenant deux chambres spacieuses avec lits king size divisibles en lits simples et deux salles de bains attenantes, dont une avec un WC séparé, un grand salon et une cuisine entièrement équipée avec un coin repas. L'appartement a été modernisé pour offrir un maximum de confort et rendre votre séjour inoubliable.
C'est également un endroit idéal pour organiser des showrooms de mode et de d'accessoires car il est au cœur d'événements mondialement connus tels que la Fashion Week! 
Pour les grandes réceptions et les familles nombreuses, il peut être loué avec l'un de nos autre(s) appartement(s) situé(s) dans l'immeuble.
Photos
Array
(
    [title] => Living room view one
    [caption] => 
    [url] => https://www.parisvacationapartments.com/wp-content/uploads/2017/03/1.jpg
    [alt] => Living room view one
)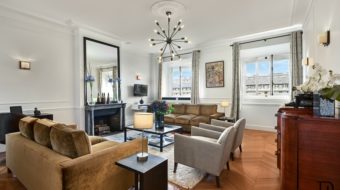 Array
(
    [title] => Living room view two
    [caption] => 
    [url] => https://www.parisvacationapartments.com/wp-content/uploads/2017/03/2.jpg
    [alt] => Living room view two
)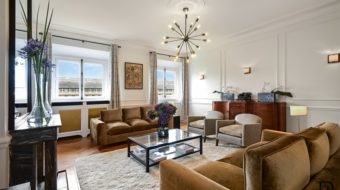 Array
(
    [title] => Living room view three
    [caption] => 
    [url] => https://www.parisvacationapartments.com/wp-content/uploads/2017/03/31.jpg
    [alt] => Living room view three
)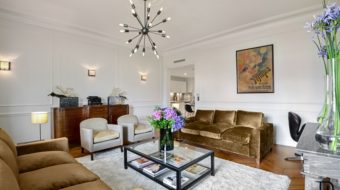 Array
(
    [title] => Living room view five
    [caption] => 
    [url] => https://www.parisvacationapartments.com/wp-content/uploads/2017/03/51.jpg
    [alt] => Living room view five
)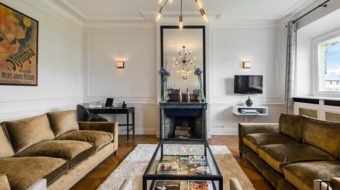 Array
(
    [title] => Living room view four
    [caption] => 
    [url] => https://www.parisvacationapartments.com/wp-content/uploads/2017/03/41.jpg
    [alt] => Living room view four
)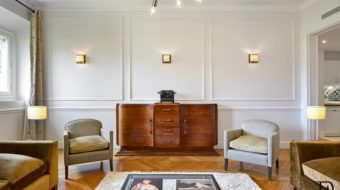 Array
(
    [title] => One view on the gardens
    [caption] => 
    [url] => https://www.parisvacationapartments.com/wp-content/uploads/2017/03/6.jpg
    [alt] => One view on the gardens
)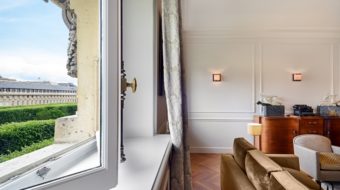 Array
(
    [title] => Another view on the gardens
    [caption] => 
    [url] => https://www.parisvacationapartments.com/wp-content/uploads/2017/03/7.jpg
    [alt] => Another view on the gardens
)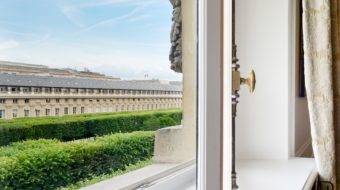 Array
(
    [title] => Kitchen view one
    [caption] => 
    [url] => https://www.parisvacationapartments.com/wp-content/uploads/2020/06/Kitchen-view-one.jpg
    [alt] => Kitchen view one
)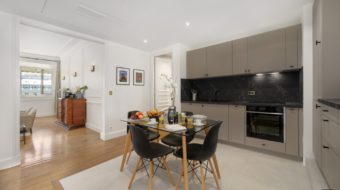 Array
(
    [title] => Kitchen view two
    [caption] => 
    [url] => https://www.parisvacationapartments.com/wp-content/uploads/2020/06/Kitchen-view-two.jpg
    [alt] => Kitchen view two
)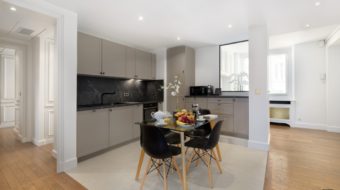 Array
(
    [title] => Kitchen view three
    [caption] => 
    [url] => https://www.parisvacationapartments.com/wp-content/uploads/2020/06/Kitchen-view-three.jpg
    [alt] => Kitchen view three
)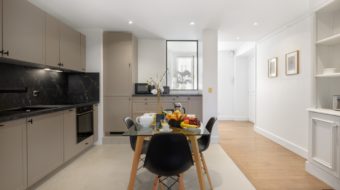 Array
(
    [title] => Breakfast
    [caption] => 
    [url] => https://www.parisvacationapartments.com/wp-content/uploads/2020/06/Breakfast.jpg
    [alt] => Breakfast
)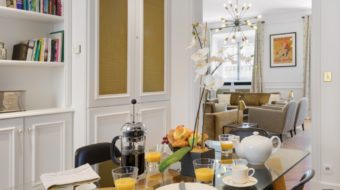 Array
(
    [title] => Bedroom one view one
    [caption] => 
    [url] => https://www.parisvacationapartments.com/wp-content/uploads/2017/03/11.jpg
    [alt] => Bedroom one view one
)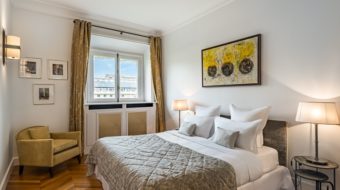 Array
(
    [title] => Bedroom one view two
    [caption] => 
    [url] => https://www.parisvacationapartments.com/wp-content/uploads/2017/03/12-2.jpg
    [alt] => Bedroom one view two
)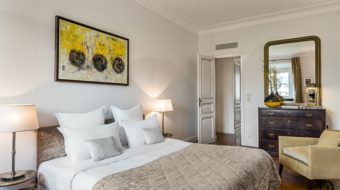 Array
(
    [title] => Bedroom one view three
    [caption] => 
    [url] => https://www.parisvacationapartments.com/wp-content/uploads/2017/03/13.jpg
    [alt] => Bedroom one view three
)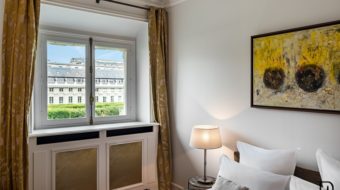 Array
(
    [title] => Bathroom one view one
    [caption] => 
    [url] => https://www.parisvacationapartments.com/wp-content/uploads/2017/03/fgu0716.jpg
    [alt] => Bathroom one view one
)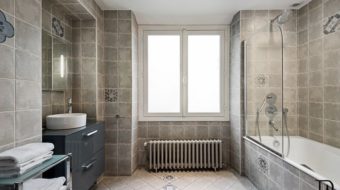 Array
(
    [title] => Bathroom one view two
    [caption] => 
    [url] => https://www.parisvacationapartments.com/wp-content/uploads/2017/03/fgu0722.jpg
    [alt] => Bathroom one view two
)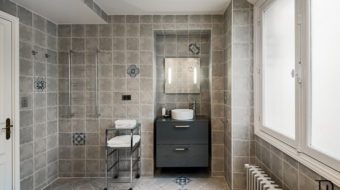 Array
(
    [title] => Bedroom two view one
    [caption] => 
    [url] => https://www.parisvacationapartments.com/wp-content/uploads/2017/03/14.jpg
    [alt] => Bedroom two view one
)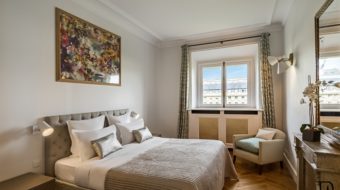 Array
(
    [title] => Bedroom two view two
    [caption] => 
    [url] => https://www.parisvacationapartments.com/wp-content/uploads/2017/03/15.jpg
    [alt] => Bedroom two view two
)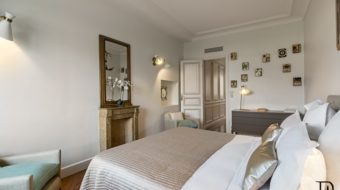 Array
(
    [title] => Bedroom two view three
    [caption] => 
    [url] => https://www.parisvacationapartments.com/wp-content/uploads/2017/03/16.jpg
    [alt] => Bedroom two view three
)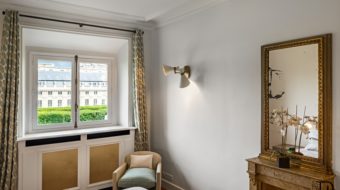 Array
(
    [title] => Bathroom two view one
    [caption] => 
    [url] => https://www.parisvacationapartments.com/wp-content/uploads/2017/03/fgu0703.jpg
    [alt] => Bathroom two view one
)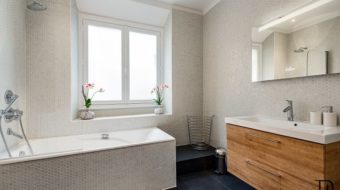 Array
(
    [title] => Bathroom two view two
    [caption] => 
    [url] => https://www.parisvacationapartments.com/wp-content/uploads/2017/03/fgu0702.jpg
    [alt] => Bathroom two view two
)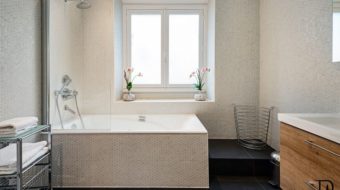 Array
(
    [title] => View of your building from the garden
    [caption] => 
    [url] => https://www.parisvacationapartments.com/wp-content/uploads/2017/03/view-of-your-building-from-the-garden-3.jpg
    [alt] => View of your building from the garden
)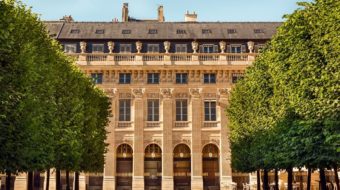 Array
(
    [title] => One view from the garden
    [caption] => 
    [url] => https://www.parisvacationapartments.com/wp-content/uploads/2017/03/one-view-from-the-garden-3.jpg
    [alt] => One view from the garden
)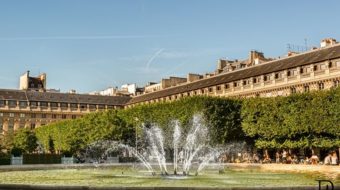 Array
(
    [title] => Under the arcade of the Palais Royal
    [caption] => 
    [url] => https://www.parisvacationapartments.com/wp-content/uploads/2017/03/under-the-arcade-of-the-palais-royal-3.jpg
    [alt] => Under the arcade of the Palais Royal
)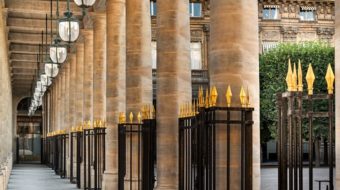 Accomodation
Bathtub with Shower
King size beds
Sofas
Twin beds on demand
Amenities
Bathrobes
Bottle of water
Coffee for the coffee press
Dish washer tabs
French wine upon arrival
Fresh cut flowers
Laundry detergent
Nespresso pod
Trash bags
Set of Occitane toiletries
Set of towels
Set of sheets
Softener
Kitchen roll
Sugar
Tea
Umbrellas
Appliance
Air conditioning
Bose Bluetooth Speaker
Burners
Cable TV (CNN/BBC)
Central Heating
Coffee press
Coffee maker
Dishes & Cutlery
Dishwasher
Drying rack
Dryer
Free calls to French cells
Free calls to land lines
Free wifi
Freezer
Hair dryer
High-speed internet
Iron & ironing board
Microwave
Nespresso Machine
Oven
Refrigerator
Washing machine
Pricing
Du 01 Mars au 07 Novembre
3820 € / semaine
Du 08 Janvier au 29 Février
3260 € / semaine
Du 8 Novembre au 17 Décembre
3260 € / semaine
Du 18 Décembre au 7 Janvier
4000 € / semaine
Tarif basé sur une occupation de 4 personnes. 250 euros par semaine par personne pour les personnes supplémentaires.
Pour la fashion week, prix sur demande.
Location
Palais Royal / Musée du Louvre or Pyramides
81 - Palais Royal / Comédie française
Personnalisez votre séjour
Nous serions heureux de vous proposer certains de nos services supplémentaires. Si vous êtes intéressé, veuillez nous le faire savoir et nous vous enverrons un devis par courrier électronique.
See more reviews
The entire experience with PVA exceeded all expectations. From the communication shared at the start of the booking, to the actual check-in was beyond first class. The apartment itself was truly lovely, well-appointed and we could not help but visualize (or dream of) living there permanently. Not only was the apartment and the surroundings gorgeous, but it was conveniently located in a busy city in it's own little oasis of serenity. We looked forward to having this as our home base, and definitely hope to return to Paris and this apartment soon. Merci.
03/2023
We truly enjoyed both of the apartments in Paris. They were both ideally located, clean and nicely furnished and equipped. The staff was professional, gracious, friendly and extremely helpful every step of the process. We could not have been more pleased. We will certainly book another apartment when we return to Paris and will also enthusiastically recommend this company to our friends and family.
09/2022
I highly recommend this lovely apartment! It was exactly as described, well maintained, updated with modern amenities but full of French and old world charm. The air conditioning was wonderful given the August heat. The elevator was helpful with luggage and a stroller. The kitchen had a great assortment of essentials and the Nespresso machine was a nice touch. The location was truly amazing. It is directly overlooking the Palais Royal gardens and a brief walk to metro/shops/restaurants. Finally, it was lovely to have Franny greet us and show us around the apartment.
09/2022
Our apartment was absolutely breathtaking and in the perfect location. Communication before our trip was outstanding and our host was totally available to us as a concierge throughout our stay. We are already planning an extended stay in one of their apartments in a few months. Highly recommend!!!
04/2022
My husband and I, and my stepson and his wife, came to Paris from the US for the wedding of our 2010 foreign exchange student. We stayed at this property for four nights. It was wonderful. The apartment was beautifully decorated and had two large bedrooms with private baths which was perfect for the four of us. The living room was spacious and provided a very comfortable area for all of us to relax and discuss the days events. The location was awesome. Many restaurants, shops and site seeing locations within walking distance. The subway trains were very close, so we had no trouble getting around the city. We would recommend this flat to anyone looking for an upscale, luxurious apartment, with a full Parisian flare.
09/2021
I have been renting apartments through PVA for 20 years and will never rent with anyone else . They are consistently reliable, the apartments are beautiful, the team is always available for anything and everything. They are just the best!!!
02/2020
This apartment has all the charm and style you'd hope to experience in Paris. The location is AMAZING. Your backyard is the gardens of the Palais Royal. The louvre and many other sites are just walks away. The amenities were great. They provide you a binder full of information and tips about Paris and the apartment-it's great, especially if this is your first time in Paris-like me. Hopefully I'll be back.
11/2019
Beautiful apartment, close to everything.
09/2019
This apartment is spacious and in a great location. Literally three minutes to everything you want or need. We found the place relaxing, especially quiet at night and just a street away from everything! The management team was also responsive almost immediately from a text.
08/2019
This place is amazing! Everything is described as is and the location cannot be beat. Would definitely stay here again.
05/2019
Spectacular apt at the Palais Royale convenient to metro, museums, shopping and eating out. We've stayed there numerous times and all of the staff are wonderful – helpful, available and very nice. We are looking forward to our next visit !
12/2018
The apartment was in a great location, in excellent condition and the handover was seamless. I also appreciated all the information provided in relation to the surrounding area.
05/2018
Lovely flat in a perfect location: Clean, quiet, great view in the Parc Royal, beautiful decoration, very nice welcome, great neighborhood…… We had a fantastic stay! Thank you very much!
11/2017
This flat is gorgeous, comfortable and in an amazing location within Paris. We could not have been more pleased with every aspect of our holiday in this flat. We hope we can stay here again in the future!
08/2017
Very welcoming check in experience. Photos and description was 100% accurate. Never saw another resident in our building–albeit our trip was in August–and the privacy was especially relaxing.
08/2017
Our host, Fanny, was great. She welcomed up to the apartment, showed us how everything worked. I really loved the location. It was on a quiet street off of a large park. It was great to open the windows and listen to a few voices and the birds but not the millions of tourists that were at the Louvre a few blocks away. But when we wanted to go to the Louvre, it was just a short walk. The beds were amazingly comfortable.
08/2017
Très bon accueil et très bel appartement. Rien à redire tout était parfait. Calme, surface des pièces, localisation, literie,etc …
07/2017
"Paris Vacation Apartments is an exceptionally well organised company to work with. From the time of our initial enquiry to the last day of our stay everything was dealt with efficiently. It was easy to book and pay for the apartment, we were sent a great deal of information about the apartment, the area around it, where to shop, eat, transport options and so on. Our arrival was delayed by poor weather and we were still met a couple of hours after the agreed time, with champagne and chocolates for the New Year as well as wine and croissants and given useful information on local shopping etc. Klara also made sure that internet access worked for our Ipad as well as on the computer supplied in the apartment. On leaving a taxi had been organised to take us to the station, we were helped with our bags and instructions were given to the driver for us. After staying in hotels for several weeks we were impressed by the size of the apartment and the facilities contained within it. We enjoyed shopping at the local supermarkets and a local food market on the Sunday and cooking meals for ourselves. Also nearby bakeries provided a great range of pastries for our breakfasts. With a washing machine and dryer in the apartment we were able to wash all our clothes and have them ready for the rest of our trip. The bedrooms and bathrooms were spacious and the bathrooms well appointed. The location was excellent. It was a short walk to the Louvre, metro and railway stations, tourist information office and great shopping. There were many cafes and restaurants nearby as well as take away shops when we wanted to eat in. The area was very quiet for sleeping despite being so close to so many attractions. When we had a problem with a tour booking we had made, Clara suggested ringing Ciao Bella Tours and we were able to organise a guide to take us through the Louvre and the Eiffel Tower a few days later. We had not realised that we could have a tour totally tailored to our requirements. This was the highlig ht of our visit in France.
12/2011
We found the apartment in the internet. Booking and proceeding was perfect. The description in the internet equates to the reality. We were exalted by the location, the equipment and the service of Karina. She gave us a lot of very useful recommendations and the description (manual) in the apartment was excellent. Welcome by Karina was was very well prepared and was impressive. Furniture of the apartment is very good and soignee. We felt very comfortable. The location was very ideal for us, because we wanted to make Paris-excursion by foot. Surely we will come back again.
11/2011
The apartment was very spacious and the views of the Palais Royal gardens were beautiful.  The bedrooms were very large and the beds were comfortable.  The bathrooms were modern and very nice and clean.  It was very helpful to have a computer in the apartment to research restaraunts, etc.  The staff of PVA was fantastic.  Very friendly and helpful.  We recommend having them arrange for a car service from the airport to the apartment.  After a long day of travel it was great to be dropped off right at the apartment and be greeeted by someone from the PVA staff.  We would highly recommend this apartment for its location as well as comforts.  We could walk everywhere in Paris.  It was fantastic!
10/2011
On our arrival we were overwhelmed by how beautiful the apartment was. and it exceed all of our very high expectations.  The fresh flowers, wine and croissants were a lovely personal touch. The apartment was beautifully decorated, extremely large with modern bathrooms and kitchen and appliances.  The bedrooms were huge with comfortable king size beds and plenty of wardrobe space.   Travelling with a teenage daughter it was wonderful to have a computer and internet and also the free phone calls to Australia was a lovely super prise. The location is incredible an easy walk to all the major sites including fabulous shopping in Paris. The Palais Royal is extremely beautiful with lovely gardens, fountain and restaurants.  We highly recommend Paris Vacation Apartments and hope to stay with them again in the near future.
09/2011
"The staff were on hand to meet us on arrival and explain how to use all of the apartments the facilities. The bottle of wine and fresh bread was also an appreciated touch. The apartment was very specious and there was lots of room for two couples. It was also pleasing that everything in the apartment actually worked and there was lots of hot water. The location was also great as most attractions were within walking distance of the apartment. It was also close to convenience stores, transport hubs, lots of shopping and a variety of restaurants. The staff were also on hand to departure travel arrangements and to see us off. We arrived on a very early flight from the U.S. Fred was at the apartment to greet us at 8:30 am. It was a great relief to get into the apartment so early. Fred explained in detail the kitchen appliances, TV, internet and even the bathroom fixtures. He went through the notebook in the apartment which has great suggestions for restaurants, shopping and sightseeing. The Palais Royal apartment is beautifully decorated, very spacious and immaculately clean. The bedrooms are nicer in person than they appear in the photos on line. The windows of the living room and each bedroom open onto the gardens of the Palais Royal. Although it was cold, we opened the windows — sometimes to snow flurries which made the gardens look like a Monet painting. The bathrooms are state of the art and huge by European standards. The king beds are firm and comfortable. One of the advantages of staying in an apartment is the kitchen. It is small but well equipped and stocked with some essentials — tea, coffee sugar. Also some very nice nonessentials- champagne, wine, and chocolates. We walked every morning to a nearby bakery for brioche and croissant. We even prepared dinner on New Year's Eve with ingredients from the nearby markets — Bresse chicken with cream, mushrooms, and champagne. Everything you need is within walking distance — Monoprix, good wine shops and one of the oldest bakeries in Paris. The nearby street market is fabulous for prepared foods — great roasted chicken, couscous, paella and more. We had a memorable dinner at Le Grand Colbert just a block away. Fred arranged for a taxi to pick us up for the return trip to the airport and confirmed the time with us the evening before. Karina was there for check out and was very helpful. Booking on line was easy — we received an immediate response. We paid by credit card and there were no unexpected charges or fees. – The handling of the booking, provision of initial information (through the website and answering e-mails), handling payments etc. – Reception by Clara at the apartment – explaining everything in the apartment itself and the surrounding area – The documentation and books available in the apartment – The sheer luxury and cleanliness of the apartment – Free phone and internet –
05/2010
Amazing location, beautiful apartment, has everything one could wish for, met by Karina who was delightful.
02/2010
"From the moment we walked into our apartment we fell in love with it. We have stayed at ""fully furnished"" rentals in the past and this apartment was by far the most ""fully furnished"" we have ever seen. We loved shopping at the Monoprix and cooking dinners at home. Saved us a lot of money, but more importantly we shopped in our neighborhood and got a good feel for what I believe is the essence of Paris, and that is the neighborhoods. The apartment is unbelievably spacious, large rooms, lots of closet space, huge bathrooms. I wish I could live there. We did not want to leave. Being able to do laundry in the apartment was not only convenient, but meant we did not need to pack as much (I still brought too much). Everything was so convenient: taxis, buses, metro, shopping, walking. And then the Royal Palais Jardins. When we were in the apartment we so enjoyed having the windows open to the gardens and hearing the children laughing and playing. We loved walkng in th e gardens. Walking the periphery of the gardens and looking in the shops, and discovering some of the restaurants was fun too. Any questions we had about the apartment, the area, getting to the airport, anything we needed to know were answered quickly and comprehensively. Plus there is a comprehensive notebook in the apartment. I felt if I was ever lost Isis, Alex or Karina were only a phone call away. I know in the information we get from them they recommend going to pick up necessities upon arrival. Knowing what I now know, I would make arrangements and ask one of them to do some shopping for us. I would have a list of things such as coffee, milk, juice, bread, soup, salad, fruit, dressing (or the fixings to make my own), whatever I think I need for the first 12-24 hours. Coming from the America and arriving after an all night flight is not the time for me to figure out exactly where the Monoprix is. Then once getting there, orienting oneself to the store, where things are, and how you checkout was a bit much that first day. I did mention this to the staff right before our departure and was told they are thinking of providing that service, but if it is not offered, just ask. You will be glad you did.
10/2009
The apartment was very clean, tastefully decorated & furnished, spacious, with lots of natural light, plenty of closet space, excellent location. Fred was punctual, thorough and helpful. Even the concierge was friendly and kind.
10/2009
The apartment was beautiful, well appointed, and in an excellent location. Service was exceptional.
10/2009
"My husband and I arrived at the Palais Royal apartment, 30 rue Montpensier, by taxi from Gare du Nord in glorious late afternoon sunshine. We met my brother at the front door as he had just arrived in from CDG and was staying with us for three nights. Then Marie-Laure showed us inside and we were stunned! This apartment was actually better looking in real life than it appeared on the website – and I was thoroughly prepared for that not to be the case (as we know, website photos – where the lighting is perfect and they use wide angle lenses – can sometimes be deceiving!). We flung open the windows in the lounge area and let in the sun, the warmth, the sound of the fountain, and the low level murmur of patrons enjoying the sun in the Palais Royal Gardens and arcades…just heaven! I could write for pages but to summarise: you won't do better in Paris!! The location is perfect – bus stop around the corner (and it is certainly worth working out how to use the local buses – a great way to get around and see Paris all at the same time), and metro stop a mere block away…all in the centre of the 1st! The beds were comfortable (even the fold-out one), extra bedding provided to suit your own requirements
09/2009
This was our first visit to Paris for the 4 of us (parents plus 1 adult son and a teenage daughter). The apartment was fantastic. We were a little nervous when we pulled up, because the street is little more than an alley, but once we entered the building we were thrilled. There is a beautiful fountain and garden outside the bedroom windows (no street noise). The area is 1 block from the Metro, 1 block from the Louvre, easy walking to the River Seine. An ATM is a block away, and there is a wonderful bakery right around the corner. There is a very comprehensive resource book that is available to get you around. I had to page Alex on a Saturday, about finding a camera battery, and he called right away. We would stay here again, and have been recommending this apartment to our friends.
08/2009
"The apartment is stunning. It is roomy and well-appointed. It was a pleasure coming back to the apartment every evening after an eventful day in Paris. The location of the apartment is at the center of everything. The Metro is just a block away and the major museums are all in easy walking distance. Yet the street is very quiet. It was a perfect combination. The most surprising thing about our stay was the friendly and incredibly helpful staff. They took care of us from beginning to end and simply would not let us make any ""tourist-type"" mistakes. As a result, our trip was worry-free and luxurious. This apartment provide us with a wonderful visit to Paris."
07/2009
Our experience was great. Karina was very helpful……meeting us at our apartment and going over everything we needed to know. The apartment was in a great location and met our needs completely. It was quiet and well equipped. We would not hesitate to go back.
07/2009
We spent a week in this beautiful apartment – myself, husband, 5 year old daughter, 18 year old daughter, and mother in law. It was everything that is advertised on the website and more. The apartment is elegant and comfortable and there was plenty of room for all of us. The bedrooms were spacious and beds were comfortable. Bathrooms were very large, plenty of room to have your toiletries out and lots of towels provided. Kitchen was efficient and comfortable. Having a washer and dryer allowed us to pack less. Location was truly amazing. On my previous visits to Paris we stayed on Ile Saint Louis, Marais, or Latin Quarter so I was hesitant to stay in an area that I wasn't as familiar with. After our first day my hesitations were gone. Our apartment windows faced the Palais Royale gardens and fountains – it was lovely and serene at all times of day. It was quiet, even during the day when people were about. We were a couple minutes walk from the Louvre. Many restaurants nearby,
11/2008
Four of us stayed in this attractive and roomy apartment on the beautiful square. The accommodations had everything we could possibly need. The staff were friendly and helpful both before and during our stay. They provided information about the neighborhood, the sights and restaurants of Paris as well as any of the logistical facts we needed to know in order to make it easy to negotiate a foreign country. If you are looking for an apartment in Paris, I strongly recommend staying here.
09/2008
We love this apartment, and so do our friends who have shared it with us. We have stayed here twice and will do so again when we can. It is beautifully and fully outfitted. We even cook in. It is just minutes from the Louvre and the Metro, and there are good restaurants nearby and within an easy walk. We are especially fond of Restaurant Palais Royal, just 100 yards away. Alex, Isis and their staff do a wonderful job of greeting you and will quickly take care of any problem–no matter how small. All in all, we have had fabulous Paris vacations when staying in this apartment. David and Joanne Cooper
08/2008
We have stayed in this flat twice now. We keep coming back due to the wonderful apartment and also the location is ideal. Clean and maintained the flat is so welcomed to the seasoned traveler. Close to sights and markets. Safe and great support of staff make this a truly lovely Parisian stay.
08/2008
We stayed for the 2nd time at Palais Royale apartment this year and felt absolutely at home as we did the first time. Alex and his team completely take care of everything from pre arrival to post departure. The apartment is well maintained and very quiet. It has all American amenities and easy accessibility to all tourist stops. We consider this our home away from home and thank you Alex and Isis for running such a professional operation. Look forward to staying at the apartment again next year
07/2008
"To celebrate our fiftieth wedding anniversary, we decided to realize our lifelong dream of taking our entire family to France for a one week Paris holiday together!!! We were very fortunate to have been recommended to Alex Mony from Paris Vacation Apartments. Alex was able to accommodate all thirteen of us in one building. We rented three apartments from him. One of them had a second floor which was a completely independent space, so one of our daughters and her family were on the second floor while we stayed on the first floor. The other two apartments were on two separate floors but close enough to us and also very comfortable. The apartments were very nice, tastefully decorated with all the amenities, including nice kitchens, baths, televisions, washers and dryers etc… The service was also outstanding. Indeed, from the moment we arrived at the airport where couple limos were expecting us, to the time when we said goodbye to our hosts, it was truly remarkable. Alex's team was kind enough to make reservations to some pretty impressive restaurants for us.This was definitely a trip of a life-time… The location of our apartments was a short walking distance from the Louvre Museum, the Comedie Française, and so many other important sites to visit and enjoy. Ideal location!!! We felt very fortunate to have had this great location and service. If we had to do it again, we would not change a thing…
06/2008
This was our second stay with Paris Vacation Apartments. Both stays have been outstanding. The Palais Royal location is beautiful, metro stop nearby and easy walking distance to many shops and restaurants. Every detail is attended to, The two bedroom third floor Palais Royal apartment is spacious, nicely decorated with all ammenites and has large well equiped tiled bathrooms. Next time we visit Paris we will surely book with Alex and Isis. On our recommendation friends have recently stayed with PVA and were very happy.
05/2008
We are experienced travelers, many visits to France and other European destinations over the years. I cannot recommend this accommodation highly enough. It is sinfully spacious for the center of Paris, only a ten-minute walk from the Louvre and fifteen or twenty from the Rue Montorgueil market. Just downstairs and across the street is a marvelous boulangerie, perfect for picking up that early-morning croissant and bringing it back to the apartment for petit dejeuner. I have spent many happy hours on various benches in the park of the Palais Royal, reading, smoking cigars, watching the Parisians at leisure, staring into the profound depths of the fountain — this calm, quiet refuge from the busy-ness of Paris is worth the price of admission alone. And in the Palais arcade is Le Grand Vefour, one of the best restaurants in the world, if you are feeling spendy, or the Restaurant Palais Royal for a more reasonably priced dining experience. Back to the apartment its
05/2008
My wife and I have travel to Paris for the last 10 years and this is the best place we have stayed. Great location, comfortable beds, good size/space, good bathrooms, good kitchen aminities, and very helpful staff. We are scheduled to stay here again in 2009.
05/2008
We were SO happy to be able to reserve this apartment for such a short stay! Everything was perfect and as described and pictured in the website. The purpose of our trip was to introduce our friends to Paris and France since we know them well and we truly made the most out of living like Parisians for our short stay in the city.The only thing the website does not give you an idea of is how lovely it is to open the windows, day or night, and hear the fountain in the Palais Royal – it's on from 7AM till 11PM! The other thing I did not know was that the gates (all of them)around the Palais Royal gardens are locked at around midnight so it's like your own private jardin! Access to the apt. is from the side street. This particular apartment is beautifully decorated and appointed. It is very roomy by anyone's standard and full of light. Whoever said in an earlier review that there was tons of closet space was right! You could move in for a month! We used almost ev
05/2008
An incredible treasure. Truly palatial in size, and the location is unbelievable! From this heart of the 1st arr. location you can easily walk to St. Germain, Musee d'Orsay, the Tuileries, Hotel d'Invalides, Place de Concorde and the Champs d'Elysee. Not to mention you are literally across the street from the Louvre, making those early morning crowd-free visits to the Mona Lisa and the late night dining at Cafe Marly a breeze. If you are looking for a way to share Paris with friends or family, this is the one!
04/2008
" We had an incredible visit! The apartment was practical, clean, comfortable and perfectly located. Everything was so easy! We will never stay anywhere else.
06/2007
"We loved this apartment. Many things about it made us happy: the accessible location, the quiet beautiful view, the immaculate bathrooms, the comfortable furnishings, the spacious rooms, and most importantly, the loving guided service. We can't wait to go back.
05/2006
" This is the second time we have stayed in these wonderful apartments. Last year, we stayed in the First Floor Palais Royal apartment. It was utterly charming! This year, we needed more room, so we opted for the Third Floor Palais Royal Apartment.It was just as charming! The facilities which these apartments offer is first rate and the location is amazing! The Palais Royal is such a great historic building – we loved gazing down at ""Paris life"" in the gardens below. It is only a two minute walk to The Louvre and five minutes to the banks of the Seine.We were also very impressed by the service and professionalism of Paris Vacation Apartments and we look forward to staying in one of their apartments next time we visit Paris."
01/2006
"It was simply beautiful and my family really enjoyed our stay. The hostess was gracious and provided lots of helpful tips about the City. The cleaning lady was so sweet and accommodating to my daughters. I will definitely stay here again, really, really nice accommodations.
07/2005
We just spent the most magical week in Paris, thanks in great part to the Third Floor two-bedroom Palais Royal apartment and the wonderful staff in charge. Alex and Isis have been very helpful in making the arrangements and providing information and Cecile was there to meet us with wine, bread, fresh flowers and a complete explanation of the apartment and surroundings. She even made taxi arrangements to the train station for our departure. We had two couples traveling together, and this apartment far exceeds the description and pictures on the Web site. It is very spacious and includes everything you will need for your stay. (including coffee, tea, converters, hair dryer, etc., even robes!)The washer/dryer were quite useful. Separate climate controls for each bedroom and the living area. Bakery around the corner and restaurants everywhere. Two minutes to Metro. This is the best location you could imagine, and very quiet and secure. The lift worked perfectly. I highly recommend
05/2005
"With vacation time so precious, renting an apartment in a foreign city over the internet can be risky. You have no idea if the pictures or the description will match your expectations. That is why we were so fortunate to have found this Palais Royale apartment through Paris Vacation Rentals! The property and the service exceeded all of our expectations: – the apartment was impeccably clean – our hosts anticipated our every need–the kitchen and bathrooms were modern and stocked with every gadget needed to cook up the fabulous fresh ingredients we bought on rue Montorgueil – facing the Palais Royal, the apartment was serenely quiet
02/2005
We have traveled all over the world — almost always staying in apartments in Rome, New York, London, San Francisco, Stockholm etc. By far your apartments are the best we have visited. The service was impeccable beginning with the beautiful Cecile greeting us as we approached the apartment. She answered all our questions and showed us all the nuances of the apartment in about 20 minutes. The apartment was perfectly stocked with every imaginable kitchen utensil. The bathrooms are very big and clean and bright. Then after this first week we transfered to the bigger three bedroom apartment for the next week because we were entertaining friends. Just absolutely loved this apartment. SEE OUR COMMENTS UNDER PALAIS ROYAL THREE BEDROOM APARTMENT.
02/2005
Best This is a wonderful freshly renovated apartment in an excellent location. The wood floors, high ceilings and quality materials make this the nicest apartment we have used during our many trips to Paris. Alex and his staff were great. We can't wait to return!
02/2005
The reason this review is so late is because when everything is perfect people don't tend to write. My three friends and I stayed in this beautiful apartment last year. Isis, Alex & Cecile made our stay wonderful. Cecile greeted us in the apartment on our arrival and was kind enough to be patient when we arrived a little late. She showed us how everything worked and gave us the wonderful information book which is a gold mine of information on the area and Paris. Alex made dinner reservations for us and arranged transportation. To open up the balcony windows every morning and see the Palais Royale is one of the best experiences of my life. Every detail was handled to perfection – now if I'm lucky enough I only stay with Paris Vacation Apartments. I stayed at the Sacre Coeur apartment two years ago – here is an example of the level of service. Isis met us showed us around then called a little later to say she forgot something. She then arrived later that evening with the flowers for
12/2004
First, we agree wholeheartedly with all previous comments: The whole process from initial perusal of web site to fond memories of our visit was faultless, especially the intelligent and efficient check-in/out procedure with Cecile. We had just come from a short-term apartment experience in London that managed to do just about everything wrong, so we were thrilled to find that our Paris Vacation Apartment lived up to and beyond all expectations. Little things I can add to previous comments: A very useful collection of transformers and adapters came in very handy, and the up-to-date travel library in the apartment was fantastic, especially the Walks of Paris resource, c.2004. Only negative was the shortness of our visit-can't wait to return. Merci beaucoup!!
10/2004
My company and other business associates rented the apartment in lieu of hotels while in Paris for a Trade Show. The apartment was perfect for all parties involved, comfortable and a much better value than hotels. Others that did stay in Hotels were envious of our accommodations and wished they would have made similar arrangements. The supporting staff that arranged the rental was instrumental in making the process a completely smooth experience. Communication was effortless through email with quick replies to all questions — no matter how silly. The team also provided information on local attractions, restaurants and emergency services things you don t think of until you need it. In all, the quality of the accommodations (accurate to description on the internet), location of the apartment and helpful staff made renting with this company a must-do when traveling to Paris. In fact, when I return with my family, I already know where I will be staying.
10/2004
We would just like to tell potential clients about our experience with Paris Vacation Apartments. We rented the two (2) bedroom apartment on the Third Floor at the Palais Royal. The welcome we received upon our arrival was above excellence. Alex had made arrangements, upon our request, to have someone pick us up at the airport, which was handled very professionally. Arriving at the apartment we were greeted by Cecil who spent approximately two hours with us touring the apartment and explaining the amenities, area shops, restaurants and answering any questions we had. The staff supplied us with three contact numbers which we could call anytime if we had any concerns or questions. They also, at this time made arrangements for someone to pick us up at the end of our stay and take us to the train station. The pictures on the site are beautiful but we find they do not do the apartment justice. The rooms are large and tastefully decorated. The bedrooms are very private with comfortab
09/2004
We found the Palais Royal apartment to be spectacular. Everything about it was amazing, just to list a few features: the furnishings were very nice, the beds were comfortable, the bathrooms were beautiful, the location was amazing, the aprtment overlooked the quiet and beautiful gardens of the palace and Cecile who looked after us was so nice.
08/2004
"We thoroughly enjoyed our stay in the spacious Palais Royal 2 bedroom apartment on the third floor. The ammenities of the apartment were superb, the location was incredible, and the level of personal service provided by Alex, Isis and their entire team was so very comforting. They truly understand the needs and desires of American visitors and have a beautiful product to offer. We were a bit nervous and uncomfortable about our inability to speak French, but we felt so comfortable and welcomed when working with the team to firm up our reservation. And, it even got better. Prior to our departure from the U.S. we received (via email) a wonderfully useful collection of practical information which included everything from the apartment's unique telephone number (to leave behind for your relatives in the event they need to reach you while you are away) to the locations of supermarkets, tourist destinations, banks, the use of the washer and dryer commendations. No detail was left in question, it was all there. It was like having your very own ""Concierge Service"" right in your hands. Then, upon arriving at the apartment we were personally greeted and given a full orientation of the apartment and it's ammenities. We are accustom to staying at 5 star hotel/resorts including the Ritz Carlton, Four Seasons, and Starwood Hotels/Resorts around the world, so our standards are quite high. But, we always miss the ""conveniences"" of home like having a full kitchen, seperate bedrooms and bathrooms for privacy (for kids/grandparents/parents), washer/dryer, a family/television room, etc. Well, the Palais Royal apartment provided the best of both. Oh, did I mention the great location? The Palais Royal apartment is a 5 minute walk (no exaggeration) from the Louvre and River Seine. The apartment overlooks the beautiful gardens of the Palais Royal, which was in full bloom during our stay. The gardens are a city dwellers oasis with fountains, sculptures and lovely la
07/2004
See less reviews
en