LOUVRE / PALAIS ROYAL LUXURY THREE BEDROOM DUPLEX
LOUVRE / PALAIS ROYAL LUXURY
THREE BEDROOM DUPLEX
Description
Please note that all our apartments have a Paris official registration license number. It can be sent to you upon request. 
Important Notice
The French government has announced they will be banning all AC systems that run on water by October 1st 2024 as it is obviously a huge waste of water and we all have to act on this environmental problem the best we can.
Therefore, as nearly all of our installations are concerned with this new law, We will be stopping the use of such units (to this day they were the only systems we are able to install in old Parisian buildings.) by it's legal date. In regards to our guests comfort we will provide portable mobile AC units, fans and air coolers depending on the configurations of the apartment.
THE UNIQUENESS OF STAYING IN A HISTORICAL MONUMENT (140 m² – 1507 sq ft)
A truly unique experience. An extraordinary place to stay with it's unmatched view from the balcony overlooking the gardens. This amazing apartment within the Palais Royal is a real treasure. The Palais Royal is a palace located opposite the Louvre and a few steps from Opera. A prime location in the very heart of historical Paris. Through time, it's inhabitants include prominent figures such as Cardinal Richelieu, King Louis XIII, Louis XIV and the Bonaparte family.
The building elevator takes you to the 3rd floor, then you walk up one more flight to reach the apartment. This superb apartment has a great layout on two levels comprised of three bedrooms, one which has a splittable king size bed, and three en suite bathrooms and a separate fourth WC, the master bedroom has a lovely spacious terrasse. There is a spacious and combined living room and dining room in a very bright and open space with a kitchen. The apartment has been modernized to give maximum comfort and to make your stay unforgettable.
This apartment is also a perfect spot to organise fashion and jewelry showrooms as it is in the heart of Fashion week's most thriving events! Subject to specific rates so don't hesitate to contact us for a quote.
Photos
Array
(
    [title] => View from the Balcony
    [caption] => 
    [url] => https://www.parisvacationapartments.com/wp-content/uploads/2016/11/01-View-from-the-Balcony-final.jpg
    [alt] => View from the Balcony
)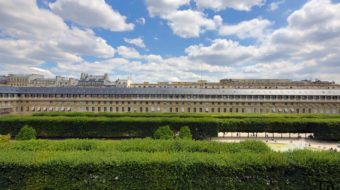 Array
(
    [title] => Another view from the balcony
    [caption] => 
    [url] => https://www.parisvacationapartments.com/wp-content/uploads/2016/11/02-Another-View-from-the-Balcony-final.jpg
    [alt] => Another view from the balcony
)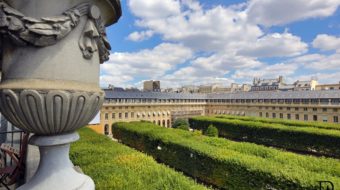 Array
(
    [title] => Living room view one
    [caption] => 
    [url] => https://www.parisvacationapartments.com/wp-content/uploads/2016/11/Living-room-view-one.jpg
    [alt] => Living room view one
)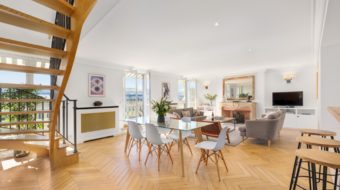 Array
(
    [title] => Living room view two
    [caption] => 
    [url] => https://www.parisvacationapartments.com/wp-content/uploads/2016/11/Living-room-view-two.jpg
    [alt] => Living room view two
)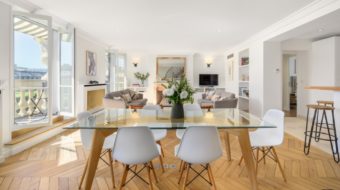 Array
(
    [title] => Living room view three
    [caption] => 
    [url] => https://www.parisvacationapartments.com/wp-content/uploads/2016/11/Living-room-view-three.jpg
    [alt] => Living room view three
)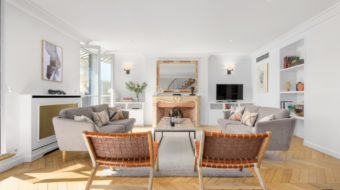 Array
(
    [title] => Living room view four
    [caption] => 
    [url] => https://www.parisvacationapartments.com/wp-content/uploads/2016/11/Living-room-view-four.jpg
    [alt] => Living room view four
)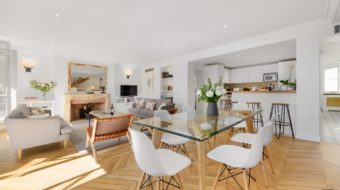 Array
(
    [title] => Living room view five
    [caption] => 
    [url] => https://www.parisvacationapartments.com/wp-content/uploads/2016/11/Living-room-view-five.jpg
    [alt] => Living room view five
)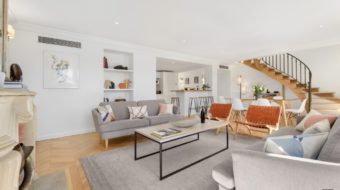 Array
(
    [title] => Living room view six
    [caption] => 
    [url] => https://www.parisvacationapartments.com/wp-content/uploads/2016/11/Living-room-view-six.jpg
    [alt] => Living room view six
)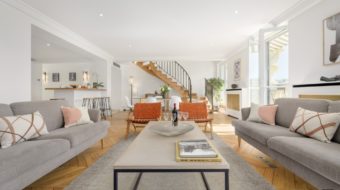 Array
(
    [title] => Living room view seven
    [caption] => 
    [url] => https://www.parisvacationapartments.com/wp-content/uploads/2016/11/Living-room-view-seven.jpg
    [alt] => Living room view seven
)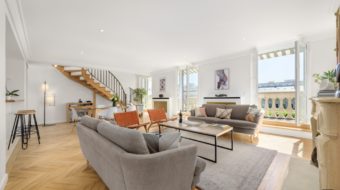 Array
(
    [title] => Living room view eight
    [caption] => 
    [url] => https://www.parisvacationapartments.com/wp-content/uploads/2016/11/Living-room-view-eight.jpg
    [alt] => Living room view eight
)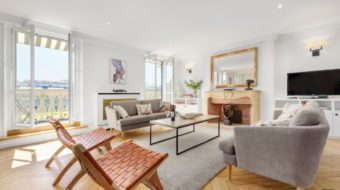 Array
(
    [title] => Living room view nine
    [caption] => 
    [url] => https://www.parisvacationapartments.com/wp-content/uploads/2016/11/Living-room-view-nine.jpg
    [alt] => Living room view nine
)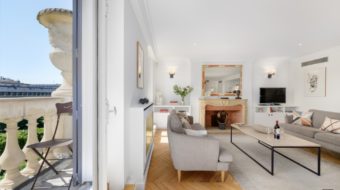 Array
(
    [title] => A view from the balcony
    [caption] => 
    [url] => https://www.parisvacationapartments.com/wp-content/uploads/2017/03/12-a-view-from-the-balcony.jpg
    [alt] => A view from the balcony
)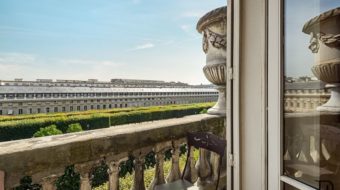 Array
(
    [title] => View on the gardens of the Palais Royal
    [caption] => 
    [url] => https://www.parisvacationapartments.com/wp-content/uploads/2017/03/13-View-on-the-gardens-of-the-Palais-Royal.jpg
    [alt] => View on the gardens of the Palais Royal
)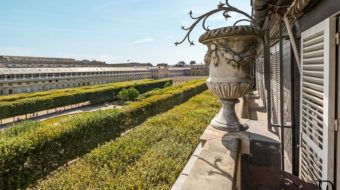 Array
(
    [title] => Breakfast on the kitchen's bar
    [caption] => 
    [url] => https://www.parisvacationapartments.com/wp-content/uploads/2016/11/Breakfast-on-the-kitchens-bar.jpg
    [alt] => Breakfast on the kitchen's bar
)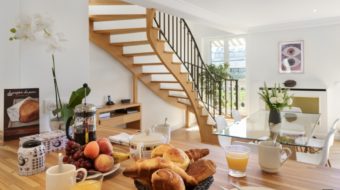 Array
(
    [title] => Kitchen view one
    [caption] => 
    [url] => https://www.parisvacationapartments.com/wp-content/uploads/2016/11/Kitchen-view-one.jpg
    [alt] => Kitchen view one
)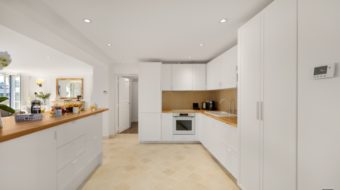 Array
(
    [title] => Kitchen view two
    [caption] => 
    [url] => https://www.parisvacationapartments.com/wp-content/uploads/2016/11/Kitchen-view-two.jpg
    [alt] => Kitchen view two
)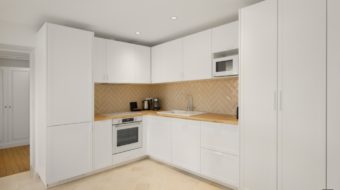 Array
(
    [title] => Bedroom one view one
    [caption] => 
    [url] => https://www.parisvacationapartments.com/wp-content/uploads/2016/11/Bedroom-one-view-one.jpg
    [alt] => Bedroom one view one
)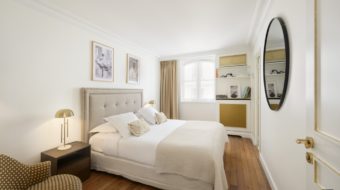 Array
(
    [title] => Bedroom one view two
    [caption] => 
    [url] => https://www.parisvacationapartments.com/wp-content/uploads/2016/11/Bedroom-one-view-two.jpg
    [alt] => Bedroom one view two
)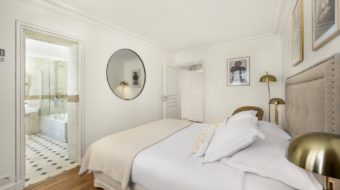 Array
(
    [title] => Bathroom one view one
    [caption] => 
    [url] => https://www.parisvacationapartments.com/wp-content/uploads/2017/03/19-bathroom-one-view-one.jpg
    [alt] => Bathroom one view one
)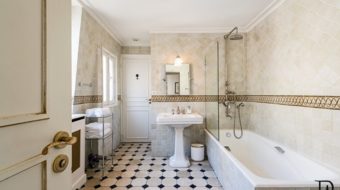 Array
(
    [title] => Bathroom one view two
    [caption] => 
    [url] => https://www.parisvacationapartments.com/wp-content/uploads/2017/03/20-bathroom-one-view-two.jpg
    [alt] => Bathroom one view two
)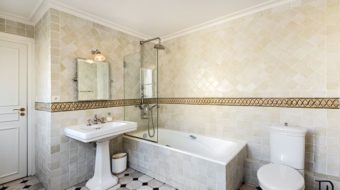 Array
(
    [title] => Bedroom two view one
    [caption] => 
    [url] => https://www.parisvacationapartments.com/wp-content/uploads/2017/03/22-Bedroom-two-view-one.jpg
    [alt] => Bedroom two view one
)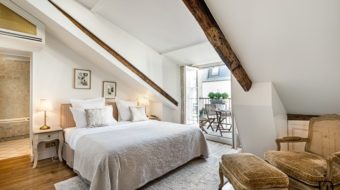 Array
(
    [title] => Bedroom two view two
    [caption] => 
    [url] => https://www.parisvacationapartments.com/wp-content/uploads/2016/11/Bedroom-two-view-two.jpg
    [alt] => Bedroom two view two
)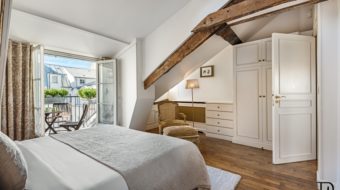 Array
(
    [title] => The terrace on bedroom two
    [caption] => 
    [url] => https://www.parisvacationapartments.com/wp-content/uploads/2017/03/24-The-terrace-on-bedroom-two.jpg
    [alt] => The terrace on bedroom two
)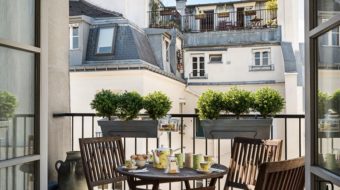 Array
(
    [title] => Bathroom two view one
    [caption] => 
    [url] => https://www.parisvacationapartments.com/wp-content/uploads/2017/03/25-bathroom-two-view-one.jpg
    [alt] => Bathroom two view one
)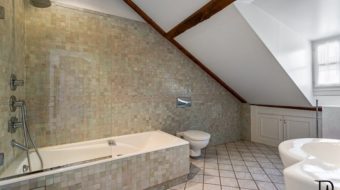 Array
(
    [title] => Bathroom two view two
    [caption] => 
    [url] => https://www.parisvacationapartments.com/wp-content/uploads/2017/03/26-bathroom-two-view-two.jpg
    [alt] => Bathroom two view two
)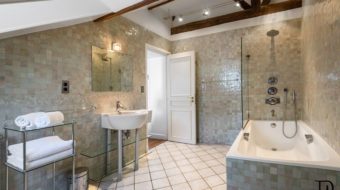 Array
(
    [title] => The two other bedroom upstairs
    [caption] => 
    [url] => https://www.parisvacationapartments.com/wp-content/uploads/2016/11/The-two-other-bedroom-upstairs.jpg
    [alt] => The two other bedroom upstairs
)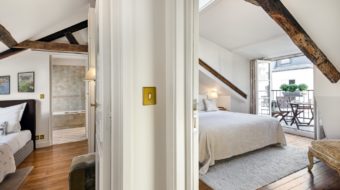 Array
(
    [title] => Bedroom three view one
    [caption] => 
    [url] => https://www.parisvacationapartments.com/wp-content/uploads/2016/11/Bedroom-three-view-one.jpg
    [alt] => Bedroom three view one
)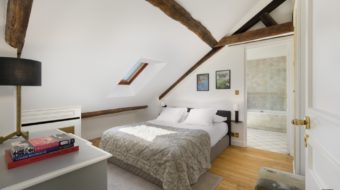 Array
(
    [title] => Bedroom three view two
    [caption] => 
    [url] => https://www.parisvacationapartments.com/wp-content/uploads/2016/11/Bedroom-three-view-two.jpg
    [alt] => Bedroom three view two
)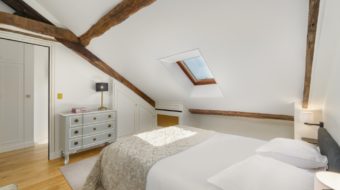 Array
(
    [title] => Bathroom three view one
    [caption] => 
    [url] => https://www.parisvacationapartments.com/wp-content/uploads/2017/03/29-bathroom-three-view-one.jpg
    [alt] => Bathroom three view one
)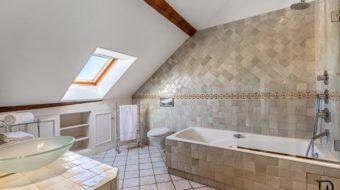 Array
(
    [title] => Bathroom three view two
    [caption] => 
    [url] => https://www.parisvacationapartments.com/wp-content/uploads/2017/03/30-bathroom-three-view-two.jpg
    [alt] => Bathroom three view two
)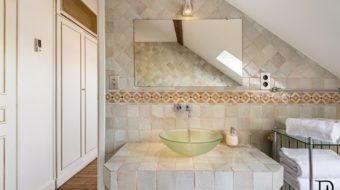 Array
(
    [title] => View of your building from the garden
    [caption] => 
    [url] => https://www.parisvacationapartments.com/wp-content/uploads/2017/03/view-of-your-building-from-the-garden-3.jpg
    [alt] => View of your building from the garden
)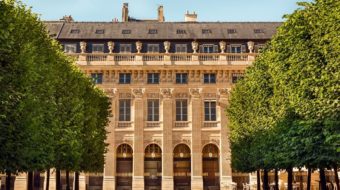 Array
(
    [title] => One view from the garden
    [caption] => 
    [url] => https://www.parisvacationapartments.com/wp-content/uploads/2017/03/one-view-from-the-garden-3.jpg
    [alt] => One view from the garden
)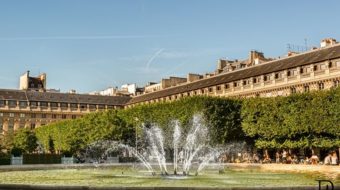 Array
(
    [title] => Under the arcade of the Palais Royal
    [caption] => 
    [url] => https://www.parisvacationapartments.com/wp-content/uploads/2017/03/under-the-arcade-of-the-palais-royal-3.jpg
    [alt] => Under the arcade of the Palais Royal
)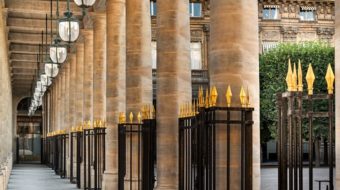 Accomodation
Balcony
Bathtub with Shower
Full bathrooms
King size beds
Queen size bed
Sofas
Terrace
Twin beds on demand
Amenities
Bathrobes
Bottle of water
Coffee for the coffee press
Dish washer tabs
French wine upon arrival
Fresh cut flowers
Laundry detergent
Nespresso pod
Trash bags
Set of Occitane toiletries
Set of towels
Set of sheets
Softener
Kitchen roll
Sugar
Tea
Umbrellas
Appliance
Air conditioning
Bose Bluetooth Speaker
Burners
Cable TV (CNN/BBC)
Central Heating
Coffee press
Coffee maker
Dishes & Cutlery
Dishwasher
Drying rack
Dryer
Free calls to French cells
Free calls to land lines
Free wifi
Freezer
Hair dryer
High-speed internet
Iron & ironing board
Microwave
Nespresso Machine
Oven
Refrigerator
Toaster
Washing machine
Pricing
March 01 to November 07
5630 Euros / week
January 08 to February 29
4650 Euros / week
November 08 to December 17
4650 Euros / week
December 18 to January 07
6200 Euros / week
Rate based on 6 person occupancy. 250 Euros per week charge per person for extra people.
For fashion week, prices upon request.
Location
Palais royal / Musée du Louvre or Pyramides
81 - Palais Royal / Comédie française
Personalise your stay
We would be happy to suggest some of our extra services. Please do let us know if you are interested and we will send you a quote by email.
See more reviews
-
The apartment is actually prettier and bigger than the photos and everything is incredibly clean. They provided shampoo, conditioner, shower gel, lotion, nespresso, cleaning supplies, hair dryer, and a bottle of wine. Each bathroom had 2 robes too which my family loved. The TV has Netflix already included. The views from the balcony are breathtaking and the terrace upstairs is so peaceful. Clara, who greeted us, was extremely helpful in showing us how to use everything and recommending ways around town and booked our car back to the hotel. The PVA team was in contact with us prior to arrival to arrange for our transportation from the airport and was very responsive to all our requests for information while we were planning the trip and while we were onsite. The area is so quaint with a beautiful courtyard filled with cafes, shopping, and restaurants. It's a very easy to walk to the metro. My kids loved that they could walk to a countless amount of sushi/raman places too. We had 2 adults and 2 18 year olds and 1 15 year old and it was the perfect place for a family vacation. I highly recommend this property!
05/2023
-
Excellent! The apartment is actually prettier and bigger than the photos and everything is incredibly clean. They provided shampoo, conditioner, shower gel, lotion, nespresso, cleaning supplies, hair dryer, and a bottle of wine. Each bathroom had 2 robes too which my family loved. The TV has Netflix already included. The views from the balcony are breathtaking and the terrace upstairs is so peaceful. Clara, who greeted us, was extremely helpful in showing us how to use everything and recommending ways around town and booked our car back to the hotel. The PVA team was in contact with us prior to arrival to arrange for our transportation from the airport and was very responsive to all our requests for information while we were planning the trip and while we were onsite. The area is so quaint with a beautiful courtyard filled with cafes, shopping, and restaurants. It's a very easy to walk to the metro. My kids loved that they could walk to a countless amount of sushi/raman places too. We had 2 adults and 2 18 year olds and 1 15 year old and it was the perfect place for a family vacation. I highly recommend this property!
04/2023
The location was perfect. The view is amazing. Very clean and comfortable. It's even better than the photos.
04/2023
Rarely are things better than even hoped for BUT this property, the management staff and location were exceptional. We had 10 amazing days in Paris beginning & ending in an exceptionally comfortable flat. I highly recommend this property and this group. We shall return.
03/2023
CLEAN property with great layout and wonderful location 3 blocks from the Louvre. Incredible number of great cafes within an easy walk. Can stand within a block. We loved it!
09/2022
Amazing views of the Palais Royal gardens. Perfect penthouse with 3 rooms each with their own bathroom. Kitchen and common area were amazing! Location in the heart of Paris! There is 1 flight of stairs above the elevator to get to the apartment.
01/2022
We had a fantastic time staying in this beautiful apartment. It is in an incredible location and is very spacious. There was a lovely welcome pack and the check in and out was very easy. The flat was immaculate. We had a perfect holiday in Paris and hope to come back in the future.
08/2020
This is my seventh PVA apartment I've rented over the years and they have all been excellent. And the service — from the booking process, to the arrival welcome, and the prompt attention should anything arise during the stay — has always been as good as the apartments. I'll be using PVA as long as I keep coming to Paris!
02/2020
A perfect place for a family of 6 in the heart of Paris. The apartment was everything and more than we expected with great views of the gardens of the Palais Royal. Easy walking distance to the Metro, Louvre, restaurants, bars, and more. It all felt like we were home but in Paris. A great location and great 2-story apartment overlooking the gardens of the Palais Royal. This is a perfect apartment for a family or for 2-3 couples. Each bedroom was spacious and well appointed with comfortable beds and nice sheets/pillows. Private baths for each bedroom made it perfect. Bathrooms were very large and well designed. The main living area was equally fantastic and the kitchen was enormous and easy to work in. Six of us were able to lounge about and cook great meals and have dinner together in the dining room. You feel like you are living in Paris at this apartment. Its location was also perfect; a stone's throw from the Metro allowing you easy access to anywhere in Paris and just a few hundred feet from the entrance to the Louvre. If you are a walker, then this too is a great spot as you have a short distance to the river, the Eiffel Tower, the Musee d'Orsay, Notre Dame and more. Can't say enough about the apartment, location and ease of use. We strongly recommend and are already planning a return visit soon.
01/2020
We had a wonderful stay. Many thanks to the entire staff.
12/2019
It's first time to come to Paris with my family and this place was perfect for our family stay. Appartment is as same as photos and very convenient location for travel. Host was so friendly! I would definately recommend this place
12/2019
We had an amazing time – the three bedroom layout was perfect for our group of two families – the four bathrooms (3 1/2) were great with 3 tween aged girls between us . The view from the apartment is amazing and the location can't be beat.
12/2019
We just adored the apartment. Had the elevator been in service (4 story walkup was a surprise) it would have been 5 stars. We get that it has to happen sometime, and it was operational the morning of our departure, so it won't be a future problem. We were a group of 7, including a 5 year old. This was our home in all ways. The beds were comfy, we cooked in the kitchen daily, having a full bath in each suite was terrific. The location is unbeatable! We walked most places (the Louvre, gardens, Shakespeare bookstore, Notre Dame, San Chapelle, shopping, dining, etc. If you have a need for space, and want to live like a royal Parisian, stay here. I was sad that we did not experience the welcome snacks that are pictured. We received flowers, and they were gorgeous, but after 12 hours of travel, food would have been a true oasis for the group! We loved it all though. It was a perfect base for a week in Paris. Worth every penny!
11/2019
November 2019
Excellent!!!! We loved the apartment and surrounding area, and would definitely stay there again.
11/2019
Our group of three couples loved staying in this apartment and enjoyed the balcony views overlooking the Palais Royal garden. The apartment is comfortable and nicely furnished, and the location was ideal–close to Louvre and the Leonardo exhibit, a number of good restaurants, and the metro. We enjoyed the ambiance of the area and were within easy walking distance to Ile de la Cite, the Palais Garnier Opera House, and the Rue Montorgueil food street. The PVA team provided us with an excellent packet of information and were very accommodating to our needs and requests. We have spent a considerable amount of time in Paris, having travelled there over 15 times in the past 20 years and this apartment was certainly one of the best places that we have rented.
11/2019
This duplex apartment which looked on to the garden and fountain of the Royal Palais was ideal in every way. Situated near Le Louvre and many easily walkable attractions and restaurants , the location is a major plus. The beds were comfortable, bathrooms had deep tubs and robes, the kitchen was stocked with coffee, tea, sugar, salt and pepper. I can't rave enough about Paris Vacation Apartments. They were very responsive and patient, as well as providing transportation to and from the airport . The driver was great considering that one couple was at another terminal in a very large airport and we had trouble finding them. Through them we arranged with Karina for a private chef, Thomas, one night. An unforgettable week in such an elegant city.
09/2019
Everything was as promised and the check in went very smoothly and we felt well taken care of. The location and the place was more beautiful than the photos. Would definitely stay again.
08/2019
Outstanding apartment! Couldn't have asked for better stay in Paris! Thank you!
08/2019
I can't say enough great things about our stay at Alexandre's place. It was immaculate, even more beautiful in-person with the most extraordinary views of the Palais Royal gardens. The other side of the building faces a quiet street and the apartment is a 5-minute walk to the Louvre, the Opera House and many other sites. It's also just downstairs from Kitsune, where you can find the perfect cup of coffee, although the apartment comes with a brand- new espresso machine. We were greeted with flowers, a bottle of wine and detailed instructions on how to use everything in the house. We were able to do laundry while we were there, which was a big plus. There were robes in the bathrooms along with l'Occitane products, plenty of hangers in the closets, extra blankets and pillows and more storage than we knew what to do with. They gave us an iPad to use during our stay and they arranged for our car service back to the airport. If I had to make one complaint, I would say the quality of the bedsheets weren't the best… not as soft as they should have been. Aside from that, it felt like the best parts of home and hotel all rolled up in one. We were so sad to leave and look forward to the time we can stay there again.
04/2019
Location idéale. Belle appartement avec vue magnifique.
04/2019
Incredible stay in Paris. Excellent view. Near the Louvre. The apartment IS exactly us the photographs. The coordination of the keys was just in time and they brought us flowers! It has everything you need for cleaning and what I loved, is that you have l'occitane in the bathrooms! ⭐️⭐️⭐️⭐️⭐️
02/2019
Our stay was absolutely lovely from start to finish. Our hosts tracked our flight and met us at the apartment to let us in and show us around. They arranged car service from the airport (Silver Cab) for us which we ended up using on 3 occasions. The service was reliable and friendly – Mercedes vehicles. The apartment looks as good if not better than the pictures show. It is spacious and luxurious yet cozy and comfortable. Our family enjoyed cooking together in the spacious kitchen and dining at the large table on nights that we just didn't want to go out. The beds were comfortable and the streets quiet so we had restful nights. The bathrooms were lovely with nice amenities like L'Occitane products and cozy robes. View to the Palais Royal gardens was delightful. There were yellow jacket protests going on at the time of our visit and our hosts provided thorough email information regarding cautions and attraction closures that we quite useful.
12/2018
A well appointed and maintained apartment in an excellent location. Lived up to expectations. Worth a return visit.
09/2018
This apartment is everything it promises to be and more. Located on a private street with the metro close by, it's also within walking distance to some of Paris' best sights. We enjoyed the amenities…coffee overlooking the Palais Royal garden. We highly recommend a stay. We had an amazing stay. Thank you for the easy check in and check out
04/2018
"Perfect in every way. Gorgeous apartment
02/2017
The pictures do not disappoint! What a wonderful place to stay in Paris! 3 Hotel size bedrooms all with their own bathrooms, a nice sized kitchen with enough equipment to make a full Parisian meal. Host was very responsive and very helpful
01/2017
Our stay was perfect in everyway. We were warmly received and the apartment was even lovelier than the pictures. The location in Paris was perfect. Our host could not have been more helpful – there a binder full of information in the apartment, but more than that Fanny was so responsive to email questions. She even made restaurant reservations for us. I would recommend this apartment very highly. We will certainly be returning!
01/2016
This apartment offers great privacy, with 3 separate bedrooms and large full baths for each.  It also is extremely well-built and, therefore, quiet.  The location and setting are exceptional.  We would definitely recommend and would rent again if the opportunity arose.
10/2015
We rented your 3 bedroom 3 bath apartment at 30 rue de Montpensier, overlooking the gardens of the Palais Royal for a spectacular week. We were there with two daughters and their husbands. Everything about the rental was a 10: Service, Value, Attractiveness and Overall. We also gave the weather a 10! In many trips to Paris we have never had such lovely constant sun and great temperatures. The location is central, lovely and quiet. The welcome from Pierre Louis was cordial and generous with suggestions. He patiently answered all our questions and someone was always available to us by phone. However the apartment is so comfortable and well stocked that we never needed to call. It is an ideal setup for three couples as each room has its own bathroom. If we were to return with two other couples we would definitely try to rent this apartment again. Merci beaucoup!
09/2015
Great accommodations. Exactly a pictured. Neighborhood was perfect along with the great view of the jardín. Paris vacations were very attentive and covered all of the details. Great communication throughout.
08/2015
The apartment, location, and service provided by PVA were outstanding.  We had 6 adult family members in one apartment, and the accommodations could not have been better. 
05/2015
We (5 women friends) rented a 3 bedroom beautiful apartment in the Palais Royal Gardens. Clara met our first to arrive at the apartment to show her around. She was very helpful and knowledgeable about the area, with great recommendations for restaurants and shopping. The apartment was impeccably clean and looked better in person than it did on the web. I would recommend parisvacationsapartments.com to anyone.
04/2012
I am BJ Anderson, one of the dozen or so Melde family members who visited Paris with Becky and Craig. My partner Shari Melde and I frequented the Palais Royale apartment several times for dinner, meeting up with others, and for naps! It was such a pleasure just to be in the apartment! Comfortable, beautiful décor, very inviting, with all modern appliances and a wonderful big kitchen. And the location was great for us — it was closer to the Seine, the museums and other attractions than our little six-floor walk-up rental, so it made our whole week easier to manage. I agree with Becky, your apartment was one of the highlights of our trip!
03/2012
The apartment was one of the highlights of the Paris week long visit due to comfort, location, amenities, and views. We wanted to be independent sight seers, on our own with varied, flexible schedules and the apartment exceeded our expectations for those needs. Clara was thorough on all instructions and answered every one of our many questions. She arranged transportation, helped with dinner reservations, and coordinated when the maid was and wasn't scheduled. (We didn't realize that maid service was included so that was a real treat. We had late night partying young adults with us so we did not want maid service everyday at 9:00 AM)! Clara was great with voice messages and returning phone calls. Her English was good. We only slept 7 people in the apartment. It was real easy with the 4.5 bathrooms, and sleeper sofas. Friends showed up at the apartment just to relax after sight seeing and enjoyed the balconies looking over the street/rooftops and glorious Palais Royale Gardens. Ea ting in the apartment with the fine, open kitchen was delightful. Fresh ground coffee was provided (another surprise) as well as other provisions to get us through the first day or two. Grocery and convenience stores were close by. The washing machine, dryer, and dishwasher were great to have and easy to use with products provided. The bathrooms and bedrooms were roomy and comfortable. Bathrooms actually were amazing! Beautifully designed and great showers/tubs. The sky lights were beautiful on the upper floors. There were no problems at all with the temperature of the apartment on either floors. Doors and windows opened for fresh air as needed. It was really nice to have the computer, telephone and TV available to us. Much more than we expected. The emails replies in advance of our stay were professional and very, very informative! Numerous attachments were sent with information about anything you could possibly want to see or need. Thank you for all the detailed work on those! Communications were excellent.
03/2012
My family loved this apartment. We have travelled to Paris numerous times, but this was by far the best apartment we have rented. It was very spacious, and fitted with every conceivable amenity. The position can not be beaten- close to the Metro, but we walked everywhere. We thoroughly appreciated coming back to a spotless apartment after a hard day of touring, shopping and eating. Our only gripe is that the window furnishings were quite poor in the bedrooms, because we travelled during winter it was tolerable. However, the street light outside the master bedroom downstairs did keep me awake.   Despite this minor flaw, I would not hesitate staying here again (but with eye patches).
01/2012
"We absolutely loved the apartment from the moment we arrived. The rooms were spacious and the bathrooms fantastic. We were 3 mums and 3 daughters from Australia and  we shared a bed with our daughter which was fine as the beds were easily big enough for us to have our own space. The wine, croissants and flowers were a lovely touch and the free international calls a real unexpected bonus. The mid stay clean was nice to maintain the high standard of the accommodation. The views from the apartment were lovely and we thoroughly enjoyed the gardens especially when it snowed!! The service from the Paris Vacation Apartments was efficient, friendly and punctual with absolutely nothing going wrong. I can not find fault in our stay and even though the price is high as most things in life go  ""you pay for what you get"" and that applies for this apartment also. So overall I would give it a 10/10."
01/2012
Our stay at this property was amazing. Someone met us on our arrival and remained available around the clock to answer questions and solve problems. Only a few hours after arriving my son required medical attention. We used the service recommended by our contact, and a doctor came to the apartment within two hours for a very reasonable fee. The apartment was very comfortable for our large group of eight adults and two children. We were provided with large comfortable roll away beds for the children. The bathrooms were amazingly large and modern. The kitchen was also very modern and special effort was made to provide us with extra dish and flatware for our group. Computer, WiFi, and free long distance to the U.S. were a big plus. This apartment has a reliable elevator and good heat and air conditioning which is very important in a European rental. The large family living area with open concept was wonderful. We celebrated an early family Christmas, even hanging stockings on the
11/2011
We rented your appartment for a week for friends coming from North and South America. They were very pleased with the nice view on Royal Garden. The location is excellent for visiting Paris but also for attending business places in Paris and arround. All Public transportation are just nearby. The contact with the team at PARIS VACATION APARTMENTS was great from the very first contact until we gave the key back. Service is excellent. We strongly recomend the experience. Much more fun than going to 4* parisian hotels and make you feel like living a Parisian life for few days.  
11/2011
This is in regards to Advice and Review of our stay with your Paris Vacation Apartments. We loved the place as soon as we entered.  The whole family was in awe and so happy at how lovely, spacious, and beautiful the apartment was. The outside grounds were spectacular with flowers, fountains and spacious areas for the kids to run in. My dealing with your company was very impressive.  Your response to any problems or questions were so prompt– not like other companies I've had to deal with.  AND I had many many questions on the e-mails that you have always answered. Your agents were a delight to speak to.  Everyone that I spoke to were friendly, efficient, professional and very understanding to some of my problems. We rented 2 units for our large family. One was Palais Royal 3 bdr and the other Palais Royal 2 bdr triplex.  Both apartments were beautifully appointed and very comfortable. The kitchens were very up to date and very well equipped. I would definitely rate this  10 for
08/2011
We loved our stay in the apartment at 30 rue Montpensier. We were there for a week in June of 2011. The apartment is lovely, with a spectacular view of the Palais Royal gardens. It is laid out well and all three bedrooms are comfortable, especially since each has its own bath. Because we have family and friends in Paris, we entertained a lot. The apartment is exactly what we hoped from that point of view — easy, gracious, elegant. You put us in touch with Emily Buchanan, who catered one of the dinners. The food was superb and the whole thing was effortless for me. Three other meals I cooked myself — and with the St Eustache food market in walking distance and the great Italian foods place nearby that was not hard to do. The kitchen is well set up and you provided enough tableware to serve 10. I have rented many apartments in Paris over the years, but your service is absolutely the best. You seem to have thought of everything in advance. And when there was something I needed, your assistan
06/2011
The 3 bedroom luxury apartment at 30 Montpensier exceeded our expectations in every way.   We were met by Emily as promised and she was available 24/7 after that if needed.  The apartment itself was up-to-date, clean, and beautifully furnished-kind of a cross between traditional and loft chic.  It is very true to the pictures on the internet.  The view of the Palais Royal gardens was stunning.  This was especially so the first couple of nights when there was a full moon over the gardens.  It was just fabulous!  The memory makes me smile every time I think of it.  The location was central to everything including the Palais Royal/Louvre metro stop. The neigborhood convenience store and boulangerie were lovely mainstays for stocking the apartment cupboard.  The shopkeepers were welcoming and friendly even though we spoke a meager amount of French.  My friends and I were there the first week and then my family consisting of my daughter and  her husband and my son and his girlfriend, a
05/2011
We have used short-term, serviced apartments throughout the world on numerous occasions. The Palais Royal is the very best of any place we have stayed.   This was our third stay in the Palais Royal and our fourth stay with Paris Vacation Apartments.   I have to admit to being surprised how each stay has been better than the last.  Usually similar vacations begin to seem old and uninspired, but that has never been true with our trips to Paris and I give PVA a large measure of the credit.  The apartment is immaculate, comfortable, elegant, and inviting.  The bathrooms make you want to go home and redo your own.  There is something special about the apartment that makes it simultaneously stimulating to be in Paris yet completely relaxing and peaceful.  I am certain that we will be staying with PVA again in the future.
05/2011
" Our evaluation can be expressed in one word….""OUTSTANDING!"" It simply was a delightful place in which to stay….clean, well-appointed, and  tastefully designed.  Our maid was very accomodating. As my wife Diane and I speak hardly any French, it was also reassuring to have had Fred and you to talk to. Thank you for making our stay in Paris so delightful."
11/2010
The apartment was the perfect Paris apartment to celebrate my 40th birthday with family and friends.  There were no surprises when we arrived.  The apartment was spotless, beautifully furnished and very quiet even though we were close to everything.  Emily was very thorough in reviewing all of the appliances and the local area surrounding the apartment.  We were pleasantly surprised with daily housekeeping too.  The balconies were the perfect gathering spot for us to meet before dinner and have a glass of wine while sharing all of our memories of the day.  The next time i come to Paris I will definetly be renting from Paris Vacation Apartments and would highly recommend them.
10/2010
The apartment was perfectly located. Central to all attractions, shopping, Metro, etc.  We were a party of three couples in Paris to celebrate my 60th birthday.  I can't think of a better place to have stayed while in Paris. The apartment was lovely, well cared for and a pleasure to come home to after seeing the sights of Paris. Karina was a delight to deal with. She was only a phone call away and was immensely helpful in making dinner reservations for us and even arranged for two taxis to take us to the Moulin Rouge and arranged for them to be there after the show to take us back to the apartment. Everything was handled in a friendly, professional and efficient manner. I would not hesitate to recommend Paris Vacation Rentals to potential vacationers!. The Palais Royal Apartment was truly a home away from home!
10/2010
From the moment we arrived, we knew we had made a great decision to rent the apartment. We were cordially met and given a tour of the apartment (we were given flowers and a bottle of wine!). The apartment is spacious to say the least. Great view out the large back windows looking onto the Palais Royal Gardens. The apartment had all amenities, including 2 terry bathrobes per bedroom (two other couples were with us, all with separate bedroom and bath). The next time we come to Paris, this is the only way to stay.
05/2010
7 women, one man, it was perfect.  Felt like home, plenty of space, loved the housekeeper (Madame Taibi), she was so sweet, so nice to come back to a clean place.
05/2010
The apartment was beautiful, very clean, and in the most amazing location.  We loved being in the Palais Royal Complex, having the gardens right below our balcony and being able to walk, in minutes, to the Louvre area.  It was very roomy for three couples and the privacy with three complete bathrooms was wonderful.  Having the computer and Internet was very useful.  The apartment was close to the Metro, a grocery store and many restaurants and shops.  We felt very safe in this neighborhood and in the apartment.  We couldn't have picked a better place for us.  The staff was extremely helpful as we communicated before our trip.  They were very prompt in answering all of our questions. We used their guides to plan our visit.  Once at the apartment we didn't need any assistance but felt confident that we would have any help we needed if we called.  We were able to enjoy our trip in whatever way we wished knowing the staff was just a phone call away.  They arranged a driver for us to
05/2010
Our recent trip to Paris was marvelous!  The apartment was spacious and very comfortable for our 7 adults and 1 child.  The amenities were excellent, including the "extras" like hairdryers, washer and dryer, and internet connection, and very clean.  The location was perfect – walking distance to virtually every attraction in Paris and just steps to the Metro and bus connections, making a side trip to Versailles easy, as well as daily visits to Monoprix, Paul's and Fauchon. Despite its central location, the neighbourhood was quiet and peaceful at night. The services you rendered us during our stay were excellent, including the reservation process, Karina being there to greet us with helpful advice and information, and the delicious meals prepared two nights by Mlle Sophie, the chef you arranged for us.  We truly were chez nous! We are enchanted by The City of Light and hope to make many more trips to Paris, essential to which will be future stays in your wonderful Palais Royal
03/2010
There were four of us in the apartment and we were extremely comfortable, with most of the conveniences we are used to in our own country. The location is simply perfect for walking to most of Paris' attractions, using public transport and shopping in beautiful boutiques and specialist stores. One of our favorites was Place Vendome, and surrounding areas, which was a 10 to 15 minute walk away. We also rented a car while in Paris for the best part of 3 weeks, and found the driving to be pretty reasonable (even around the Arc de Triomphe), with parking around the apartment usually ok, except when there was a show of some type on at the  Palais Royal at the end of the street. We were told at the end of our stay that the apartment has some form of off street parking available, perhaps this could be offered to those who plan to use a car. The service we had from the PVA staff was great along with the daily maid service – we were VERY pleased with the accommodation selection we had m
01/2010
The duplex apartment overlooking the gardens of the Palais Royale is roomy (with 3 bedrooms with 3 baths), comfortable, quiet, immaculately clean, tastefully decorated, and smartly appointed.  The apartment also has floor to ceiling windows that look out onto a nice stone terrace.  From the terrace one can see the gardens of the Palais Royale.  The kitchen and dining room are wonderfully well organized and offer every convenience.  The capacious marble-top counter space is complementd by a bar with bar stools which also stores table linens and a wine rack.  The living room is big and comfortable with leather sofas and a big coffee table.  Every room has a television and there is also a good CD player.  Each of the bedrooms, one on the lower floor and two on the top floor, are simply but agreeably decorated and adjoin nice big bathrooms with big bathtubs.  The water flow is strong and the hot water is actually hot.  The bedrooms are also kitted out with good cotton bed linens with good pill
11/2009
Best Hi Alex and Isis. The spacious three bedroom apt on Le Jardin Royal did not disappoint at all! My husband and I stayed in one bedroom, my three kids in another, my in-laws in the third, each with our own comfortable beds and lovely private full bathrooms. Waking up to the view of the garden, dining in for breakfast, having proximity to the metro and so many other sites, and taking advantage of Nicole's assistance in setting up a few tour guides for us, provided us with a unique Parisian experience that would be unattainable if we had stayed in a hotel. I hope to visit again and I have recommended your company to several of my friends. Best wishes, Amy
08/2009
If you really want to enjoy Paris, rent an apartment instead of a hotel. The Palais Royal MADE our first trip to Paris magical! We had our 4 grown daughters and Mom and Dad stay in a three bedroom, two level apartment and it was FANTASTIC! The apartment was spacious, beautiful, clean and it had all the modern conveniences needed. The location was perfect, a 5 minute walk from The Louvre. We felt more like part of the local culture than would have been possible in a hotel. The bathrooms were very nice, super modern and very large. We cooked in every evening, except one, and the kitchen had everything we needed. It made our time to together as a family so special. Cooking, singing, dancing and drinking made for lasting memories! Having a washing machine, dryer, microwave, AND internet was very helpful! The views from the walk out window balcony's were breathtaking. On a scale of 1-10, I would give it a 12!! Dennis Clevenger 651-796-6440 O 480-839-1588 H
05/2009
" The 3 Bedroom Palais Royal apartment is splendid. The location is ideal, the apartment impecably maintained, comfortable and elegantly decorated, and the ""Paris Vacation Apartment"" staff are helpful and responsive if you need assistance. We have rented a number of apartments in Paris and this is the first that I would without question return to. It would be comfortable for 3 couples (although one bedroom is slightly less desirable than the other two, all of the lovely ensuite bathrooms are large) and luxurious for 2 couples (or three single people). Three of us had the happy opportunity to spend a week there in early May 2009 and we felt both delighted and fortunate to be there. Linda I Toronto "
05/2009
This is paradise in Paris!! The view is fantastic, the is great, the location is wonderful, the beds are confortible, and all is perfect. My only hesitation in recommending this apartment is that it will be more difficult for me to book it in the future if too many people know how great it is.
04/2009
This is certainly thee most beautiful, spacious, quiet, clean, and dreamy apartment in all of Paris. We had previously stayed in the 2bdrm apartment of this same building (which was also LOVED), but went for the 3bdrm this time. WOW is the best way to describe this home-away-from-home. From the moment you step in the front door, you will be more than glad you did not stay at a hotel. THIS is the way to go when visiting Paris. Not only is the apartment fabulous, but those views out the french doors into the gardens of the Palais Royal simply cannot be appreciated from the website photos. However great you think this place looks in the pictures, it is 100 times more spectacular once you are there. I guarantee that you will not be disappointed. The bathrooms are beyond luxurious too! The bathrobes make you feel oh-so-pampered. And having a full kitchen (and washer/dryer) allowed us great freedom to bring home goodies when we were too tired to eat at a restaurant. The location can
02/2009
Frequent travelers to Paris, we've stayed in several accommodations over the years. This 3-Br apartment is our favorite of them all. The central location, 1st arrondissement, is superb for access to metro, shopping and dining. The staff is friendly, available and most helpful. Well-stocked and spotlessly clean, it is truly a 'home away from home.' We will definitely be back!
02/2009
"for 7 -10 days for the last 3 years My family and friends have stayed at the Palais Royal 3 bedroom apartment for the last 3 or 4 years. We feel that this is our ""home away from home."" Our first visit included our children and two other couples, who were able to rent the two bedroom apartment on the third floor. The accommodations were so great and the location so perfect that we keep returning to our ""home away from home"" for the last 3 years. We love having the flexibility of staying in an apartment with all the conveniences of ""home"". The staff has been wonderful and very responsive with any questions that you may have. "
01/2009
"There were seven of us — four adults and three children. We said ""WOW"" when we walked in, and felt that way every day we were there. Everything — from stone-tiled floors to the fabulous, firm mattresses (on each and every bed) — was perfect, clean, and functional. We often spend a little extra for a better place, but this was really special. The decor is a blend of traditional and modern, with an emphasis on modern, that is just very comfortable. Of course, the location is unbeatable, but the remarkable thing about this apartment is that it overlooks the gardens of the Palais Royale. So it is completely central, yet perfectly quiet. We have visited Paris many times over the years and we cannot imagine a better place to stay. – Brian. "
12/2008
There were four of us staying in this apartment. First the apartment is even more beautiful than the pictures. Second the information book with the apartment is extremely helpful. Before arriving at the apartment I wasn't sure which bedroom I wanted. I enjoy a nice luxury bath. So I wanted a room with the nicest bathtub. You could say my choice was tough. All the rooms had great bathtubs and were great overall. The next item is location. If you have never stayed in central Paris you are missing out. This apartment was a very easy walk to the Metro. Nice shopping and restraunts locally. I am not a person who walks alot. But I found myself getting up early and walking just for the pleasure of walking the surrounding area. The apartment was great. It seems impolite to say staff when talking about the people associated with the apartment. They were more like new friends.
11/2008
My husband and I rented the three bedroom apartment in the Palais Royal with two other couples. We wanted a central location and for each bedroom to have it's own bathroom. I discovered as I looked through the offerings on the internet day after day, the WC part was a complexity for an apartment in our price range. But with the apartment in the Palais Royal we had that plus a powder room. I can't say enough positive things about the apartment. It was extremely attractive and the windows and French doors look out onto the gardens of the Palais Royal, so it was very quiet and very pretty. We rented the apartment for one week, from Sept 27th to Oct 4th, 2008. I would put it into the 'best' category for attractiveness, , value and location. We like to cook so an added plus was the kitchen which is extremely well equipped. The lady who came regularly to clean was lovely. We were met at the apartment upon our arrival by someone who was very helpful and she was available by phone to answer questions that arose during our week there. She ordered a car to take of us to the airport when it was time to leave. Our comfort and well being could not have been better taken care of. Of course, WiFi with a computer were there for all to use. I talked to both Isis and Alex a couple of times from the US as we were waiting for the dates of the biannual Antique Show to be announced so we could plan our dates. Everything hinged on Paris and 'our' apartment was rented for the duration the the antique show. Our little group was also planning a week in Corsica and a week in Burgundy but proceeding with those plans depended on Paris. Isis and Alex couldn't have been more available or helpful as we waited to learn the dates the apartment would be available. In the meantime I called someone in the US on another 3 bedroom 2 1/2 bath apartment and when I told her we were 3 couples she responded that she thought we could 'make it work'. Say no more, working at making it work was NOT what we were looking for. I
09/2008
Best We were delighted with the two apartments we rented for 3 weeks in the Palais Royal. Our rental car driver waited over 2 hours for us at the airport. We were greeted on arrival by a charming young lady who explained every feature of the telephone and computer equipment and anything else we were not familiar with. The apartment guardian (concierge) was always helpful. The location was wonderful. We were able to walk to so many places and the metro station was only short distance away. The Palais Royal gardens were beautiful. We had a lovely view from our balcony. We would certainly stay here again and highly recommend it to our friends.
08/2008
Best One word…AMAZING. We rented this apartment in late August/early Sept 2008 and had the most amazing vacation. It's the perfect apartment to rent in Paris. The location is ideal as it is close to every major site and transportation. The furnishing and size of the apartment was better than we could have ever expected. The bedrooms were large and the bathrooms were huge…there was more than enough privacy and the commom rooms were perfect to relax and hang with the family. The terrace on the living room offers the perfect view over Palais Royal and is wide enough to sit and enjoy wine/morning coffee, etc. Plus there is a very sweet housekeeper that comes every weekday to clean the apartment…so it's like being in a hotel but even better. The best bonus for us was that there was a laptop set-up with free internet connection. Checking into and out of the apartment couldn't have been easier. The woman that met us was very nice and made sure we understood every detail about the apt and sho
08/2008
"Service : 10 – Best Value: 10 – Best Attractiveness: 10 – Best Overall: 10 – Best Our family consisted of 5 adults, 2 of whom had never been to Paris. We were completely blown away by the apartment and its surroundings, overlooking the Palais Royale Gardens. The size of the apartment was unbelievable and the bedrooms and bathrooms were amazing. It was such a pleasure to come home to a clean, light and welcoming apartment at the end each day. This was truly a special place that we now refer to as ""our Paris apartment"" whenever we boast of our Paris vacation. The staff were fantastic and the whole booking experience was first class. The beautiful Marie-Laure was on hand to welcome us upon our arrival and happily answered all of our questions. We thoroughly immersed ourselves in the shopping, culture and did we mention shopping!! We have already recommended the Paris Vacation Apartments to other family members who have booked the 2 bedroom apartment in
08/2008
My family of six consisting of myself, my husband, three grown daughters & one son in law spent a magnificent week in the 3 bedroom Palais Royale apartment to celebrate my 50th birthday.My husband & I have been to Paris previously but none of the kids had so we wanted this to be a special week. We couldn't have chose a more perfect location. The Palais Royal is right in the heart of Paris only 5 mins from the Louvre (which we visited numerous times with the aid of our museum pass) & the apartment is superb. Spacious, comfortable, tastefully decorated with plenty of room for us all. Marie-Laure was wonderful. She was there on our arrival & again on our departure to ensure that all went smoothly. Having the apartment cleaned & the washing done every day was a bonus.To return every day from sightseeing to a spotless apartment with the washing done was a dream. Booking & paying over the internet I must admit was terrifying. I was very nervous on the day we arrived but everything was
07/2008
To celebrate our fiftieth wedding anniversary, we decided to realize our lifelong dream of taking our entire family to France for a one week Paris holiday together!!! We were very fortunate to have been recommended to Alex Mony from Paris Vacation Apartments. Alex was able to accommodate all thirteen of us in one building. We rented three apartments from him. One of them had a second floor which was a completely independent space, so one of our daughters and her family were on the second floor while we stayed on the first floor. The other two apartments were on two separate floors but close enough to us and also very comfortable. The apartments were very nice, tastefully decorated with all the amenities, including nice kitchens, baths, televisions, washers and dryers etc… The was also outstanding. Indeed, from the moment we arrived at the airport where couple limos were expecting us, to the time when we said goodbye to our hosts, it was truly remarkable. Alex's team was k
06/2008
" I recently stayed in the Palais Royal 3 bedroom duplex with 6 other adults. Our stay in Paris was amazing! This was my 4th trip to Paris and by far the best I've had. It was so nice to have a ""home"" to come back to after a long day out sightseeing. The apartment is completly furnished – there was nothing that we needed that wasn't already provided. It is very clean and all in all just a beautiful place. The location was outstanding – we enjoyed being able to walk all over the city and hardly took the metro. The neighborhoods near the apartment are very cute – many great shops and restaurants nearby, plus great chocolate stores and a monoprix which had a great (cheaper) supermarket. This was ideal for cooking dinner in. All in all, I highly recommend booking an apartment with Paris vacation apartments. The service was great, Marie was available to help us with anything we needed. I already know that on my next trip to Paris (with just my husband and myself) we'll be bookin
05/2008
Our group included nine family members, three generations, from 7 to 70 years old. Every one of us loved the apartment. No location in Paris could have been better for us. Close to everything and beauty right outside the windows. The open floor plan made it great when the family sat around together and the dining table accommodated all of us. We were thrilled by the completeness of the kitchen equipment, and of the library of books about Paris. We need not have brought any of our own tour guides! The fresh flowers on our arrival, the ability to use our computers, the lovely deck where we enjoyed sitting out in the evenings, the sound of the waterfall below, the daily cleaning service – all added to our delight in having chosen this wonderful place. We highly recommend it as a well-kept, classy place to feel at home in Paris. Kathy Kolbe
05/2008
Best The apartment is absolutely gorgeous, only outdone by the view from the living room. We have always stayed on the left bank and decided to try the right bank — and we were delighted by the location. It is easy to get around and the view of the gardens is outstanding. We would never have known what a wonderful neighborhood existed in this area if we had not stayed here. Excellent restaurants are nearby and transportation is very convenient. The historical background of the area and the building itself are also real pluses. The apartment is very comfortable and beautifully furnished. The bathrooms and kitchen were very modern and complete. If you want to stay in a great place on the right bank, this is it!!
04/2008
My family had a marvelous stay at this terrific apartment. Alex, Isis, and Marie-Laur could not been more gracious and helpful. Every arrangement they made for us was executed perfectly. Alex managed to fix my botched attempt to buy ballet tickets over the internet by intervening with the Opera Bastille ticket office. Over the past 30 years, I have rented many vacation apartments, and I have never had a better experience.
10/2007
This visit was our second time at the Palais Royale, but the first experience in this magnificent apartment. Very beautifully designed and decorated. Equipped for modern living. Views that conjured historical imaginings. And, as always, Alex, Isis and their colleagues are wonderful hosts.
10/2007
Best I have a sign in my kitchen that reads, "My other house is in Paris." Last summer I actually lived in that "other house"! Friends and family stayed with me at the 3 bedroom Palais Royal apartment, and we all had a wonderful time. The apartment is spacious and well-equipped. The help from the team at Paris Vacation Apartments was wonderful. Any information we needed was only a phone call away. However, most of the information concerning grocery shopping and near-by restaurants was already provided in a notebook in the apartment. The first week we were there was during the Fete de la Musique, and we were treated to a musical group at the top of the Palais Royal gardens. The second week was the Fete de la Cinema. A private function was held at the gardens, and the entire area was blocked off from the public – complete with barriers and plants. But – we had a ringside viewing area on the terrace and were treated to a fabulous sound and light show. For those of you who h
06/2007
This apartment was fantastic.I was responsable for securing an apartment for 3 couples in Paris and was a little nervous about renting on-line sight unseen.The 3 bedroom at Palais Royal had it all.Location was perfect.Two blocks from the Louvre.Modern kitchen with washer,dryer,dishwasher and fully stocked.Marie-Laure met us on arrival and explained every working detail.She couldn't have been more pleasant or patient.The apartment was cleaned every day except weekends.This was truly the best way to visit Paris.No tiny hotel rooms and closet size bathrooms.We can't wait to go back again.
05/2007
"I stayed in this apartment for my 30th birthday with a couple of my close friends. The apartment exceeded my expectations. Beautifully decorated, clean and charming. There is nothing better than waking up to the sound of the fountain in the royal courtyard below and sipping café au lait on your personal terrace. Flowers, pastries, wine and a smiling face when we arrived (even at the wee hours of the morning after a red-eye flight) made us feel at home. The apartment is in the perfect spot for walking around Paris. I really felt like a local. We met new friends in the bars on our street
02/2007
Finding Paris Vacation Apartments on the Internet a few years ago was one of the smarter discoveries I have ever made. Previously, Margaret, my mother, and I had enjoyed many breaks in Paris. But as she became more elderly and frailer, she was still game to come to Paris, so we needed to find somewhere to stay that was both accessible and comfortable, somewhere where Margaret could enjoy living in while in Paris. We stayed in apartments in both the Palais Royal and the Place des Voges, where we enjoyed the wonderful views from the windows and had the convenience of being easily able to go and sit the gardens or square, taking pleasure in watching the world go by or the children playing in the sandpits. The apartments themselves are extremely stylish as well as very comfortable to live in. Both apartments allowed enough space and privacy for both us, while enabling me to keep a quiet eye on Margaret. But not only are the apartments stunning, it is also the care and that you get from Paris Vacation Apartment management and staff that makes this such a special company with which to book your break in Paris. In the first place, they make it easy for you to book with them and then they keep you in the loop as your booking progresses. When you arrive, you're met at your apartment and shown the ropes, along with a beautiful bouquet of flowers to make you feel at home – and the croissants and wine are pretty good too. The information folder in each apartment gives you all the local gen on where to go for lunch and how to travel about – taking the hassle and effort out of having to find these things out for yourself. You're also helped to check out at the end of your stay, with a taxi being ordered to send you on your way home. But most of all, should you have any problems, they are so supportive and kind, working with you to help you resolve any issues you might have. Thank you so very much PVA for making my several stays in Paris so enjoyable and welcoming. I shall definitely be back – a
02/2007
We recently spent eight nights in the 3 bedroom apartment at the Palais Royal with our 3 young children (3,6,9) and our nanny. We cannot speak highly enough about the apartment nor the service delivered by Alex and Isis. Right from the beginning I felt very comfortable with all of the dealings we had over the Internet. Our expectations on arrival were very high and I am happy to say that they were exceeded. The apartment was everything we expected and were surprised by the size of the bathrooms (much bigger than they seem on the net),the full size kitchen, and of the apartment in general. The maid service each day was great and the apartment had everything that a family of six needed. The location was perfect and very central for walking to many sights. Thankyou to you and your staff for making our fantastic holiday just that little bit more memorable and we can't wait to get back(minus kids next time). Regards Brad Emmerson
12/2006
This 3 bedroom apt is spacious and lovely! It was so nice to have a full kitchen while on vacation, and we enjoyed breakfast in the apartment before go out for a day of sight-seeing (there is a grocery store near-by). It was a wonderful and relaxing way to start the day. Awesome water pressure in the showers and everyone always had as much hot water as they needed. There were 5 of us staying in this apt. We could all relax in the living room in the evening and enjoy the beautiful view from the windows overlooking the gardens. It was such a wonderful way to vacation in Paris! I can't wait to plan my next visit! thanks
11/2006
As with many people who booked this apartment for the first time through the internet, I was concerned about how everything would work out. I had planned a trip to Paris for 5 adults and 1 teenager. Most of the group had not been to Paris before our trip. After much searching, I found this apartment which appeared to meet all our needs and most of our wants. Yes, I had to book it a 1 1/2 years in advance. But the wait was well worth it! Alex and Isis were amazingly wonderful throughout the entire rental process. At one point, I had to try to reschedule the trip due to an emergency. Alex found a week available later in the year that fit the time frame for our group, and he kindly moved our booking. I am afraid I wearied Alex and Isis with too many e-mail questions and phone calls, but they always replied quickly and courteously, and made every effort to accomodate our needs. The apartment was all we hoped it would be. There is one flight of stairs to get to it after the elevator, but the stairs are wide and sturdy. The apartment was very quiet and everyone had wonderful privacy. The markets and bakeries were all close. In fact, everyone in our group kept commenting on how fortunate we were to have such a central location — and yes — the Louvre is really just a stroll away from the apartment. Our maid, Katy, was a delight who spoiled us every weekday. And it was a joy to have a real washer and dryer in the apartment. The apartment has a computer in it so we were all able to check and send e-mails to friends and family, who were all jealous we were having such a wonderful time! Hopefully, PVA will get a larger table for the computer. Right now, it is sitting on a low and small end table. The people in Paris were almost all helpful and friendly, including a couple of gentlemen who gave us their taxi late one evening at the Eiffel Tower! That was true kindess. We ate most of our meals at the apartment in part because we enjoyed cooking there, in part because it was so much le ss expensive than eating out, and in large part because of the fact that Paris restaurants/bistros still allow smoking everywhere. No one in our group smoked, and we didn't want our dinners ruined by someone sitting two feet from us and blowing smoke in our faces. And frankly, our dinners at home were wonderful times to review all we had done during the day and to plan the next day's adventures. There were a also few problems with the transportation from CDG airport and the initial reception we had at the apartment, but we worked all these challenges out. A word of caution, however, about the CDG airport. It is a terrrible airport. I have flown a good
10/2006
Our return stay at the Palais Royal was as wonderful as our first in 2003. The apartment is as beautiful as advertised and could not be in a more attractive setting. The nightime full moon view of the Palais Royal Garden from the apartment balcony is literally breathtaking. In addition to this wonderful apartment, it is the people of Paris Vacation Apartments that we will always remember with great appreciation. Alex, Isis, Leila, and especially Marie-Laure were absolutely terrific. Marie-Laure greeted us upon our arrival and was available anytime we needed assistance. We look forward to making a third trip to Paris and the Palais Royal.
09/2006
We could not be happier with our entire visit and stay in Paris! The apartment was wonderful! It was so comfortable and spacious. We were able to relax and rest after our busy day of sightseeing. The apartment is so centrally located! We could walk to many of our destinations, and those we could not walk to, we rode the metro safely and easily. We loved the balcony and terrace. Every evening, we enjoyed a glass of wine overlooking the Palais gardens! We were so comfortable with the city. I speak a moderate amount of French, and I speak Spanish, so we were able to communicate in almost every situation, but most everyone spoke English. We took in all the must-see sights. Notre Dame, Arc d'Triomphe, Eiffel Tower, the Louvre (your location to the Louvre was fantastic!), Invalides, and the Rodin Jardin. We took the train out to Versailles, and we even visited Pere Lachaise Cemetery. It is so easy to get around. People were friendly and helpful. We felt so welcome in Paris. M
07/2006
"I trolled the internet for years, looking for just the right place for a special family vacation, and when PVA added this three bedroom apartment to their website, I snagged it a year-and-a-half in advance. Let me tell you, staying in this apartment is absolutely wonderful, and you can create meories to last a lifetime. Our family, comprised of my husband and I and our daughter, son and his wife, and son and his girlfriend (all aged 26 – 30) had the most amazing, relaxing week in Paris. The layout of the apartment is great – there is a mix of public gathering areas with plenty of room, and very private bedrooms. I figured that the second floor bedrooms would be acoustically insulated, but by cleverly adding a vestibule with a closet and storage behind a second door from the living room, even the first floor bedroom is quiet. The living room, dining area, and kitchen are radiant with light from the three french doors that open on to the balcony. In case the sun is too hot, there are electronically operable sun awnings to lower without compromising the view. All of the rooms are individually air conditioned, and have comfortable beds and HUGE en suite bathrooms. The pictures on the website don't do justice to the decorating – an artful mix of original beams and architectural elements with modern leather sofas and lighting. Great, great design. The shimmering, fully tiled walls and fixtures in the baths are fabulous. The little powder bath is an added bonus, and the washer and dryer in the kitchen made the continuation of our European trip so much easier. There's even a collapsible shopping cart or two under the sink, in case you go to the Monoprix! We were only there a week, but it seemed so much longer. The younger adults made the morning trek to the boulangerie, we made coffee and cut up fruit, set out cheeses and yogurts, and had long breakfasts and lunches at the dining room table. The night of the Fete de Musique, we enjoyed the concert from our living room. Other mornings and evenings we heard the fountain in the courtyard. In the kitchen, there was plenty of room at the island for multiple cooks. Plenty of hot water for baths and showers, and extra towels in the closets. To echo the convenience of the location: we decided to go to the Louvre for quick evening tour, at 7:00. We were standing in front of the Winged Victory in about 12 minutes. The location is also good for the #1 Metro line, which runs all along the Seine and connects to just about everything. We had dinner a few blocks away at Gallopin, and shopped for jewelry on the rue des Petit Champs just around the corner. When we told Parisians in shops where we were staying, they were aghast. ""No one has an apartment in the Palais Royal unless it's been in their family for generations!""
06/2006
The apartment was perfect for 5 adults. 82 year old Mother took downstairs bedroom, as the interior stairs were beautiful but slippery. Best Paris vacation ever, largely due to this comfortable, spacious, perfect apartment. Read these reviews, they're true. I'll never stay anywhere else while in Paris. Best location. Only wish Alex had similar apartments in other cities. I'll be back. Thanks to Alex and everyone at PVA. Tom Greeley
05/2006
A large, attractively decorated apartment over two levels, connected by a simple, elegant staircase. You have all the facilities you would want and the location is outstanding, being only five minutes walk from the Louvre. There is a beautiful view of the Palais Royale Gardens from a small balcony, which contrasts with the rather ordinary streetscape as viewed from rue Montpensier. However, once inside, one is greeted by a quaint elevator that ascends a broad, ancient, winding staircase that services the occupants of this antique building. The location and quality of this apartment made our stay in Paris extremely pleasurable. We heartily recommend it to our friends and look forward to a return stay in the hopefully not too distant future.
01/2006
"I was somewhat reluctant to rent an apartment without actually seeing it first hand. However, EVERYTHING you see and read on this website about this apartment is 100% correct. This apartment is gorgeous! There are no ""hidden fees"", surprises, etc. This is as professional a team as I have seen. We will definately be staying here again in the future, often. "
11/2005
"This was a wonderful place to stay. The apartment was wonderful and there were six of us. The location of the apartment was great because we were central to all sites and a taxi was about 5 euros to wherever we wanted to go. The metro was close as well but my mother preferred the taxi. Walking around in this area of the apartment was wonderful and there was a market across the road where we bought food and wine. Do not miss the Pub on the street called ""the cave"" is owned by Jeb Brunner from Ct. USA. He was great at helping us locate great places to eat in the area and making us feel part of the community. In the apartment was a notebook that gave us all kinds of information and we used it all week. I am ready to go back. "
11/2005
Oh my God! This was one of the best vacations we've ever taken…and we've taken a lot. We absolutely adore Paris, and being in this wonderful apartment enhanced the experience many times over. Alex, Isis, and Cecile made everything so easy that we simply didn't want to leave…really Cecile almost had to drag me out. This apartment is absolutely everything that's advertised. Very roomy, very clean, great location, maid service, and any needed help was only a phone call away. This was far more comfortable than any four to five star hotel and at a fraction of the cost…best value in Europe! Now this is my idea of what a vacation should be…Merci Alex & Isis.
07/2005
We loved the three bedroom Palais Royale Apartment. It has an unbeatable location within walking distance of most of Paris' major sights. The apartment is large, clean, and comfortable with a beautiful updated kitchen and modern bathrooms. The terrace overlooking the gardens is fabulous. I would not hestitate in recommending this apartment and would absolutely stay there again.
07/2005
We have vacation rental property and have rented many apartments and condos throughout the years, however, nothing has compared to the service we received with this company. Between the view, the apartment arrangement, the location, and the service we could have been in a 5 star hotel. We spent a week in the 3 bedroom, had 6-8 people and slept comfortably. The 3 1/2 baths are large, modern, and beautifully tiled, the kitchen is completely outfitted for anything you may want to cook, service is only a phone call away, and the daily maid service is a plus. The view out the large open french doors is incredible and the sound of the huge fountain in the middle of the gardens is divine. 4 of us then spent 10 days in the 2 bedroom, 3rd floor (we had a overlap of 8 people for 2 nights without any problems). It is also lovely, more colorful and period, but without the french doors. The bedrooms are very large and the baths are just as nice as the 3 bedroom apartment. Although, it is sma
06/2005
We spent a completely enjoyable week with our grown children in this marvelous 3 bedroom apartment. This is truly the way to do Paris if you have 3 couples. Plenty of space and privacy. Plus, we couldn't imagine a better location in Paris. 5 minute walk to the Louvre and Metro with lots of great eating easily available. And the croissants purchased warm from the boulangerie every morning — heaven! Alex and Isis could not have been more helpful on details before our arrival. And the apartment is everything the pictures and the description suggests, and more. You cannot imagine the serenity of looking out onto the beautiful gardens of the Palais Royale — we truly felt like royalty. I must admit to being skeptical of renting, sight unseen, over the Internet, but this could not have been a more pleasant experience. If anything, it was beyond our most hopeful expectations. We would recommend Paris Vacation Apartments extremely highly. Bon Voyage!
04/2005
This apartment was far beyond our expectations! The location was ideal — the apartment much larger than expected and very, very comfortable for the six of us. Alex and Cecile were wonderful to work with and made us feel welcome and cared for.
04/2005
We had such a wonderful trip. The apartment was so nicely appointed and spacious that we were all able to enjoy the communal spaces as well as the individual bedrooms and the amazing bathrooms. Cecile was very helpful with ordering taxis, making dinner reservations, providing directions to the market. We got so much more luxury than we would have in a hotel especially the bathrooms. We really enjoyed having a kitchen to prepare snacks and share a bottle of wine. Everyone in our group – old and young, from different parts of the U.S. thought the apartment was beautiful and yet so functional. The view of the gardens in the Palais Royal was fantastic. This trip turned out to be so much fun and so relaxing for everyone. We have a group of very hard working people, and no one was worried about work during the trip. The apartment seemed to have everything we could possibly need which was wonderful. The location was superb – great restaurants and bars nearby, close the the sight
03/2005
Fantastic in a word. FOR THE WHOLE STORY SEE OUR COMMENTS UNDER PALAIS ROYAL THIRD FLOOR 2 BEDROOM APARTMENT. This 3 bedroom apartment was perfect for us because we had 2 dinner parties while we were there. Very clean and very well attended by the maid service everyday. We liked the half bathroom right of the kitchen — great for guests when we had our parties. Gorgeous view of the gardens of Palais Royal from the balconies — perfect for social parties to bring a glass of champagne out there and rest you elbows on the cement rail and watch the fountain. You don't need to look further if you want to rent the best Parisian apartment in the city. Also, you can rest assured that if there is any type of problem or emergency Alex will be there as a friend. EXAMPLE — as we were leaving we had a combination of bad weather and possible air strike problems. I explained that to Alex that prior evening and he did not hesitate — he said that if the flight was postponed the next day, tha
02/2005
Best Many years ago, a friend told me that if you have deluxe lodgings while traveling, you can put up with just about anything that might happen on a trip, knowning you have a nice place to go home to at the end of the day. How true this has proven to be over my years of travels. As a result of this,I'll admit I'm very spoiled! I have rented apartments in Paris for about 7 years, using several agencies. The problems I have encountered have been last minute unavailabilities with switches to less attractive places for the same amount of money, or simply the apartment doesn't measure up to the pictures on the web sites. For the first time ever, we actually got what we were promised! The apartment itself is fabulous, the location suburb, and the service impeccable. The 2 story design offered enough privacy for the six of us so that after 10 days, we never felt as though we were living on top of one another. The kitchen was great and living room and dining space allowed us to ha
09/2004
Fantastic apartment, great location, and great hosts. They really go out of their way to make sure you enjoy your stay and are set up properly. This apartment also has high speed internet, a real plus for us. Cecille set us up, and she was extremely helpful. When I come back, I'm going to look at all of the apartments Alex and Isis (i.e. ParisVacationApartments) have available before anything else, as they really run a first class operation. Highly recommended.
08/2004
There is nothing more to add. A perfect 10 in every area. It is the only place we would consider for lengthy Parisian vacations with our family.
07/2004
In the middle of our 6 week tour through Europe we stayed here. It was by far our best week mainly because of staying at this apartment. Alex was great at making us feel comfortable and at home. The amount of information and advice provided was tremendous. Would strongly recommend this apartment to others! Jon
01/2004
"This is the first time I've staying in this fabulous apartment, but the fourth time I've stayed in one of Alex and Isis' properties. Each have been terrific, but the 3 bedroom apartment overlooking the Palais Royal gardens is truly unique. I came with 3 friends, all of whom are very familiar with Paris, for a week of culture, shopping and general sightseeing. I knew what to expect, having seen the apartment when I was in Paris last year, and having stayed in other properties owned/managed by Alex and Isis, but my friends – despite the big build up I gave them – were totally overwhelmed by the apartment. This is a very spacious, gracious apartment. The furnishings are lovely and quite comfortable, the kitchen is well-stocked and the bathrooms are luxurious. We particularly enjoyed the style and creativity used in designing and renovating the space. Everything that one could think of to make for an enjoyable stay was in place. It's particularly wonderful having a washer and dry er available – and we loved having the daily maid service! There is no better location than this to stay in Paris. Nearly every major tourist site is within walking distance, and the Metro is only 1 block away. We enjoyed walking to the Montorgueil market for food and wine, and exploring the lovely 'passages' throughout the area for their mix of unique shops and restaurants. For those who speak French, both the Comedie Francaise and the Palais Royal Theater are right next door. Beyond the charm and convenience of the apartment, we particularly appreciated the attention to detail provided by Alex, Isis and Cecile to make our stay flawless. They arranged for a car service to meet us at the airport and to return us at the end of our stay
01/2004
"I rated the apartment 10-Best especially because we had a terrible experience with a London apartment. It was filthy albeit the weekly cleaning. The pillows and doonas were flat, old and uncomfortable and the shower heads were caked with rust. I was intially attracted to it because the ad on the website said it was a brand new apartment. Unfortunately, it looked as if this brand new apartment has aged before its time. Worst of all, I felt that my privacy was violated because during the day, an estate agent with a key just opened the door and came in without notice to ""show the flat around"" to a potential client. If it wasn't my daughter being sick in bed, we wouldn't have known that the door was wide open for anyone to enter. However, in Paris we had a much happier time. We stayed one week in the 3-bedroom Charles Nodier apartment and later one week at the Royal Palais. With the daily cleaning service, the apartment was impeccably clean. The flat is beautifully decorated and c
01/2004
We found the Palais Royal 3 Bedroom apartment to be everything we could have dreamed of for a Paris vacation. The apartment is absolutely beautiful, well-equipped, centrally located, has a gorgeous view of the Palais Royal Gardens, and is surrounded by exceptional restaurants and shops. Erica, Alex, and Isis could not have been more responsive. They made us feel completely at ease and capable of dealing with any issue. It was a real pleasure to meet Erica and Alex at the apartment. We cannot thank them enough for taking such good care of us. We highly recommend the Palais Royal 3 Bedroom apartment not only for the apartment itself but for the people that come with it. They are the best!
09/2003
8 days I have stayed in apartments and hotels in Paris before – nothing compared to our stay at the Palais Royal. Upon arrival, we were greated by Erica with a huge bunch of sunflowers which graced our dining room table for the week. The apartment was decorated beautifully and every possible amenity was included and available for our use. The three bedrooms were each beautiful, and the ensuite bathrooms were STUNNING. However, nothing compares to opening up the 3 sets of french doors that overlook the Palais Royal gardens. We would sit outside every morning and evening with or coffee/wine/champagne. It was picture perfect – the epitome of a Paris vacation. Erica is extremely helpful and available throughout your stay to offer assistance. We are plannning to go back to Paris next year – we will not stay anywhere but in one of Erica's apartments. It was 10/10! Tamara & William Ferguson
09/2003
Best Paris Vacation Apartments is a first class operation. The only problem with our rental was that from now on we will never be happy in a hotel in Paris again. The apartment was spotless, chic, inviting, and in a perfect location. Sitting on the balcony after the children were asleep, surveying the quiet and beautiful Jardin at night, was a transportig experience I will not soon forget. We would be delighted to rent this exquisite apartment as often as our budget allows.m
08/2003
"Our time at your apartment was memorable
08/2003
Best For my wife and I this was our second trip to Paris. However, this time we brought our 4 children and my mother-in-law. We were celebrating her 75th birthday — it was Bastille Day — in Paris. We had previously stayed at the Hotel du Louvre, so we were familiar with the area. The apartment was centrally located and large enough to accomodate our group of 7. I booked the apartment nearly a year in advance to secure the timing. From the beginning both Alex and Erica were extremely helpful. During the Iraqi war they were a comforting voice of reason for a skeptical traveler. As the time grew closer, Alex and Erica made the arrangements for airport pick-up. Upon our arrival everything was as promised. Though Alex and Erica were on holiday when we arrived, Isis greeted us with a warm Parisian smile. She patiently explained everything to us and helped us that first morning. She worked on dinner reservations, told us where to shop and was 'at our disposal'. Check-in went as smooth as expected. The word 'Luxury' does this apartment an injustice. It is beyond luxurious. When travelling with 2 teenagers and 2 smaller children and a senior citizen, things can be difficult. The apartment suited everyone's needs and expectations. The space was more than sufficient to provide everyone a needed bit of privacy. From the balcony overlooking the Palais Royal gardens to the balcony off the master suite, the apartment was wonderful. One evening we had 17 people over for a wine, cheese and antipasto cocktail party for my mother-in-law's birthday. It did not seem crowded at all! The little cleaning lady who came daily was great. She finished our laundry as well as doing the daily towels. When it came time to leave, the check-out procedure when just as smoothly. Erica was there for check out and it was a delight to meet her after corresponding for so long. The arrangements for the car picking us up were also flawless. I don't have much international travelling experience, but this was except
07/2003
We stayed at the Palais Royale 3 bedroom apartment. It was terrific. Everything was up to date and the location is great. We also appreciated the help we got from the owners who were always available. Can recommend this apartment without reservation.
06/2003
Best The apartment was beautiful, clean, well equipped, and superbly located. The Palais Royal gardents were a great place to jog every morning. Alex and Erica were very helpful and responsive to our comments and questions. We'd come back in a heartbeat.
06/2003
This apartment–and the great service from Alex and Erica–made our vacation PERFECT. We'll never stay in a hotel again! We were a block from the Louvre, overlooking a lovely garden. The apartment was spotless, spacious and well-equipped. There was a binder in the apartment that located boulangeries, patisseries, restaurants, shops, etc. and complete instructions on how to use the laundry, cable system, etc. We were thrilled, and will be back soon!
05/2003
We came to Paris to celebrate a 50th birthday (with my parents) and this grand apartment was the perfect backdrop. From the grand greeting with lush pink and orange flowers, to the quiet times on the balcony reading and overlooking the spectacular gardens. The layout is clearly geared toward an American lifestyle — open living room, kitchen and dining room. This worked well for us, since I had willingly agreed to shop and cook breakfasts and a few dinners, and I didn't want to miss any of the action. The two floors also enhanced privacy for us all, which was much appreciated. Note: all the beds are firm (the way we like them) and the bathrooms are gorgeously appointed and embarrasingly large — I've stayed in smaller hotel rooms in Paris. While the area is not much of a neighborhood, it's a quick walk (5-15 minutes) to wonderful areas for markets, cafes, and entertainment. It couldn't be more central — and the Palais Royal metro stop works extremely well. Guess that's
04/2003
"Best We were two young families visiting Paris and we had one of the best holidays ever. The apartment was perfect for lounging around in after a long days sightseeing. The DVD player was a perfect addition – the children chilled out watching ""Rugrats in Paris"" whilst the grown ups had Gin & Tonics in the late afternoon sun on the balcony! The few days we had were perfect for unwinding after 4 hectic days in Eurodisney. Paris was beautiful and the weather glorious not a cloud in the sky which made the trip even more perfect. The apartment was just fantastic we could not have asked for more. Thank you again. "
03/2003
We traveled as a family of 6 and had a fantastic vacation. The apartment was spotless upon arrival and was kept that way by daily maid service. All of the full bathrooms were large, clean and modernized. The kitchen was set up nicely for cooking and eating and the washing machine was great to have. Alex was extremely helpful in arranging transportation ahead of time and met us upon our arrival at the apt. He was also very easy to get a hold of when we needed a dinner reservation one night. The apartment could not be in a better location and if and when we return to Paris, we would absolutely stay there again. A small list of things nearby would include: the metro, the Louvre, fabulous shopping, some restaurants and patisseries and a wonderful street market that is written about in one of the binders in the apartment (although it was a bit of a hike while carrying all of those grocery bags). Assuming the price doesn't scare you off, we highly recommend this apartment.
02/2003
We had a great time staying in this extremely comfortable apartment. It was very conveniently located for us and our 3 teenage children to get around Paris, and had everything we needed, including washer and dryer – very useful – and hairdryers – luxury after travelling for 5 weeks prior to this without one as they add weight to the luggage !! Alex was always extremely helpful and easy to reach with any minor questions we had. The teenagers loved getting back to the apartment after an exhausting day sightseeing to jump into a warm bath and the fluffy bathrobes. Erica and Alex supplied wonderful details of supermarkets and restaurants etc. The kitchen had every tool we needed to prepare our own meals. We would certainly recommend the apartment.
01/2003
"Six of us spent Christmas, 2002, in this amazing apartment. The photos on the web site did not prepare us for the luxury and warmth we felt immediately. It was as much fun to sit in the apartment with the unbelievable Palais Royale Garden filling the windows as it was to walk along the Seine. Although Paris lay at our feet, we would find ourselves making breakfast and sitting until noon (although one of us usually ran out for fresh croissants). At the end of our long day we would race up the stairs and open the door into the cozy apartment. The beds were perfect, the bathrooms outstanding, the kitchen inspiring. Other highlights were the delicious towels and bathrobes
12/2002
At first we were a little nervous renting over the Internet, but everything turned out great. The place was fantastic !! The apt was very charming and modern, location was very convenient to all major attractions. The service was excellent, and Alex was warm, kind and extremely helpful. This is a six star quality place.
12/2002
"Our extended family including two children ages 5 and 7 had a marvellous and relaxing time in this lovely apartment. We were met by Rebecca who graciously showed us the ropes. From the first moment we settled right in and were extremely comfortable. It was a ""home away from home""! The location is ideal and towards the end of our stay we realized it was wiser to close the bedroom windows on Rue Montpensier and use the air conditioning as the noise of the garbage being put out and then picked up around 6 a.m. was considerable!! Alex kept in communication with us making sure we were comfortable and lacking for nothing. The apartment is well-stocked, well-provisioned, and well furnished. We would highly recommend it to anyone! "
10/2002
"In the case of this apartment, the old saying that nothing is perfect proves to be untrue as this apartment is PERFECT in every aspect. There is not one thing that could be improved on – from the apartment's location to the layout to the furnishings to the linens to the decor and most especially to the owners, Erica and Alex. These folks are ""on the job owners"" who are always there when you need them
07/2002
There could be no finer way to experience Paris! The apartment was extremely conveniently located–markets, Metro, museums, and cafes were all nearby. It was furnished in the most elegant as well as comfortable style. Everything had been thought of–hairdryers, robes, grocery staples. The flower arrangements were a delightful lagniappe. The best thing, though, was having Alex a mere phone call away. He was always happy to help us with the toughest or the most prosaic problem, and he always did so with a smile. This was a big plus, since as women travelling alone, we often needed some extra help. My mother, sisters, and I recommend this apartment (and Alex and Erica) highly.
07/2002
"So centrally located to all daily needs and many cultural attractions, we just walked everywhere easily. Erica and Isis were very helpful and easy to deal with (Alex was on holiday). The apartment was very clean and comfortable, with simple furnishings and comfortable beds. Even though it was located a thin block away from a main street, the apartment was very quiet at all hours. We greatly appreciated having air conditioning in each room during a heat wave. The CD clock radios in the room were better than our own home models. The bedroom televisions had composite video inputs for our own electronics (videocam, dvd, etc.), which was handy. Having stayed in funkier (London) apartments and ""deluxe"" hotels in many countries over the years, we enjoyed our stay at this place more than any other."
07/2002
The location and ambiance were more than we expected. All problems, which were few, were handled immediately. Alex handled all of our reservations for dinner, cabs and all our needs extremly well. Erica even arranged a weekly massage for my husband . We felt very Parisian!! Only suggestion is that they place a fax machine in the apartment which will eliminate the delay in receiving faxs and give the renter the ability to send them as needed. We reommend this agency without hesitation and will use it in the future. Merci…….
05/2002
In early 2003 we stayed across Europe in half a dozen of these styles of apartments (3 adults and 3 kids under 6). I would have to say that as far as service goes that this was the best and as far as overall it was equal best with another apartment in Italy. What made it so good Location – Close to many attractions of Paris. If you like walking you can cover an enormous amount of ground from here, and with nearby Metro you can move further a field. The apartment is located in a relatively quiet street and then looks into the Palias Royale gardens. There is also a couple of convenient fruit and veg and general stores / bread / cafe's nearby Service – We interacted with Alex while we were there and he efficiently took care of everything that needed taking care of from making a restaurant booking for us to getting a baby cot late the night we arrived. This is very important in a country where you don t speak the language. Accommodation – The apartment was clean (and cleane
02/2002
See less reviews
en