SAINT-GERMAIN CHARMANT DEUX CHAMBRES
SAINT-GERMAIN CHARMANT
DEUX CHAMBRES
Description
Veuillez noter que tous nos appartements ont un numéro d'enregistrement de la ville de Paris. Il peut vous être envoyé sur demande. 
Avis important
Le gouvernement français a officiellement annoncé qu'il interdirait tous les systèmes de climatisation fonctionnant à l'eau d'ici au 1er octobre 2024 car il s'agit évidemment d'un énorme gaspillage d'eau et nous devons tous agir sur ce problème environnemental du mieux que nous pouvons.
Par conséquent, comme la quasi-totalité de nos installations sont concernées par cette nouvelle loi, nous arrêterons l'utilisation de ces unités (à ce jour, ce sont les seuls systèmes que nous sommes en mesure d'installer dans les anciens immeubles parisiens) à la date légale. En ce qui concerne le confort de nos clients, nous fournirons des climatiseurs mobiles portables, des ventilateurs ou des refroidisseurs d'air en fonction des configurations de nos appartements.
LE CHARME ENCHANTERESQUE DU SAINT-GERMAIN-DES-PRES HISTORIQUE (87 m² – 936 sq ft)
Un emplacement incroyable au cœur du quartier Saint-Germain-des-Prés, à deux pas de la Seine. Saint Germain reste «l'âme de Paris» et le berceau des Arts graphiques et littéraires, vous trouverez de nombreuses galeries d'art et librairies dans ce quartier vivant à l'énergie communicative. Un endroit idéal pour flâner sur les trottoirs étroits et les passages tortueux du quartier et ainsi voyager dans le temps et prendre un rafraîchissement au Café de Flore ou aux Deux Magots, sur les traces des artistes de la génération perdue et de la nouvelle vague, tels que Hemingway, Sartre, Simone de Beauvoir, Truffaut, Godard…
Ce charmant appartement est situé dans un immeuble classique de la fin des années 1800, à quelques pas du boulevard Saint-Germain, à côté de la Seine et du célèbre Pont Neuf, à quelques pas du Louvre. Un ascenseur vous emmène jusqu'à ce charmant appartement qui donne sur une cour calme et très bien entretenue. Il est composé de deux chambres avec lits king-size divisibles, de deux salles de bains privatives, d'un salon et salle à manger séparés et d'une cuisine entièrement équipée avec un coin repas. Il a été entièrement et élégamment rénové pour créer l'espace parfait pour les familles ou des grands groupes.
Photos
Array
(
    [title] => The building courtyard
    [caption] => 
    [url] => https://www.parisvacationapartments.com/wp-content/uploads/2017/03/01-the-building-courtyard.jpg
    [alt] => The building courtyard
)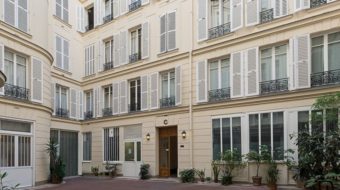 Array
(
    [title] => Entrance of the apartment
    [caption] => 
    [url] => https://www.parisvacationapartments.com/wp-content/uploads/2017/03/3000-x-2000_FGU2718.jpg
    [alt] => Entrance of the apartment
)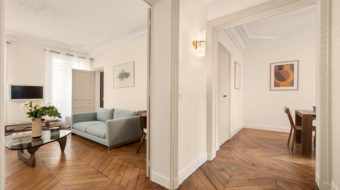 Array
(
    [title] => Living room view one
    [caption] => 
    [url] => https://www.parisvacationapartments.com/wp-content/uploads/2017/03/3000-x-2000_FGU2700.jpg
    [alt] => Living room view one
)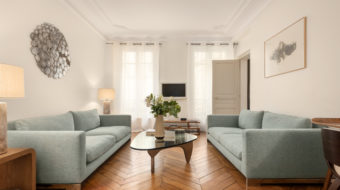 Array
(
    [title] => Living room view two
    [caption] => 
    [url] => https://www.parisvacationapartments.com/wp-content/uploads/2017/03/3000-x-2000_FGU2686.jpg
    [alt] => Living room view two
)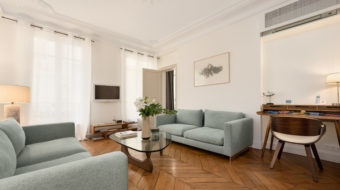 Array
(
    [title] => Living room view three
    [caption] => 
    [url] => https://www.parisvacationapartments.com/wp-content/uploads/2017/03/3000-x-2000_FGU2733.jpg
    [alt] => Living room view three
)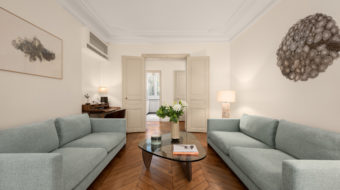 Array
(
    [title] => Living room view four
    [caption] => 
    [url] => https://www.parisvacationapartments.com/wp-content/uploads/2017/03/3000-x-2000_FGU2721.jpg
    [alt] => Living room view four
)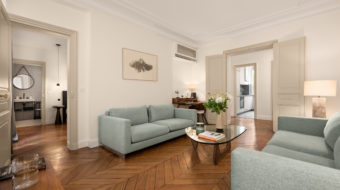 Array
(
    [title] => Bedroom one view one
    [caption] => 
    [url] => https://www.parisvacationapartments.com/wp-content/uploads/2017/03/3000-x-2000_FGU2764.jpg
    [alt] => Bedroom one view one
)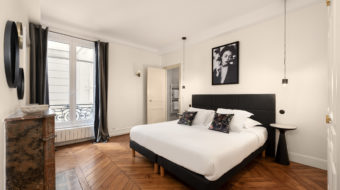 Array
(
    [title] => Bedroom one view two
    [caption] => 
    [url] => https://www.parisvacationapartments.com/wp-content/uploads/2017/03/3000-x-2000_FGU2761.jpg
    [alt] => Bedroom one view two
)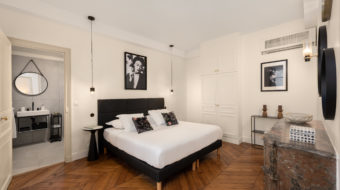 Array
(
    [title] => Bedroom one view three
    [caption] => 
    [url] => https://www.parisvacationapartments.com/wp-content/uploads/2017/03/3000-x-2000_FGU2772.jpg
    [alt] => Bedroom one view three
)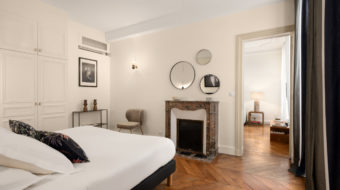 Array
(
    [title] => Bathroom one view one
    [caption] => 
    [url] => https://www.parisvacationapartments.com/wp-content/uploads/2017/03/3000-x-2000_FGU2783.jpg
    [alt] => Bathroom one view one
)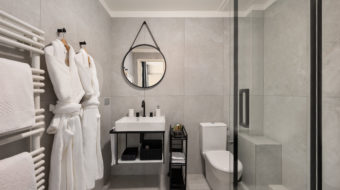 Array
(
    [title] => Bathroom one view two
    [caption] => 
    [url] => https://www.parisvacationapartments.com/wp-content/uploads/2017/03/3000-x-2000_FGU2797.jpg
    [alt] => Bathroom one view two
)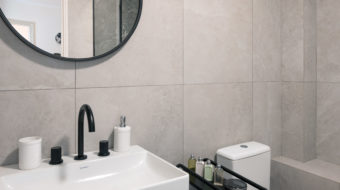 Array
(
    [title] => Bedroom two view one
    [caption] => 
    [url] => https://www.parisvacationapartments.com/wp-content/uploads/2017/03/3000-x-2000_FGU2849.jpg
    [alt] => Bedroom two view one
)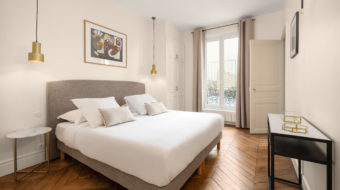 Array
(
    [title] => Bedroom two view two
    [caption] => 
    [url] => https://www.parisvacationapartments.com/wp-content/uploads/2017/03/3000-x-2000_FGU2830.jpg
    [alt] => Bedroom two view two
)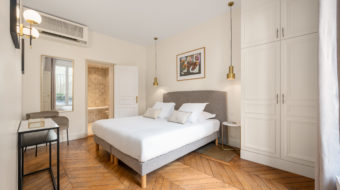 Array
(
    [title] => Bathroom two view one
    [caption] => 
    [url] => https://www.parisvacationapartments.com/wp-content/uploads/2017/03/3000-x-2000_FGU2852.jpg
    [alt] => Bathroom two view one
)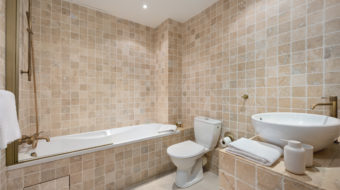 Array
(
    [title] => Bathroom two view two
    [caption] => 
    [url] => https://www.parisvacationapartments.com/wp-content/uploads/2017/03/3000-x-2000_FGU2866.jpg
    [alt] => Bathroom two view two
)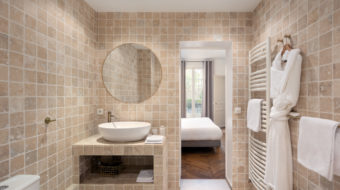 Array
(
    [title] => Dining Room view one
    [caption] => 
    [url] => https://www.parisvacationapartments.com/wp-content/uploads/2017/03/3000-x-2000_FGU2800.jpg
    [alt] => Dining Room view one
)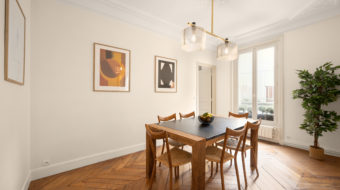 Array
(
    [title] => Dining Room view two
    [caption] => 
    [url] => https://www.parisvacationapartments.com/wp-content/uploads/2017/03/3000-x-2000_FGU2820.jpg
    [alt] => Dining Room view two
)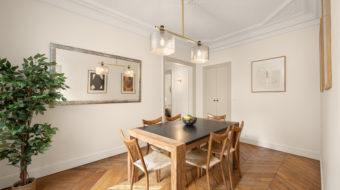 Array
(
    [title] => Dining Room view three
    [caption] => 
    [url] => https://www.parisvacationapartments.com/wp-content/uploads/2017/03/3000-x-2000_FGU2807.jpg
    [alt] => Dining Room view three
)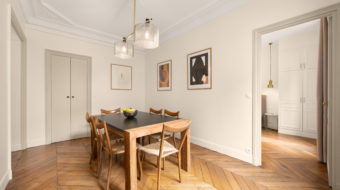 Array
(
    [title] => Kitchen view one
    [caption] => 
    [url] => https://www.parisvacationapartments.com/wp-content/uploads/2017/03/3000-x-2000_FGU2666.jpg
    [alt] => Kitchen view one
)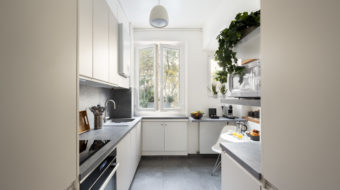 Array
(
    [title] => Kitchen view two
    [caption] => 
    [url] => https://www.parisvacationapartments.com/wp-content/uploads/2017/03/3000-x-2000_FGU2672.jpg
    [alt] => Kitchen view two
)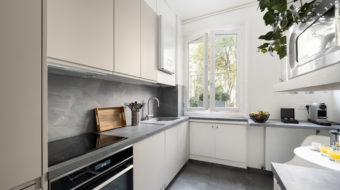 Array
(
    [title] => Kitchen view three
    [caption] => 
    [url] => https://www.parisvacationapartments.com/wp-content/uploads/2017/03/3000-x-2000_FGU2680.jpg
    [alt] => Kitchen view three
)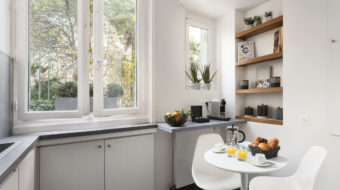 Array
(
    [title] => A view from the apartment
    [caption] => 
    [url] => https://www.parisvacationapartments.com/wp-content/uploads/2017/03/23-A-view-from-the-apartment.jpg
    [alt] => A view from the apartment
)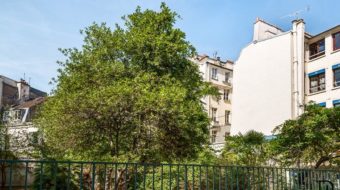 Accomodation
American shower
Bathtub with Shower
Full bathrooms
King size beds
Sofas
Twin beds on demand
Amenities
Bathrobes
Bottle of water
Coffee for the coffee press
Dish washer tabs
French wine upon arrival
Fresh cut flowers
Laundry detergent
Nespresso pod
Trash bags
Set of Occitane toiletries
Set of towels
Set of sheets
Softener
Kitchen roll
Sugar
Tea
Umbrellas
Appliance
Air conditioning
Bose Bluetooth Speaker
Burners
Cable TV (CNN/BBC)
Central Heating
Coffee press
Coffee maker
Dishes & Cutlery
Dishwasher
Drying rack
Dryer
Free calls to French cells
Free calls to land lines
Free wifi
Freezer
Hair dryer
High-speed internet
Iron & ironing board
Microwave
Nespresso Machine
Oven
Refrigerator
Toaster
Washing machine
Pricing
Du 01 mars au 07 novembre
3420 € / semaine
Du 08 janvier au 29 février
2950 € / semaine
Du 8 novembre au 17 décembre
2950 € / semaine
Du 18 décembre au 7 janvier
3840 € / semaine
Tarif basé sur une occupation de 4 personnes. 250 euros par semaine par personne pour les personnes supplémentaires.
Pour la fashion week, prix sur demande.
Location
Mabillon, Saint-Germain des Prés or Saint Michel
27 - Pont-Neuf / Quai des Orfèvres
Personnalisez votre séjour
Nous serions heureux de vous proposer certains de nos services supplémentaires. Si vous êtes intéressé, veuillez nous le faire savoir et nous vous enverrons un devis par courrier électronique.
See more reviews
-
Our family had a wonderful stay! The apartment is just as advertised. The location is phenomenal with lots of shops and restaurants. We were able to easily walk to most of the attractions as well. The PVA team is incredibly responsive and helpful; they answered all of my questions promptly. Fred met us at the apartment and walked us through everything when we arrived. Fantastic stay!! We would definitely stay again!
04/2023
-
A warm welcome, the perfect Rive Gauche location, and beautiful surroundings make this the perfect vacation rental. This is my second time staying in the same apartment, and I would definitely stay again
04/2023
PVA offers excellent service coupled with a great value for a comfortable, well-equipped, and well-located apartment. PVA made sure our Paris accommodations exceeded our expectations. The staff is friendly, responsive, and very helpful. We highly recommend them.
04/2023
This apartment is the perfect location -we walked everywhere and felt like we were close to the best restaurants and museums. But it was so quiet that we slept better than we ever have on vacation. Fred was so helpful and walked us through how to use everything. It was so nice to have a washer and dryer and the apartment had everything we needed to feel at home. This apartment is large with plenty of space even though we were only three people. This is going to be the place where we stay in Paris from now on. We came to celebrate our daughter's 13th birthday ( the shopping in St. Germain boutiques is incredible!) We loved Le Bon Marche & Galleries Lafayette but the small stores in St. Germain & the Marais are the best!!Thanks for making this a fantastic trip!
07/2022
Our apartment in Paris was absolutely perfect! The location was amazing, access to the apartment was very private and easy, no noise, AC, full kitchen and laundry, large beautiful rooms and perfectly appointed! Exceeded our every expectation…wonderful experience.
06/2022
We loved this apartment. The location was incredible! Great neighborhood! It was clean and the beds were really comfortable. Nice and quiet but near a bustling area. Literally seconds and minutes away from bars restaurants, markets, Paris metro stations. A few minutes walk from Notre Dame. The team was was great! Emails were responded to within hours. Fanny answered all our questions and set up travel to and from the airport. Pierre was our driver, ask for him. Fred met us at the apartment and walked us through all the amenities. He was really great, we got there early and he supplied us with croissants. If I could make one change….I'd have stashed longer!
02/2022
We had four adults and two young children and stayed a week in January 2020. This apartment was wonderful for our group. The rooms were very spacious. It would be hard to imagine a better location . Walking distance to many sites, including Louvre, St, Chepell and Notre Dame, Cluny, Luxembourg Gardens, and Rodin. This was important, as our trip coincided with transit strike, so it was wonderful to be able to get to so many places on foot. It's situated in an amazing neighborhood with many small shops, a grocery story, restaurants and bakeries and within easy walking distance of countless other small shops, galleries, restaurants, etc. . It was located off bustling street, but between two court yards, so it was extremely quiet. Great spacious room, lots of light, only one flight of steps and very comfortable. The kitchen was fully stocked with utensils and appliances, including coffee pot, frothier, toaster, functioning stove and oven, large refrigerator and breakfast nook, so we were able to cook and have breakfast every day, which we ate in the kitchen, under wonderful window. We also cooked two full meals, which we enjoyed in spacious dining room. Wifi was reliable and fast, and bedrooms and adjoining bathrooms had everything needed for a week long stay. Manager was responsive and very helpful, also. No complaints!!! I would definitely choose this apartment again and hope to be able to
02/2020
Everything about our stay was first-rate. Paris Apartments arranged for a car and driver to meet us at CDG and that came off as expected. Our greeter, Fred, was waiting for us when we arrived and he gave us a comprehensive introduction to our apartment, the utilities (including a washer and dryer), the kitchen, and policies. The apartment itself was excellent – excellent beds and bathrooms, very good linens and towels, a well-furnished kitchen, attractive and comfortable living room, spacious dining room (in addition to the dining nook in the kitchen), stable and strong wi-fi signal. The location was perfect for us and our interests – close to a couple of metro stations, walking distance to much of what we wanted to see, an engaging neighborhood for wandering, good restaurants and food shops nearby. This apartment would be our first choice on our next visit to Paris.
01/2020
The apartment has been thoughtfully decorated and appointed making it few like home. It felt clean and fresh, The beds were very comfortable and we appreciated the hooks, places to hang and stow our clothes which were clean and tidy. The kitchen well appointed and it was a perfect for two couples. We really enjoyed our stay in Paris and that was largely due to the great apartment. Its location was excellent to all shops, restaurants and transport. We loved staying in an apartment instead of a hotel and appreciated that we had all the mod cons in good condition. Also the portable wifi was a gift and what a great idea.
12/2019
We loved the apartment. It was exactly as pictured on the website. The location was fantastic – Saint Germain is a wonderful neighborhood and there were metro and bus stations close by for exploring the rest of the city. The apartment was very quiet – we never heard street noise. When we come back to Paris we will definitely use Paris Vacation Apartments again!
11/2019
This well-appointed and quiet apartment is in a terrific location, central to getting around Paris and with key services within easy walking distances.
11/2019
This is an outstanding apartment. A great location (our sixth visit to this neighborhood) and accessible to everything. This is the most professionally managed rental we've stayed at. Fred's meeting us and giving instructions was thorough. Most of all, the apartment was quiet, had air conditioning and was outstandingly equipped. We will return.
10/2019
Perfect location in one of our favorite neighborhoods. Within walking distance of countless restaurants, cafes, stores, and attractions (literally just steps from the Seine). The apartment itself was incredibly charming, very spacious, and perfectly configured for our family of four. Our boys (13 and 10 years old) loved having their own bedroom/bathroom. We had everything we needed, including a well-appointed kitchen, washer/dryer, and nice air-conditioning units in each bedroom and the main living area (thankfully we didn't need to use them much). We found the apartment to be very peaceful. It is situated between a courtyard and a garden so we heard almost no street noise even when we had all of the windows open. The PVA team was a pleasure to work with and we sincerely appreciated the bottle of wine and croissants upon arrival. We had a wonderful stay and would return without hesitation.
10/2019
The apartment was as anticipated / advertised. The location of the apartment could not be better. Transportation and restaurants are nearby. The neighborhood is full of historical significance. We spent 21 nights at the apartment and would do it all over again in a heartbeat.
10/2019
Excellent! Great apartment in a Great neighborhood. PVA team and especially (Fred) was extremely helpful and available to answer any questions and assist with private transportation.
09/2019
Our stay was excellent! The PVA Team was very responsive-especially Fred who was our assigned representative. We also appreciated the mid-stay cleaning of the apartment. Merci beaucoup!
07/2019
This delightful, light-filled apartment is most conveniently located: near attractions, restaurants, metro and lively Rue de Seine. It is superbly quiet, which can be difficult to find in Paris, and although the furnishings are not luxurious, they are comfortable and wonderfully sufficient. The kitchen is large enough to accommodate some cooking and offers a cozy spot for morning coffee. We enjoyed our stay tremendously!
04/2019
Fantastic apartment, luxurious bedrooms, no problems at all! Fred was very efficient, kitchen well equipped, we had a lovely stay!
02/2019
I tried to fill out the survey but couldn't open it but I do want to let you know how much my daughters, granddaughters and I enjoyed our stay. The apartment was perfection; very well appointed, lovely and comfortable furniture, and a terrific location. The information provided in binder was useful and thorough and the travel books and other books available and extensive. Your staff are professional and prompt and it is was pleasure to communicate with them. Thank you for providing us with such a wonderful home to stay in for our girls' vacation. I will absolutely contact you for my next visit to Paris. Sincerely,
10/2018
We thoroughly enjoyed our week in the Saint Germain 2-bedroom apartment. The location was perfect for walking to almost everything we wanted to see. It was so nice to have the space to be able to spread out in the living room, kitchen, dining room, 2 bedrooms and 2 bathrooms. The washer and dryer were nice to have and easy to use. Daria was a pleasure to work with at arrival and throughout our stay; she was always prompt in answering our emailed questions. We would love to stay in this apartment again during future visits to Paris
06/2018
Excelente ubicación, el departamento espectacular, cuenta con todas las comodidades y servicios y se destaca por detalles de lujo . Le estamos muy agradecidos a Douek por su amabilidades
01/2018
"The apartment was wonderful! It is as pictured and in a vibrant part of the city – cafes and patisseries right outside your door, along with art galleries and shopping. Walking distance to most everything ~ 5 star! The apartment was very clean and in very good condition. The kitchen was very pleasant and well equipped, as was the apartment itself with items such as extra linens and blankets. The apartment had both a breakfast nook and a dining room. The beds were very comfortable. The living room had two large, very comfortable sofas. The layout and design of the apartment was very nice as the two bedrooms are distant and separated from each other. Each bedroom had a bathrooms which was very modern and comfortable, each containing showers which were well shielded to prevent wet floors. The toilet was located in the bathroom which was good, as the sink was therefore handy. (We have experienced a number of Parisian apartments where the shower does not have any shielding rendering it useless in terms of flooding the floor. Also we have experienced the relatively common foul practice of having the toilet in an isolated room with no sink to wash up!). The building was very quiet, and since the apartment was facing two different courtyards, there was no street noise. (We have rented Parisian apartments where the building itself is very noisy with people running up and down stairs, partying and screaming late at night. Also we've experienced apartments facing the street where there is tremendous street noise from nearby bars and people hanging about on the street). The courtyards were very pleasant, in good shape and clean, which is not always the case with Parisian apartments. The elevator was a plus for luggage, although the apartment was only a short flight up stairs up from ground level. The PVA representative, Fred, was very helpful He was very thorough in going over the apartment, introducing us to everything and showing us how things worked.
06/2017
This is a great place quite near Notre Dame and with plenty of restaurants nearby. We thoroughly enjoyed our trip to Paris and a large part of that was having such a great place to stay. Check in was simple and was easy to contact owners if needed. Thanks Fred!
05/2017
This apartment was just perfect for our family of four. We would stay again in a heartbeat.
04/2017
Exactly like in pictures: a harmonious and elegant apartment in the center of everything. The location in a yard but with a view to a garden was perfect: tranquil, yet central – St. Germain was a brillian base to explore Paris. The owner Fred was friendly, everything went well. The two en-suite-bathroom bedrooms are on the different sides of the flat, hencehence there is lot of privacy. There are bars, restaurants, shops, important sights (including Notre Dame and Louvre) and metro/RER stations in the walking distance. We just loved the place.
04/2017
"My wife, adult granddaughter and I stayed in 24 Rue Dauphine January-March 2017. It was an extraordinary experience! First, Fred was a terrific host. He greeted us as we arrived even as we were 3 hours late from the airport due to 1/2 our luggage being lost. He carried our remaining luggage in the elevator one floor to the apartment and gave us a thorough orientation. Later in our stay, we locked ourselves out and Fred responded to our call in 20 minutes. He could not have been more accommodating and helpful. The location of the apartment in the 6th was perfect as any map will reveal. Walking distance to all the services and attractions you'd expect in Paris. In the three months we had dinner at restaurants dozens of times and with very few exceptions they all were in the ""neighborhood". The many merchants were helpful with our poor language skills (supermarket, fruit stand, bakeries) and of course a fresh baguette every day from Eric Kayser! The apartment itself
01/2017
This is a fantastic apartment, and the host couldn't have been easier to communicate with. Everything about our stay here was exceptional – highly recommended.
11/2016
Great apartment in a great location! Our family loved staying here, close to the Louvre, Notre Dame as well as many, many cafes, shops and restaurants. The apartment was larger than expected, clean and felt safe. Would stay here again!
07/2016
Semt çok merkezi, ev Paris standartlar?na göre geni? ve feraht?. Tüm ihtiyaçlar dü?ünülmü?, temizli?i yap?lm?? ?ekilde teslim edildi. Bebekle seyahat ederken kald???m?z evde hiç bir eksik olmad??? gibi ekstra ihtiyaçlar?m?zda Fred çok yard?mc? oldu. Ayr?ca evde bulunan kitapç?kta hastane, yak?ndaki restoran, f?r?n, market gibi detaylar?n bulundu?u kitapç?k çok yard?mc? oldu. Kesinlikle tavsiye ederim.
04/2016
Thank you to everyone at Paris Apts!  We had a wonderful trip to Paris!  
04/2016
Fred Douek was a charming an very thorough host meeting us at the appointed time with flowers and wine. The apartment itself was well laid out, clean, comfortably decorated and quiet. Both bathrooms were very nice with plenty of hot water. The neighborhood is great for both a first time visitor – the not to be missed sites are all within an easy walk, and a frequent visitor with great restaurants, shopping and galleries close by. I would recommend this apartment for two couples or as in our case a small family.
04/2016
"Wonderful experience with the host and the apartment. We were warmly made welcome by Fred and he reviewed with us all that we needed to know about the apartment. The instruction booklet and information that it provided was outstanding. More importantly, the apartment is very comfortable, perfectly clean and well appointed with everything one needs. The apartment feels more spacious in real life than the impression it gave me on the pictures. It is perfect for 2 couples.
04/2016
The description of the apartment is very accurate and, if anything, unsells how lovely is it. The location is wonderful and the apartment is decorated and equipped to a high standard. The texts we received on booking and before arrival were welcoming and well-timed. We wouldn't change a single thing about our stay in St-Germain.
11/2015
"Amazing Paris apartment. We try to get to Paris once a year and using Airbnb has made Paris so much more affordable. Unfortunately, most Paris apartments are tiny. But not this one. This apartment has two large ensuite bedrooms with KING SIZE BEDS–unheard of in Paris, a very large living room and a separate dining room. The kitchen, while a bit small, was perfectly appointed. Everything in the apartment worked and worked well. Oh yes, and there was a washer and dryer–again, very unusual for an apartment in Paris. The apartment was spotlessly clean. There are windows in every room providing lots of light and views of a very nice garden area. The location of the apartment could not be better IF you love the left bank, as we do–it is one block away from Rue du Buci and everything that neighborhood has to offer. Our host, Fred, made special arrangements to meet us late in the evening as our plane from Morocco was arriving late. He was there on time, he showed us the apartment and how to use all of its amenities, and took his time even though it was getting late. He was extremely pleasant and helpful. He also arranged for cabs–two different cabs at different times–for all of us to get from the apartment to the airport. The apartment comes with a very detailed guide to everything you could possibly want to do or anything you may need in Paris. We will definitely go back! P.S. I forgot to mention that coffee was provided along with a very nice bottle of red wine!
11/2015
"We were welcomed promptly and greeted by one of the assistants. The area was fantastic, felt safe and very walk-able. Restaurants in the area were open late and quite a few to choose from. All very good. The apartment was quite large and comfortable, the residence quiet and peaceful. For the (Website hidden by Airbnb) general, we were very pleased. A few upgrades would make this a 5 star rental. Sleep and a comfortable bed are essential for travellers, so new pillows are a bit overdue. Towels and linens all very clean and fresh… the robes, a lovely touch. New dishes and cutlery, a must to upgrade, as they seemed rather worn and gritty. Would definitely recommend this location and the apartment to any of my friends and colleagues.
08/2015
"I'm really speechless! It's not so easy to describe the excellence and perfectness of this apartment, but I'll give it a try… 🙂 Frédéric introduced the concept of perfection into hospitality. The apartment and all it has to offer was just perfect. EVERYTHING was fantastic. The apartment was so clean and in a great location. We really loved the neighbourhood. It was very live, yet so secure. Fred and his colleague Pierre-Louis were so kind to us. They took care of our shuttle reservation for the way back home, they even helped us, 4 ladies with bunch of luggages 🙂 Fréd prepared a great guide book – kind of ""bible"" for tourists – where you can find written everything… I really do mean everything that you will need during your whole stay, from the moment you arrive to the moment you leave. Maps, restaurant recommendations in each zone of the city, emergency and medical care numbers, description of the easiest way to get around the city, shops and facilities around Rue Dauphine… Metric convertions (pretty useful especially for American tourists), basic French survival phrases and some useful websites were included too… The courtyard was lovely. The view from the kitchen, the backyard was calming, so beautiful to look at when you enjoy your morning coffee. I'm glad I had the chance to rent this apartment as it gave me the chance to enjoy my holiday even more. It's great for couples, families and for friends. There are 2 bedrooms and two bathrooms in separated areas of the apartment which is so comfortable. Great value for a perfectly located and neatly furnished apartment. It's so comfortable and well maintained. It is bright which makes you feel immediately positive when you step inside. There was even a complimentary bottle of wine, left for us on the table next to the kitchen… Can you believe that? Highly recommended!!!
03/2015
"This is a beautiful, charming, spacious apartment located in the heart of Paris. Fantastic spot! Fred was very welcoming, extremely accommodating with our last minute reservation. He made us feel at home right away. The apartment is very quiet, very confortable and has everything you need.
03/2015
This is the best apartment we have stayed in while visiting paris! Perfect location, quiet, very clean, well-appointed. Fred is a fantastic and accommodating host, he worked around our busy schedule (we were in paris for work). It's perfect for two colleagues, since there are two separate bedrooms and bathrooms. Would not change a thing — we highly recommend and will be back. Thank you!!
03/2015
"Fred was incredibly accommodating from the moment we confirmed the booking — providing information about the apartment and the city. He checked us in to the apartment in person and was very thorough and focused on making us feel comfortable. He contacted during our stay to ensure we were happy.
03/2015
We were delighted by this apartment. It is beautiful, gracious and extremely convenient. It has beautiful touches such as the artwork and pure silk curtains in the drawing room. Mid-winter, it was warm, everything worked, and we were given an excellent and full introduction, backed up by a printed booklet left in the apartment in case we forgot. Great to have wi-fi and the use of the phone. All the organization was smooth and professional. We loved it and have already booked another apartment with Paris Vacation Apartments for next January (because we want to get to know another area of Paris).
01/2013
The apartment is well-situated in a beautiful building with secure access from/to a relatively quiet street bordering the Saint-Germain and Latin Quarter neighborhoods. Not only is it a short walk to experience the ambiance of these areas, it is also an equally short walk to the Pont Neuf and the Seine. We could not have chosen a better and more convenient location – restaurants, shops, Metro stops, the Louvre, and the Ile de la Cite all within close range. The apartment itself is spacious, comfortable, and well-appointed. Our party of four greatly enjoyed our stay and would not hesitate to recommend your company to others. None of us had previously visited Paris so we relied on the information on your website to guide and inform our rental selection. Working with PVA via the internet and email proved to be a a most positive experience only to be reinforced by your helpful and responsive on-site staff.
01/2013
This apartment was perfection. Two big bedrooms, each with plenty of storage space and beautiful, modern bathrooms with every amenity. Great kitchen, too. Even a phone from which we could make free calls to landline phones in the U.S., which was such a help. The location of this apartment is unbeatable. It is right in the middle of a great, lively, convenient neighborhood with lots of terrific shops, bakeries, etc.   and only a few blocks away from the Metro, but it is set back in a courtyard, so it was very quiet and peaceful. But perhaps best of all was the service we received from PVA. Their representative (Fred) was at the apartment when we arrived and thoroughly oriented us not only to the apartment, but to the neighborhood. He had picked up fresh croissants and wine for us. He gave us his cell number, which we used several times when we had questions. I've rented apartments in Europe before, but NEVER received service this territic.
05/2012
"The apartment was very comfortable, although Bedroom One was a little dark and the Kitchen a bit small for two couples. Furnishings, amenities and electronics were all excellent. We enjoyed the location in the middle of the bustling Saint Germain neighborhood with lots of restaurants, shops and galleries. Entering the courtyard we were immediately struck by the calm and quiet atmosphere
03/2012
"We have been to Paris on numerous occasions and this is the best place we have stayed. It is in an excellent location. It is convenient to all the Paris sites. It is very comfortable. It is beautifully appointed for 2 couples and a child (or 2). We met Fred, who looked after our apartment and he offered to help, if we encountered difficulties. We did not need to use him, but knowing he was there was great. We will use Alex Mony again, most definitely. The location..near so many restaurants and within walking distance of so many points of interest, coupled with the excellent personal attention, makes this very hard to beat…esp compared to other experiences we have had where it was a lot of ""smoke and mirrors"". Here what you see is what you get. We are very glad to have discovered them for next time. We have already recommended them to friends. Not cheap but worth the money!"
01/2012
We liked the apartment very much. It is impeccable, very nicely decorated, extremely comfortable, The size of the bedrooms and bathrooms is amazing for Paris, the king size beds a luxury. The kitchen was adequate, comfortable to eat in and very sunny, the only missing thing for us it's an expresso machine ( we are coffee fans ). The location on Rue Dauphine is perfect, close to everything and still very quiet at night. We will come back for sure. The level of dedication that PVA gives it's clients is excellent. From the moment we contacted them until the moment we left the apartment everything worked perfectly. They even received for us concert tickets we had bought online . Dominique was on top of every detail. She greeted us with wine , a beautiful bouquet of roses and croissants and left for us champagne and chocolates on Christmas, a very nice touch. She called a couple of times just to make sure that all was perfect. The process of payment was smooth and transparent.
12/2011
"In our many (20+) years of visiting France we have encountered and experienced many agencies handling rental properties including both houses and apartments. The service that you provide is indeed the finest and most professional of any thus far. It is easy, comfortable and never disappoints. The apartments have been of the highest quality and immaculately clean. How wonderful to be met by our ""personal agent"" and guided through the property with explanations about everything, helpful hints regarding the neighborhood and a general feeling of being welcome!   It is indeed a full service company and we will continue to call on you and recommend you to friends seeking a holiday rental!"
12/2011
I found it expensive only because I was hosting my guests. If sharing…good value Attractiveness: 7 Overall: 9 This apartment was in a great location. We found no faults…was very well equipped and Fred was very friendly and helpful. We would stay again and recommend to our friends without hesitation.
09/2011
From the outset Paris Vacations Apartments was a class act.  My emails were always answered in a timely fashion.  Arrangements were made to pick us up at the airport at a reasonable rate, and then arrangements were also made to take us to the train at the end of our stay.  We were met with flowers, wine, croissants, and bread – this made us feel so welcome. Fred, our greeter, showed us around the apartment and was so personable and ready to answer all of our questions.   The binder in the apartment with all the necessary information, plus suggestions for restaurants, shopping, transportation, etc… was great.  Knowing we had someone to call if necessary made us feel more secure in a strange city.  Having a computer and phone at our disposal was also a great convenience.  The location of our apartment on Rue Dauphine could not have been better.  The apartment itself was clean and perfect for two couples.  We loved having somewhere to sit and unwind at the end of
05/2011
My husband and myself,our son and his wife stayed in the apt. for nine days. It couldn't have been better!. The apt. was large enough for the four of us and having the bedrooms each with it's own ensuite bathroom was perfect. The bedrooms and bathrooms were large,especially compared to what I've experienced in most European flats. There was a lovely little garden outside,large windows to open in the dining area and so convenient having a washer and dryer.The area is great,too. So close to the Seine,so central to just about everything.The best boulangerie  down the street to pick up a baguette or croissant each day.Fred met us at the apt. and was extremely friendly and helpful. He went through everything with us in detail and we had all the information we might need in the notebook left in the apt.,including many guide books . We can't wait to return to Paris and I will definitely use parisvacationapartments again.Arriving to flowers,wine ,baguettes,and croissants was a we
03/2011
For the past several years, my girlfriends and I have rented an apartment in Paris in January versus booking a hotel.  The difference is incomparable! First, one really becomes acquainted with and part of the neighborhood.  Second, after a day of shopping and/or sightseeing it's like coming home, throwing off one's shoes and enjoying a bottle of French wine, pate, fruit and a baguette. We have rented from Alexander Mony for the last two years.  The first apartment was in the Palais Royal and the second was on the Left Bank.  Each apartment was meticulous, the agent met us at the apartment on our arrival from the airport, explaining every detail of use of the kitchen appliances, the washer/dryer, the internet, etc.  If we ever had a problem during our stay, it was taken care of with a phone call.  If you are considering renting an apartment as opposed to booking a hotel, you couldn't be dealing with a more reliable and responsible agent.
01/2011
This apt is quiet and very nicely located. It is near galleries and good restaurants. There were quite a few spices, and oils that previous occupants left which came in handy and the apt management provided plenty of tea and coffee for use by occupant. We were happy with the services provided and the good recommendations given. There is a lovely garden that can be seen from a few of the windows in the apt, that despite it being winter was a lovely space to look out upon every morning.
12/2010
We stayed in this beautiful 2 bedroom apartment with another couple. It was the perfect size for two couples, with 2 King size bedrooms, both ensuites, the decor of the apartment is elegant and classic, with all of the modern comforts, including a flat screen TV/DVD, dishwasher and computer with Wifi access. it is extremely spacious with a seperate lounge, dining and eat-in-kitchen. Unlike many parisian apartment blocks, this one has a lift, so getting heavy luggage to the first fkloor was not a problem. The location is perfect. it is approximately 200 meters from the Pont Neuf and the Seine in one direction and the cafes and boutiques of Saint Germain des prés in the other. We saved money on taxis and the metro because we walked everywhere! We all fell in love with St Germain and can't wait to go back. We thouroughly enjoyed out time in the apartment and would not hesitate to recommend it. We met Frederic on the first day, who checked us in and gave us detailed information ab
12/2010
We rented the apartment at 24 rue de Dauphine for ten days starting November 24, 2009.  Everything was wonderful from the very beginning – we were met at the apartment by Fred who gave us all the information on the appliances, etc and let us know all the great stops in our neighborhood.  The apartment was exactly as pictured on the internet with the addition of fresh flowers and a bottle of wine awaiting our arrival.  We have rented apartment in various cities in Europe over the last six years and I would have to say that this one is at the top of the list.  The area is absolutely perfect – you can walk anywhere – lots of neat restaurants and shops and the having a computer with fast internet service available for our use was a real treat.  The day we left the couple traveling with us got their luggage stuck in the elevator (we had to go ahead to the airport because we had an earlier flight) and Fred came over to help them – called the elevator company – stayed with them unt
11/2010
We were 2 couples visiting Paris in October 2010. It was the first time I had booked this type of accommodation over the internet. On arrival at rue Dauphine I was both relieved and delighted in equal measure. The apartment both met and exceeded my expectations. It is in a traditional Parisian building on the far side of the cobblestone courtyard. It is one floor up with windows overlooking the inner courtyard on one side and a private garden on the other. The photographs and descriptions on the web are representative of the apartment and the surrounding area. On arrival, the apartment was clean and well-presented and included such pleasures as a large vase of flowers, bottle of French wine and fresh croissants. Its interior ambience is light, fresh, stylish, uncluttered and comfortable. Everything in the apartment worked, including the internet (laptop supplied). We were greeted by our english speaking representative who introduced us to the apartment and the loca
10/2010
Service:   10 Value: 10 Attractiveness: 10 Overall: 10 We could not have been more pleased with our rental. I had taken a long time and looked at various companies and we were so happy to have chosen Paris Vacation Rentals. Their service was beyond incredible. Our contact met us at the apartment and took at least an hour going over everything about the apartment, how to get around, and her suggestions for restaurants, bakeries, grocery stores, etc. And I do have to thank her as she pointed us to the best ice cream shop in Paris  (GROM, much better than Amorino) which we proceeded to visit almost every day of our holiday! What amazed us the most though was that she left us her personal phone number and told us she was available to us at any time during our stay, not only if we had any issues with the apartment, but for anything we needed help with at all. Although we never had to phone her, that was a real comfort. As to the apartment itself, it was perfect for ou
08/2010
The apartment was in a perfect location, nice living space, quiet despite being in a busy area, comfy beds, just an overall great experience.  And thanks to Fred for meeting us when we first arrived and giving us loads of tips, for restaurants, shops, etc.   Probably the best way to tell you how much we enjoyed the apartment is the fact that we would happily stay in the same place again and would recommend it to our friends and family.
08/2010
The service and professionalism of Paris Vacation Apartments was A+ from start to finish.  We loved the apartment.  It was charming, clean, quiet, safe and in a great location.  Our trip couldn't have been better.  We usually stay in Four Seasons Resorts, and the apartment was perfect, as far as I was concerned.  I would definitely stay there again and I would recommend it to my friends and family.
06/2010
Our dealings by email and telephone with Alex and Karina were great. Alex speaks fluent English, and Karina is from New Zealand, so obviously we had no language barriers. Emails were answered promptly, so the booking process was relatively painless. We arrived at the apartment on Monday morning, and Fred was waiting at the apartment to meet us. It's located on rue Dauphine, right near the Seine, and within easy walking distance to many sites, cafes, metro stations, etc. The location was perfect for us. The building itself is from the 1700's, I believe, and has loads of charm. The apartment is on the first floor, one building back from the street, so it overlooked a courtyard in the front, and a garden in the back. It was very quiet, so we were well pleased. There is an elevator to get your luggage up, but we just used the stairs the rest of the time. The unit itself is huge. I can't recall the square footage, but I would guess it's at least 1200 square feet? It had a large liv ing room, a separate dining room, two huge bedrooms and two large baths. There was a small area off the kitchen with a washer and dryer. The kitchen itself was small, but had a little breakfast nook that seats 4 so that's mostly where we ate. We didn't really do much in terms of cooking at the apartment, but it seemed well equipped with the basics. I was also happy that it had some staples like coffee, tea, sugar, oil, vinegar, salt, pepper, etc. It had lots of paper towels and cleaning products as well. Because the cooking area is quite small, I imagine preparing a grand feast might not be the easiest, but for basic cooking, it seemed quite adequate. When we arrived, there were fresh flowers, wine, croissants and baguette waiting for us. Fred did a great job explaining how to work everything in the apartment, and went through a binder full of very helpful info about nearby grocery stores, restaurants, pharmacies, bank machines, how to get medical help, etc. I don't think there was anything missing in that apartment. There were books in English and French, some guidebooks, etc., and any other info one might need could be easily obtained on the computer in the apartment. In fact, the computer was a big selling point for us since we weren't bringing our laptops. The furnishings and appliances in the apartment were all new and in good working order. The beds were firm but quite comfortable. I was grateful for the washer and dryer because we hadn't brought enough warm clothes, so I had to do laundry a few times. The only thing to be warned is that Miele washers take forever! The wash cycle is around 2 hours, so I soon learned to put it on the rapide cycle if I didn't want to have to wait so long. I think on the fast cycle it
05/2010
Our party of five thoroughly enjoyed our stay at 24 Rue Dauphine. the apartment is well furnished, decorated and supplied with an eye for detail. We were provided with all the information anyone would need before and during our stay.  The wine, bread, croissants, and pastries waiting for us when we arrived were much appreciated   The location is excellent.  It is situated in a vibrant, central part of the city but is quiet, due to the courtyard.  The apartment is furnished very nicely. The bathrooms are beautiful and the kitchen is charming.  It is a place that anyone would enjoy.  The use of a computer and the internet was very useful.  We had the mattresses separated on the king beds and were very comfortable with that alternate set up.  The person sleeping on the sleeper/couch said it was very comfortable as well.  If we needed anything Fred was available at anytime to help us.  Our flight back to Montreal was delayed due to the volcanic ash at the time and while we we
04/2010
"Everything went exactly as we were told it would. We were met at the apartment and given a thorough introduction. Really appreciated the information ahead of time AND in the binder about grocery stores, pharmacies, restaurants, shopping, and so much more. We consulted the binder often. Apartment was plenty roomy for 4 adults
04/2010
It has been a pleasure, plenty of place, we felt at home.
03/2010
"The apartment was outstanding, everything that we could have wanted was there, including the location – so close to everything! Being able to organize a taxi, from and to the airport, through you as well was a big plus considering all the ski gear we had. We had an absolutely fab time. I am still suffering from withdrawal symptoms due to the lack of French bread here. I just love French bread! I would and have already recommended this apartment to other people who are planning on visiting Paris.
03/2010
We were 1 couple and 2 friends. The layout worked perfectly for us. One bedroom had a King bed (nearest courtyard) and the second bedroom (nearest the garden) had a King bed that was split into 2 twin beds for us. Each bedroom had its own bathroom. The living room was a nice size for us all to relax and discuss our day. There was a desk and computer in the corner of the living room. The dining room sat 6 people but we rarely used it … we mostly cooked, talked and ate in the kitchen. The apartment was exactly as described and pictured on the website. The apartment was stocked with essentials and well appointed. Fred met us at the front door when we arrived. The last couple left fruit in the kitchen, the rental company supplied wine, flowers and croissants. My sister/husband really enjoyed walking out the apartment and strolling down rue Buci. I enjoyed being so close to the RER line and Metro lines 4 and 10. All emails were answered promptly and they were kind enough to make
02/2010
This apartment was a perfect solution for our Paris stay.  Excellent location, beautifully outfitted, extremely quiet, wonderful bedding and bath facilities, well equipped kitchen, useful Internet access and TV, well restored ancient building with extraordinary character. Service from Paris Vacation Apartments was extraordinary.  From the standard package of information sent in advance to the prompt response for every additional question or request, we were thoroughly pleased with the company.  Having a qualified representative meet us on check in, go over everything in the apartment  and then help us on check out was a great touch. The apartment and the agency far surpassed our expectations. Just wish they were available in every city we visit.
11/2009
"This is a very spacious apartment with an excellent layout.  The separation of the two bedrooms affords privacy to occupants, and the kitchen is well equipped with comfortable banquette seating around the table. The fact that the apartment is located in a building at the back of the courtyard rather than directly overlooking rue Dauphine means it is quiet in what can be a somewhat noisy, although wonderfully convenient neighborhood.  We were also elated to have a separate high quality clothes washer and clothes dryer, rather than a combination machine. We found the level of service provided by Paris Vacation Apartments exceptional, as was the case when we rented one of their Palais Royal properties in the past.  Fred, our contact, handled the few minor maintenance issues quickly and efficiently. The only disappointment we encountered was that the two living room sofas were not comfortable for us because of their depth and low sitting height. Two of the three of us have bad kne
10/2009
In the various Apartments we've rented from you in the last six years, we've always found them to be well presented, to a very high standard, and we believe your organisation and especially the people assisting us in each place have always gone out of their way to ensure we are completely happy and relaxed in our temporary home in Paris
10/2009
We enjoyed our stay at rue Dauphine very, very much. The layout and furnishings of the apartment were attractive and comfortable, and the location was great. Fred was there to meet us and could not have been more helpful. The booklet gave all necessary information and it was convenient to have a computer provided. We have already recommended your site and hope to book again in future. Thank you. Best regards, Emily Golden
09/2009
We loved our stay in the St. Germain rue Dauphine apt. The photos on the website truly represent the apartment as it is. The apt was comfortable and roomy for two couples. The area is great for purchasing food at an outdoor market or at the conveniently located supermarket along with food stores located nearby the apt. We bought food and had dinner in the apt which was wonderful after walking around Paris to see the sights. Fred met us on arrival and thoroughly explained the appliances and the location of stores and markets in the area. Having the washer and dryer to do the laundry was beneficial after spending a week driving through France thus allowing us to bring less clothes and more room for purchases to take home. I highly recommend Paris Vacation Apartments and would use them again when travelling to Paris. We also used the car service they arranged to pick us up and take us to the airport on departure. I also booked a wonderful photography tour and a tour of the D-D
09/2009
"We fully enjoyed our stay at 24 Rue Dauphine. We were 2 couples travelling together and the layout of the apartment was perfect. Fred was waiting for us when we arrived and explained how to use everything . The apartment was exactly as pictured, kitchen was stocked with everything, though it is so close to restaurants that you may not cook..we didn't. The location really is perfect, you can walk to most places yet a metro and RER are very close when you need them. It is so handy having the laptop supplied, we used it to keep in touch with family as well as planning the next days activities. We found the apartment very quiet, the furnishings are good quality, the beds are comfy and the bathrooms are spacious with lovely soft, fluffy towels. I would recommend this apartment to anyone…it really is a ""charming two bedroom"" "
09/2009
We stayed late August/early September with our 2 children ages 11 and 8. It truly was a perfect stay. The apartment was charming, clean, and well-stocked. The location was great–short walk to many restaurants and shops, Notre Dame, Musee D'Orsay, Louvre, Seine boat tour leaving from Pont Neuf, and many others–also a very quick walk to the underground. The kids had their own bedroom/bath, which made it a great value versus staying in a hotel. Most mornings we walked to one of the many nearby bakeries for pastries. Fred was there when we arrived, and explained everything about the apartment and surrounding area. I would recommend this apartment, and PVA, to anyone considering a vacation rental in Paris.
08/2009
"Mywife had always hoped to live the ""Parisian experience"" . Thanks to Paris Vacation Apartemnts we finally realized that dream. The house in Rue Dauphine was way better than what we saw through the photos. It was beautifully decorated, contained every possible stuff one could need to feel at home. The neighborhood was splendid. Only in a very few steps ,we could enjoy the lively surrounding of St. Germain with its cafes, restaurants, art galleries, all types of food markets or the romantic view of Paris from Pont Neuf. Living in a house enabled us to live Paris like a Parisian and though it was only for a limited time it was so worth it. We still talk of that beautiful place as our ""home in Paris"". The city, the neighborhood, the house was wordless, an experience worth living for those who want to savour Paris. With no exaggeration I'm grateful to Alex , Fred and all your team for being such kind host/esses. Thank you Alex for putting up with our several questionary mai
07/2009
I would not hesitate to recommend this apartment to anyone considering a holiday in Paris. It was extremely well located, newly decorated, well thought out and contained almost everything you could want. In particular it was close to many excellent food shops and markets. The main challenge was deciding whether to eat out or stay in the lovely dining room, using locally sourced food and wine. The service from PVA was excellent. The pre-arrival information was very comprehensive and the apartment was exactly as promised. Fred, who was our primary contact in Paris, was fantastic and very helpful. We will certainly use PVA for our next Paris vacation. Our only decision will be whether to stay in this lovely apartment again or to experience a different part of Paris by renting another PVA apartment.
05/2009
We were traveling with a 7 month old infant and so we had many questions and requests.  All the questions were answered promptly before we booked and PVA provided us with a new high chair, portable crib and even made sure that a food processor was available to make babyfood.  The service could not have been better.  The fresh flowers and croissants were a nice welcome upon arrival.  As for the apartment, it was everything that the site represented it would be, though it seemed bigger than the photos.  The apartment could easily accommodate two couples.  The best feature about this apartment is the convenient, trendy and picturesque location.  We were able to walk to most sites and restaurants which was great given we had an infant with us.  As well, there are plenty of bakeries, flower markets, supermarkets and delicatessens nearby.  I would also recommend using their car service to and from the airport.  We would definitely book our next accommodation in Paris with PVA.
03/2009
The apartment is both gorgeous and well-located, right near the Buci Market street at one end and Pont Neuf at the other. The two bedrooms, each with its own bath, are located at opposite ends of the apartment, giving lots of privacy to the occupants. You really can't go wrong with this apartment. I and this high school friend have been renting apartments every year in Paris for nearly ten years. Things happen – as they did with this apartment when, one morning, there was no hot water. The important thing is how the managers or owners of the apartment respond when things happen. Fred, our contact, was at the apartment in an hour. (We went out and had hot water upon our return.) We had rented another apartment from Alexandre Mony the year before and were so impressed with the service that we searched him out for our 2009 rental. Susan Sawyer
02/2009
See less reviews
en