SAINT-GERMAIN ENCHANTING ONE BEDROOM
Description
Please note that all our apartments have a Paris official registration license number. It can be sent to you upon request. 
Important Notice
The French government has announced they will be banning all AC systems that run on water by October 1st 2024 as it is obviously a huge waste of water and we all have to act on this environmental problem the best we can.
Therefore, as nearly all of our installations are concerned with this new law, We will be stopping the use of such units (to this day they were the only systems we are able to install in old Parisian buildings.) by it's legal date. In regards to our guests comfort we will provide portable mobile AC units, fans and air coolers depending on the configurations of the apartment.
THE ENCHANTMENT OF ARTSY OLD TIME SAINT-GERMAIN (57 m² – 613 sq ft)
An incredible location in the heart of the Saint Germain neighborhood known as the "soul of Paris" just steps away from the Seine River and the famous Beaux Arts School. Saint Germain will forever be the "soul of Paris" and home of the Arts. An ideal location to wander through this neighborhood's tiny crooked streets and passage-ways and travel back in time and have a café at Café de Flore and Deux Magots in the footsteps of the Lost Generation and New Wave artists, such as Hemingway, Sartre, Simone de Beauvoir, Truffaut, Godard…
This enchanting apartment is located in a classic late 1800s building a short walk from Boulevard Saint Germain next to the Seine river and the famous "Pont Neuf" bridge across from the Louvre. An elevator takes you up to this lovely one bedroom apartment with a splittable king size bed and a sofa bed in the living room, one bathroom and equipped kitchen. It has been entirely and elegantly renovated to create the perfect space to make your stay so very enchanting.
Photos
Array
(
    [title] => Living room view one
    [caption] => 
    [url] => https://www.parisvacationapartments.com/wp-content/uploads/2017/03/01-Living-room-view-one2-1.jpg
    [alt] => Living room view one
)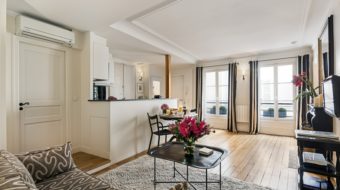 Array
(
    [title] => Living room view two
    [caption] => 
    [url] => https://www.parisvacationapartments.com/wp-content/uploads/2017/03/02-Living-room-view-two2.jpg
    [alt] => Living room view two
)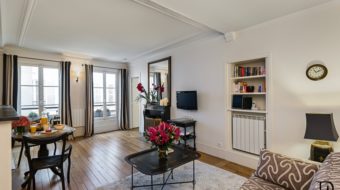 Array
(
    [title] => Living room view three
    [caption] => 
    [url] => https://www.parisvacationapartments.com/wp-content/uploads/2017/03/03-living-room-view-three-3.jpg
    [alt] => Living room view three
)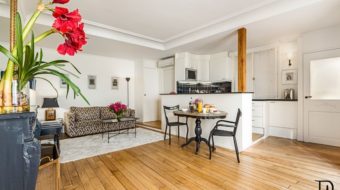 Array
(
    [title] => Living room view four
    [caption] => 
    [url] => https://www.parisvacationapartments.com/wp-content/uploads/2017/03/04-Living-room-view-four-1.jpg
    [alt] => Living room view four
)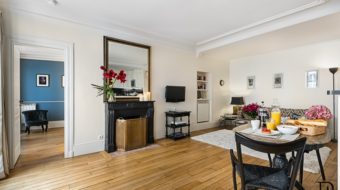 Array
(
    [title] => Living room view five
    [caption] => 
    [url] => https://www.parisvacationapartments.com/wp-content/uploads/2017/03/05-living-room-view-five.jpg
    [alt] => Living room view five
)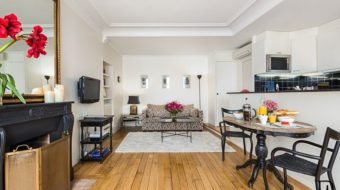 Array
(
    [title] => Bedroom's entrance
    [caption] => 
    [url] => https://www.parisvacationapartments.com/wp-content/uploads/2017/03/06-bedrooms-entrance.jpg
    [alt] => Bedroom's entrance
)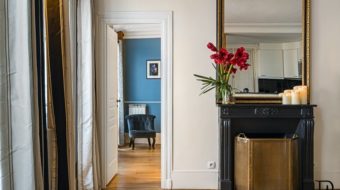 Array
(
    [title] => Kitchen view one
    [caption] => 
    [url] => https://www.parisvacationapartments.com/wp-content/uploads/2017/03/07-kitchen-view-one.jpg
    [alt] => Kitchen view one
)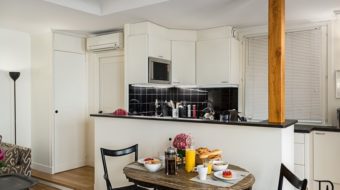 Array
(
    [title] => Kitchen view two
    [caption] => 
    [url] => https://www.parisvacationapartments.com/wp-content/uploads/2017/03/08-kitchen-view-two.jpg
    [alt] => Kitchen view two
)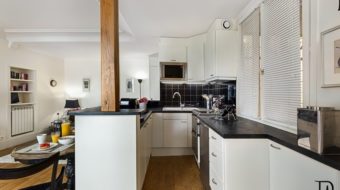 Array
(
    [title] => Kitchen view three
    [caption] => 
    [url] => https://www.parisvacationapartments.com/wp-content/uploads/2017/03/09-kitchen-view-three.jpg
    [alt] => Kitchen view three
)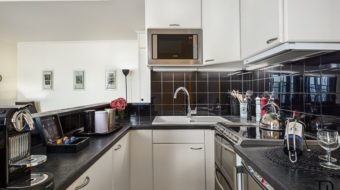 Array
(
    [title] => Bedroom view one
    [caption] => 
    [url] => https://www.parisvacationapartments.com/wp-content/uploads/2017/03/10-Bedroom-view-one.jpg
    [alt] => Bedroom view one
)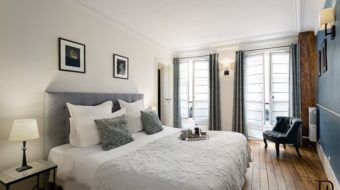 Array
(
    [title] => Bedroom view two
    [caption] => 
    [url] => https://www.parisvacationapartments.com/wp-content/uploads/2017/03/11-bedroom-view-two.jpg
    [alt] => Bedroom view two
)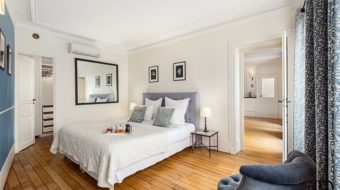 Array
(
    [title] => Bedroom view three
    [caption] => 
    [url] => https://www.parisvacationapartments.com/wp-content/uploads/2017/03/12-bedroom-view-three.jpg
    [alt] => Bedroom view three
)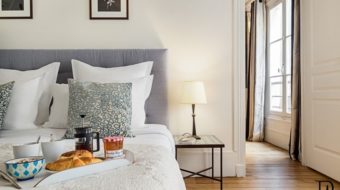 Array
(
    [title] => Bathroom view one
    [caption] => 
    [url] => https://www.parisvacationapartments.com/wp-content/uploads/2017/03/13-Bathroom-view-one.jpg
    [alt] => Bathroom view one
)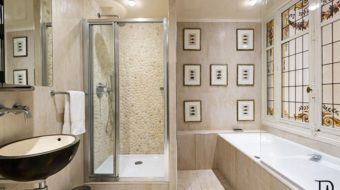 Array
(
    [title] => Bathroom view two
    [caption] => 
    [url] => https://www.parisvacationapartments.com/wp-content/uploads/2017/03/14-bathroom-view-two.jpg
    [alt] => Bathroom view two
)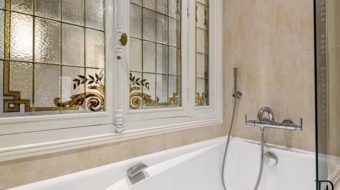 Array
(
    [title] => One view from the bedroom
    [caption] => 
    [url] => https://www.parisvacationapartments.com/wp-content/uploads/2017/03/15-view-from-the-bedroom.jpg
    [alt] => One view from the bedroom
)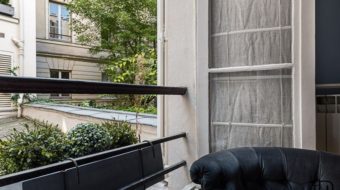 Array
(
    [title] => The building's courtyard
    [caption] => 
    [url] => https://www.parisvacationapartments.com/wp-content/uploads/2017/03/17-the-buildings-courtyard.jpg
    [alt] => The building's courtyard
)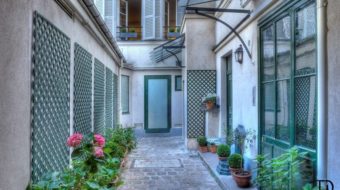 Accomodation
American bath & shower
Bathtub with Shower
King size bed
Sofa Bed
Twin beds on demand
Amenities
Bathrobes
Bottle of water
Coffee for the coffee press
Dish washer tabs
French wine upon arrival
Fresh cut flowers
Laundry detergent
Nespresso pod
Trash bags
Set of Occitane toiletries
Set of towels
Set of sheets
Softener
Kitchen roll
Sugar
Tea
Umbrellas
Appliance
Air conditioning
Bose Bluetooth Speaker
Burners
Cable TV (CNN/BBC)
Central Heating
Coffee press
Coffee maker
Dishes & Cutlery
Dishwasher
Drying rack
Dryer
Free calls to French cells
Free calls to land lines
Free wifi
Hair dryer
High-speed internet
Iron & ironing board
Microwave
Nespresso Machine
Oven
Refrigerator
Toaster
Washing machine
Pricing
March 01 to November 07
1920 Euros / week
January 08 to February 29
1490 Euros / week
November 08 to December 17
1490 Euros / week
December 18 to January 07
2130 Euros / week
Rate based on 2 person occupancy. 250 Euros per week charge per person for extra people.
For fashion week, prices upon request.
Location
Saint-Germain-des-Prés
95 - Jacob
Personalise your stay
We would be happy to suggest some of our extra services. Please do let us know if you are interested and we will send you a quote by email.
See more reviews
We really enjoyed this apartment with all its amenities. The location provided accessibility to all Paris has to offer by foot, by metro, or by boat. Clara was a most gracious host and the airport transportation arranged by PVA worked perfectly. We will confidently utilize Paris Vacation Apartments for any future Paris vacations. Thank you very much for contributing to a wonderful experience for us in Paris.
03/2023
This apartment is ideally located in the 6th District so you can experience what it is like to live in Paris as a Parisian. Easy walking distance to the Musee Du Louvre, Musee D'Orsay, Notre Dame, Pont Neuf Bridge (built during the Roman Empire), Luxembourg Gardens, Sainte-Chapelle, Jardin Des Tuileries and more. Many Cafes, Brasseries and Restaurants in the area. Easy access to multiple METRO Stations. We have rented this apartment multiple times when we have visited Paris. Always pleased with how PVA to Rent has treated us. We have also rented other apartments from PVA to Rent when we have been traveling with family and friends. You will not be disappointed with the location and how you are greeted by PVA to Rent.
03/2023
The location was perfect. We had a market, bakery, and many restaurants close to apartment. The apartment was clean, nice furnishings and spacious, we had everything we needed. We had already been on a tour so being able to relax and do some cooking at the apartment was perfect. We had rented apartments from PVA in the past and we are always very satisfied with the service and apartments are always as advertised and always in very good locations. It is great having someone there to greet you and show you around and how to work all appliances, etc. We have told our friends about renting from PVA and hopefully we will be able to return to our favorite city, Paris, again in the future!
11/2022
The apartment was cozy and comfortable. Hosts sent lots of helpful information about the area (left bank, St. Germaine region). Many excellent cafes and restaurants close by. Close to the Louvre and Tuileries Gardens and a 2 mile walk to the Eiffel Tower.
10/2022
Loved the apt! Amazing location! Close to everything and easily walkable. St germain is a great location to visit Paris. So many great restaurant, shopping, vibrant vibe. Apt was quiet despite the location. Marie was so nice and an excellent greeter
09/2022
This is a cozy little apartment perfect for one or two people to stay in. It is decorated beautifully, as are all of the PVA apartments I have stayed in, and the PVA team goes out of their way to make you feel at home and ensure you a comfortable stay. Although the rooms are small, it is well-equipped with everything you need to truly live-in here. The bed in the bedroom can be split into two twins. The walk-in closet is quite large and easy for two people to share and have room for all of their things in the ample drawers and hanging spaces. The one large bathroom is off of the living area with both a luxurious shower and a tub/shower combo and the toilet is in a separate little room, again making the apartment easy to share. There is even a washer/dryer for your laundry. All the appliances are very modern. When you first arrive, a member of the PVA team is there to great you and take you around the apartment, showing you where everything is and how things work and answer any questions you have. They will also make suggestions for you on places to eat and other things of interest in the neighborhood. A nice touch is the bottle of wine and something special from the bakery that they leave for you.. Shops, bistros, etc. are right outside your door in the charming neighborhood of Saint-Germaine.
08/2022
Took my son on a special trip and this apartment was perfect for us. We were met upon check in with flowers and a lovely clean apartment. I liked that the bed could be unzipped to be two singles. Safety was super important flying solo with a kiddo and we were so happy. Such a clean, wonderful place!
03/2022
Perfect location in the heart of the 6th arr. Walking distance to Louvre and great places to eat.
03/2022
We had a wonderful stay – already missing the apartment's charm, location, and "real" parisian feel. Paris is magical and this is an ideal spot to spend time exploring! The hosts were kind enough to drop off some New Years champaign and chocolate for us which was a really kind touch.
01/2022
We had an excellent stay at this lovely and stylish apartment. It had everything we needed — outlets near the mirror, A/C, incredible shower, and a huge closet/dressing area.
09/2021
This apartment was exactly what we dreamed for our getaway in Paris and absolutely have done a lot to make our days even more special. The location is fabulous, the space is perfect for a couple with big room, bathroom and it even offers a closet. The kitchen is really well equipped and we could enjoy and live like locals, doing groceries around the neighborhood and cooking our very own parisian meals. We are already planning to come back soon
03/2020
Hello PVA Team. We could not have been happier with our experience renting our vacation apartment from your company. This was the first time we had ever stayed somewhere other than a hotel anywhere and were trilled with the experience. You came highly recommend from a couple who utilized your service with a group of friends in 2014. From the moment we booked our months stay last August everything was perfect – from the reservation process, payments, email communications throughout the year, checkin, checkout, cleaning service, ground transfer to CDG. The apartment was great – especially the shower! And the neighborhood could not have been more perfect for us – it was exactly what we were looking for – an experience in a real neighborhood but close to restaurants, metro stations, museums and sites. We would absolutely recommend PVA to anyone looking to stay in Paris. Should we return to Paris we will certainly use PVA for our accommodations. Merci Beaucoup!
10/2019
We had an Excellent (5*) stay at your lovely 1 bedroom apartment on Rue de Beaux Arts in St Germaine! The flat was clean, and is simply, but adequately, furnished with a comfortable bed, modern bathroom and kitchen, plus lots of natural light—and air con! a HUGE PLUS during the very hot days we were in Paris. My only suggestion for improvement is to leave some written instructions on how to use the television. I have used Paris Vacation Apartments twice now, and you exceeded my expectations both times! We will definitely book through you again. Merci!
10/2019
We loved the location. It was within easy walking distance of many central attractions. Plus, the neighborhood was busy, inviting and varied as close as a block away. The street that the apt is located on is quiet even though lots of activity is nearby. There are many nearby restaurants, groceries and shopping stores. The apt itself was a nice change from hotels and had most amenities to make the stay comfortable. There were a couple of things that broke during our stay and the management company came right over and fixed them. The bedroom air conditioner was broken before we arrived and as a result the bedroom was a little warm for sleeping. We were told it would take weeks to get it repaired. We certainly would recommend the location, the apartment and the management company.
10/2019
Very comfortable apartment in quiet and pleasant neighbourhood. Just far enough away from the very touristy area. Attention and see ice were excellent. My only small reservation is that if you wish to cook the facilities are not all that good. But there are so many excellent restaurants around that this is not a real issue. Highly recommended.
10/2019
We loved this apartment. We visit Paris annually and Paris Vacation Apartments was the fifth agency we've worked with and was hands down the best. The apartment was impeccably clean and well maintained – not one single thing was shabby, wonky or not working. It's the only time a rental apartment looked identical to the photos on line. The bedroom is quiet and has a comfortable bed. We had reservations about twin beds pushed together to make a king, but they must be secured because you couldn't even tell they were twin beds and they never came apart. The closet is a spacious walk in with built-in drawers and tons of wood hangers. It was the ideal space to store the suitcases and our shopping. The kitchen, which looks small in the photos, is quite well laid out and perfectly fine for a vacation. There is a toaster, Nespresso machine, a French press (and a full canister of coffee!), tons of tea bags and sugar. The kitchen had everything we needed in easy reach. There's air conditioning, which we didn't need, and the windows let in plenty of fresh air. The apartment is on the first floor French, and we preferred to leave the shutters closed (there was still plenty of air circulation). Pierre greeted us and he moved four window planters so we could close the shutters, without it being a big deal. The living room has a comfortable sofa and the WiFi worked well. The bathroom is split so the toilet is in one room and the sink, tub and shower are in another. There is a mirror over the stylish sink which cleverly swivels to shelves on the back. Shampoo, conditioner, soap, etc. are supplied, as are fluffy towels. The shower is INCREDIBLE. Also in the bathroom are a separate washer and dryer which Pierre showed us how to use. The building is on a quiet street and has an elevator which helps with the suitcases. As beautiful and functional as the apartment was, the thing that really impressed us was the experience with PVA. They were without a doubt the easiest to deal with and there were so many little touches that demonstrated that they put their guests' comfort and convenience first. Pierre greeted us with delicious croissants and a bouquet of gorgeous flowers. They provide an iPad for you to use while you're there and a USB charger so you can plug all your devices in with your cables and not bother with a converter. Abundant toiletries. Coffee, sugar and tea bags (not a few – enough for two weeks). The location on Rue des Beaux Arts is perfect – a quiet street lined with galleries that is close to the Seine, five minutes from Carrefour (groceries) and Blvd. Saint Germain. We've looked for the perfect Paris apartment for a long time, and we've finally found it.
09/2019
Excellent apartment in a quiet peaceful location with everything needed for a couple. This is our second stay here and we thank Pierre-Louis and team for the your fantastic service. Always prompt to answer calls and offer assistance where needed. Professional, friendly and with a full understanding of our needs and requirements. As experienced travellers, we highly recommend Your Paris Vacation Apartments and this St Germain apartment in particular. Many thanks.
06/2019
We stayed for 2 weeks in this charming apartment. It was a home away from home. It is a very spacious one bedroom apartment. Generous sized rooms. The bathroom is excellent with a great shower. It is very quiet and the afternoon sun is lovely. Thank you PVA team for a most wonderful stay in Paris.
05/2019
We stayed at 12 Rue des Beaux Arts in September, 2018 and our overall experience was excellent. Our PVA person, Daria, was completely organized, kept on top of all communications, and arranged everything for our stay perfectly, including making arrangements for our transport to and from the apartment at the beginning and end of our stay. She met us at the apartment and carefully showed us everything we would need to know for our stay. The apartment itself is clean, spacious, and quiet. The bedroom has a large walk-in closet. The separate living room means that jet-lagged guests can deal with their insomnia without disturbing their companion. The kitchen is well-equipped, including a small but effective dishwasher. This allows for easy and quick breakfasts or the occasional light lunch. The shower is excellent with plenty of hot water. The shower area includes an excellent washer and dryer. The location is also excellent, quiet, yet within a short walk to museums, the Seine, and a wide selection of restaurants. Overall, we enjoyed our stay and would highly recommend this apartment to others.
09/2018
Dear PVA Team (and Fanny who greeted us) Your apartment was absolutely beautiful and exactly as the photos on the website depicted. We felt very comfortable here and a fantastic location. It made our week in Paris perfect. We will be very happy to recommend your company to our friends in Australia. Thank you to the team for providing a wonderful accommodation with excellent attention to detail.
08/2018
This apartment is lovely. Neighborhood is nice, plenty of restaurants in walking distance, public transportation very close by, and many amenities we did not find in other European stops. We forgot a few important things at check out and were on our way to the airport when we received a called from Clara – the cleaning lady had found them – and were able to get back to pick them up. This was greatly appreciated! The elevator is a big help with luggage but it is very tight. Not sure if a wheelchair would fit in it. We had three people and it worked out well.
07/2017
This is the second time we've rented with pva & yet again we received excellent service. Fred was there when we arrived. He showed us through the apartment & gave us his mobile phone number & email address in case we needed anything.The apartment was just as it looked on the website. Beautifully appointed with everything we required for our week in Paris. The 2 airconditioners were a godsend as Paris was in a heatwave when we were there. It is in a superb location, amongst quirky art studios & a wealth of cafes & food markets. S
07/2015
We have returned now to our home in Australia and wanted to let you know how wonderful our stay in your Beaux Arts Apartment was for us. From the very moment we were warmly welcomed by Pierre, we could see that all our needs were catered for and we could enjoy the relaxed space and all the facilities provided. Every detail was carefully thought of and the gorgeous bouquet of roses, Bordeaux wine and fresh croissants just topped it off. The bed was very comfy, the dressing room was a real bonus and the bathroom was a great size and well equipped , having separate bath as well as shower. The living room and kitchen had all we needed and the collection of books on Paris was a great resource. Being able to use the internet and phone was very helpful.The location was perfect for us and the quietness of the apartment was amazing, so rare.
08/2014
The apartment was perfectly located, well furnished for traveller, the bed was comfortable and the location is quiet day & night which is critical to us.
02/2013
This is a nicely appointed apartment which, like the majority of PVA apartments, is in an ideal location. The bedroom was comfortable and light with double windows and a dressing room, no less. The kitchen dining area worked well. The bathroom (as with all the PVA apartments we have stayed in) was well appointed with a decent size bath – great after a long day walking the shops/museums/galleries. We would certainly return to this apartment.
12/2012
We were met on arrival by Karina who explained everything in this beautiful apartment. The location is amazing, just one street from the river and five minutes from the beautiful cafes and restaurants of Saint Germain. The apartment is in a quiet elegant street. The apartment has everything you require and is beautifully appointed. The bedroom and bathroom are elegant and the kitchen has everything you could wish for. Our departure was as efficiently organised as our arrival with a taxi booked for us and with fred on hand to ensure all went to plan. We are about to book our next Paris holiday and would not stay with anyone else.
10/2012
We stayed at the flat for 11 nights from September 3 – 14, 2012. The flat is in the best location possible and we walked everywhere except to the Sacre Coeur. It's only one block from the Seine. There are lots of shops and restaurants in the area which are outstanding. The flat is quiet which was very important to us. It was also very spacious and had everything we needed for make our stay enjoyable. Having the use of a phone to call Canada was a bonus as well as being able to use the computer to stay in touch given the 8 hour time difference. Fred and Chris were very helpful when called upon which made our stay very enjoyable. We would definitely stay at this flat again when visiting Paris.
09/2012
We love PVA and always choose one of their beautiful apartments when visiting Paris. This apartment did not disappoint. Very quite and comfortable. Conveniently located in Saint-Germain, the location could not be beat. Would stay here again. Meet and Greet was perfect and we always enjoy the fresh flowers and breakfast pastries.
04/2012
The apartment is charming, nicely furnished with several fine extras. The kitchen is well appointed and has all the necessary elements for preparing a meal. The ice machine is a particularly nice touch. The bathroom is elegant and the bed is perhaps the most comfortable I have ever slept in. Among the nice additions are carts for grocery shopping, umbrellas, and guide books.   A special binder is provided with instructions on how to use the various appliances, where to shop, suggestions for dining, English speaking doctors, etc. Fred met us at the apartment, welcomed us with a bottle of wine and breakfast croissants. There were fresh flowers as well. He then spent nearly an hour with us explaining everything from how to work the ice machine to how to take care of the trash. Practical and informative. Plus, there is a company representative available 24 hours if there are problems.   Amenities are exceptional: wifi, telephone, cable tv, washer/dryer, etc. The apa
03/2012
This apartment is everything you could ask for in accommodations in Paris.  It is centrally located, easily accessed and more room than you will ever find in a hotel with ALL the comforts of home. The kitchen has everything you need to prepare simple meals to gourmet meals. Having the computer in the apartment was very convenient as well as being able to call home without having to worry about long distance charges. Clara was very helpful and was there whenever we needed her.  She made sure the apartment was cleaned during our stay as we were there for 14 days.  As well, she booked our taxi for our ride back to the airport. This alone saved me more grief than you will know. We were so close to everything and it would not be an exaggeration to say you could easily walk to the Eiffel Tower from this apartment.  We actually walked back to the apartment from the tower. There are bars, bistros, cafes, boulangeries, patisseries, and groceries stores all within an ea
09/2011
This apartment is centrally located and only one block from the Seine River. It is close to restaurants, markets, public transport, the Louvre, the Museum De Orsee and is situated in a nice quiet area. The apartment itself is extremely comfortable, spacious and had all necessities we required and very quiet. The contact by representatives from the company during the booking process and leading up to our arrival was second to none. I could not fault them. They told us everything we needed to know and were more than helpful when we arrived, answering all our questions and providing expert advice and information on everything. I would have no hesitation in using Paris Vacation Apartments again and staying in the same apartment. I highly recommend them.
08/2011
Excellent location, quite street but very close to all attractions in the 6th and very short walking distance to the Louvre.  Beautifully maintained apartment and very good concierge service on arrival and departure.
07/2011
"The apartment was modern and spacious, with all the amenities of home.  The location was fantastic – very central – close to several restauants, and within walking distance to a number of Paris' sights.  Never having rented an apartment in our travels, we did not know what to expect and were extremely happy not only with the apartment and its location, but also the service.  We were greeted upon arrival, responded to quickly with questions we had during our stay and allowed a late check out to align with our flight home.  I would highly recommend Paris Vacation Apartments.
08/2010
See less reviews
en