SAINT-GERMAIN LUXURY THREE BEDROOM
SAINT-GERMAIN LUXURY
THREE BEDROOM
Description
Please note that all our apartments have a Paris official registration license number. It can be sent to you upon request. 
Important Notice
The French government has announced they will be banning all AC systems that run on water by October 1st 2024 as it is obviously a huge waste of water and we all have to act on this environmental problem the best we can.
Therefore, as nearly all of our installations are concerned with this new law, We will be stopping the use of such units (to this day they were the only systems we are able to install in old Parisian buildings.) by it's legal date. In regards to our guests comfort we will provide portable mobile AC units, fans and air coolers depending on the configurations of the apartment.
 THE ELEGANCE OF OVERLOOKING THE MUSEE D'ORSAY(156 m²/ 1680 sq ft)
An incredible location in the heart of the Saint Germain neighborhood known as the "soul of Paris" just steps away from the Seine River. This superb apartment is located in a classic early 1900s building across from the famous Musée d'Orsay and a short walk from the Louvre, the Tuileries and the Luxembourg Gardens. Saint Germain will forever be the "soul of Paris" and home of the Arts. An ideal location to wander through this neighborhood's tiny crooked streets and passage-ways and travel back in time and have a café at Café de Flore and Deux Magots in the footsteps of the Lost Generation and New Wave artists, such as Hemingway, Sartre, Simone de Beauvoir, Truffaut, Godard…
An elevator takes you up to this unusually spacious apartment comprised of three bedrooms, with splittable king size beds, three bathrooms, all of which are en suite and one separate WC, there also is a separate laundry room and a spacious office space. This superb apartment has been entirely and elegantly renovated to create the perfect space for families or larger groups with tan exceptional floor plan to make your stay perfect
Photos
Array
(
    [title] => Living room view one
    [caption] => 
    [url] => https://www.parisvacationapartments.com/wp-content/uploads/2017/03/5000-x-3300_FGU4882.jpg
    [alt] => Living room view one
)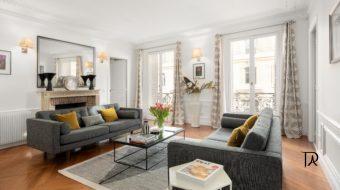 Array
(
    [title] => Living room view two
    [caption] => 
    [url] => https://www.parisvacationapartments.com/wp-content/uploads/2017/03/5000-x-3300_FGU4887.jpg
    [alt] => Living room view two
)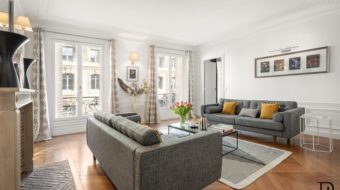 Array
(
    [title] => Living room view three
    [caption] => 
    [url] => https://www.parisvacationapartments.com/wp-content/uploads/2017/03/5000-x-3300_FGU4911.jpg
    [alt] => Living room view three
)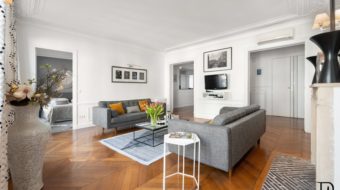 Array
(
    [title] => Living room view four
    [caption] => 
    [url] => https://www.parisvacationapartments.com/wp-content/uploads/2017/03/5000-x-3300_FGU4913.jpg
    [alt] => Living room view four
)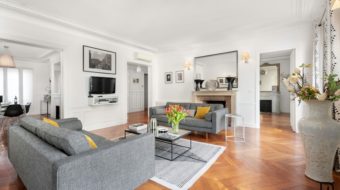 Array
(
    [title] => Dining room view one
    [caption] => 
    [url] => https://www.parisvacationapartments.com/wp-content/uploads/2017/03/fgu8443.jpg
    [alt] => Dining room view one
)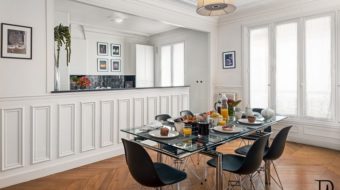 Array
(
    [title] => Dining room view two
    [caption] => 
    [url] => https://www.parisvacationapartments.com/wp-content/uploads/2017/03/5000-x-3300_FGU4859.jpg
    [alt] => Dining room view two
)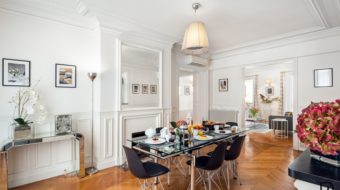 Array
(
    [title] => Breakfast
    [caption] => 
    [url] => https://www.parisvacationapartments.com/wp-content/uploads/2017/03/5000-x-3300_FGU4872.jpg
    [alt] => Breakfast
)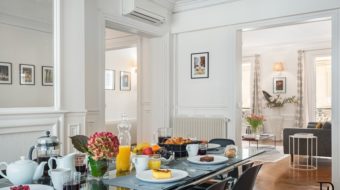 Array
(
    [title] => Kitchen view one
    [caption] => 
    [url] => https://www.parisvacationapartments.com/wp-content/uploads/2017/03/fgu8477.jpg
    [alt] => Kitchen view one
)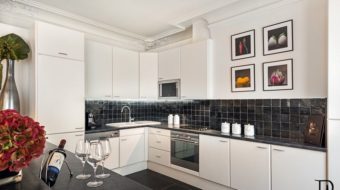 Array
(
    [title] => Kitchen view two
    [caption] => 
    [url] => https://www.parisvacationapartments.com/wp-content/uploads/2017/03/fgu8485.jpg
    [alt] => Kitchen view two
)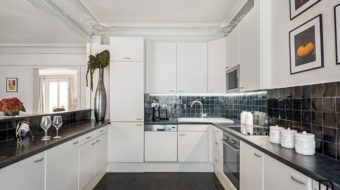 Array
(
    [title] => Bedroom one view one
    [caption] => 
    [url] => https://www.parisvacationapartments.com/wp-content/uploads/2017/03/5000-x-3300_FGU4931.jpg
    [alt] => Bedroom one view one
)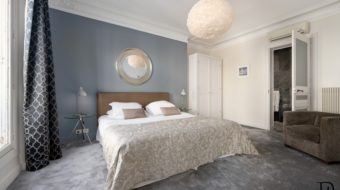 Array
(
    [title] => Bedroom one view two
    [caption] => 
    [url] => https://www.parisvacationapartments.com/wp-content/uploads/2017/03/5000-x-3300_FGU4943.jpg
    [alt] => Bedroom one view two
)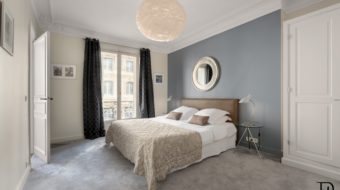 Array
(
    [title] => Bedroom one view three
    [caption] => 
    [url] => https://www.parisvacationapartments.com/wp-content/uploads/2017/03/5000-x-3300_FGU4934.jpg
    [alt] => Bedroom one view three
)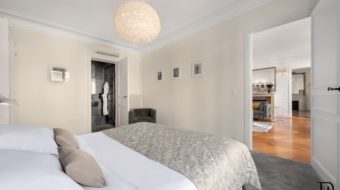 Array
(
    [title] => Bathroom one
    [caption] => 
    [url] => https://www.parisvacationapartments.com/wp-content/uploads/2017/03/fgu8609.jpg
    [alt] => Bathroom one
)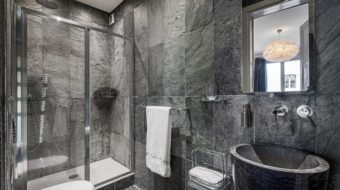 Array
(
    [title] => Bedroom two view one
    [caption] => 
    [url] => https://www.parisvacationapartments.com/wp-content/uploads/2017/03/fgu8615.jpg
    [alt] => Bedroom two view one
)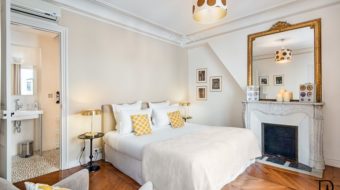 Array
(
    [title] => Bedroom two view two
    [caption] => 
    [url] => https://www.parisvacationapartments.com/wp-content/uploads/2017/03/fgu8632.jpg
    [alt] => Bedroom two view two
)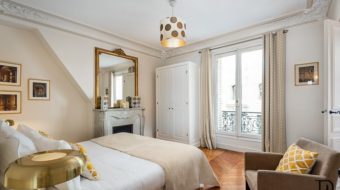 Array
(
    [title] => Bedroom two view three
    [caption] => 
    [url] => https://www.parisvacationapartments.com/wp-content/uploads/2017/03/fgu8620.jpg
    [alt] => Bedroom two view three
)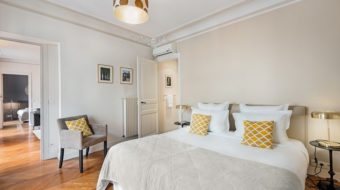 Array
(
    [title] => Bathroom two view one
    [caption] => 
    [url] => https://www.parisvacationapartments.com/wp-content/uploads/2017/03/fgu8645.jpg
    [alt] => Bathroom two view one
)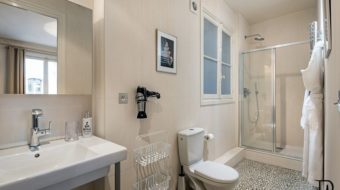 Array
(
    [title] => Bathroom two view two
    [caption] => 
    [url] => https://www.parisvacationapartments.com/wp-content/uploads/2017/03/fgu8648.jpg
    [alt] => Bathroom two view two
)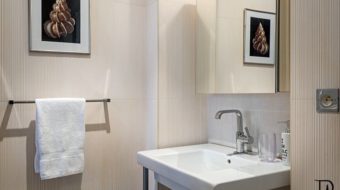 Array
(
    [title] => Bedroom three view one
    [caption] => 
    [url] => https://www.parisvacationapartments.com/wp-content/uploads/2017/03/5000-x-3300_FGU4960.jpg
    [alt] => Bedroom three view one
)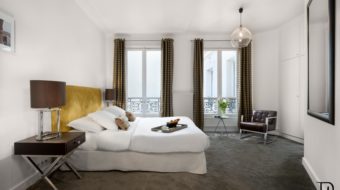 Array
(
    [title] => Bedroom three view two
    [caption] => 
    [url] => https://www.parisvacationapartments.com/wp-content/uploads/2017/03/5000-x-3300_FGU4950.jpg
    [alt] => Bedroom three view two
)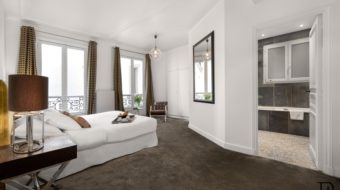 Array
(
    [title] => Bedroom three view three
    [caption] => 
    [url] => https://www.parisvacationapartments.com/wp-content/uploads/2017/03/5000-x-3300_FGU4970.jpg
    [alt] => Bedroom three view three
)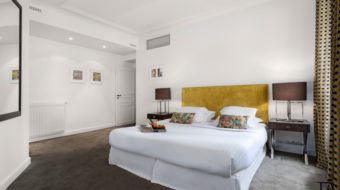 Array
(
    [title] => Bathroom three view one
    [caption] => 
    [url] => https://www.parisvacationapartments.com/wp-content/uploads/2017/03/fgu8702.jpg
    [alt] => Bathroom three view one
)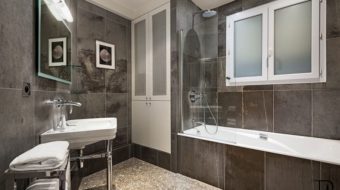 Array
(
    [title] => Bathroom three view two
    [caption] => 
    [url] => https://www.parisvacationapartments.com/wp-content/uploads/2017/03/fgu8711.jpg
    [alt] => Bathroom three view two
)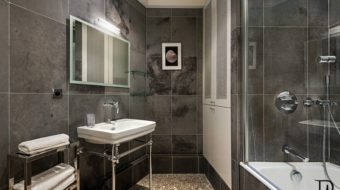 Array
(
    [title] => Study room
    [caption] => 
    [url] => https://www.parisvacationapartments.com/wp-content/uploads/2017/03/fgu8652.jpg
    [alt] => Study room
)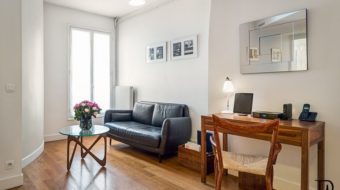 Array
(
    [title] => Entrance with a view of the lift
    [caption] => 
    [url] => https://www.parisvacationapartments.com/wp-content/uploads/2017/03/fgu8532.jpg
    [alt] => Entrance with a view of the lift
)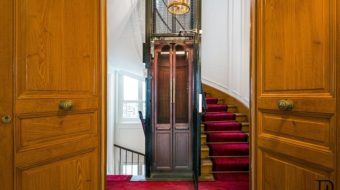 Accomodation
American shower
Bathroom with bathtub
Bathtub with Shower
Full bathrooms
King size beds
Sofa
Twin beds on demand
Amenities
Bathrobes
Bottle of water
Coffee for the coffee press
Dish washer tabs
French wine upon arrival
Fresh cut flowers
Laundry detergent
Nespresso pod
Trash bags
Set of Occitane toiletries
Set of towels
Set of sheets
Softener
Kitchen roll
Sugar
Tea
Umbrellas
Appliance
Air conditioning
Bose Bluetooth Speaker
Burners
Cable TV (CNN/BBC)
Central Heating
Coffee press
Coffee maker
Dishes & Cutlery
Dishwasher
Drying rack
Dryer
Free calls to French cells
Free calls to land lines
Free wifi
Freezer
Hair dryer
High-speed internet
Iron & ironing board
Microwave
Nespresso Machine
Oven
Refrigerator
Washing machine
Pricing
March 01 to November 07
5480 Euros / week
January 08 to February 29
4450 Euros / week
November 08 to December 17
4450 Euros / week
December 18 to January 07
5950 Euros / week
Rate based on 6 person occupancy. 250 Euros per week charge per person for extra people.
For fashion week, prices upon request.
Location
Solferino
68 - Pont Royal Quai Voltaire
Personalise your stay
We would be happy to suggest some of our extra services. Please do let us know if you are interested and we will send you a quote by email.
See more reviews
The apartment was exactly as advertised and everything was very nice. Excellent location and amenities. Highly recommend!!
03/2023
By far the chicest and most comfortable apartment we have ever rented in Paris! We were 5 adults and had plenty of room to spread out. Beautiful and comfortable with a location that can't be beat! Also highly recommend using the concierge service to stock the fridge for you before arrival. Counting down the days until we have a chance to rent again! Thank you, PVA. I hope to be able to stay at another one of your properties during my next visit to Paris!
01/2023
Our hosts were communicative and accommodating and a pleasure to work with. Beautiful, apartment appointed with modern decor. The apartment is in a great location, centrally located on a quiet street, within walking distance to museums, restaurants, and shopping. The apartment is spacious and comfortable with a well-stocked kitchen, although we did not use it much with all the dining options nearby. The apartment felt like home and made our weeklong stay in Paris very enjoyable. We would definitely stay here again.
06/2022
Well equipped outstanding apartment close to the d'Orsay. Three large bedrooms, all with there own bathroom, and king size beds. Best apartment we have stayed at in Paris. Working with PVA has been a real pleasure from beginning to end.
05/2022
Wonderful apartment and location
03/2022
This is a truly extraordinary apartment and the perfect choice for our first visit to Paris. The location behind Musee d'Orsay is central to everything for the first-time visitor. There are cafes literally a block away for lunch & dinner, nearby produce markets and grocery stores and pharmacies. The Louvre is steps away. It's a 20 minute walk to the Eiffel Tower, Notre Dame, and Luxembourg Gardens. Shopping on St Germain is around the corner. The apartment is spacious and gorgeous. Perfect for three couples, each bedroom with en suite bathrooms. The furnishing were in perfect condition and we had no issues with any appliance or feature – everything worked, laundry/dishwasher/plumbing/kitchen, completely trouble-free. Everything was well-equipped, plenty of dishwasher soap and toilet paper and all the other essentials. We put on dinner for 9 with no difficulty. The four flights of stairs are a challenge. We were lucky – the elevator worked perfectly after the first day so it was available for anyone who wanted it. It's tiny and I can easily imagine it might be finicky but we were lucky and had no problem. The apartment is quiet and we never saw or heard anyone else in the building. Our host met us and gave us a helpful sign-out for the apartment and the area. She was lovely and I'm sure she would have been responsive if we needed help. Flowers and wine, and champagne for New Years Eve. We felt the apartment was inexpensive for what it offered. We're looking forward to visiting again.
01/2022
This apartment is spacious and beautiful! Very well located on a quiet side street yet close to shopping, restaurants, museums and the metro – although we found we could walk almost everywhere that we wanted to go. We cannot wait to go back!
12/2021
This apartment is truly incredible and perfect for a large family or multiple couples, as each room has it's own en suite, two with a toilet inside and one with a toilet just outside in the study area (but could technically be reserved for that room if needed). Yes there are lots of stairs, but the small lift works great for anyone with mobility issues. It's beautifully vintage, so treat with care, but it works great. The common areas are all fantastic and the kitchen and bathrooms were all extremely well equipped. Communication was great. The very best part of this apartment is its location. In beautiful Saint Germain, but just a block in from the Seine so you can still walk over to the Louvre and all surrounding spots. We would definitely love to stay here again on our next visit to Paris.
09/2021
Great space, each bedroom is a good size and it's in a great location! Would book again definitely.
01/2020
We had a wonderful stay here! The host arranged for a driver for us to/from the airport. The host met us at the apartment to explain how things worked. The unit was so charming and there was so much space for three people. The elevator in the building was very quiet and we never heard anyone else in the building. Excellent location close to museums, metro, shops etc. We can't wait to stay here again next time we visit Paris
12/2019
The perfect location for a first time visit to Paris! Location, location, location! Very easy to walk to most famous landmarks, easy to catch an Uber, short walk to metro. The location was a dream for a runner to be steps away from the river running path along the Seine. The host was welcoming and a wealth of information for first time travelers to the area. The space was perfectly clean upon arrival, complete with nice towels in each room and two cozy robes in each bathroom. Common areas and kitchen space are comfortable gathering spaces. Very safe and easy to access building. The charm of the old elevator and well kept-old building were delightful. I would stay here again in a heartbeat when returning to Paris
12/2019
Lovely apartment, great location. This is a lovely property. The bedrooms are big. The kitchen is spacious with lots of room for six to eat. Easy walk to restaurants and metro.
10/2019
Beautiful amazing apartment in perfect building. Excellent!
10/2019
Terrific location, well outfitted and spacious apartment, attentive property management. Daria arranged the airport transfers and met us at the property which made getting to the city and access to the property seamless and painless! The apartment was perfect for three couples – each bedroom and ensuite was similarly appointed. We would definitely recommend.
10/2019
Very nice space. Large. Clean. Excellent location. 4th floor walk up with a wide staircase that nicely complements the old style elevator. Kitchen appliances are new and kitchen is well stocked. Convenient washer/dryer combination. Nicely appointed living room let our 3 couple group sit and enjoy each other's company in comfort. Apartment building is quiet. One bathroom sink has a mirror that rotates revealing shelves that give more space for toiletries but the mirror obstructs a portion of the sink. Sink works fine. Just a bit of an inconvenience. Bedrooms are large and all beds were comfortable. Definitely would stay here again
10/2019
What a fabulous apartment for 6 of us (3 couples). It was everything it promised to be and in such a great location! Our greeter was most helpful and the chauffeur service on departure was a bonus! We would definitely recommend it!
09/2019
Stylish , immaculate and everything three mature American couples could want to make Paris feel like home. The location is hard to beat for access to major attractions simultaneously providing a neighborhood experience in an authentic Parisienne residence. Everything necessary is a short walk with reasonable restaurants in abundance. Our hostess (Fanny) was gracious and responsive providing assistance on par with a five star concierge. Memorable in every respect.
08/2019
Excellent, quiet location.not afraid to go home after mid nite. Will use it again if I can.Fred was very nice ,waited for us quite a while because our flight was very delayed. Tres chic ,tres bien .merci.
08/2019
Beautiful and safe apartment located directly across from the Musee D'Orsay and a five minute walk across the Seine to the Louvre & Tuileries Gardens. The location was great with metro stations, access to scooters (mostly Bird & Lime), bicycles, cafes/restaurants & supermarkets, like Monoprix, all close by. We were happy to eat at Le Relais de l'Entrecote, Les Deux Magots, Cafe de Flore & Ralph's Restaurant (Ralph Lauren), which were all walking distance. Local shops (a 10 minute walk) included Hermès, Louis Vuitton and Maje. So nice to have air conditioning, a washer/dryer, full kitchen, iron and ironing board as well as hair dryers in each bathroom. Very spacious for a city apartment and nicely appointed! If I were to compare the area to NYC, I would say it's mostly like the Upper East Side (nice shops in a quieter neighborhood) with great access to all of Paris). We were pleasantly surprised to have car service to/from the apartment. A big thank you to Alexandre & Pierre. We would definitely stay there again!
08/2019
Luxurious and spacious living in Paris
05/2019
Being across from D'Orsay Museum is a perfect location. The local bakery and restaurants are easy to access. The apartment is on 4th floor and there is a 'quaint' elevator that will old 2 adults, or 1 with luggage. Street noise is minimal even with windows open at night. I would stay again.
05/2019
The apartment was perfect! We were celebrating my mother's birthday along with our three children who are all in there 20s. There are was plenty of room for everyone. Fanny was lovely and showed us how everything worked in the apartment. Fanny also had beautiful fresh flowers and wine waiting for us. The apartment was directly across from the Musée d'Orsay in a very nice neighborhood. The apartment was conveniently located near the metro so we were easily able to explore the city. It is exactly what we imagined a lovely Paris apartment would be. Thank you so very much for making my mother's birthday celebration a success. It was our family's first time in Paris. We hope to be back again!
03/2019
Super clean stylish apartment. Among the best I have stayed in! I would most definitely recommend.
02/2019
OUR THIRD STAY AT THIS APARTMENT, OUTSTANDING IN ALL DETAILS!
01/2019
Alexandre's apartment was perfect!!! Very beautifully furnished and homely and spacious and clean. We had a fabulous stay. Also in a brilliant location. Thank you Alexandre!
01/2019
A fabulous apartment in an unbelievable location – brilliant shops and restaurants nearby, and for art lovers (which we are) the apartment couldn't have been in a better place, across the road from the Musee D'Orsay and just across the Seine from the Louvre. We stayed here to celebrate Sue's 60th birthday and the apartment certainly made the occasion very special. The service provided by PVA was excellent throughout, from our original enquiry right through to the welcome and support provided by our greeter, Fanny, at the apartment. Thank you so much!
10/2018
Staying in this apartment was a special experience for each of us and for all six of us collectively. Making arrangements with the representatives from Paris Vacation Apartments was easy and efficient. Communications were clear and responses were timely. We were sent helpful information on the neighborhood, markets, transportation, museums, tours. One member of the team is assigned to meet you at the apartment for check-in and check-out and with whom you communicate if there are issues that need addressing (we had none). If possible, the representatives do all they can to allow you to check in early if your are arriving in the early morning, as we did. If the person who cleans the apartment is working, then you may leave your luggage and go out for breakfast until the apartment is ready. Also, the representatives offer a private car service to pick you up at the airport, transport you comfortably and assist with getting luggage to the apartment, as well as taking you back to the airport on time at the end of your stay. We recommend that service. It is an SUV, spacious, reliable and costs a bit more than taking a taxi. The apartment is located about two blocks from the Seine, behind Musee d'Orsay, near Pont Royal, the Louvre, Tuileries Gardens and metro stations Solferino and Musee d'Orsay. It is convenient to multiple cafes, as well as to a boulangerie, patisserie and grocery store (Monoprix). It has the advantage of being in a quiet location. We hardly ever heard any street noise so sleeping was pleasant. The apartment is secure, requiring codes to get through the street door, interior door and a key for the apartment door. It is located on the fourth floor. There is an elevator, but I never used it. Walking up was easy and good exercise but the elevator is convenient for groceries and luggage transportation. The apartment is nicely decorated and is surprisingly spacious, with three large bedrooms with comfortable king beds, smooth linens and ample closets, and three bathrooms. Both the living room, with two sofas, and the dining room, which has an expandable glass table, were comfortable for the six of us. The kitchen is well equipped and spacious. We ate breakfast in the apartment each morning and dinner several times. An excellent coffee maker is supplied, with coffee, as well as an electric tea pot. There is a laundry room with an apartment-sized washer and dryer, an ironing board, iron and drying rack. An additional room adjacent to one of the bedrooms and the laundry room provides a space for exercising, reading or using the iPad that is available for guests. Tall windows with decorative grill work open to the street or to the interior courtyard below, allowing a pleasant breeze. Each bedroom and the living spaces are supplied with air conditioning/heating units that work well and are quiet. If you wake early and are lucky, you may get to see a beautiful black and white cat
09/2018
This is an extraordinary apartment with exceptional hospitality. We loved this apartment. It was gorgeous, spacious, and clean. The location is incredible. Very professional hosts. A perfect, luxurious Parisian apartment for our family vacation. Extraordinary apartment with exceptional hospitality. We loved this apartment and will plan to use your company for our future return trip to Paris. Merci beaucoup!
08/2018
The apartment is truly exceptional. For starters, our flight was delayed by 1 hour and it took us 2 hours to arrive (demonstrations at Le Bastille and a strong rain storm). Pierre Louis was gracious and was more concerned about our troubles than him waiting for us for 3 hours. When we arrived, he showed us the apartment with patience and gave us some tips on cafes and boulangeries in the area. He had a bottle of wine and water waiting for us, with two loaves of bread. Fresh flowers awaited us in the living room (peonies, my wife's favorites). Each bedroom had an en suite and the entire place is very spacious. The place was a classical Parisian flat on the same block as the Musee D'Orsay. The metro was a block away in front of the museum. The Eiffel Tower is a 20 minute walk, and the Louvre is a 15 minute walk across the Seine. The Latin Quarter and St. Germaine was also within walking distance. The only negative was the flat is on the 4th floor. Although there is an elevator, hardly two people fit together and 1 of the days, the power on the elevator was out so I ended up having to carry the stroller up and down. You can hardly attribute this to the owners but for those with heavy luggage or mobility issues, definitely something to think about before you book. The elevator is very quaint and adds a nice touch but definitely not comfortable. When we ever return to Paris, we will be on the look out for this apartment. Magnifique!
05/2018
We are safely home after our stay in your lovely apartment. It worked out very well for our party of 5. The location meant we could walk everywhere we wanted to go or had time to go on this trip, and having a supermarket and really good bakery as well as a good selection of restaurants nearby was a bonus. We also appreciate your scheduling a driver for our trips to and from the airport. That made transporting 5 of us much easier. Neither driver, however, seemed to have the correct building code. We enjoyed our stay so much that we hope we can schedule something similar again either in Paris or perhaps in Bordeaux.
01/2018
The apartment was as great! Everything was as advertised. Location is in walking distance to most areas and has some restaurants close by on Rue de Bac. Plenty of space for large groups. Would definately recommend this apartment!
09/2017
Perfect spot for a family, spacious apartment on a quiet block, and easy walk to St Germain restaurants.
08/2017
It was a great stay for my family of 5 people! Perfect and quiet location. Big, clean and comfortable flat! We are thankful to our host Fred!
02/2017
" Our host was Pierre Louis and he was very accommodating and thorough. The apartment is beautiful and very well stocked. The neighborhood is perfect! Loved every minute of our stay
12/2016
"The apartment was elegant, refined and beautifully furnished.  Located on a quiet stretch just across from the back of the Musee d'Orsay in a typical Parisian apartment building, it was convenient to Metro connections and especially to useful bus lines.This is a perfect location, and resources in the neighborhood (such as an excellent supermarket and top-rate croissants and baguettes from Eric Kayser) were very accessible. The apartment itself was even better than the photos suggested—spacious, light, bright.  The kitchen was nicely laid out and allowed 6 of us to prepare meals if we wished.  Appliances were modern and functioned perfectly
05/2013
"My family and I ( 7 of us) rented the beautiful 3 bedroom apt. in St. Germain in late March and early April this year. What a wonderful experience and by far the best accommodations in all of Paris, not to mention also the best location in Paris. My wife and I have been to Paris many times never before staying in an apt. but never again will we stay in a hotel. Convenience, luxury ,and an extremely helpful staff make this apt such a memorable experience. The pictures don't do the place justice. The staff can tell you anything you want to know about Paris and what to do and where to go.(Very close to the subway ) On a scale of 1to 10 this apt. is a solid""10″"."
03/2013
Perfect location, size, amenities.  It was ideal for our group – me and my wife, adult daughter, and my sister and her friend.  Everything we could have possibly wanted at a fair price (we were there during winter rates).  The company's representative was extremely helpful.  All the administrative requirements worked easily without incident.  We had a great time and would do it again.
01/2012
The apartment was perfectly located behind the Musee d'Orsay. We stayed with family and loved that the bedroom layout provided the perfect amount of privacy. The dining room was lovely (loved the Eames molded plastic chairs). The kitchen was very large and well equipped. Bedrooms were gorgeous and the beds were comfy. Each of the bathrooms were very unique. The apartment was just steps from RER C (train to Chateau Versailles), large Monoprix, terrific boulangerie. From online booking to greeting at the apartment to check-out, PVA folks can't be beat. While the apartment may appear to be pricey, it's well priced for location and size. The right amount of Parisian charm and modern. This apartment is HUGE and well located.
11/2011
This is a lovely, spacious 3 bedroom, 3 bath apartment in a wonderful location (across from d'Orsay)!  The apartment also features a foyer, living room with t.v., dining room, kitchen with full sized dishwasher and refrig, a separate computer room, as well as a laundry room with full sized washer and dryer.  It is on the 4th floor, but has a small elevator (room for 2 people, or one with luggage).  It is air conditioned, which is a great plus for Paris in August.  Although many vacation rental don't even have salt and pepper in the kitchen, this had not only salt and pepper, but also paper goods, dish and laundry soap, coffee, tea, olive oil, and various spices.  In addition the kitchen is well stocked with pots and pans, dishes, etc.  We were greeted by a representative of the owner who showed us how all the machines worked – he was easily available all week for any questions we had. On the dining room table was a lovely bouquet, plus wine and croissants.  There is a
08/2011
This was a perfect place for us, since there were three couples in our group, plus a 13-year old.  The three master bedrooms each with an ensuite bath, were exactly what we wanted.  The location, right across the street from the Musee d'Orsay, could not be more central.  The cost, split three ways, was less than a 3-star hotel would have been, for much, much more. I would recommend this apartment most strongly for any group as large as ours.
08/2011
The apartment was all it was advertised to be.  Clean, modern, and centrally located.  It is quite spacious which allowed our party of six to be able to relax and enjoy down time without feeling cramped.  The living room and dining area are large and can accommodate eight easily.  The apartment is across the street from the Orsay Museum, within walking distance of great restaurants, and the RER for getting around Paris.  I highly recommend this apartment and will try and stay there again when I return to Paris.  If you are staying in Paris for a week this is much less expensive than a hotel and so much more comfortable.
07/2011
We found the apartment to be just about perfect for our needs.  It has large, bright airy rooms, is very well equipped and very clean and up to date.  The staff was very helpful.  The few things that went wrong were quickly taken care of.  It is also in a great location both for getting around and for local shopping (great bakery a few blocks away). The apartment is expensive but worth it.  It is a luxury alternative to staying in a hotel and would be a bargain for 3 couples compared to a stay in a  hotel.  (We invited family to visit us)  The 3 bedrooms are quite similar and with their ensuite bathrooms provide each couple with privacy. We were especially pleased to have the computer, Wi Fi and the use of the phone for both local and international (free) calls. We plan to return next year and rent this same apartment.
03/2011
Great The apartment was just as lovely as it looked on the website. We really loved our stay. Take notice of restaurant recommendations as there are some mediocre places in tourist areas.
12/2010
Beautiful ! Exactly what we had expected. Apartament well appointed , confortable beds and linen, full kitchen, I would recomend it anytime ! Our plane was delayed and Clara was there to greet us very late at night with a big smile . The staff was always at hand and eager to help. See you on our next Paris trip.
11/2010
Beautiful, well-appointed apartment in a fantastic location across from the Musee d' Orsay.  The apartment layout was perfect for three couples, allowing privacy (bedrooms each had a private bath and were far enough apart that you could retreat for some quiet time) while having a large living and dining room to allow ample space for communal interaction).  The kitchen was nicely equipped, allowing you to cook a meal if so desired. Internet and calls to the states were free within the apartment but we found that at the wireless signal was at times less than optimal.  The apartment was very clean and had a washer and dryer which made it easy to do some laundry mid-trip.  The apartment owners provided excellent information about the surrounding area (and even  helped us arrange transportation to and from the airport).  They also suggested a group to arrange tours (Ciao Bella).  We arranged several tours with Nicole at Ciao Bella  and greatly enjoyed all of them. Overall, we ha
10/2010
There were six in our party and the apartment never seemed crowed.  We especially enjoyed the proximity to the Musee d' Orsay, as we had museum passes and  just walked over and browsed for an hour or two several times during the week with no waiting in line.  The kitchen was well supplied and we cooked in several times, which was great fun after shopping at the outdoor market.   The information booklet prepared by the staff was invaluable and we used it several times.  A real effort to be available for any emergency (none occurred) was made.   With 6 in our party, the cost wasn't more costly than a hotel would have been and with many more comforts and a LOT more space.  With a washer/dryer in the apartment, we were able to pack less, which is a real plus, excess baggage charges being what they are.  I feel comfortable recommending this company and this apartment to anyone.
09/2010
Best We stayed at this apartment the first week of July 2010. It's just renovated spotless, and fabulous…just like the pictures! We were welcomed at the apartment with croissants, wine, and Evian by Clara. She showed us the apt, and told us about the area, how to get around, the metro as well as how to operate the A/C (heatwave that week), and appliances. The apartment is large and very spacious. The appliances and kitchen are brand new. It was stocked with very helpful items like paper products, detergent, and things that aren't usually included in a rental, and are a pain to buy for 1 or 2 weeks. Three very large bedrooms with king sized beds and full baths! Plush robes in the bathrooms. Plenty of storage space for 2 weeks worth of gear. The whole apartment is beautifully done. Very comfortable, spacious, and tasteful! It also has a lift (though small) which is helpful for those that aren't able to walk 4 flights of stairs…and for your luggage! The location is great..
07/2010
Great  The apartment is beautiful.  It is almost exactly as it appears on the website.  As you walk in, there is a small foyer with coat stand and place to drop your keys.  Directly ahead is a large, bright living room with a wall of windows facing toward the Musee d Orsay.  The living room has two couches and a TV with cable.  Off to either side of the living room, are two bedrooms with their own baths and large windows facing outside.  The dining room and kitchen are to the right of the foyer.  They have windows facing the interior of the building, with no view.  The dining room comfortably seats 6.  The kitchen is well equipped.  The computer room and third bedroom are to the left of the foyer and around a corner.  The hallway leads to first a small powder room, beside that is a large laundry room, then into a computer room with a desk and small couch.  It was a great place to keep our travel guides, maps, electronics, etc.  A door at the back of the computer room opens to the t hird bedroom with its own bath. ALL of the rooms are very large, actually they are huge, there is plenty of storage, and lots of space to stretch out and have some personal time after sightseeing all day.  The apartment is decorated beautifully.  The beds are extremely comfortable.  So comfortable that we had trouble waking up in the morning.  I seriously got the best sleep I've had in ages in these beds and would love to buy a similar mattress for my own home. The welcome service was amazing.  After a long, tiring flight with four kids were were met at the apartment by Karina.  She had an entire binder of materials she walked through page by page with us.  This included maps of the city, specific neighborhood maps, recommended places to shop and eat…it was truly lovely to know exactly where to go the second we arrived.  She also showed us how to use all of the appliances and electronics, how to use the keys (yes, they are different than the standard US key!), the phone and how to contact them at all times. We definitely felt like we had someone there for us if needed.  There is no daily maid service or towel service.  It is available for a fee. The neighborhood is great.  The street itself is not terribly charming.  The apartment doesn't have a view of anything besides another building.  There's a museum across the street and it's mainly residential.  But a quick walk in any direction takes you to shops, restaurants, the metro, the RER, the river…it's quite convenient.  The St. Germain neighborhood is great.  We ate there just about every night.  We also loved the bread shop and grocery store right around the corner.  We ate breakfast in every morning and cooked for the kids a few nights so we could go out for adult meals. The ability to spread out after a day of sightseeing was so
07/2010
"Outstanding  I have recounted our trip to Paris many times since this summer. Each time telling friends and family about the beautiful apartment we rented. We travelled with our friends to France. The two families shared the apartment.  It was more economical than staying in a hotel.  It also provided us with much more space. Each couple had their own room with a private bath and our daughters shared the third room with their own bath. The kitchen, dinning and living areas were perfect for gathering.  We walked many miles each day and it was nice to come ""home"" relax on the couch and make plans for the evening or the next day. The Kitchen is fully equipped.  We had breakfast there each day. We actually had dinner at the apartment two of the evenings.  The apartment was nicely decorated, large windows, high ceilings and very clean. The location was terrific.  It is in a very quaint neighborhood, close to many sights, (Orsay Museum, Musee du Louvre, one block away from th
07/2010
Best The apartment was absolutely wonderful with lovely furnishings, & a beautifully appointed kitchen.  Our family certainly used the computer to communicate with the U.S. & it also allowed us to do trip planning while in Paris.  The location was perfect.  It was a wonderful experience to be part of a Left Bank neighborhood.  We visitied the local bakery, walked to wonderful cafes and shops.  In addition, the location was five minutes from the Louve, and literally faced Musee d'Orsay.  The PVA staff was also wonderful.  They met us at the apartment & gave us a great orientation.  During the week we communicated with them several times with questions about the apartment & trip planning.  We would love to visit Paris again and would certainly stay in this location again.
06/2010
"Best 57, rue de Lille is a spacious, elegant, light-filled,  beautifully-furnished and very comfortable apartment less than a block and a half from the Seine.   Directly across the Seine are the Louvre and the Tuileries Gardens.   The location could not be better.   There is a great bakery around the corner and small grocers,   and cheese and wine merchants a block or two away.  My daughter-in-law, two granddaughters and I loved having 3 spacious bedrooms, each with an en suite bathroom.   The kitchen is large and perfectly equipped
06/2010
See less reviews
en